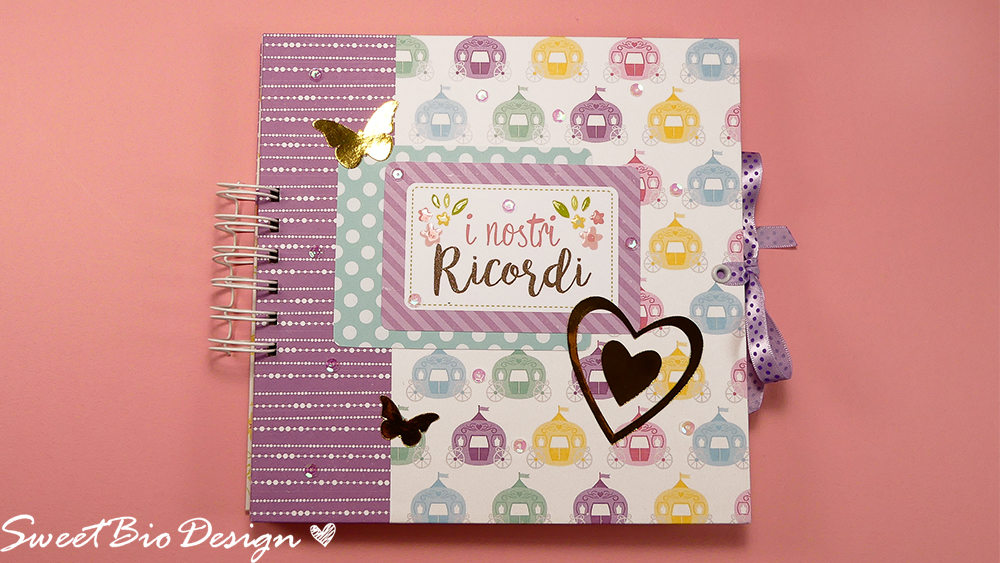 Questo album è stato regalato a due bimbe di 7 anni, per cui la mia scelta di carte e colori è stata orientata sicuramente verso le principesse, i castelli, le fate. La dimensione è di 20×20 cm con 20 pagine.
This album was given to two girls of 7 years, so my choice of cards and colors was certainly oriented towards the princesses, castles, fairies. The size is 20×20 cm with 20 pages.
All'interno le sezioni sono generiche, in modo che possa essere libera la disposizione delle foto. Per cui troviamo elementi decorativi con anche punti dorati e frasi che rimandano alla felicità e ai ricordi.
Inside the sections are generic, so that the layout of the photos can be free. So we find decorative elements with golden points and phrases that refer to happiness and memories.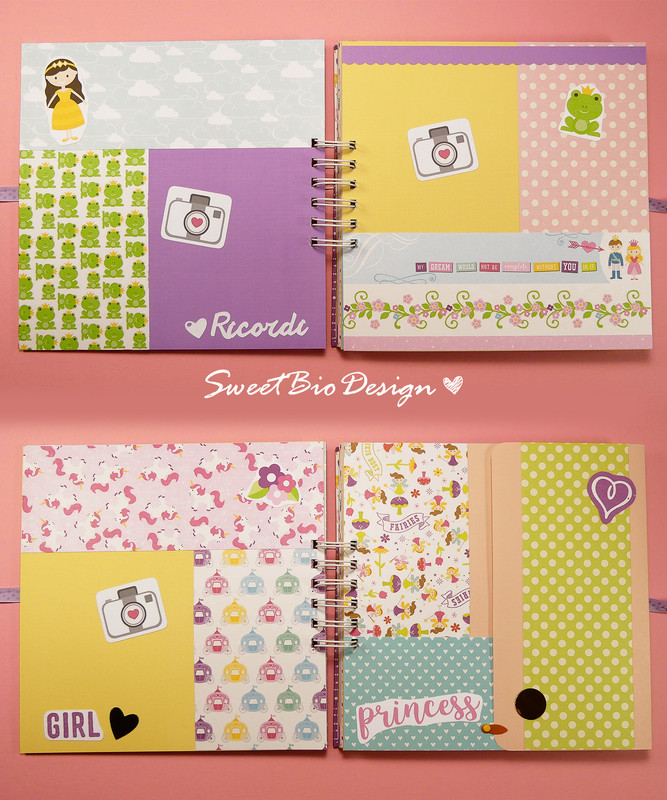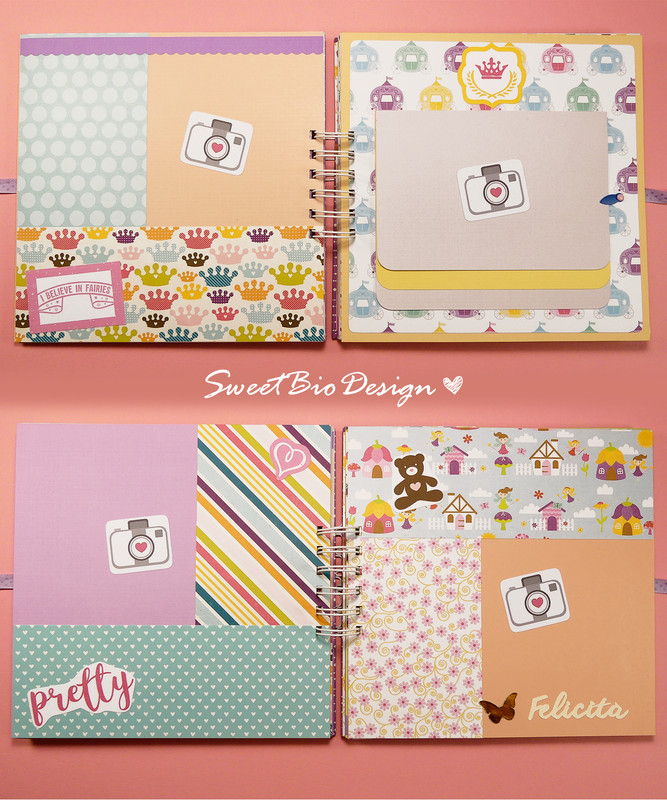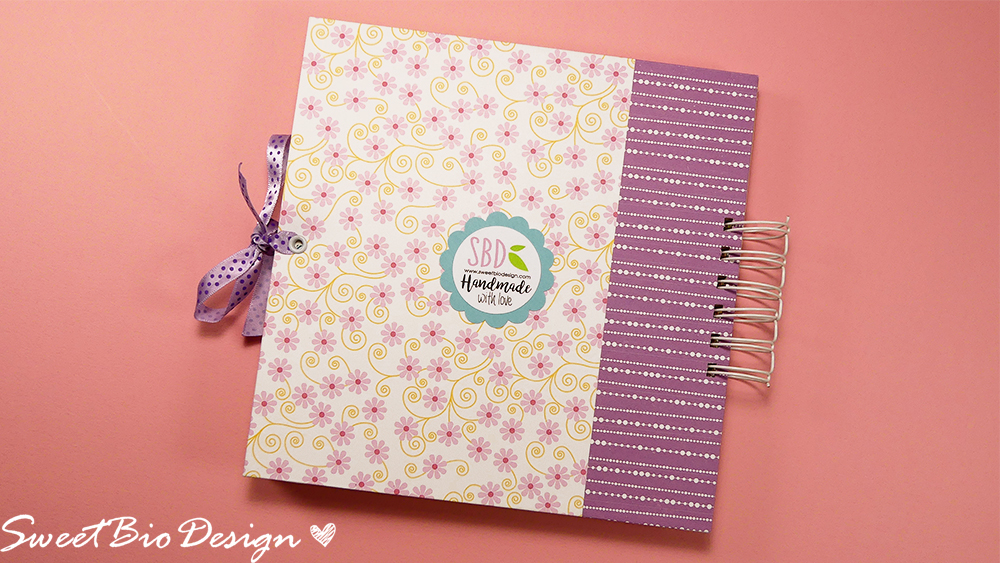 Per informazioni eleonora.galvagno@yahoo.it