Ciao a tutti! In questo post vediamo insieme come creare delle mini bottigliette con galassia all'interno!
Hello everyone! In this post we see together how to create mini bottles with galaxy inside!
Queste bottigliette sono irresistibilmente carine! Sono perfette per un regalo alla migliore amica, come ciondolo o porta chiavi e sono facilissime da fare.
***MATERIALE UTILIZZATO***
– Bottigliette vetro: http://amzn.to/2qT2HbP
– glitter: http://amzn.to/2q94VVh
– colori acrilici: http://amzn.to/2qT2mWH
These bottles are irresistibly cute! They are perfect for a gift to the best friend, as a pendant or key ring and are very easy to do.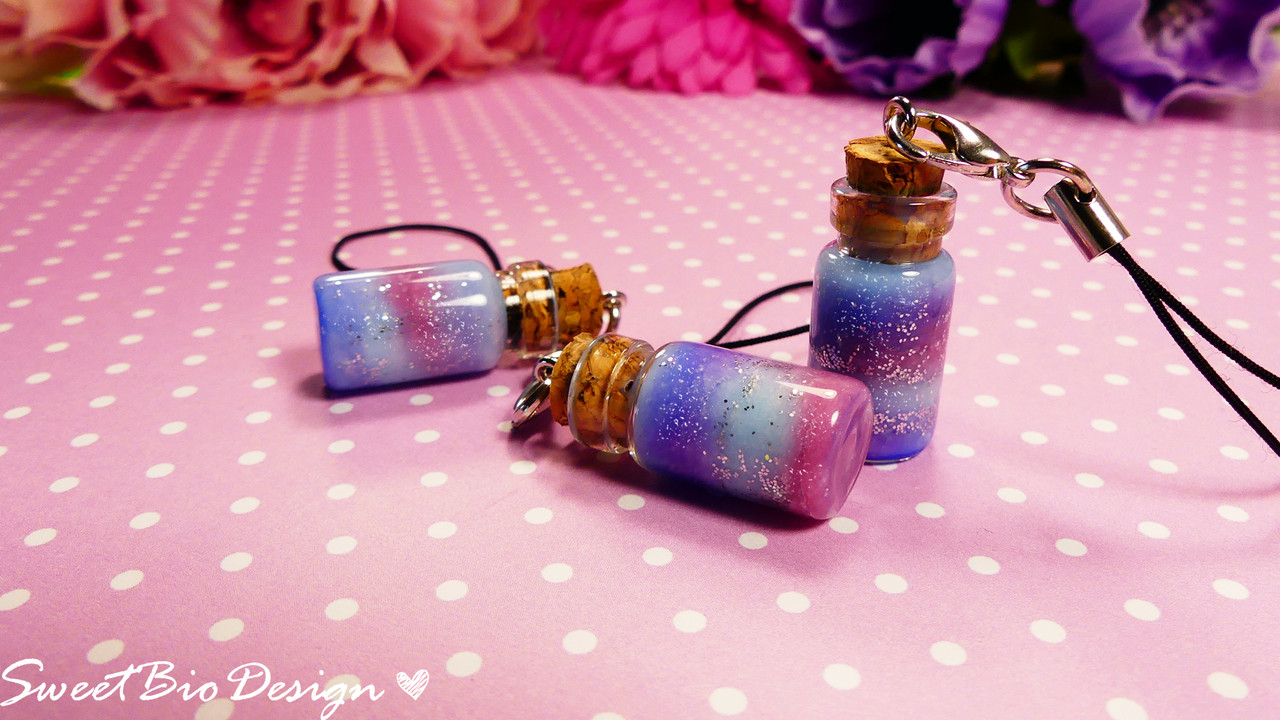 Il mix all'interno delle bottigliette è creato con del cotone, dei colori acrilici, acqua e glitter. L'importante quando si creano queste bottiglie è chiudere bene il tappino, per cui è meglio usare una super colla resistente all'acqua.
The mix inside the bottles is created with cotton, acrylic colors, water and glitter. The important thing when making these bottles is to close the cap well, so it is better to use a super waterproof glue.