Ciao a tutti! Anche quest'anno è arrivato il momento di pensare ai papà. Ecco quindi un'idea regalo facile e veloce!
Hello everyone! This year, too, it's time to think of fathers. So here's a quick and easy gift idea!
Ho preparato per voi un file riassuntivo con le misure necessarie per creare queste due idee, potete scaricarlo facendo clic qua sotto su Download:
I have prepared for you a summary file with the necessary measures to create these two ideas, you can download it by clicking below on Download:
Bene, ora vi spiego meglio la mia idea. Ho pensato che come regalo per i nostri papà una bella penna fosse perfetta, per cui con la carta ho confezionato un bel packaging per contenerla. In abbinamento ho pensato ad un biglietto con lo stesso stile, per cui da regalare insieme.
Well, now I'll explain my idea better. I thought that as a gift for our dads a beautiful pen was perfect, so with the paper I packed a nice packaging to contain it. In combination I thought of a ticket with the same style, so give as a present.
*****COSA HO UTILIZZATO*****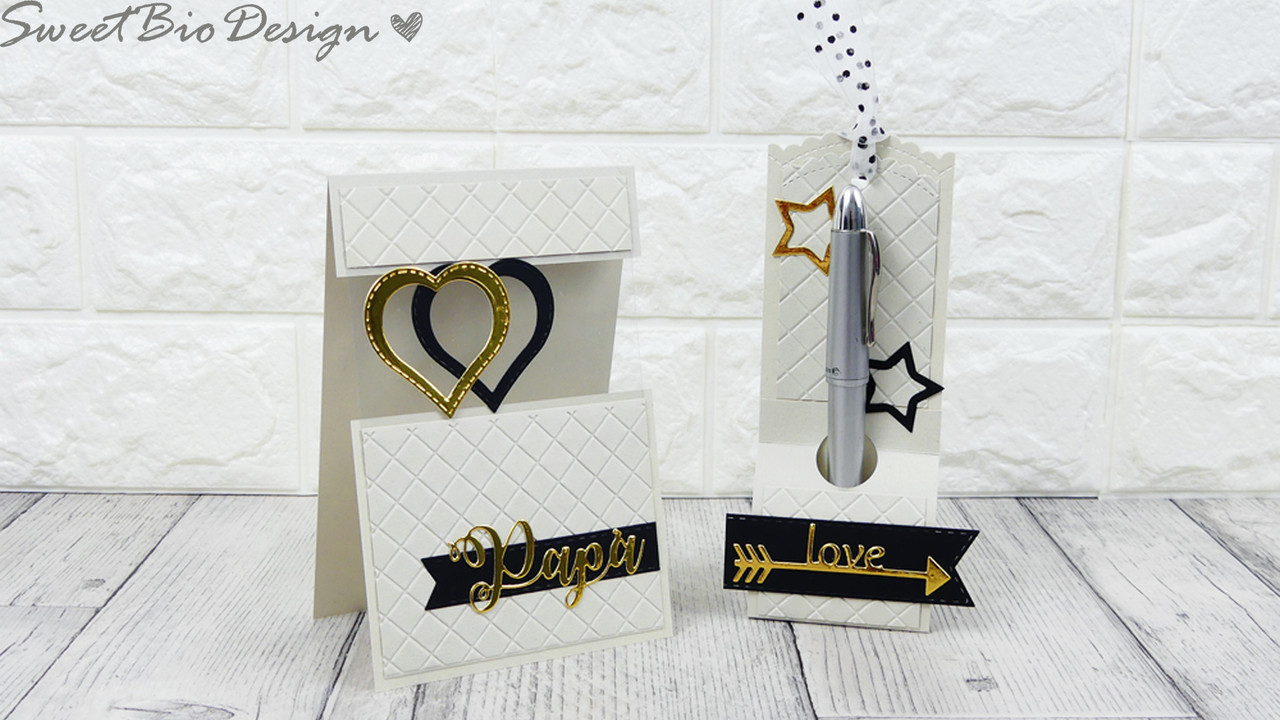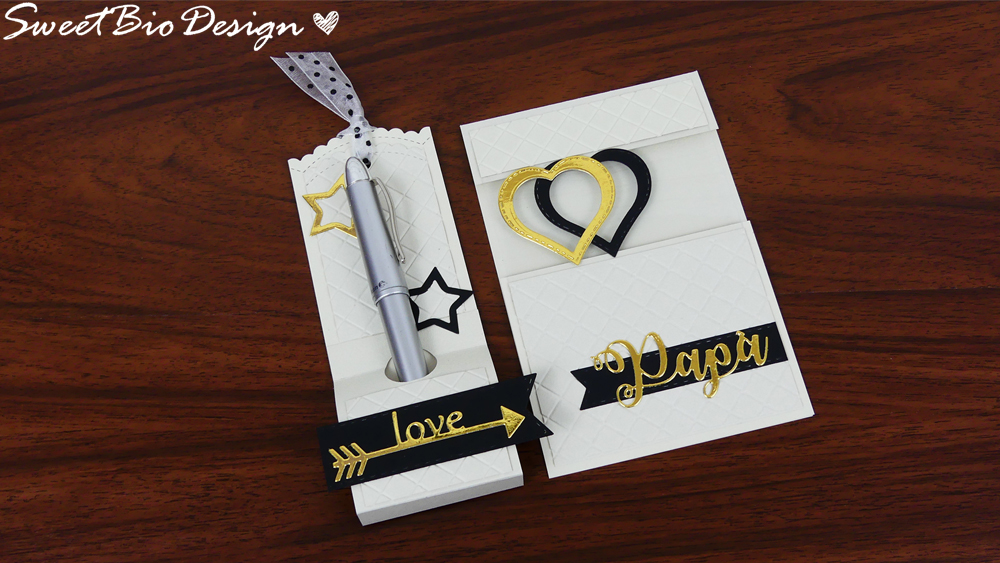 Come decorazione ho scelto l'oro e il nero. Questa scelta è stata fatta per rendere elegante e sobrio questo regalo, infatti il nero richiama l'eleganza e l'oro il prezioso. Se volete altre idee per la festa del papà, ecco gli articoli che ho proposto gli anni scorsi:
As a decoration I chose gold and black. This choice was made to make this gift elegant and sober, in fact, the black recalls the elegance and the precious of gold. If you want other ideas for the father's day, here are the articles I have proposed the last years:
SCATOLE BAULETTO PORTA CIOCCOLATINI (coffin chocolate box)
BIGLIETTO CUORI A CASCATA (heart waterfall card)
SCATOLA REGALO FESTA DEL PAPA' – (gift box for dad)
BIGLIETTO MONGOLFIERA PAPA' – Hot-air baloon card