Ciao a tutti! Oggi vi mostro come realizzare un astuccio con materiale che tutti abbiamo in casa!
Hello everyone! Today I show you how to make a case with material that we all have at home!
Sono partita da un cartone da imballaggio, che abbiamo in casa, oppure che possiamo recuperare facilmente ad esempio chiedendo ai supermercati o in farmacia: loro saranno felici di darvi qualche cartone perché in ogni caso dovrebbero buttarli via. Per ricordarvi le misure che ho usato per questo progetto, ho fatto un piccolo file riassuntivo che potete scaricare qua sotto:
I started with a cardboard, which we have at home, or we can easily recover, for example, asking the supermarkets or pharmacies: they will be happy to give you some cardboard because in any case they should throw them away. To remind you of the measures I used for this project, I made a small summary file that you can download below:
Ed ecco che cosa ho utilizzato per realizzarlo – Here is the used supplies:
***MATERIALE UTILIZZATO***
– Cartone da imballaggio (cardboard)
– Colla vinilica (tacky glue): http://amzn.to/2I8M4il
– Piega carta (bone folder): http://amzn.to/2G0WYpO
– Stoffa (fabric) simile: http://amzn.to/2G35RiT
– Pistola a caldo (hot glue): http://amzn.to/2I9KH3d
– Feltro (felt): http://amzn.to/2I9drZL
– Velcro: http://amzn.to/2G30U9B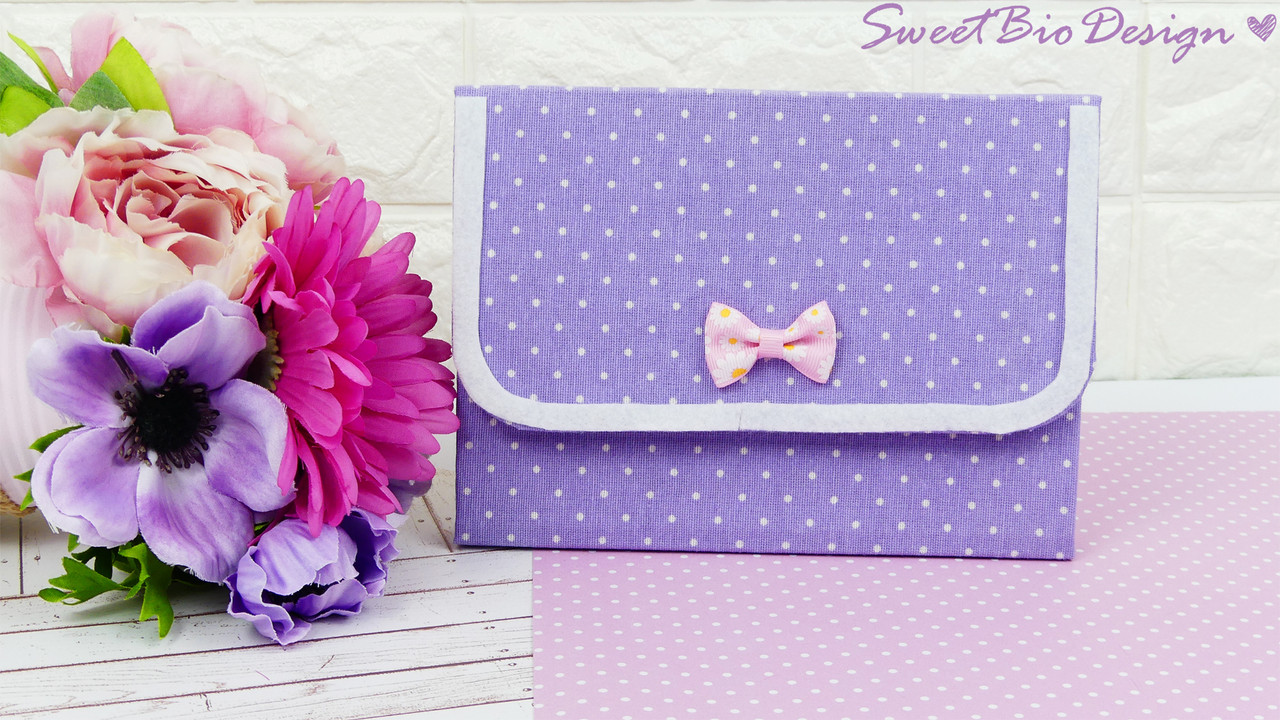 Il procedimento è semplice: dopo aver marcato le pieghe e piegato bene, facendo attenzione, possiamo procedere al rivestimento della base. Io ho usato la colla vinilica e una stoffa leggermente più grande del cartone, che aderisce perfettamente e facciamo in modo di stenderla bene. Girando la base ripiegheremo la stoffa verso la base come facciamo per la carta. Nelle parti curve si eseguono dei piccoli tagli perché la stoffa non faccia pieghe. A questo punto si procede rivestendo con il cartoncino che io ho usato in due fantasie.
The procedure is simple: after having marked the folds and folded well, being careful, we can proceed with the coating of the base. I used vinyl glue and a slightly larger fabric than cardboard, which adheres perfectly and we make sure to roll it out well. Turning the base will fold the fabric back to the base as we do for the paper. In the curved parts small cuts are made because the fabric does not fold. At this point we proceed dressing with the cardboard that I used in two fantasies.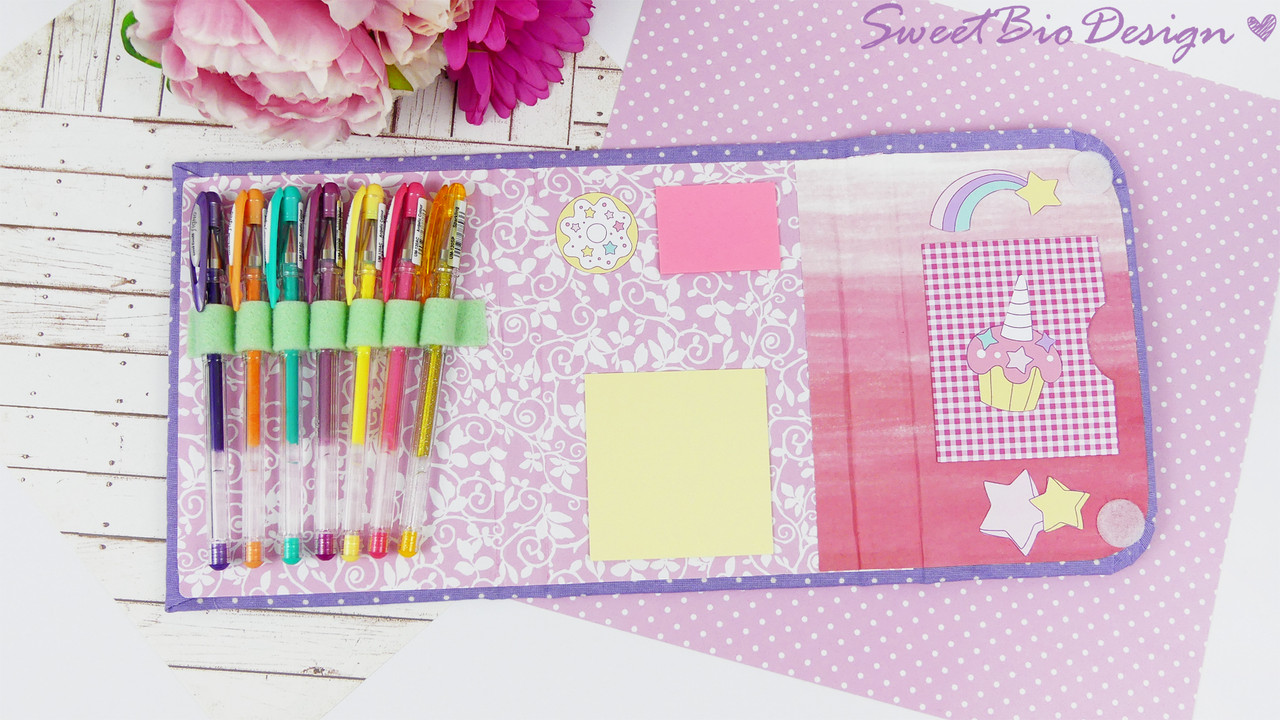 All'interno abbiamo piena libertà per l'applicazione dei vari elementi. In base alle nostre esigenze possiamo inserire dei porta penne, degli appunti, ma anche delle tasche per varie note volanti. Nel mio caso ho usato una striscia di pannolenci per creare un porta penne, fissandolo man mano con la colla a caldo in base alla misura della penna. Al centro dei blocchetti di post it che uso spesso. Mentre sull'anta di chiusura ho applicato una piccola tasca porta appunti. All'esterno ho decorato con una striscia di feltro e con un fiocchetto di stoffa, mentre per la chiusura ho usato due pezzi di velcro. Ed eccolo pronto!
Inside we have full freedom for the application of the various elements. According to our needs we can insert pens, notes, but also pockets for various flying notes. In my case I used a strip of pannolenci to create a pen holder, fastening it with the hot glue according to the size of the pen. In the middle of the post it blocks that I use often. While on the closing door I applied a small pocket for notes. On the outside, I decorated with a strip of felt and a small piece of cloth, while for the closure I used two pieces of velcro. And here it is ready!