Ciao a tutti! oggi vi mostro un album creato per il Battesimo di un bimbo, la rilegatura è di tipo classico a libro.
Hello everyone! today I show you an album created for the baptism of a child, the binding is a classic book type.
La struttura è composta da 12 pagine 20x20cm e conterrà le foto del battesimo del piccolo Flavio. Come sempre ho usato carte allegre e temi della natura per renderlo anche giocoso e adatto al bimbo. Me ne sono stati chiesti due, per cui lo stesso album lo troviamo replicato simile a fianco.
The structure consists of 12 pages 20x20cm and will contain photos of the baptism of the little Flavio. As always, I used cheerful cards and themes of nature to make it even playful and suitable for the baby.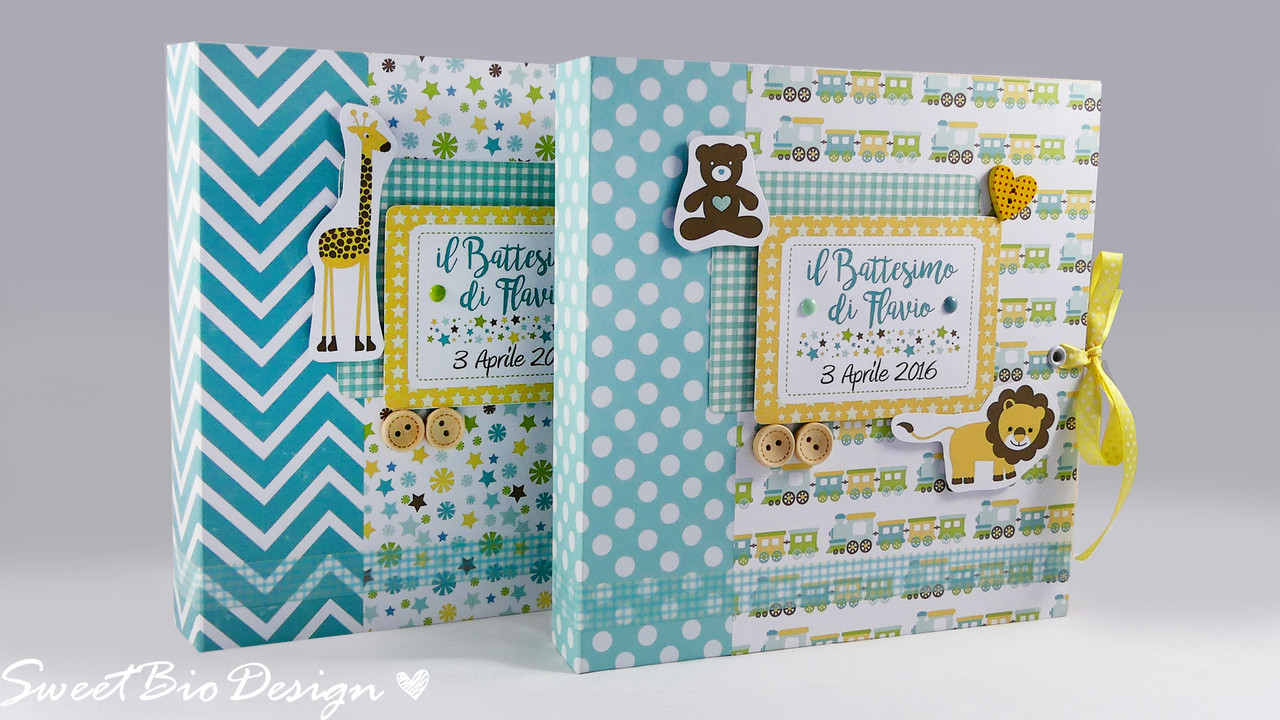 I particolari rendono questo album davvero special. All'interno ho inserito varie sezioni, tra cui spazio extra apribile, foto a sorpresa e foto a cascata.
The details make this album really special. Inside I inserted several sections, including extra opening space, surprise photos and cascading photos.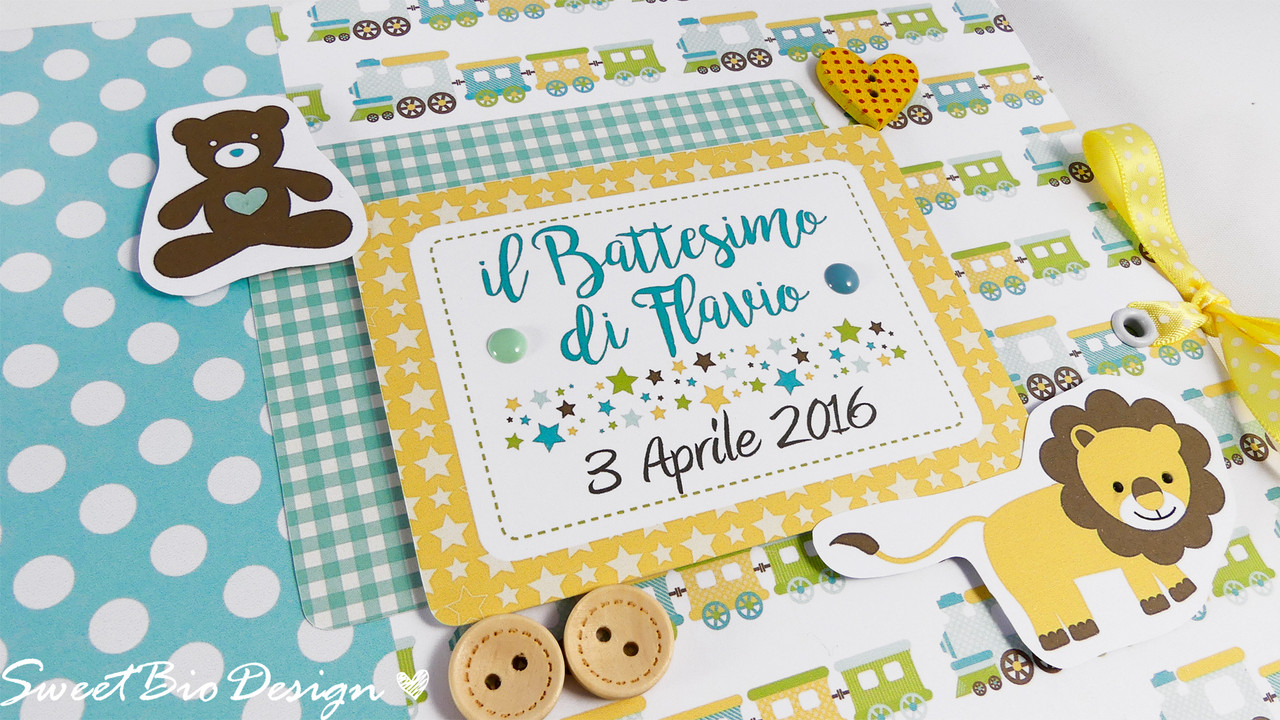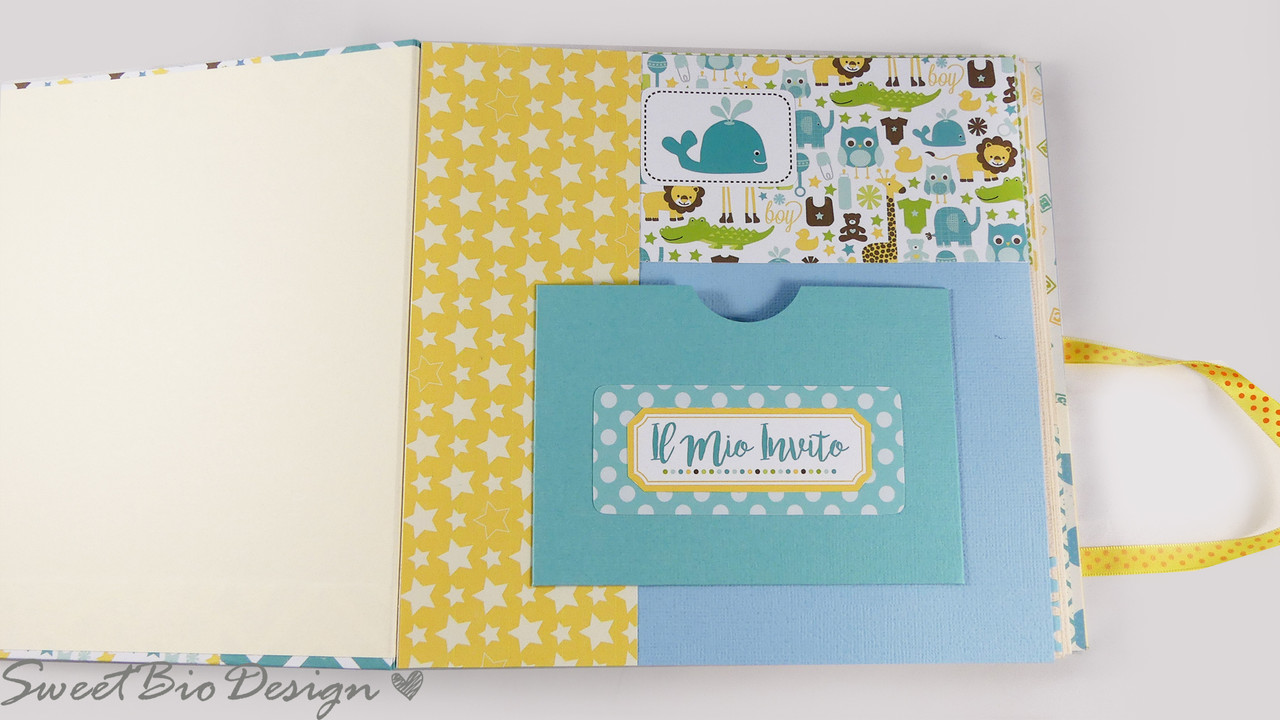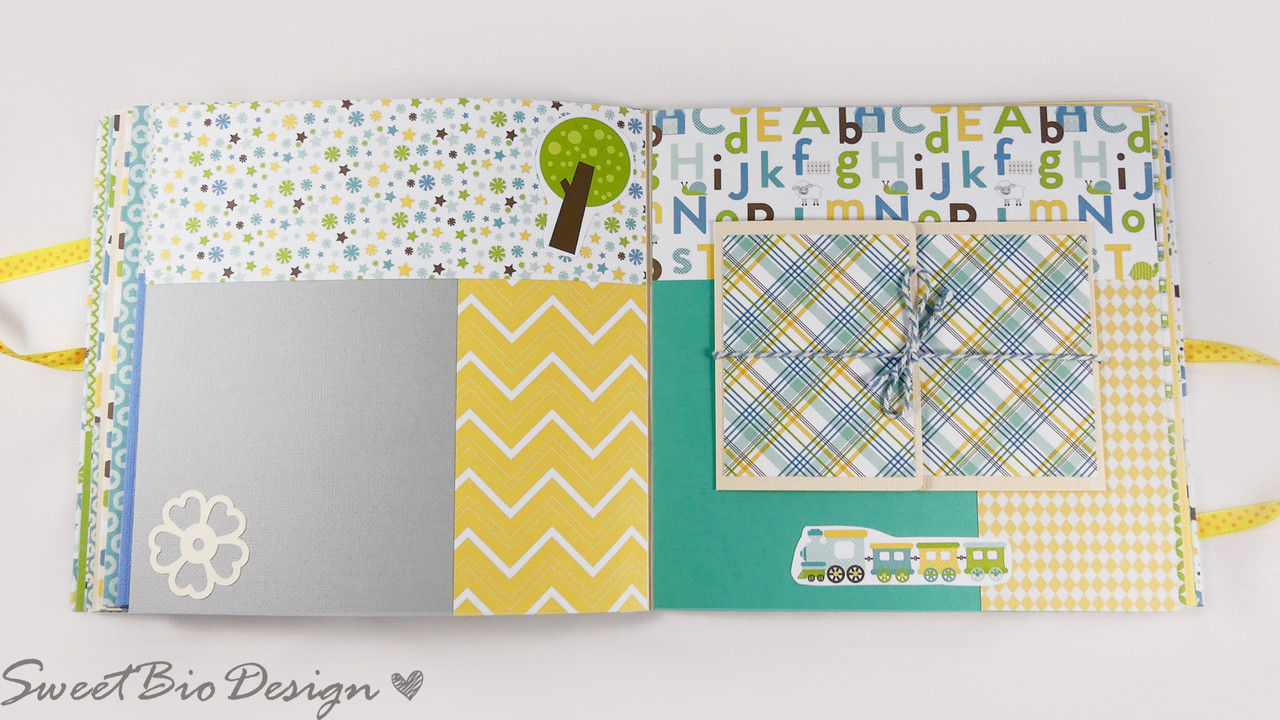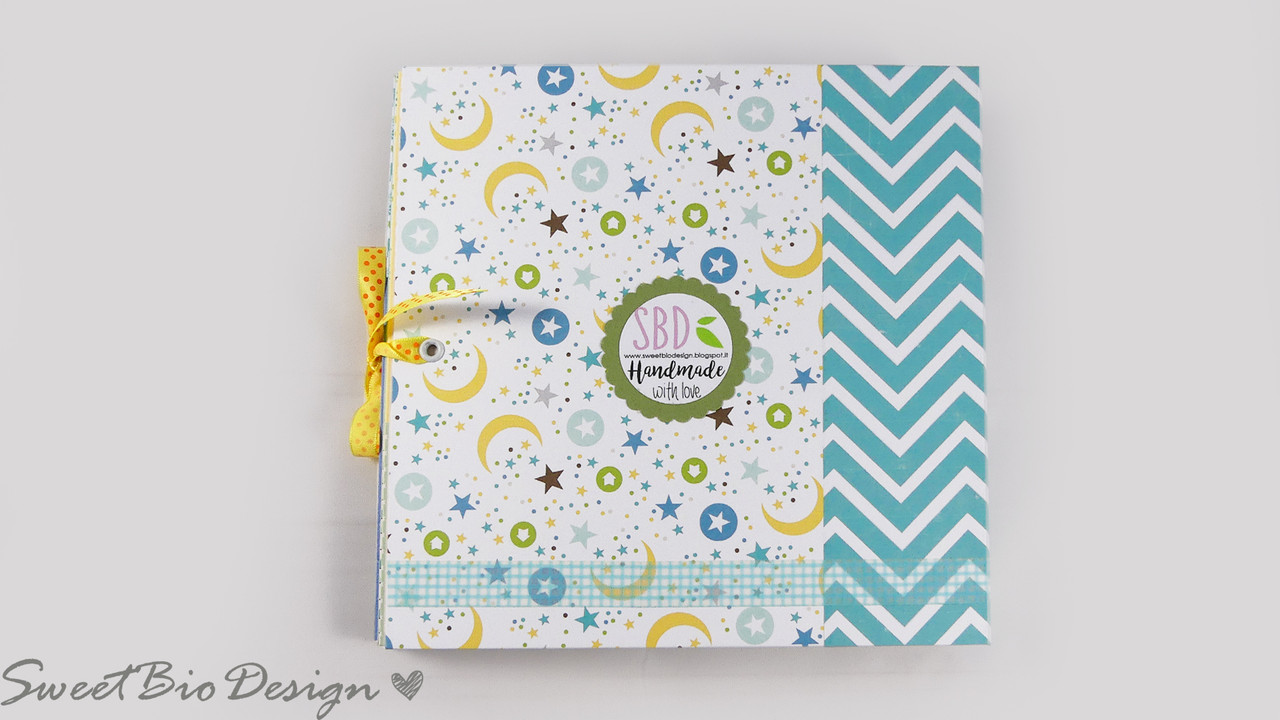 Per info: eleonora.galvagno@yahoo.it