Ciao a tutti! In questo periodo di feste ho pensato di proporvi un album/biglietto molto ricco e speciale, ma allo 
stesso tempo anche molto facile da fare! Il doppio tri shutter contiene appunto due card create con la tecnica omonima ma sono posizionate in modo da averne due vicine in in unico album.
Hello everyone! In this period of parties I thought of offering you a very rich and special album/card, but at the same time also very easy to do! The double tri shutter contains just two cards created with the same technique but are positioned to have two cards in a single album.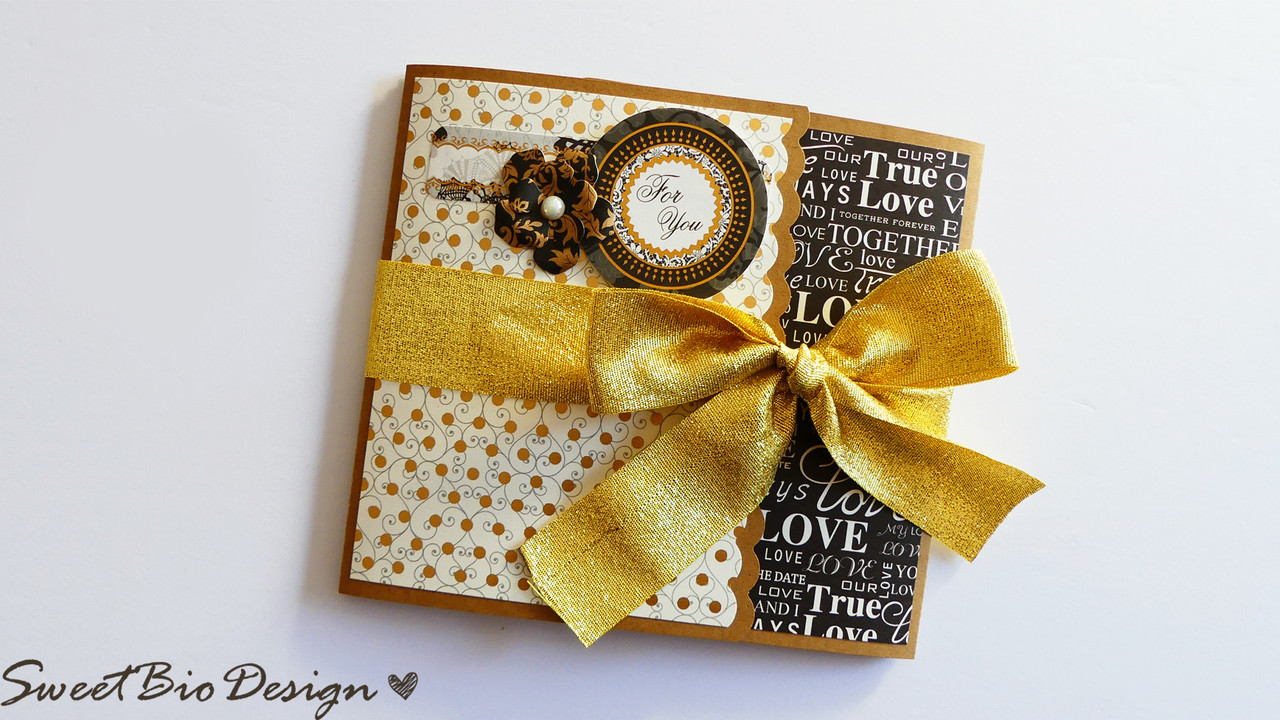 Per realizzare questa card occorrono pochi materiali, ma per chi volesse avere maggiori informazioni eccoli elencati qua sotto: To make this card you need a few materials, but for those wishing to have more information here they are listed below:
MATERIALE UTILIZZATO
– Cartoncino Avorio (cardstock): http://amzn.to/2zRMFjS
– Bulino (dotter): http://amzn.to/2AtqXpS
– Taglierino (cutter): http://amzn.to/2zQvaAv
– Cartoncino kraft (kraft paper): http://amzn.to/2BLLjcb
– Nastro biadesivo (tape): http://amzn.to/2zONtpU
– Punch smerlato bordi (scallop punch): http://amzn.to/2zOj1wa
– Nastro dorato 5cm (ribbon) (simile): http://amzn.to/2BHnxhg
– Colla vinilica (tacky glue): http://amzn.to/2kolMBu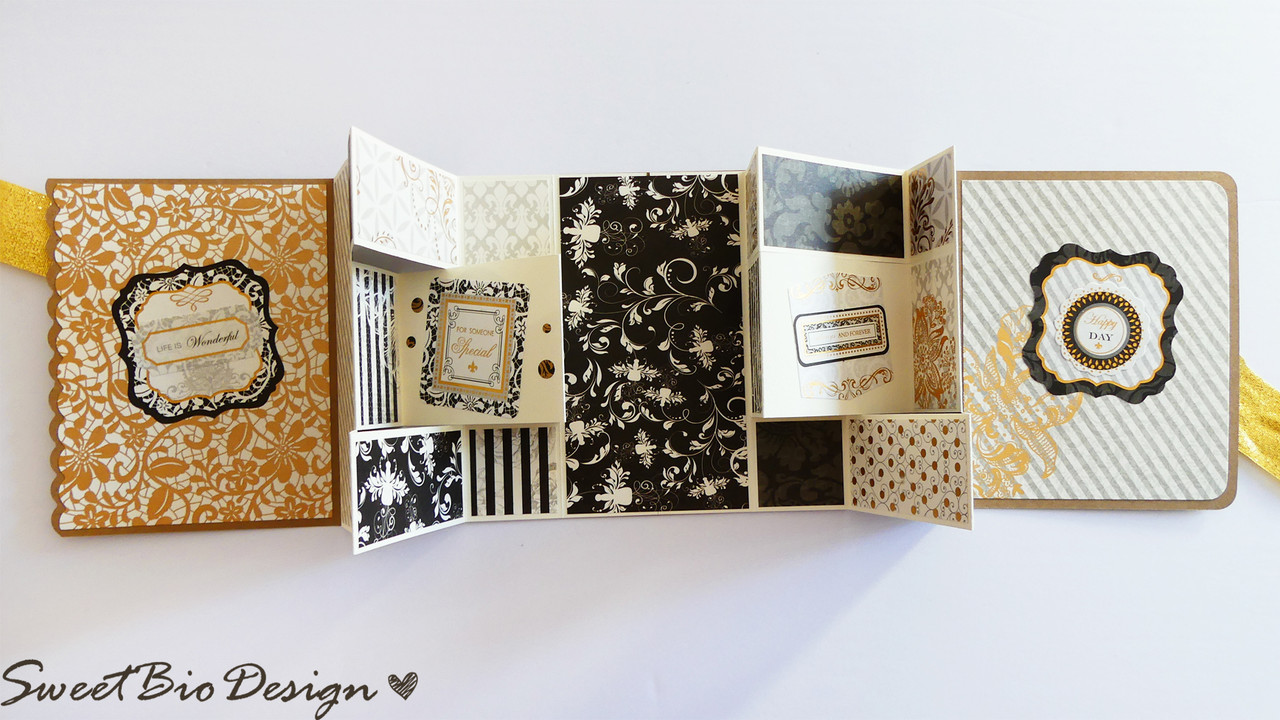 L'interno è stupendo, un effetto magico per chi la riceverà! Per chi si chiedesse cosa può contenere questa card, ebbene negli spazi centrali sia delle card, sia della struttura, si possono inserire delle foto in piccolo formato, che verranno poi circondate da tante frasi d'auguri. Per vedere come realizzare questa card ecco il video tutorial:
The interior is beautiful, a magical effect for those who receive it! For those wondering what this card can hold, well in the central spaces of both the cards and the structure, you can insert photos in small format, which will then be surrounded by many greeting phrases. To see how to make this card here is the video tutorial:
Le decorazioni sono a piacere, nel mio caso visto che siamo sotto le feste, ho utilizzato colori eleganti come l'oro e il nero, ma le varianti sono davvero infinite!
The decorations are at will, in my case since we are under the holidays, I used elegant colors like gold and black, but the variations are really endless!