Ciao a tutti! In occasione di San Valentino ho creato una card con un disegno d'amore. I personaggi e la colorazione 
sono realizzati interamente da me.
Hello everyone! On Valentine's Day I created a card with a love design. Characters and coloring are entirely made by me.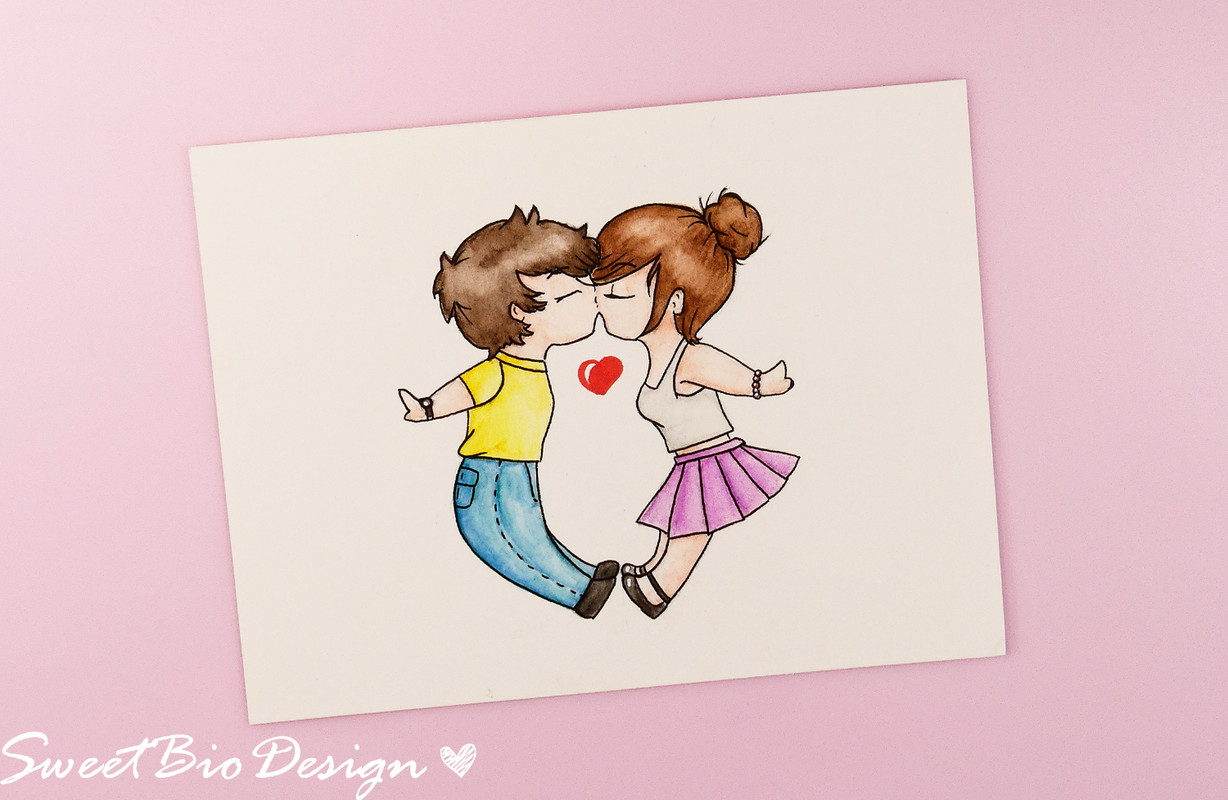 Per disegnare e colorare ho usato semplicemente delle matite colorate, che poi ho sfumato con un waterbrush.
To draw and color I simply used colored pencils, which I then shaded with a waterbrush.
MATERIALE UTILIZZATO
– Carta per acquerello: http://amzn.to/2i3r2GU
– Matite acquerellabili: http://amzn.to/2l7UVry
– Pennello a serbatoio: http://amzn.to/2i0iEd9
– Uniposca: http://amzn.to/2i3FkYp
– Uni Pin rapidografo: http://amzn.to/2isonUV
Ed ecco il video in speedpaint. Here is the video:
Inventate anche voi il vostro disegno romantico e create una bella card d'auguri! Alla prossima!
Also invent yourself your romantic design and create a nice greeting card! Next time!