Buon Anno a tutti! Per iniziare in bellezza ho voluto realizzare dei planner, in modo da organizzare questo nuovo
anno. Per lo stile mi sono ispirata naturalmente a Heidi Swapp, perchè trovo che sia sempre attuale, anche se la grafica che ho usato è stata creata da me.
Happy New Year everyone! To start well I wanted to make a planner, in order to schedule this new year. For the style I was naturally inspired by Heidi Swapp, because I find her style cool, even if the graphics that I used were created by me.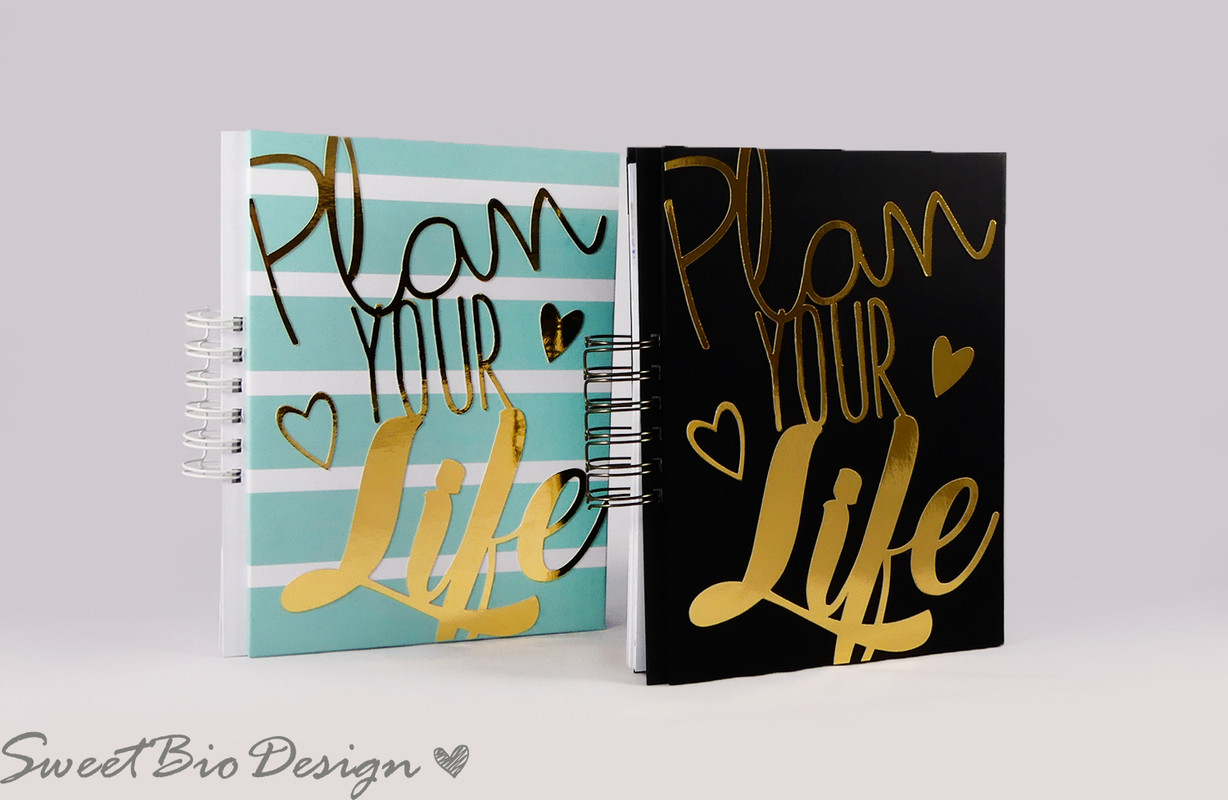 Qua sotto trovate quindi gli elementi grafici che metto a disposizione per creare il planner, a partire dallo sfondo dell'album verde acqua, e poi anche la sagoma della scritta che può essere caricata in un programma per macchine da taglio elettroniche come la Silhouette Cameo, che ho usato in questo progetto.
Below you can find the graphic elements that I provide to create the planner, starting with the album teal background, and then also the outline of the quote that can be loaded in a program for electronic cutting machines such as the Silhouette Cameo, that I used in this project.
Per quanto riguarda le pagine interne, anche per esse ho creato dei files scaricabili in due lingue. All'interno del file ZIP troverete il Calendario, le Note, la Lista della spesa, e de date importanti. Cliccate sul link qua sotto per aprire DropBox e scaricare i files.
For the inside pages I created the files downloadable in two languages. Inside the ZIP file you will find the Calendar, Notes, the Shopping List, and de important dates. Click on the link below to open Dropbox and download the files.
PAGINE INTERNE ITALIANO (2021)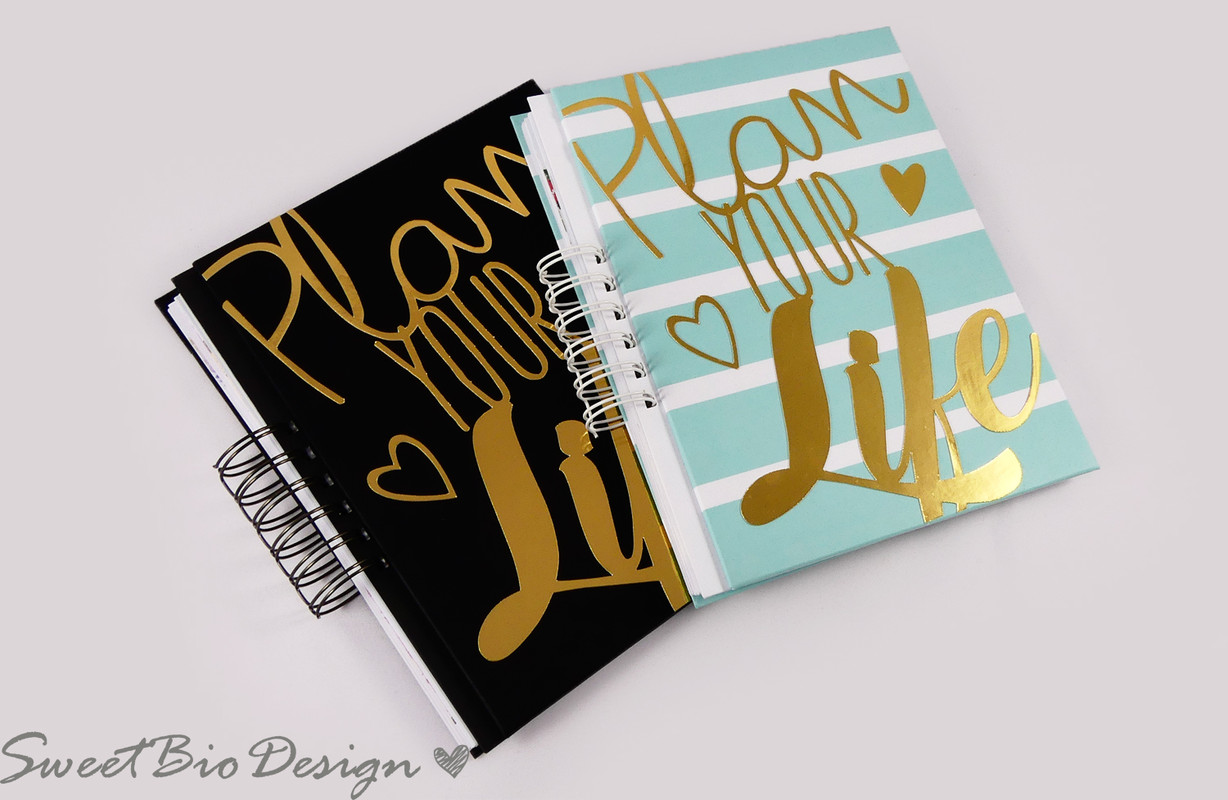 Per vedere l'intera realizzazione del planner, ecco il video tutorial:
To see the full realization of the planner, here is the video tutorial:
Ecco poi la lista dei materiali utilizzati, divisi per provenienza:
Then here is the list of materials I used, divided by origin:
MATERIALE UTILIZZATO (italia)
– Gomma Eva: http://amzn.to/2hRM6SA
– Tappeto da taglio A4: http://amzn.to/2hRROUo
– Cartoncino Nero: http://amzn.to/2iBikk0
– Arrotonda angoli: http://go.magik.ly/ml/2pnt/
– Piega carta (bone folder): http://amzn.to/2hRK9Fo
– Silhouette Cameo: http://amzn.to/2iB7eLK
– Colla vinilica Tacky: http://amzn.to/2hCkFMq
– Bind it all rilegatrice: http://amzn.to/2hS1LB9
– Crop a dile punch: http://amzn.to/2ih7D3W
– Taglierina lama rotante Fiskars: http://amzn.to/2hTWEwq
– Spirali per rilegatura: https://goo.gl/G0d2jr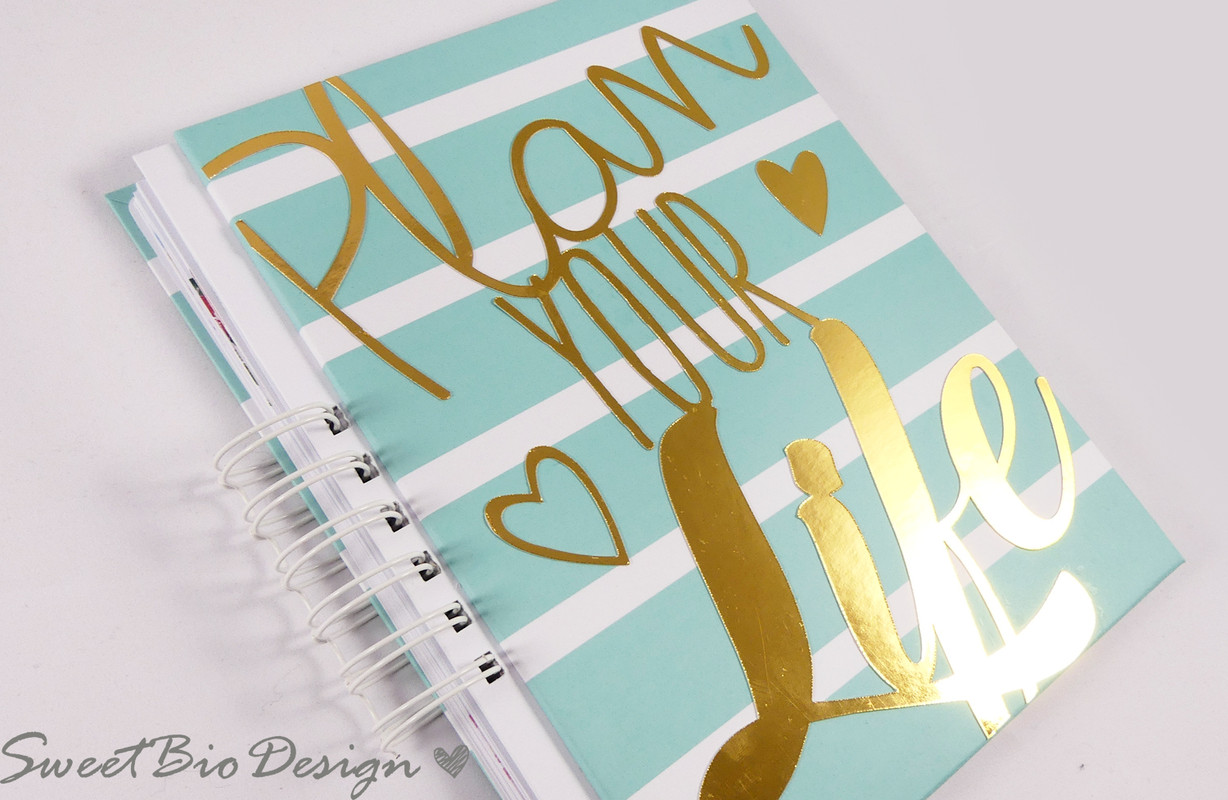 La tecnica mostrata nel tutorial necessita di una rilegatrice come la Bind it all, ma potete tranquillamente ottenere quasi lo stesso risultato bucando a mano le pagine e le copertine con un punch come la crop a dile e poi inserendo degli anelli.
The technique shown in the tutorial requires a binder such as Bind it all, but you can easily get almost the same result making manually the holes in the pages and the covers with a punch such as the crop to dile and then inserting the rings.
Grazie per la visita!
Alla prossima!
Thank you to stopping by!
See you next time!