Ciao a tutti! Questa settimana inizia la serie di video per San Valentino! Come primo progetto facile e veloce, vi 
propongo dei cuori di carta per decorare la vostra stanza o da regalare come simpatico dono.
Hello everyone! This week begins the video series for Valentine's Day! As a first quick and easy project, I propose you the paper hearts to decorate your room or to use as a nice gift.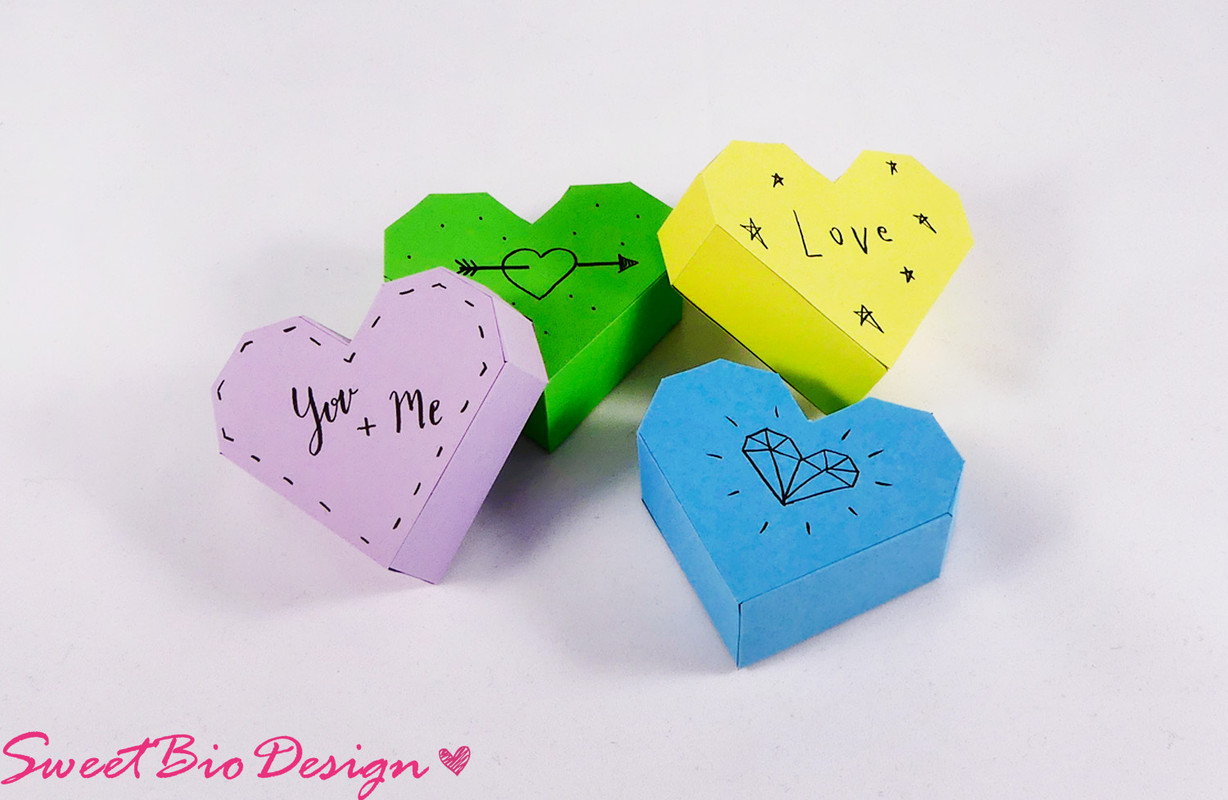 Ed ecco il modello, che potete scaricare e che potete stampare direttamente sul cartoncino da usare, perchè questo progetto non necessita una carta particolarmente pesante.
And here is the template, which you can download and print directly on the card, because this project does not require a particularly heavy paper.
Questi cuori sono carinissimi e volendo, possono essere riempiti con un piccolo dono.
These hearts are cute and if desired, can be filled with a small gift.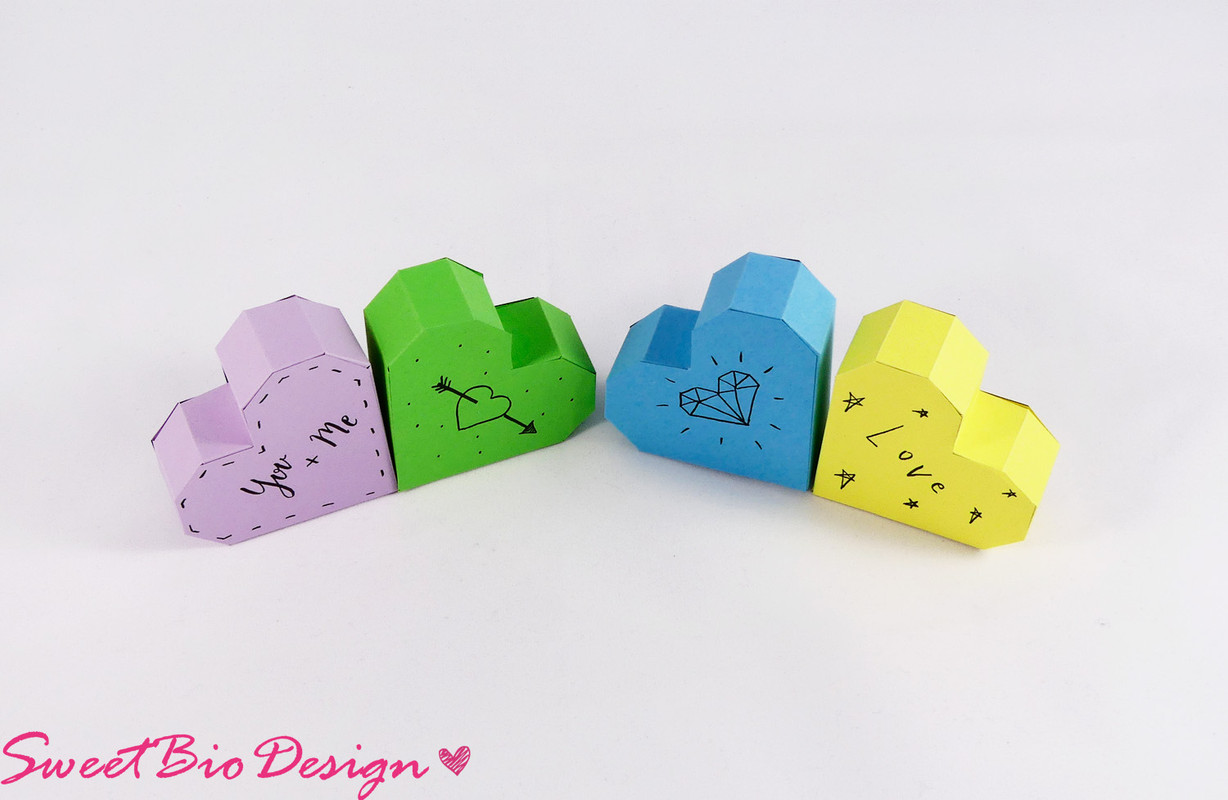 Per vedere il procedimento, ecco il video tutorial velocissimo!
To see the process, here is the fast video tutorial!
Come sempre vi inserisco anche la lista dei materiali utilizzati per questo progetto:
As always, I also insert the list of materials used for this project:
MATERIALI UTILIZZATI:
– Cartoncino: http://amzn.to/2iuxfsE
– Tappeto A4 verde: http://amzn.to/2hRROUo
– Righello Metallico: http://amzn.to/2izCKt2
– Dotter: http://amzn.to/2izDqi4
– Piega carta: http://amzn.to/2hRK9Fo
– Colla vinilica Tacky: http://amzn.to/2hCkFMq
– Penna Pen Brush: http://amzn.to/2jycPR5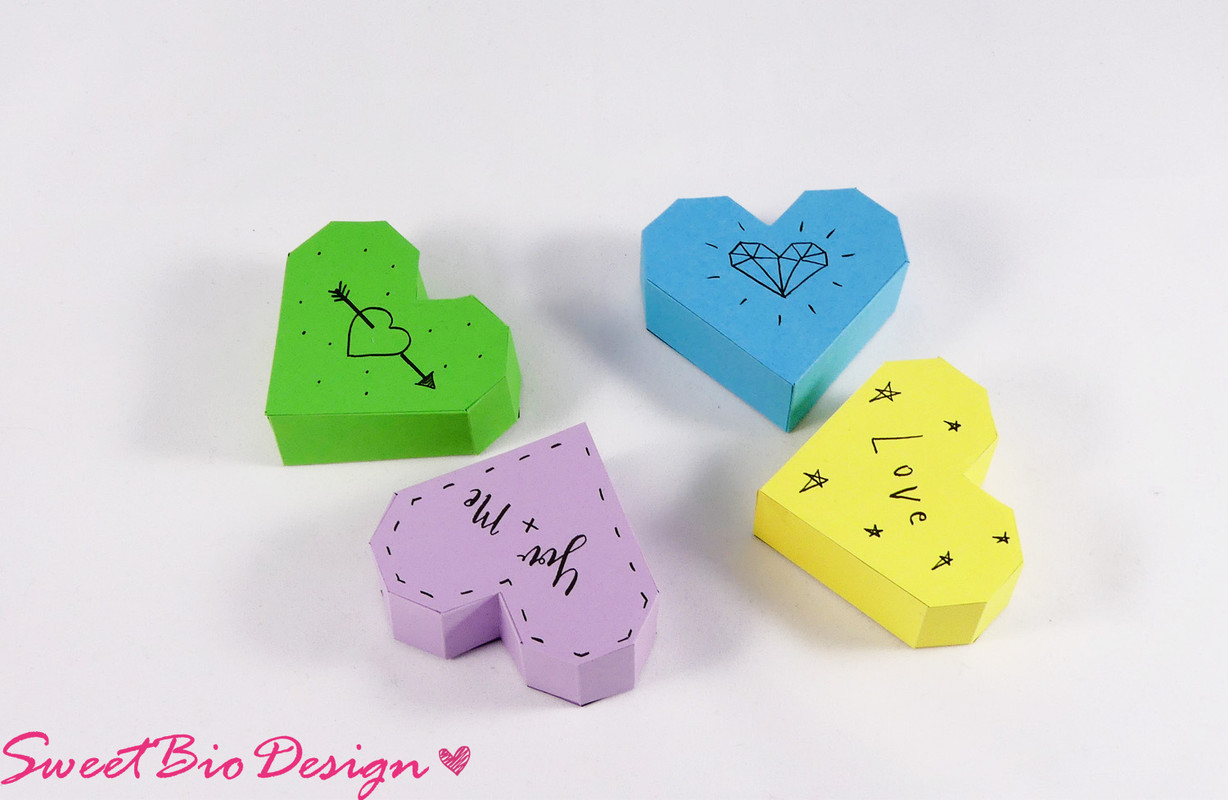 Grazie per la visita!
Alla prossima!
Thanx for your visit!
See you next time!