Ciao a tutti! Anche se un pochino in ritardo, per far si che anche sul blog fosse citata questa card, ve ne parlo oggi a 
distanza di tempo. Ci tenevo molto a condividere con voi questa tecnica, perchè io personalmente l'ho trovata geniale, un effetto Plaid fatto con l'acquerello.
Hello everyone! Even if a little late, to ensure that even on the blog was cited this card, I speak about it today after a long time. I really wanted to share with you this technique, because I personally found it brilliant, a plaid effect made with watercolors.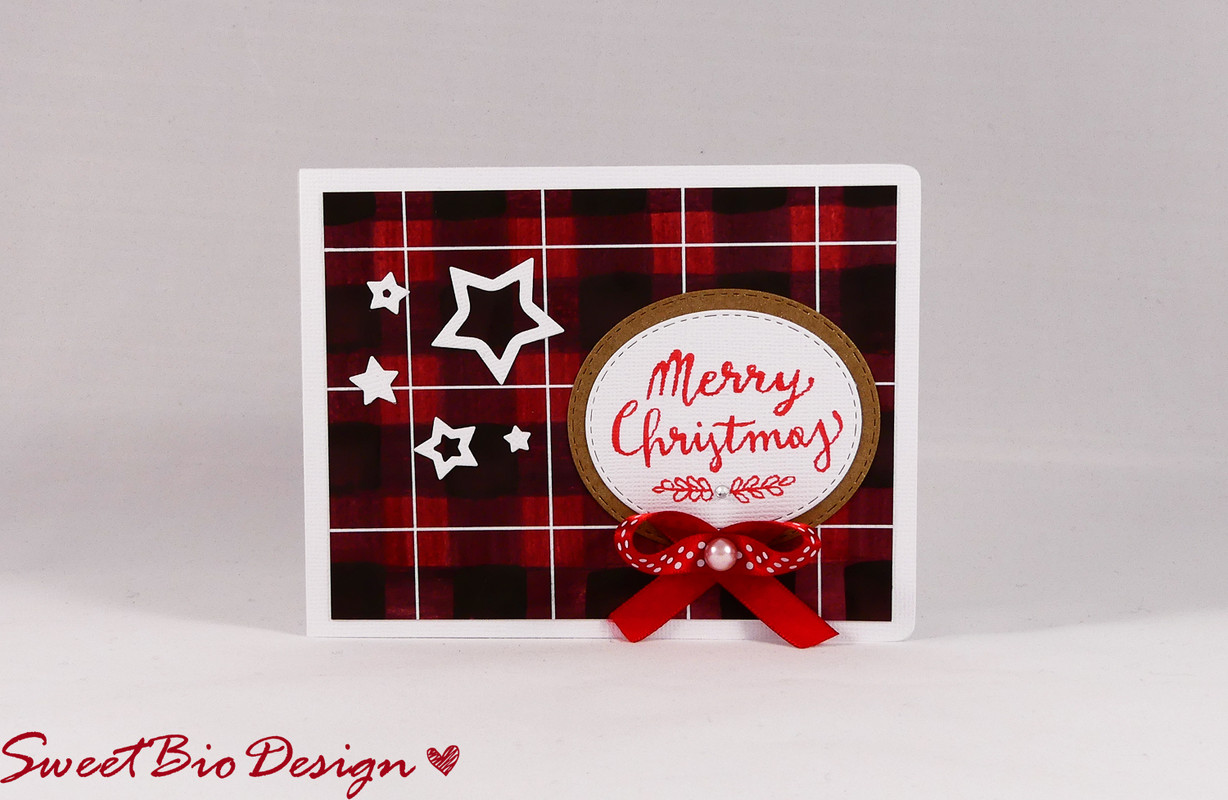 In questa tecnica il bello è che si può tranquillamente non essere precisi, il tratto infatti è creato a mano con un pennello piatto, ma una volta terminato tutto risulta in armonia.
Ecco il video tutorial per vedere questa semplice tecnica:
In this technique the great thing is that you can pretty much be not precise, the pattern is in fact created by hand with a flat brush, but once finished everything is in harmony.
Here is the video tutorial to see this simple technique:
Per creare questa card ho usato alcuni materiali, che trovate elencati qua sotto e divisi per ITALIA (cioè reperibili in italia) e GLOBAL per chi acquista dall'estero.