Ciao a tutti! Tempo fa feci una prova con un album realizzando la sua copertina in stoffa. Oggi ho potuto verificare 
che le tecniche utilizzate sono valide, realizzando questo bellissimo album per una bimba.
Hello everyone! Time ago I did a test with an album with fabric covers. Today I was able to verify that the techniques used are valid, making this beautiful album for a little girl.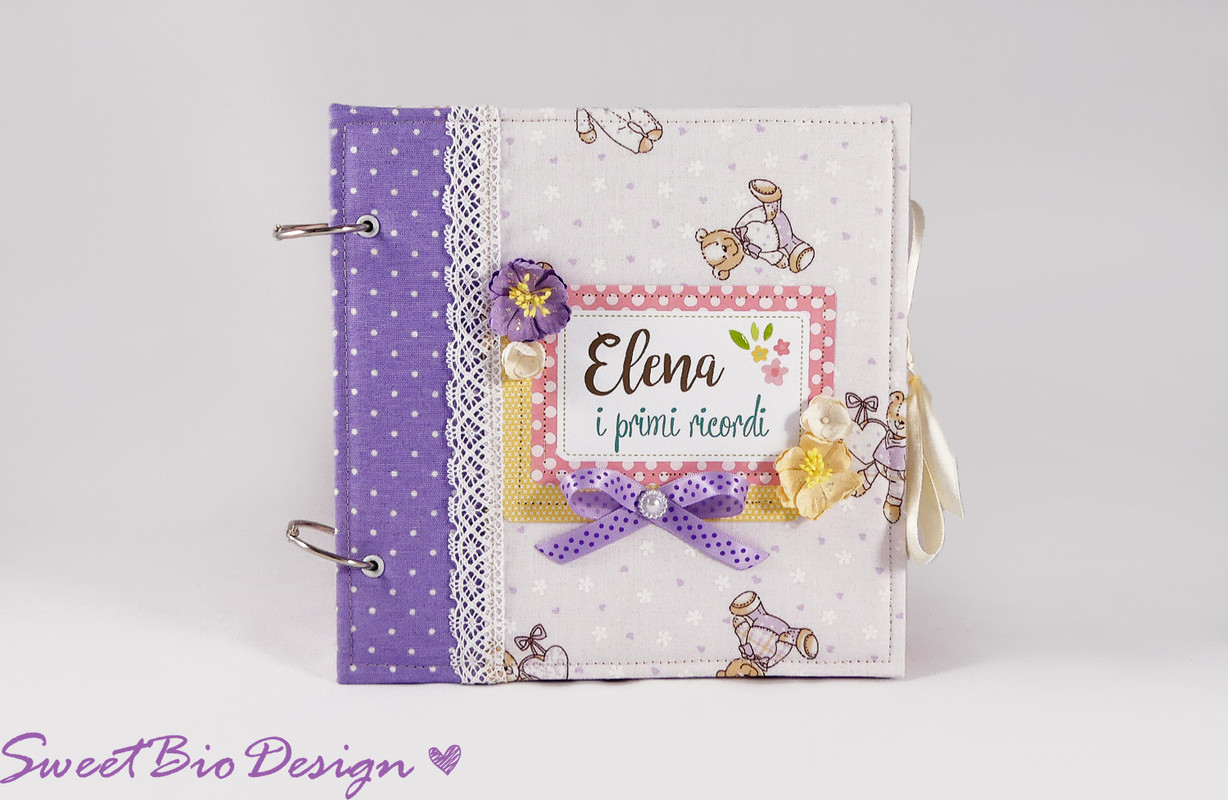 La combinazione di colori, scelta dalla richiedente, è un mix di viola, rosa, lilla e giallo, che stanno in armonia tra loro dando all'album un aspetto davvero grazioso.
Le dimensioni sono di 20x20cm e all'interno si trovano 20 pagine decorate.
The combination of colors, chosen by the client, is a mix of purple, pink, lilac and yellow, which are in harmony with each other and give the album a very graceful look.
The size is 20x20cm and inside there are 20 decorated pages.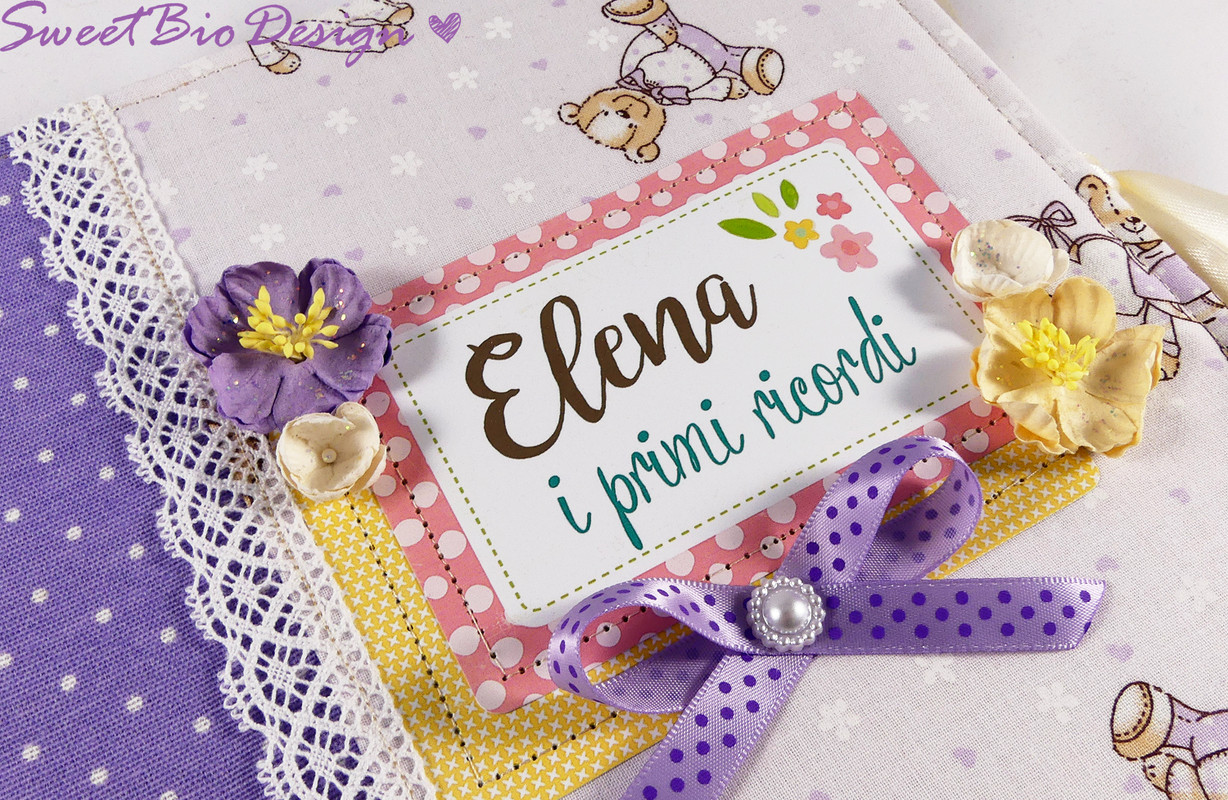 Se vi va di sfogliare l'album insieme a me, ecco il video della dimostrazione:
If you want to browse the album with me, here is the video of the demonstration:
La scelta di rilegarlo con gli anelli metallici non è casuale. Infatti se avessi voluto usare una spirale, avrei cambiato leggermente la struttura. Il risultato però è incantevole, dal vivo è impossibile non ammirare la luce dei vari elementi.
– Carte Bundle Of Joy Girl
The decision to bind it with metal rings is not accidental. In fact to use a wire I have to change the structure. But the result is charming, it's impossible don't admire the light of the various elements.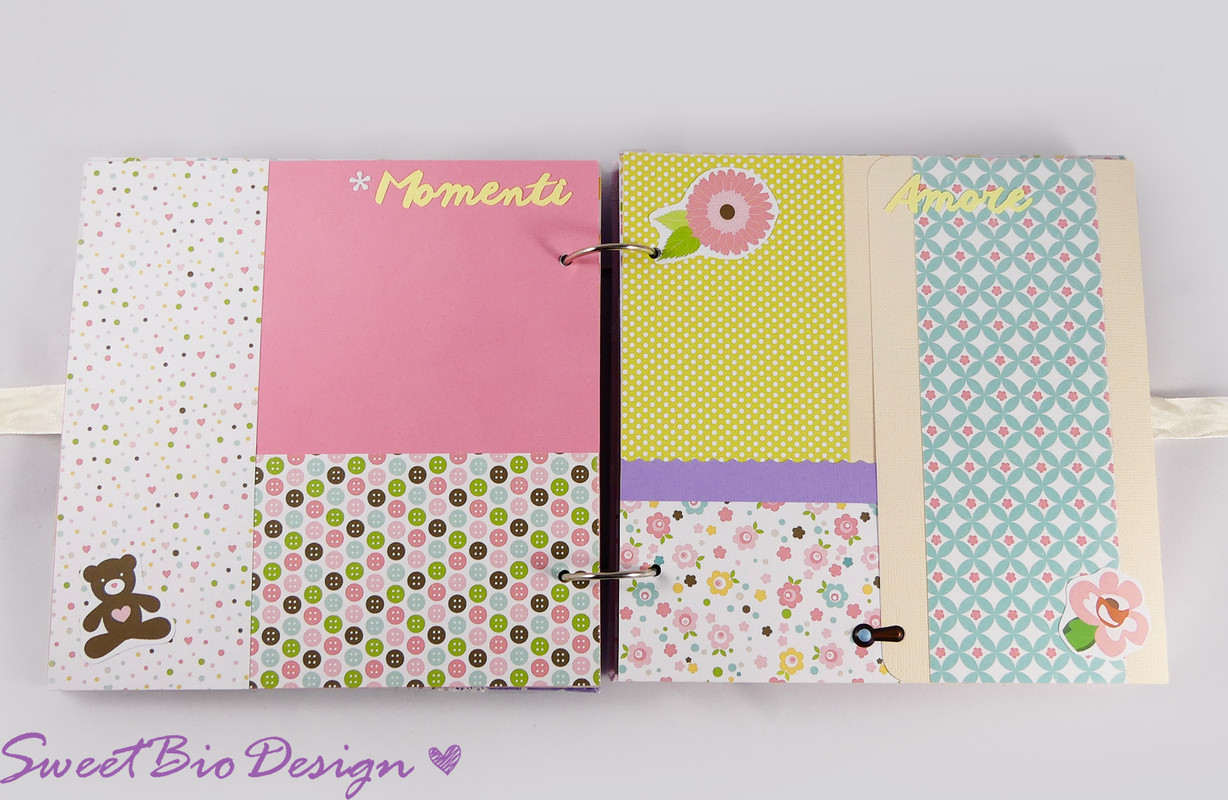 Per INFO: eleonora.galvagno@yahoo.it
Thanx for your visit!
See you next time!