Ciao a tutti! Eccomi con l'articolo sulle scatoline porta regalo di natale.Queste scatole hanno una forma insolita, con base triangolare, ma fanno un gran bell'effetto una volta terminate.
Hello everyone! Here I am with the post on the Christmas gift boxes.
These boxes have an unusual shape, with a triangular base, but they do a great beautiful effect once completed.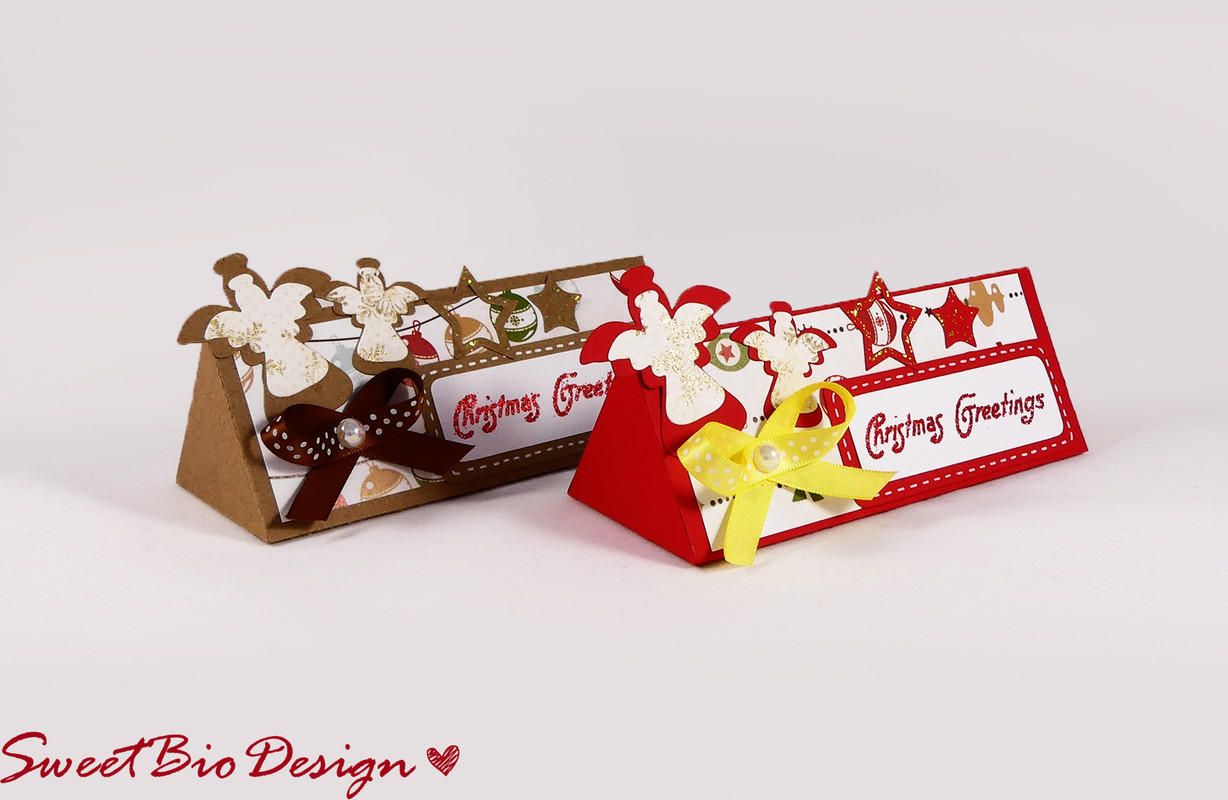 Naturalmente ho preparato un modello che potete scaricare per realizzarle, eccolo qua:
Of course I made a template that you can download to create them, here is:
Queste scatoline sono adatte a piccoli doni, come ad esempio candele, dolci, cioccolati ecc. e possono essere conservate come decorazione per la casa.
These boxes are suitable for small gifts, such as candles, sweets, chocolates and so on. and they can be retained as a decoration for the house.