Ciao a tutti! Eccomi con un nuovo progetto natalizio, come vi avevo anticipato ne proporrò 2 alla settimana fino a 
Natale. Quindi oggi vi propongo una targhetta da applicare ai pacchetti regalo, con tanto di possibilità per scrivere da chi proviene e a chi è indirizzato il regalo.
Hello everyone! Here I am with a new Christmas project and, like I told you, I'll propose 2 projects per week until Christmas. So today I propose you a tag to apply on your gift packages, complete with a chance to write on from who comes and to whom it's the gift.
Inizio indicandovi le misure dei vari pezzi, che potete realizzare tranquillamente con una fustella tonda, oppure con un compasso e le forbici. Altrimenti potete usare come modello il file che metto qua sotto a disposizione, all'interno oltre ai cerchi trovate le sagome degli altri elementi usati nella targhetta. Per scaricarlo cliccate sul tasto download.
– 1 cerchio Bianco 8cm diametro
– 1 cerchio Azzurro 8cm diametro
– 1 cerchio Bianco 7 cm diametro
– 3 cerchi Gradazioni di blu o grigio 7cm diametro
I Start by indicating the measures of the various pieces, that you can achieve easily with a round punch, or with a compass and scissors. Otherwise you can use as a template file that I put down here available, where you can find also the silhouettes of the other elements used in the tag. To download click on Download button.
– 1 circle White 8cm diameter
– 1 circle Blue 8cm diameter
– 1 circle White 7cm diameter
 – 3 Shades of blue or gray circles 7cm diameter
La targhetta ha un meccanismo molto semplice, infatti le due forme circolari sono unite da un ferma campione e ruotando su quel punto si aprono svelando a chi è diretto il pacco regalo.
Il paesaggio creato sopra è una rappresentazione di una tipica scena d'inverno, con tanto di dune e pupazzo di neve.
The tag has a very simple mechanism, in fact the two circular shapes are connected by a brad and turning on that point they open revealing the recipient of the present.
The landscape created above is a representation of a typical winter scene, complete with dunes and snowman.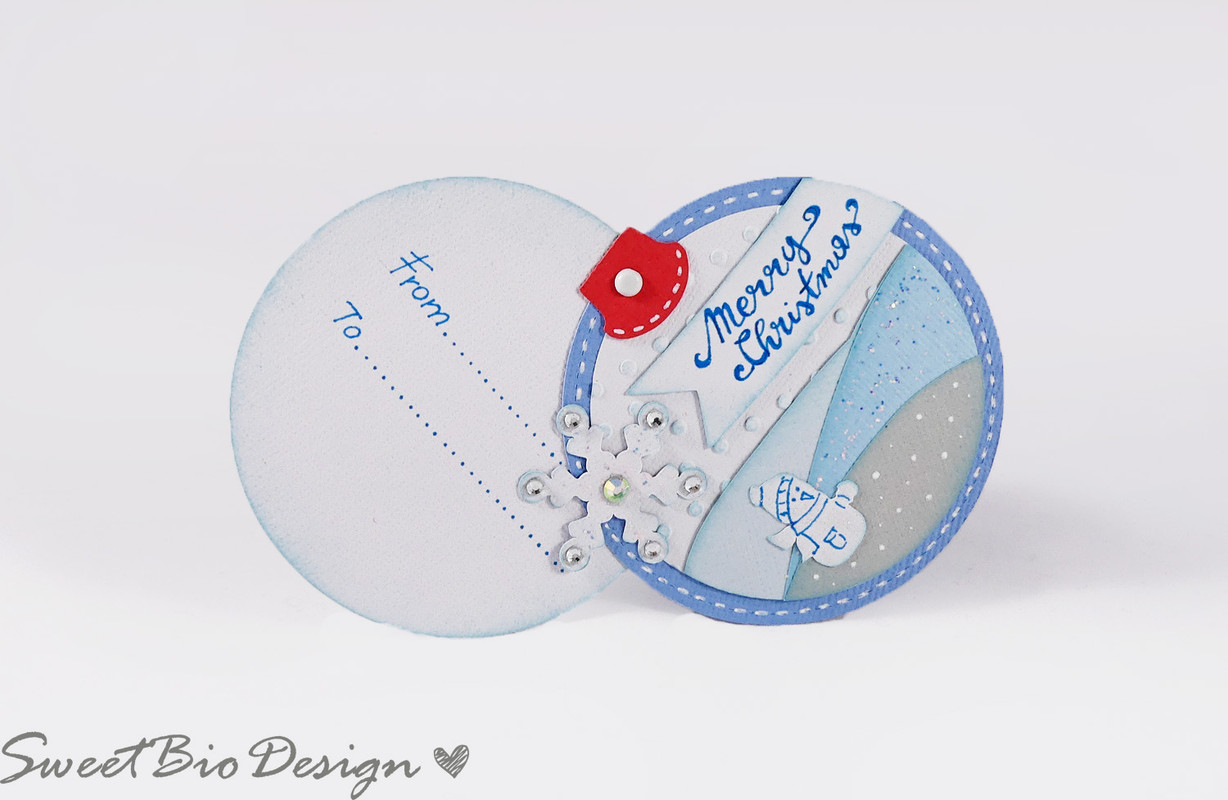 Ed ecco il video tutorial che vi mostra passo per passo come realizzare questa targhetta:
And here is the video tutorial that shows you step by step how to make this tag:
Per via delle tante richieste, ho deciso anche di creare un elenco con tutti i materiali e gli strumenti utilizzati per creare la card, che trovate appunto qua sotto. I link ai siti internazionali sono sotto.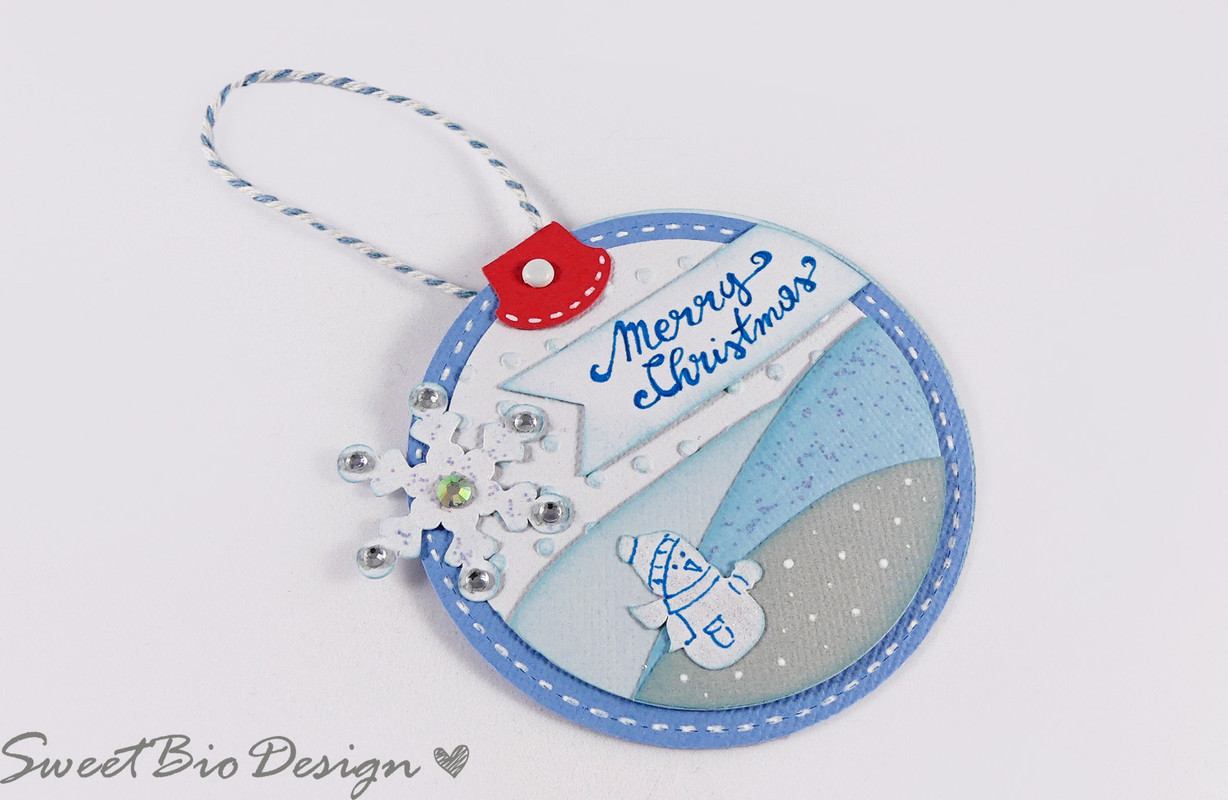 Come sempre spero che il progetto vi sia piaciuto!
As always I hope you liked this project!
See you next time!