Ciao a tutti! Anche se sul canale ne ho già parlato, volevo mostrarvi le saponette che ho creato a casa, utilizzando 
semplici e economici ingredienti reperiti online. In particolare per la base ho usato un sapone alla glicerina pronto all'uso.
Hello everyone! Although I've already spoken about this on my yt channel, I wanted to show you the soap that I created at home, using simple and cheap ingredients sourced online. In particular for the base I used a glycerin soap ready to use.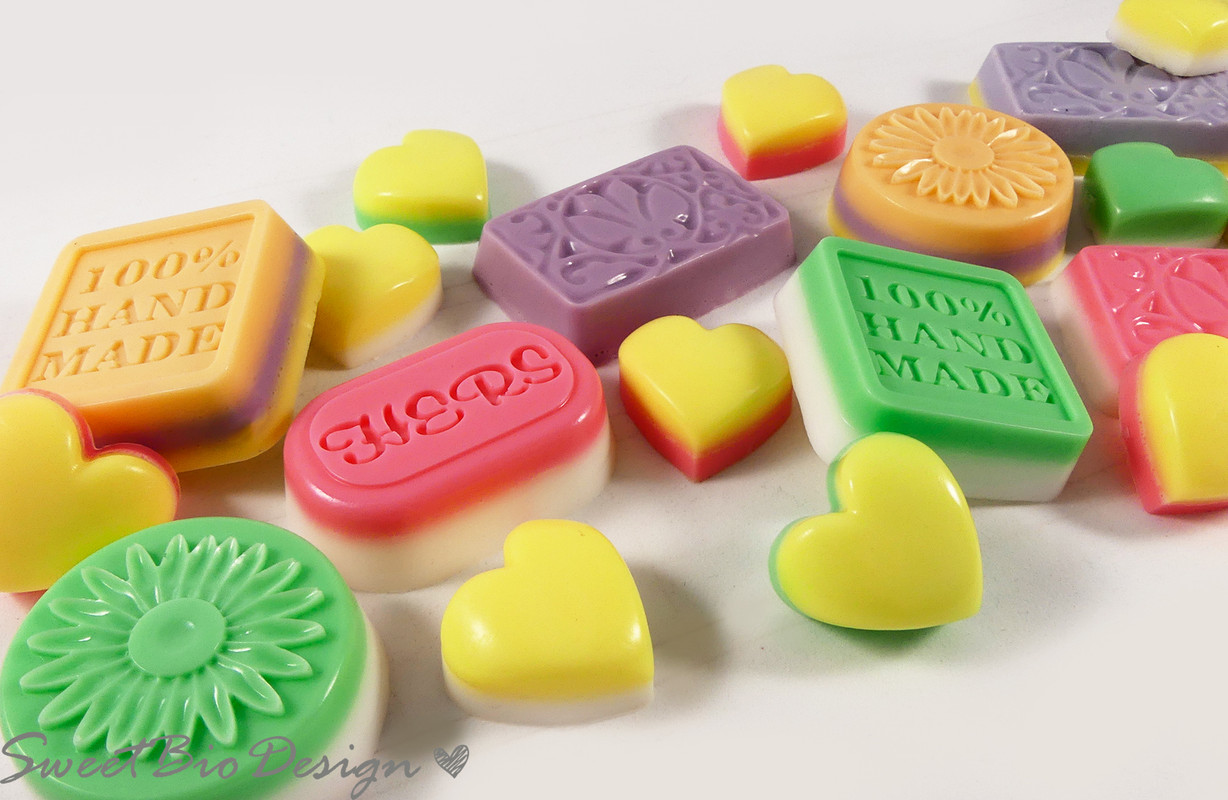 Ecco la lista degli ingredienti:
– Base sapone: 
Acquista
– Fragranze fiorite: 
Acquista
– Stampi per sapone: 
Acquista
– Coloranti per sapone: 
Acquista

Here are the supplies:
– Soap Base: BUY
– Flowery scents: BUY
– Moulds for soap: BUY
– Soap Dyes: BUY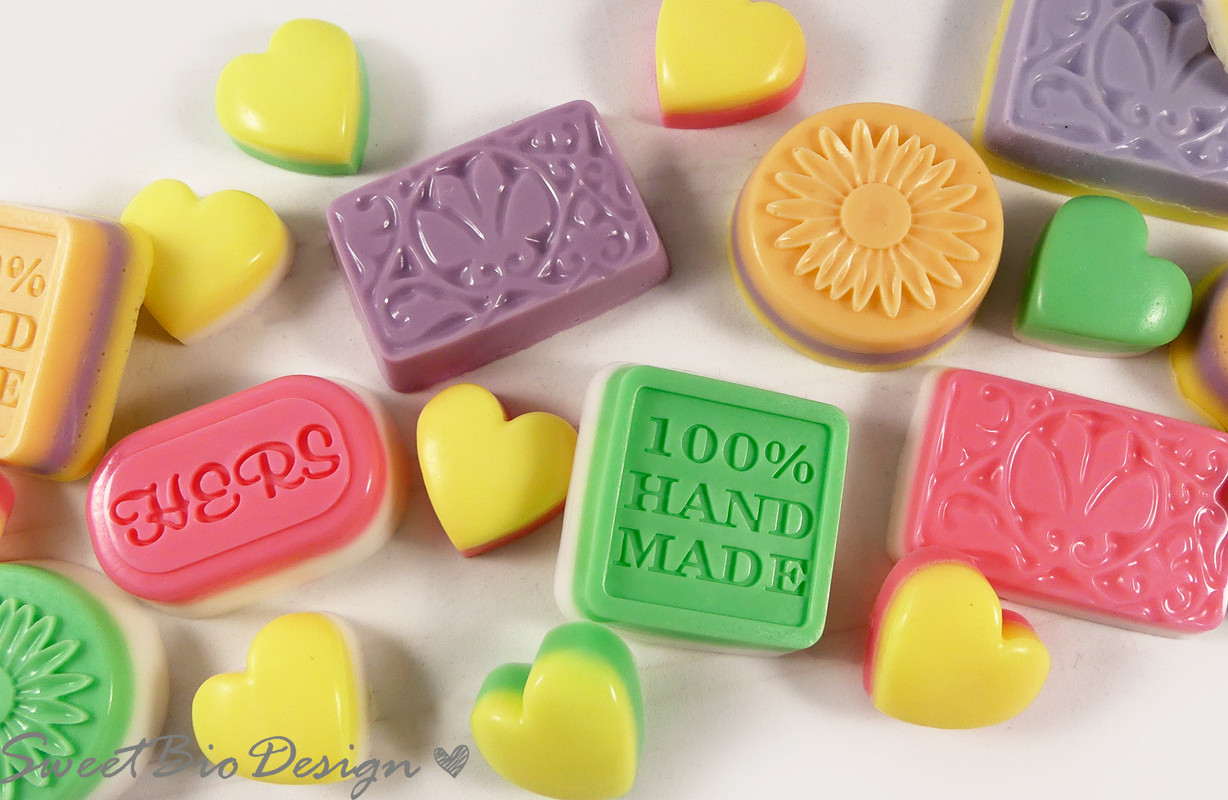 Il procedimento è davvero molto semplice, non occorrono ingredienti pericolosi e procedure complicate: basta sciogliere la base a bagnomaria, unire il colore e una volta sciolto tutto il composto, aggiungere la profumazione.
Ecco il video tutorial che mostra tutto in dettaglio:
The process is really simple, you don't need dangerous ingredients and complicated procedures: just dissolve the base in a double boiler, combine the color and once melted all the mixture, add the fragrance.
Here is the video tutorial that shows everything in detail:
Per creare gli strati di colore basterà mettere il sapone poco alla volta e far raffreddare di volta in volta il livello precedente, mettendolo qualche minuto in frigo.
To create layers of color just put soap little at a time and let it cool before to place the next layer a few minutes in the fridge

.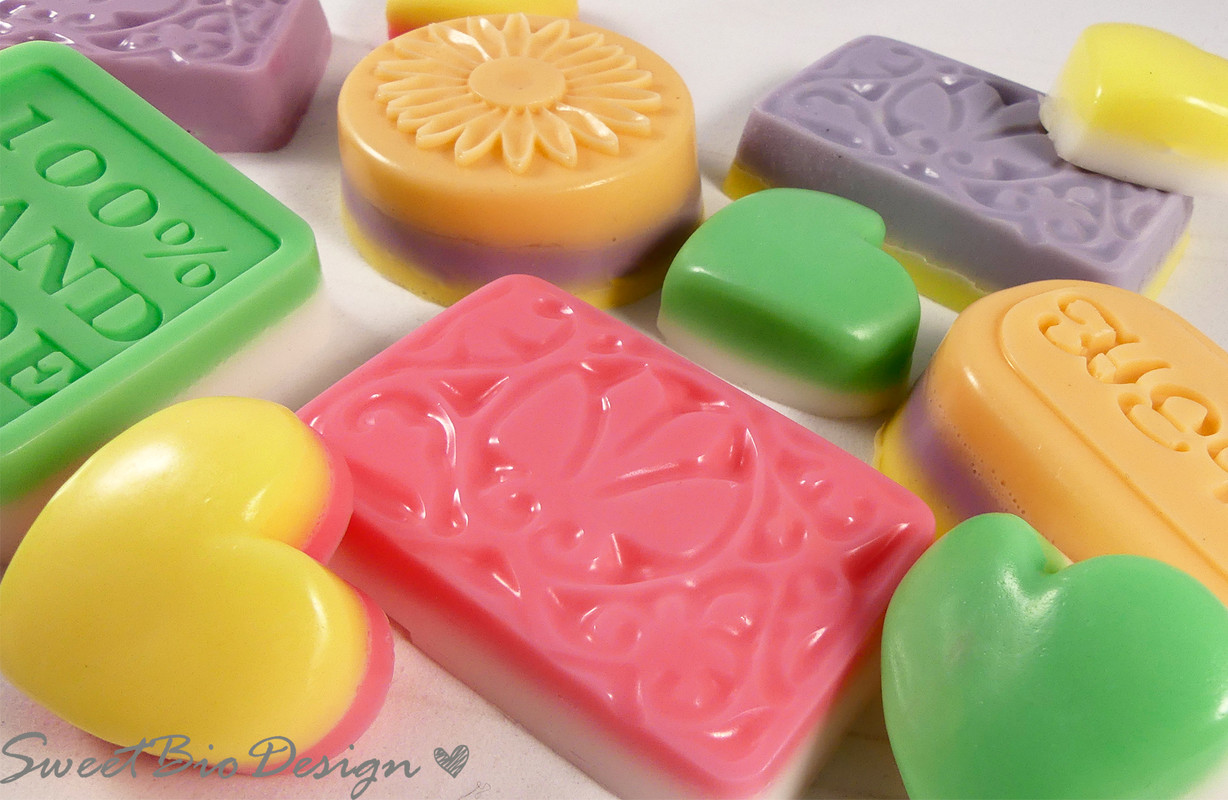 Spero vi sia utile, magari per qualche regalo!
I hope it can be useful, even to make some gifts!
See you next time!