Ciao a tutti! In ritardo di pubblicazione rispetto al mio canale youtube, oggi vi mostro il mio flipbook di halloween, 
parlandovi un po anche della sua ideazione.
Innanzitutto cosa è un flipbook: si tratta di un libretto, con tante ante apribili, dalla parola Flip in inglese appunto Girare.
Hello everyone! I post this priject late compared to my youtube channel, but today I show you my halloween flipbook, by telling you about a little about its conception.
First , what's a flipbook: its a book with many doors that open, just as the word Flip (Turn) suggest.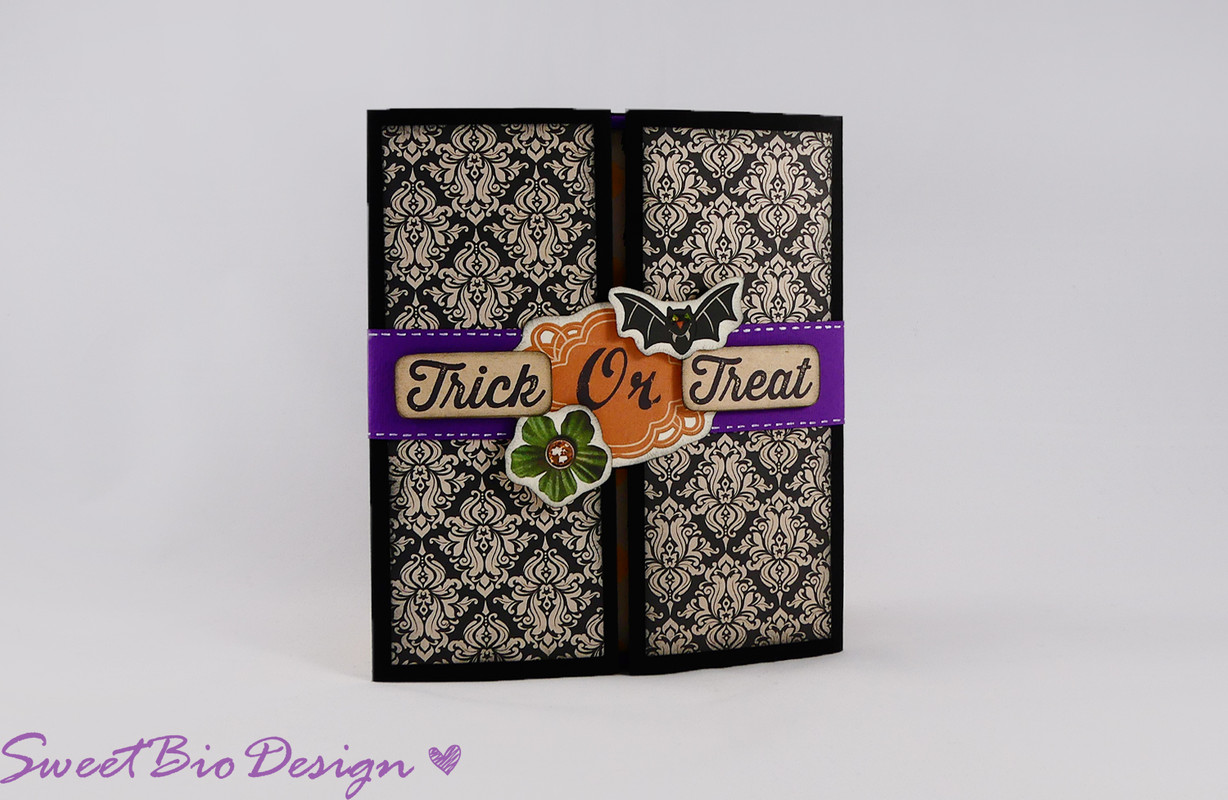 All'interno di questo libretto a tema halloween, possiamo conservare appunti o fotografie della notte di festa, conservando le immagini delle maschere e le atmosfere vissute. Le decorazioni usate per questo libretto provengono dal sito www.shabbymissjenn.com dal quale le ho acquistate insieme agli elementi decorativi.
Within this halloween booklet, we can keep notes or photographs of the party night, keeping the images of masks and lived atmospheres. The decorations used for this booklet come from www.shabbymissjenn.comsite from which I purchased both papers and decorative elements.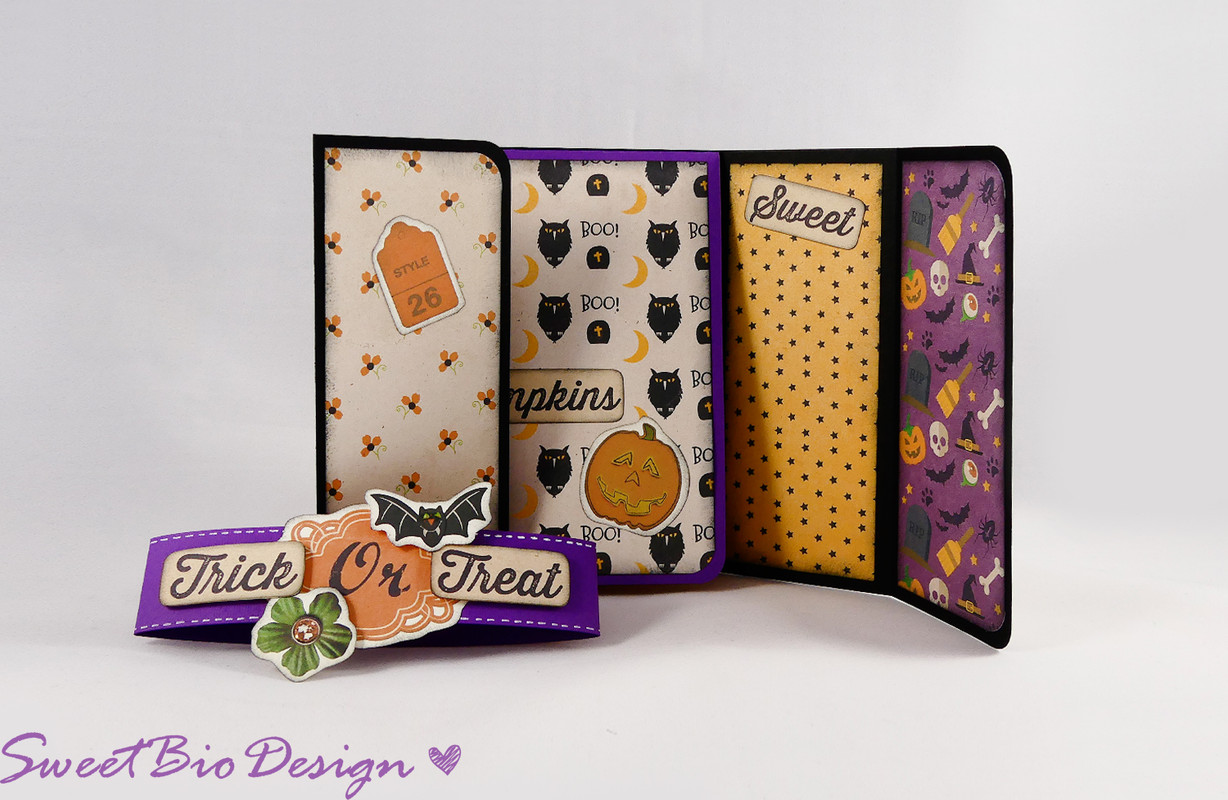 Ed ecco il video tutorial che vi mostrerà passo per passo come realizzare questo flipbook:
And here is the video tutorial that show you step by step how to create this flipbook:
Potete seguire il tutorial, oppure utilizzarlo come base per creare un flipbook personalizzato, magari aggiungendo ante e inserti.
You can follow the tutorial, or use it as base to create a custom flipbook, perhaps adding doors and inserts.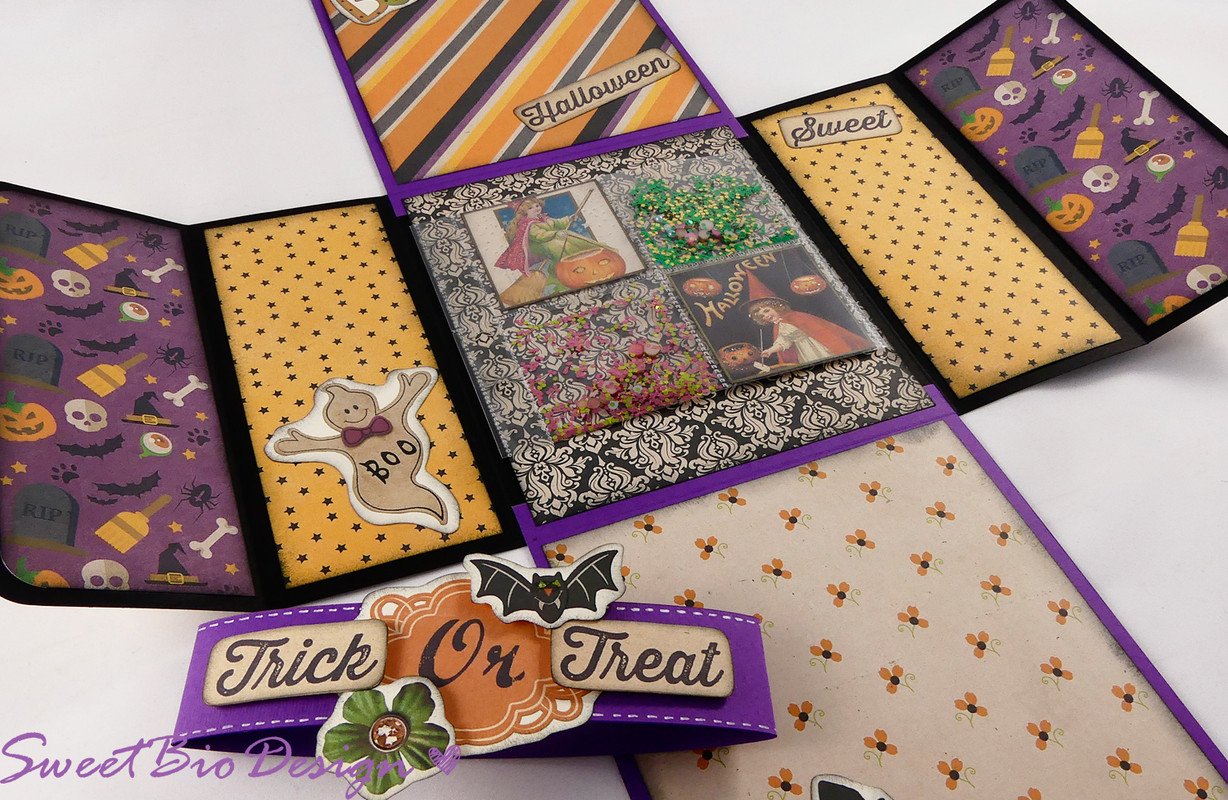 I hope you liked it!
See you soon!