Ciao a tutti! Con questo post inizio finalmente la serie di progetti di Natale per questo 2016. Ho previsto due progetti 
a settimana fino a Natale e spero vi piaceranno! Inizio con un'idea regalo molto carina, che potete realizzare con pochi materiali: una casetta di pan di zenzero porta post-it.
Hello everyone! With this post I finally start the series of projects for this Christmas 2016. I've planned two projects per week until Christmas and I hope you will enjoy them! I start with a very nice gift idea, you can do it with a few materials: a gingerbread house post-it holder.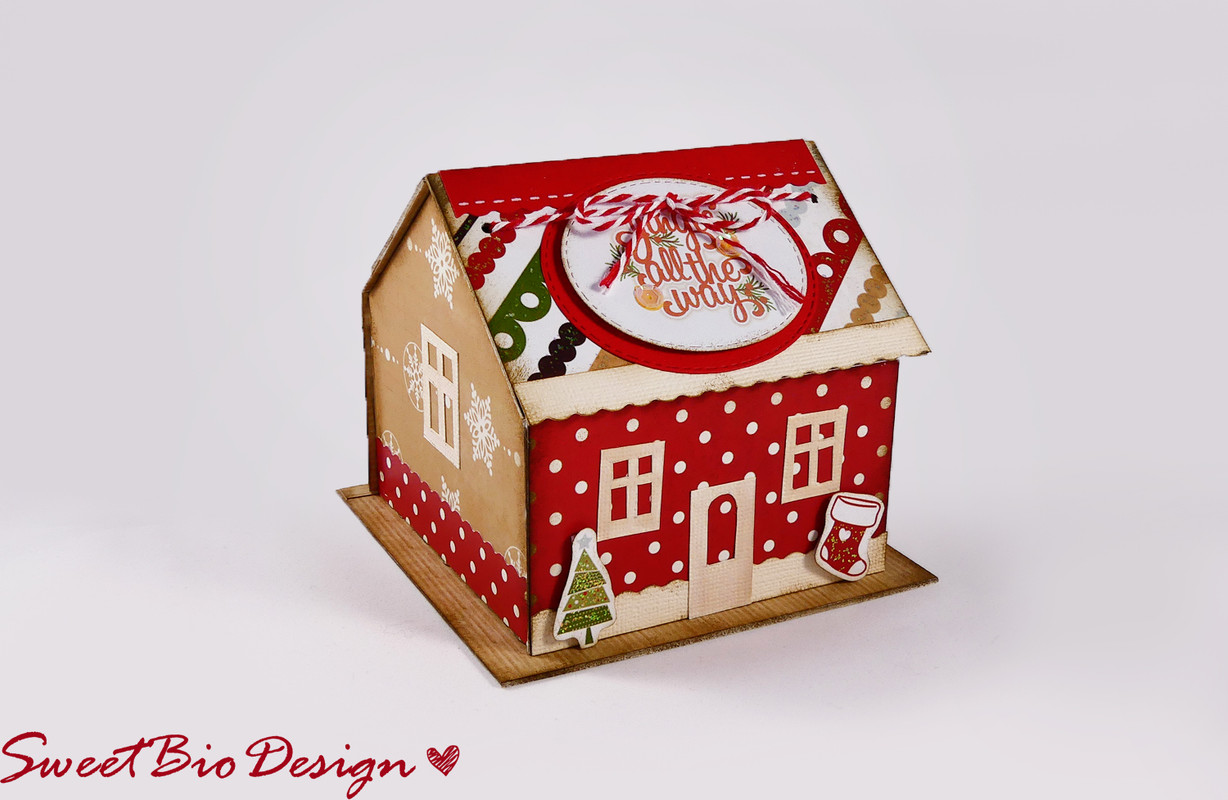 LE MISURE DEI VARI PEZZI:
– Base: 12×12 cm
– Pareti laterali: 10×10 cm
– Parete frontale: 10×6 cm
– Parete posteriore: 11×6 cm
– Tetto (2pz): 11×6,5 cm
MEASURES OF THE PIECES:
– Base: 12×12 cm
– Side walls: 10×10 cm
– Front wall: 10×6 cm
– Rear wall: 11×6 cm
– Roof (2pcs): 11×6,5 cm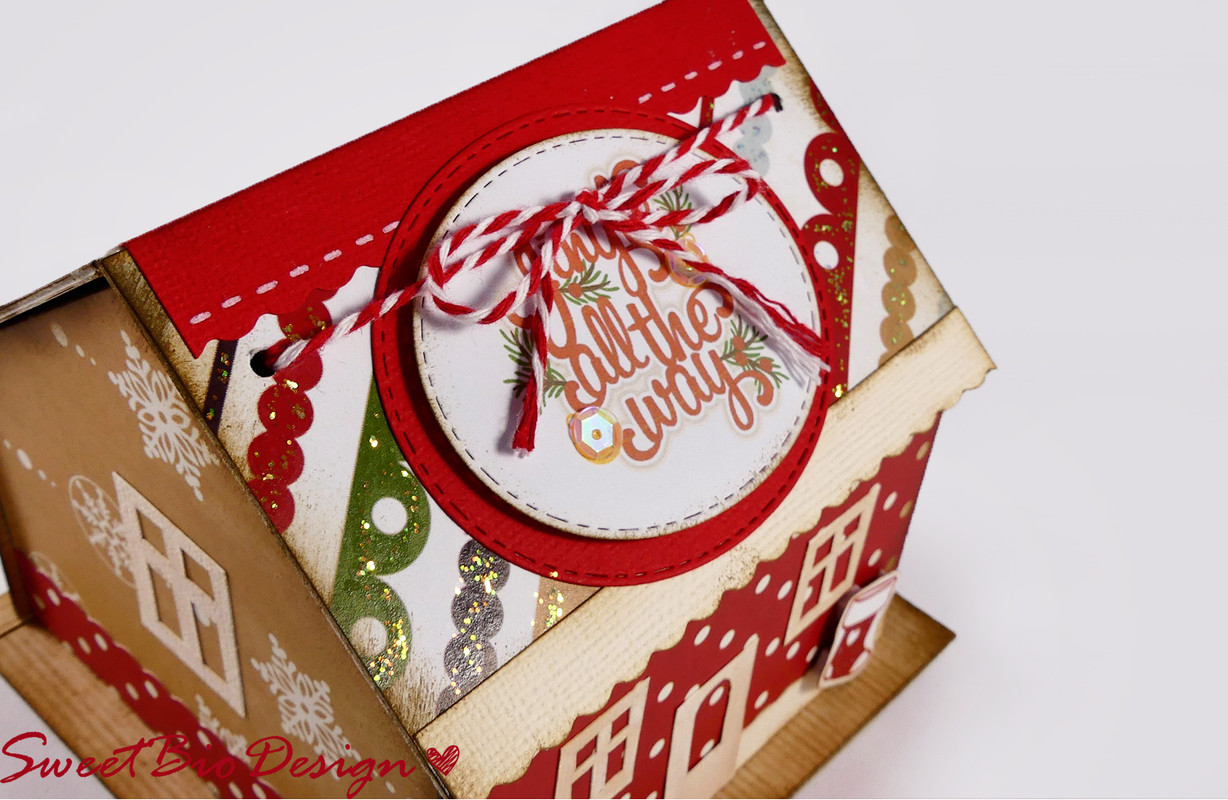 La decorazione è stata realizzata con il nuovo set di carte creato da me per il sito Crea Semplice, che potete acquistare QUA. Gli altri elementi sono stati realizzati a mano e con l'utilizzo di fustelle per big shot.
Ho usato anche:
– Tappeto da taglio A4 http://amzn.to/2BG3GPG
– Cartone pressato http://amzn.to/2BDKT7D
– Nastro carta http://amzn.to/2kfkj05
– Pistola a caldo http://amzn.to/2j7Z8tA
– Distress inks http://amzn.to/2BGCrV4
– Penna a gel bianca http://amzn.to/2kflfS9
– Colla vinilica tacky http://amzn.to/2kgJxLO
– Crop a Dile punzonatrice http://amzn.to/2BDL5DT
– Cordoncino Rosso e bianco http://amzn.to/2j7Zb8K
– Cartoncino vaniglia http://amzn.to/2BC1LLQ
– Righello metallo http://amzn.to/2AkzVWm
– Fustelle ovali http://amzn.to/2khJMGh
– Big Shot http://amzn.to/2nmSZ1l
– Adesivi dimensionali http://amzn.to/2BDMtGB
– Stickles Glitter (Icicle) http://amzn.to/2kj5wS3
– Glossy Accents http://amzn.to/2BGzfsr
The decoration was made with the new set of papers created by me for the site Crea Semplice, that you can buy HERE. The other elements were handmade and made using dies for big shot. 
The tools that I have used in particular are:
– Dies Oval with dashed border: Buy
– Stickles Glitter: Buy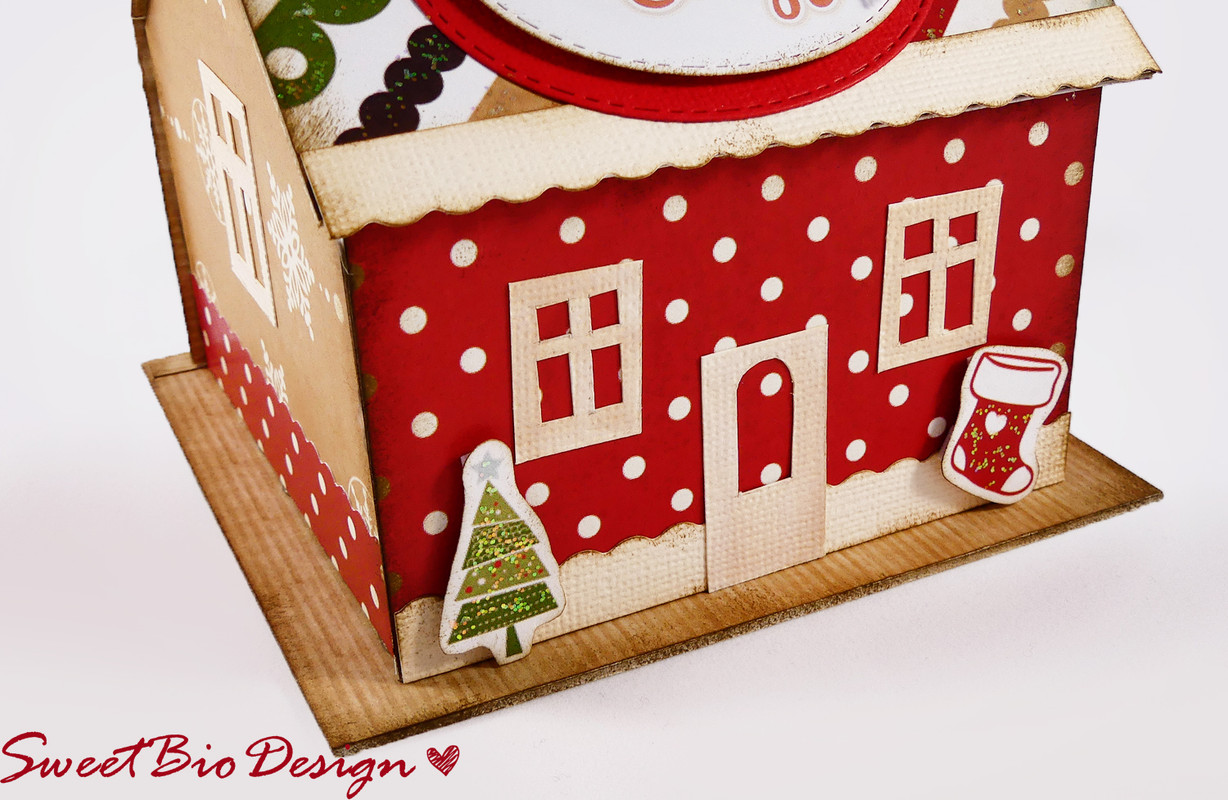 Per vedere tutto il procedimento di creazione e decorazione della casetta, ecco il video tutorial:
To see the entire creation process and decoration of the house, here is the video tutorial:
Le varianti sono come sempre infinite, dipendono anche dal vostro stile e gusto. Io vi consiglio comunque questo progetto per i regali di Natale, perché sarebbe un regalo proprio gradito!
The variations are endless as always, also they depend on your style and taste. I'll still recommend this project for Christmas gifts, because it would be a welcome gift!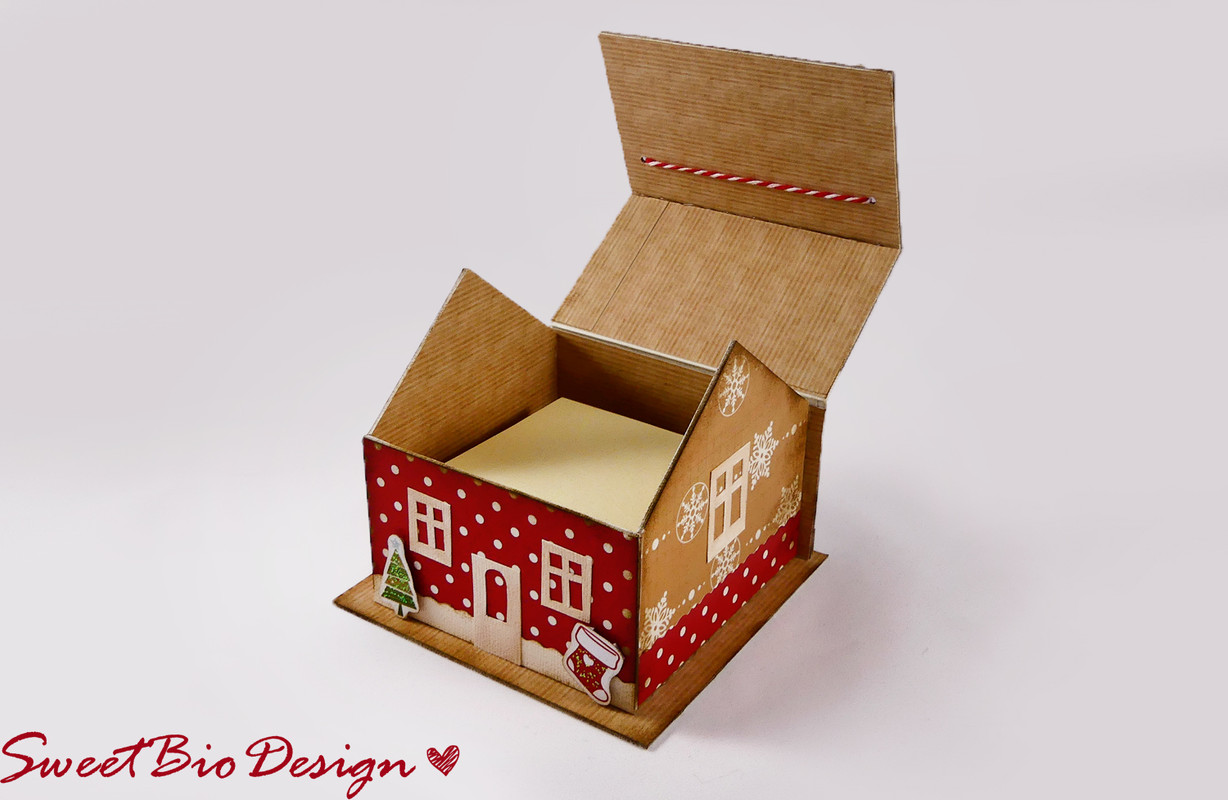 Spero che il progetto vi sia piaciuto!
I hope you liked this project!
See you next time!