Ciao a tutti! Oggi vi mostro una recente creazione dietro richiesta parecchio strana: usare Solo il rosa e le sue 
variazioni. Premetto che io adoro il rosa, ma credo anche che abbinato ad altri colori si riesca ad esaltarlo meglio, ma non giudico una richiesta, la realizzo al meglio che posso, quindi ecco il risultato.
Hello everyone! Today I show you a recent creation for a quite strange request: Only use the pink and its variations. I can tell that I love pink color, but I also believe that in combination with other colors be able to enhance it better, but do not judge a request, I made the best that I can, so here's the result.
Non avendo a disposizione un set di carte totalmente sul rosa, per decorare questo album ho dovuto usare degli escamotage: dopo aver digitalizzato un set di carte in mio possesso, ho passato le varie carte su photoshop, con cui appunto ho trasformato gli altri colori in gradazioni di rosa.
Non è stato un lavoro veloce, ma penso che il risultato sia ottimo.
Lacking a set of totally on pink cards, to decorate this album I had to use some trick: I've turned the various cards in digital and sent on photoshop, with which I have just turned the other colors, in pink shades.
It was not a quick job, but I think the result is good.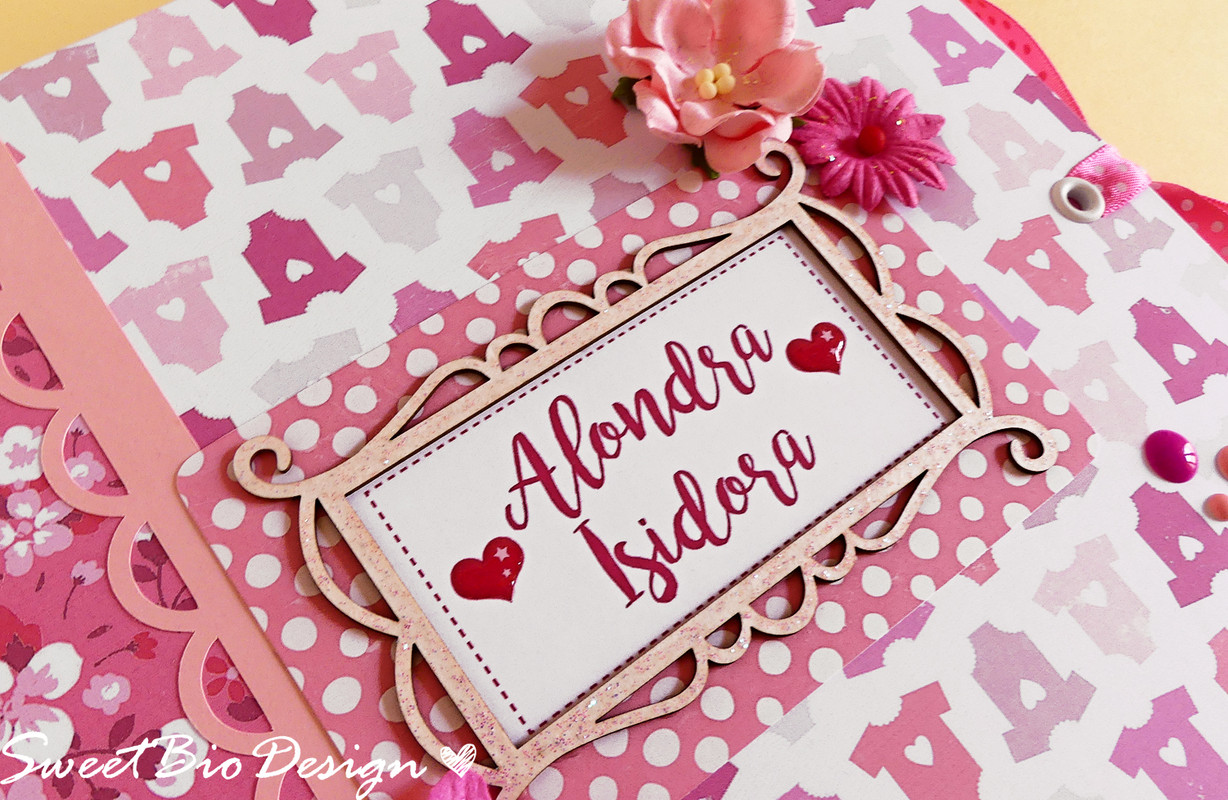 Questo album era per una bambina non più neonata, che quindi aveva già compiuto il primo anno; dunque, come vedete all'interno, non ci sono le classiche tappe della gravidanza e della nascita, ma parte con il primo compleanno, per poi soffermarsi sulle varie schede su famiglia e progressi.
Se vi va di vederlo per intero ecco il video dimostrativo:
This album was for a little girl not a newborn, of one year; So, as you can see inside, there aren't the classic stages of pregnancy and birth, but it starts with the first birthday, and then has the various tabs on the family and progress.
If you like to view it in full here is the video demonstration:
In copertina ho scelto di inserire dei fiori in tema e il nome è incorniciato da un elemento in legno tagliato al laser, con applicazione di glitter.
On the cover I've chosen to place the flowers, and the name is framed by a wooden element, laser cutted, with some glitter.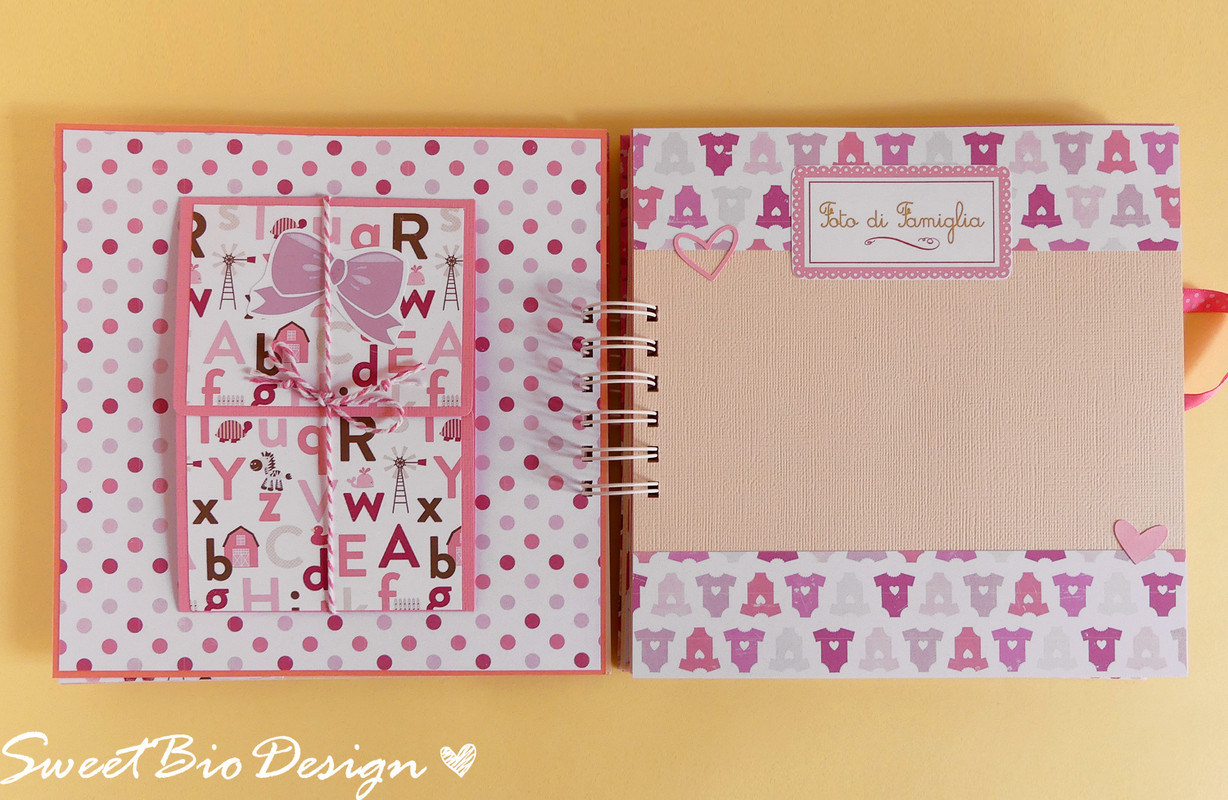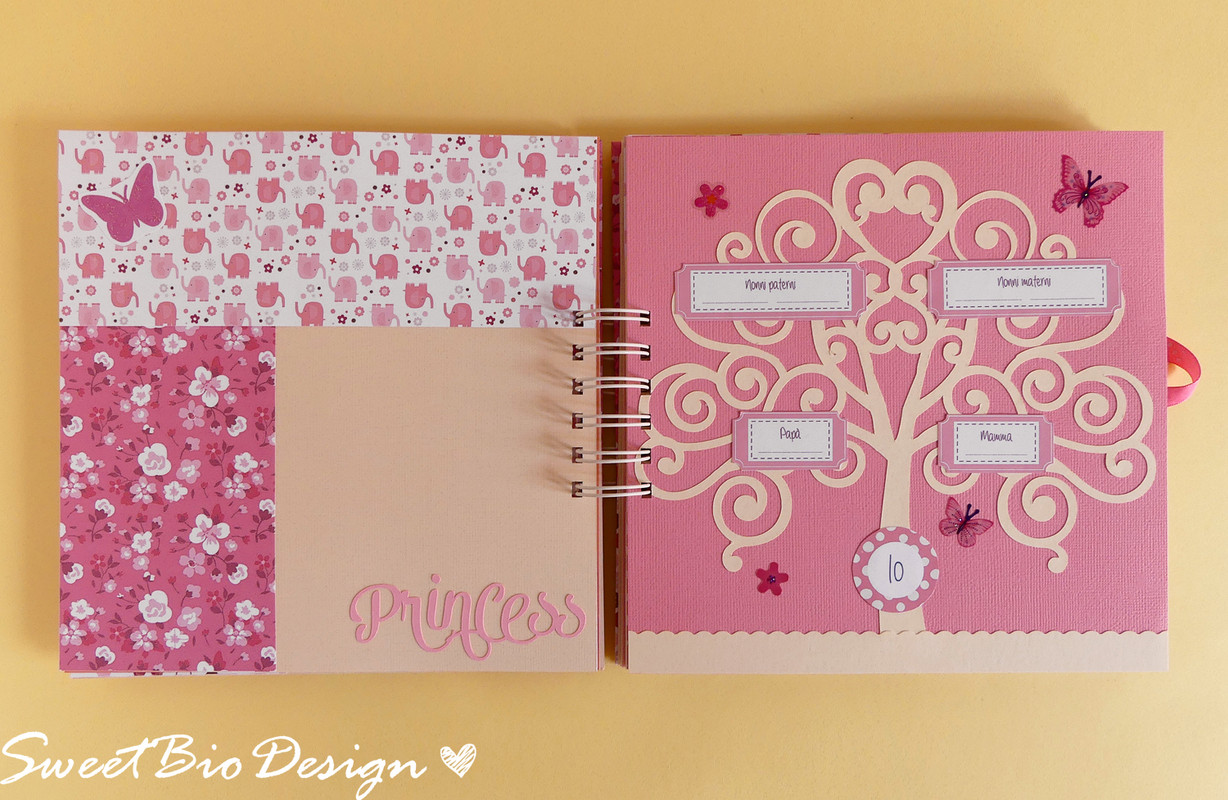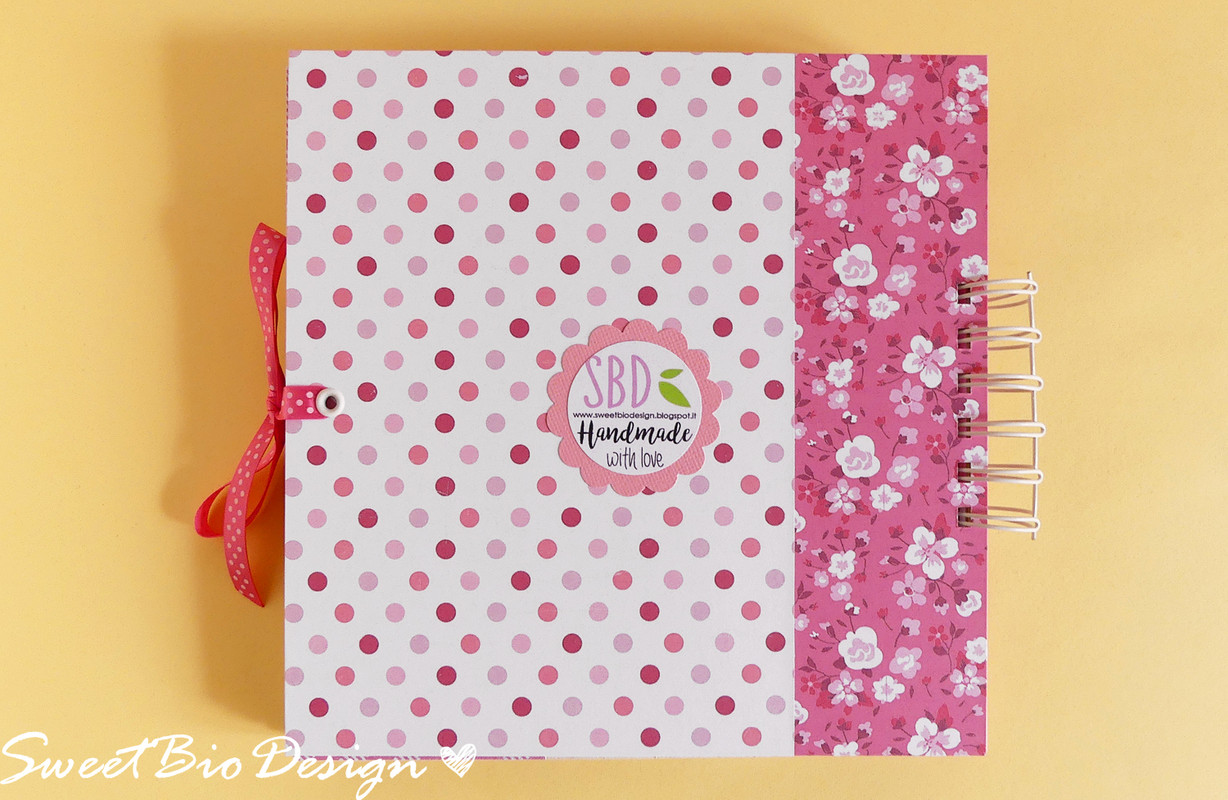 Hope you liked it!
See you soon!