Ciao a tutti! Eccomi a presentarvi un progetto molto interessante che ho voluto realizzare per la nascita di una 
bimba. Ho visto queste scatole nel web e ho elaborato la mia versione originale, mantenendo però il concetto: una scatola dove inserire vari regali per il nuovo nato.
Hello everyone! Here I am to present you a very interesting project that I wanted to make for the birth of a child. I saw these boxes in the web and I developed my original version, keeping the concept: a box where you can enter various gifts for the newborn.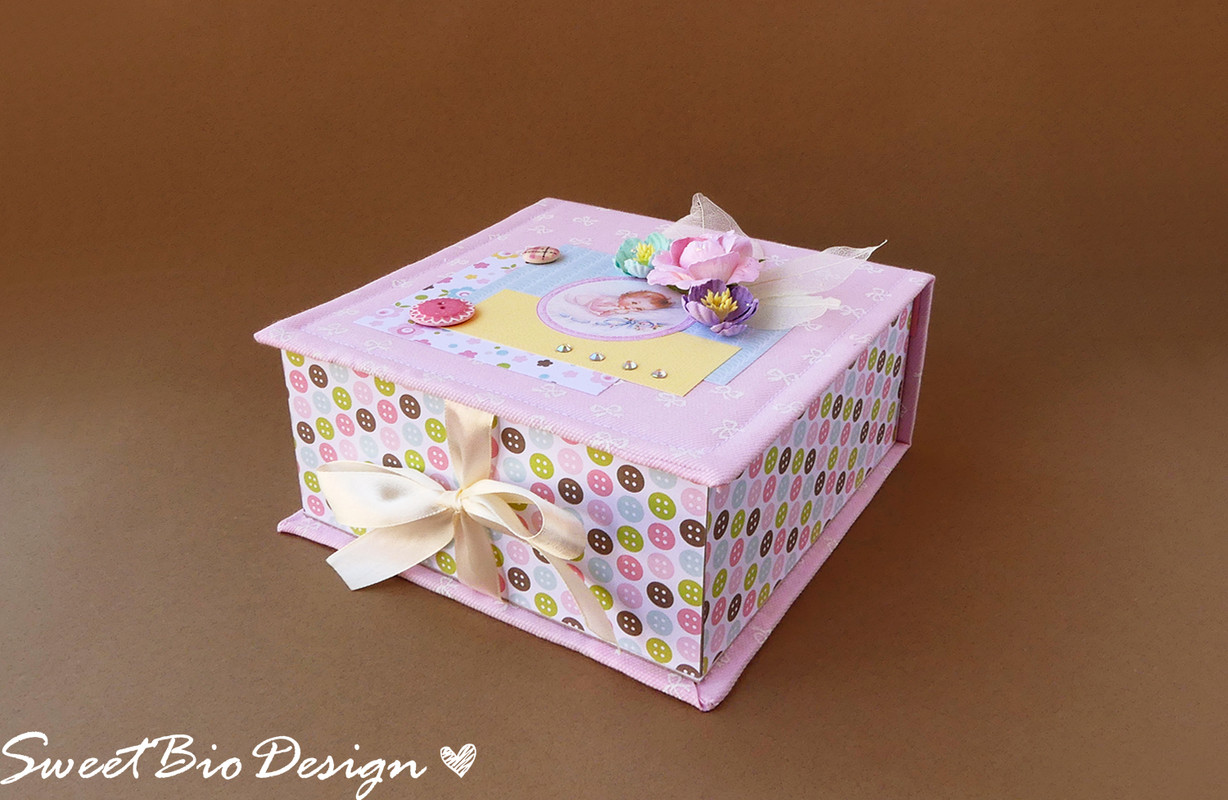 La scatola ha dimensioni di 20x20cm ed è composta da un involucro esterno (in cartone pressato, carta e stoffa) e un interno composto da scatoline in cartoncino. dentro le scatoline si possono inserire dei gadget oppure, come in questo caso, degli oggetti utili al neonato come un pettine, delle calzine, un bavaglino, un ciuccio ecc.
The box has dimensions of 20×20 cm and is composed of an external box (by pressed cardboard, paper and fabric) and an internal part composed of cardboard boxes. inside the boxes you insert gadgets or, as in this case, the useful items for the newborn as a comb, socks, a bib, a pacifier etc.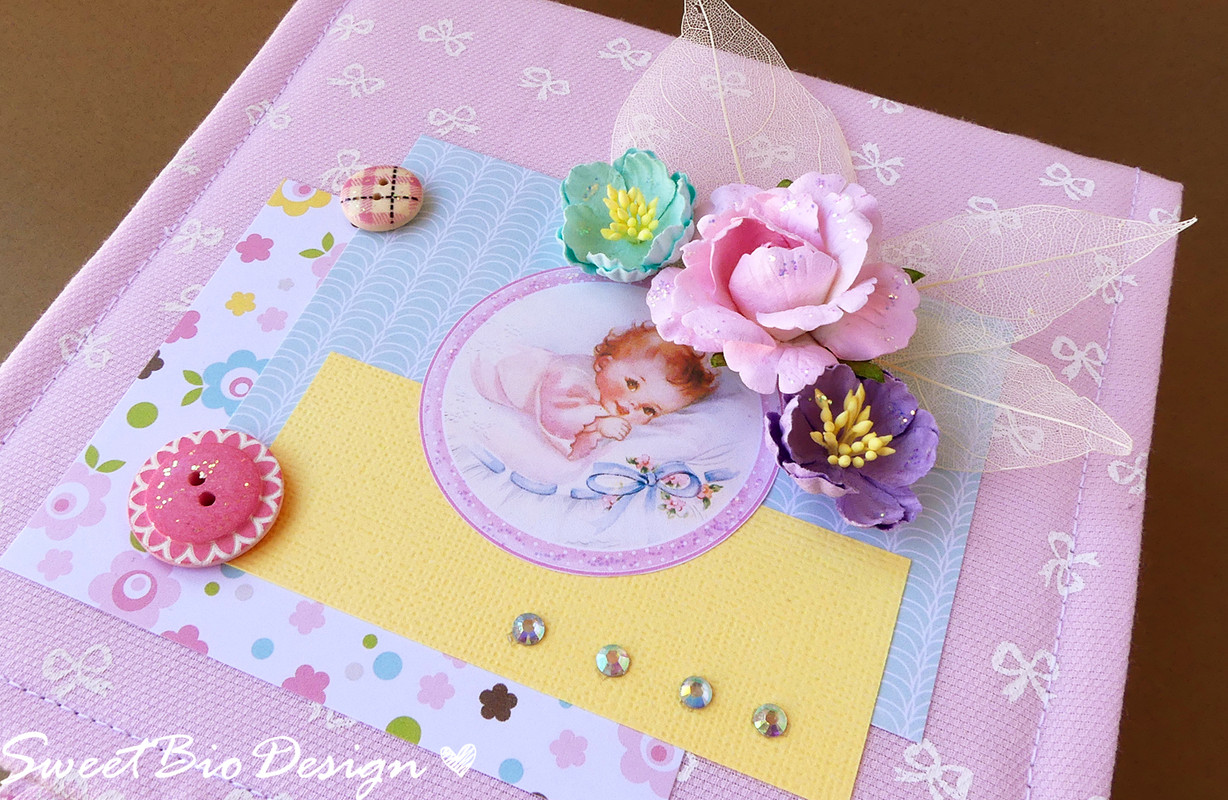 Per vedere la scatola nella sua interezza, vedendo anche come si apre e come sono fatti i vari pezzi interni, ecco il video dimostrativo:
To see the whole box, also seeing how to open it and how are made the various internal parts, here is the video demonstration:
Le decorazioni sono realizzate con cartoncino, bottoni, fiori di carta e foglie vere disidratate e glitterate. Mentre un nastro in raso all'interno permette la facile estrazione delle scatole.
The decorations are made of cardstock, buttons, paper flowers and dried leaves with glitters. 
While a satin ribbon inside allows to easy pull out the boxes.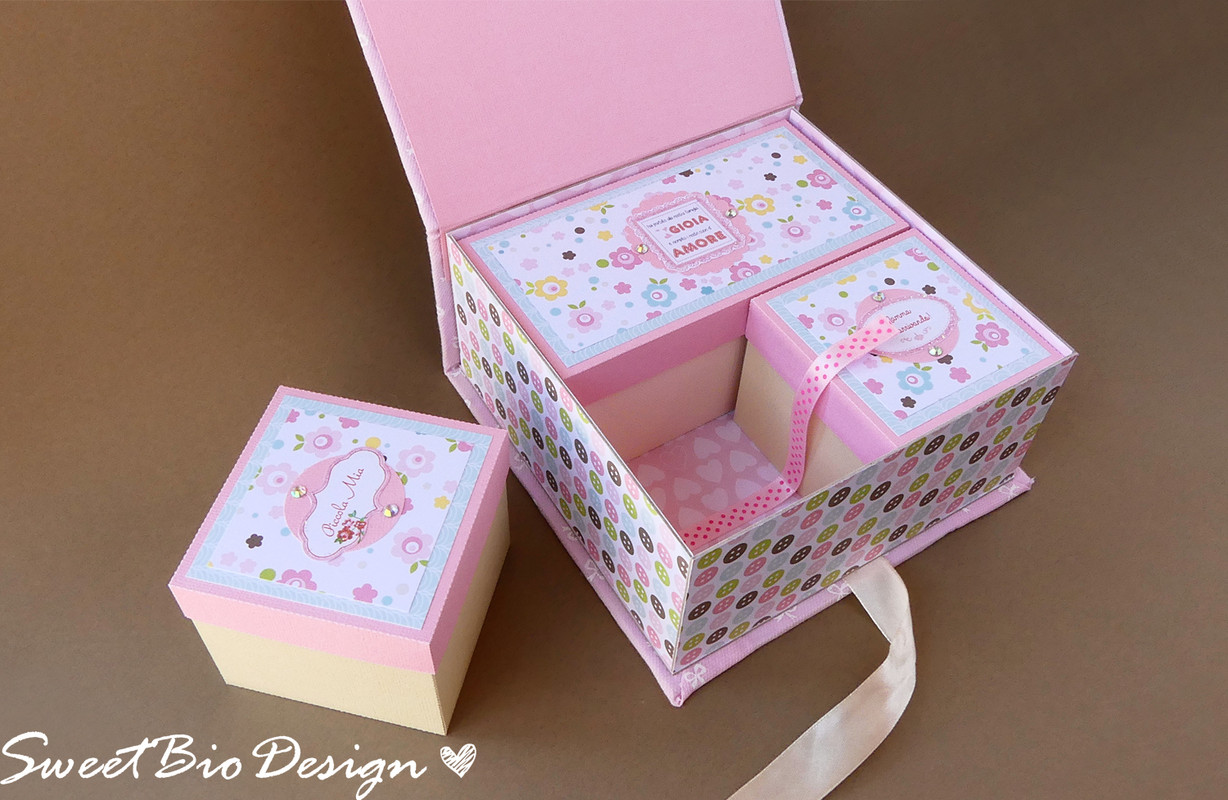 E' possibile che in futuro possa fare un tutorial su questa scatola, quindi rimanete sintonizzati!
It's possible that in the future I can make a tutorial on this box, so stay tuned!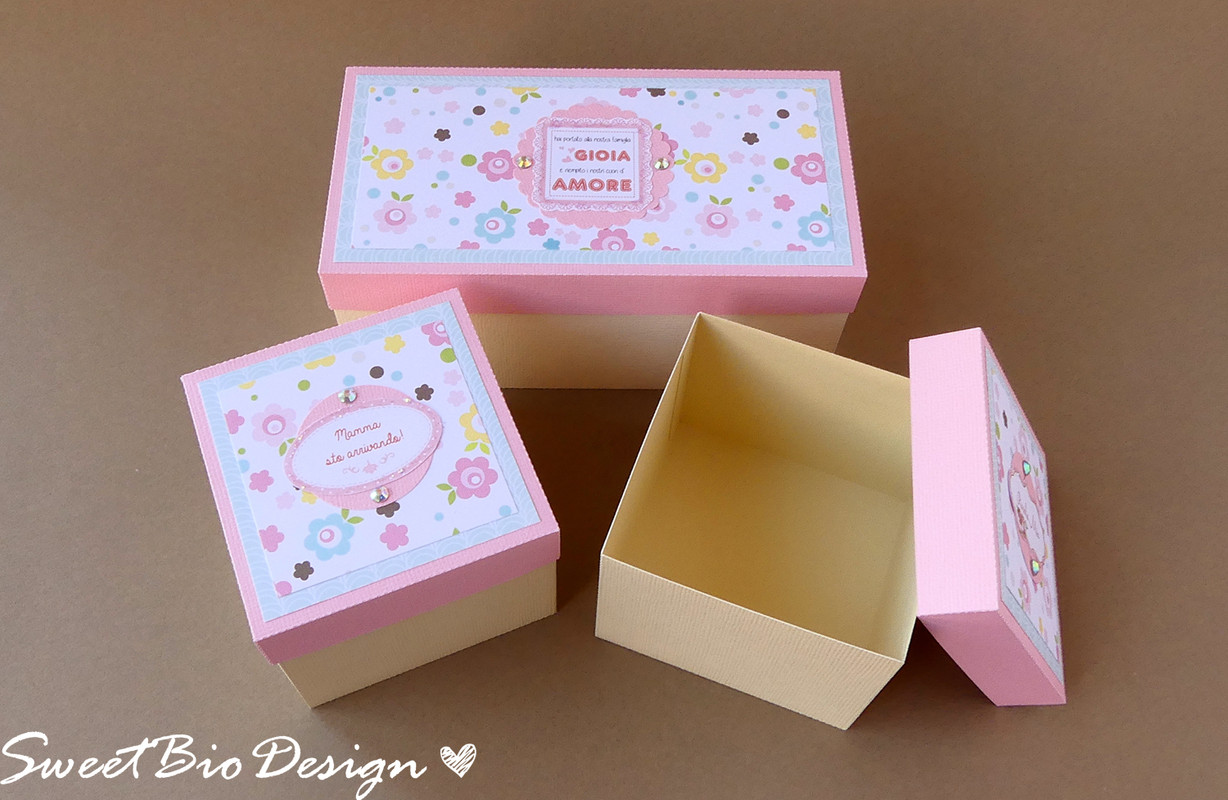 Spero vi sia piaciuta!
Alla prossima!
Hope you liked it!