Ciao a tutti! Eccomi con un'idea nata dalla necessità. Ebbene sì, avevo un bisogno urgente di sistemare le mie carte 
scrap e guardando i vari siti online di prodotti per l'handmade, sono capitata nei raccoglitori del sito Scrapbook.com, che non sono altro che semplice cartone da imballaggio!
Ecco i contenitori in questione:
Hello everyone! Here I am with an idea born out of necessity. Yes, I had an urgent need to store my scrap papers and looking at various online stores of products for the handmade, I saw some storage in the site Scrapbook.com, which are nothing more than simple cardboard packaging!
Here are the containers in question: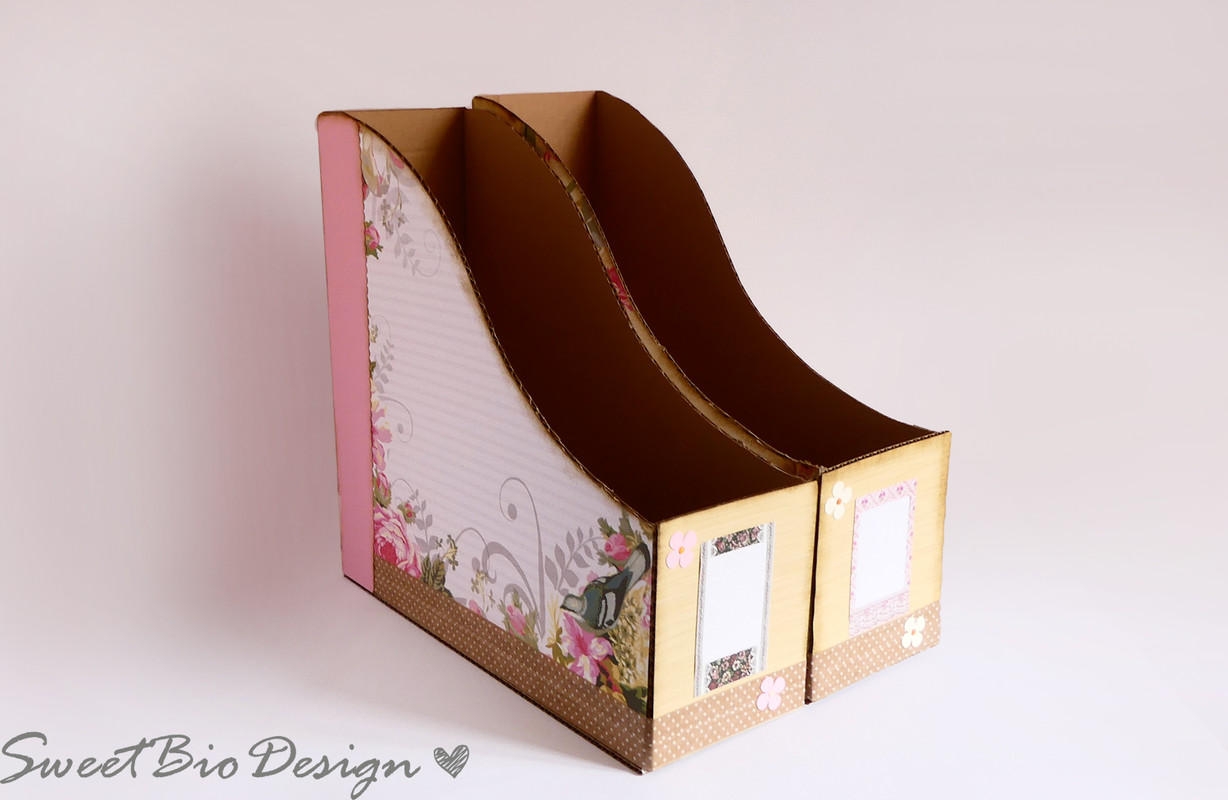 E quindi, questa è stata la mia versione, realizzata con cartone da riciclo e personalizzati:
So, this was my version, made with recycled cardboard and customizing it: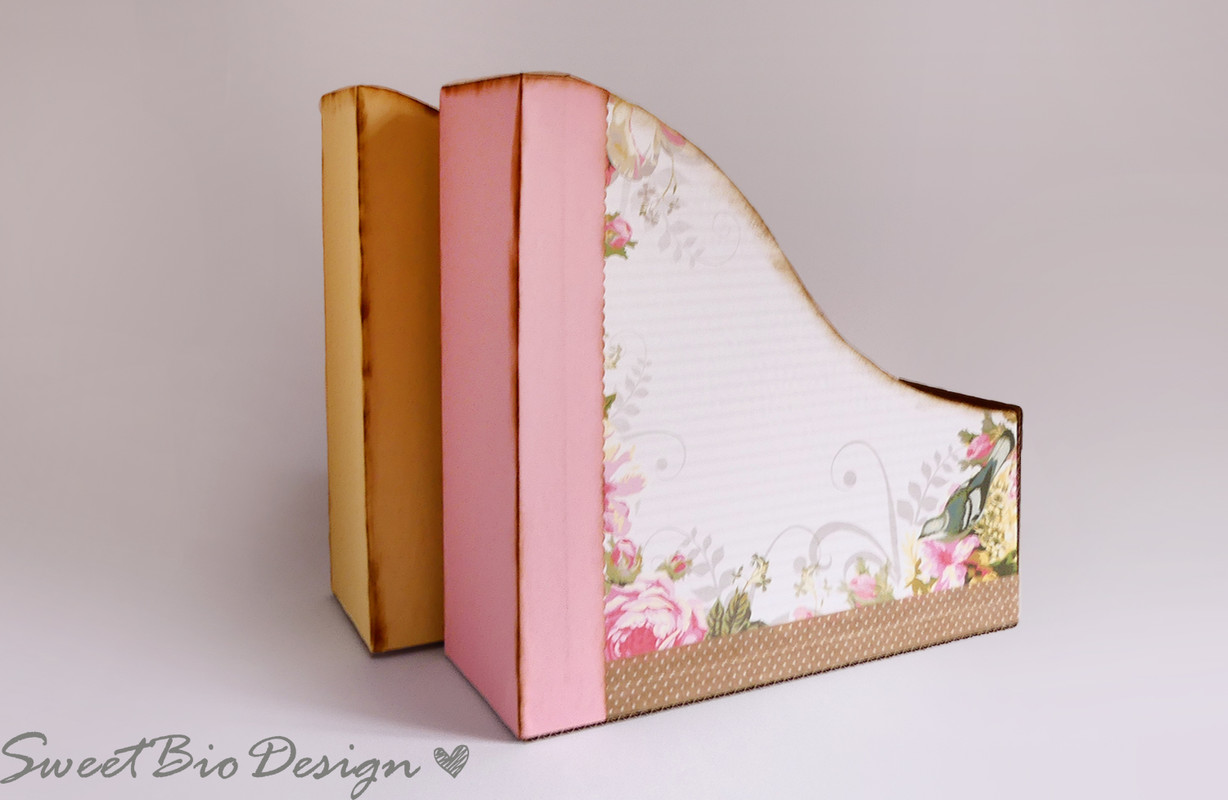 Questo progetto è estremamente semplice, l'unica difficoltà per me è stata trovare dei quadrati non piegati di cartone da 32x32cm per le pareti laterali, infatti le scatole che arrivano da me solitamente sono più piccole, ma dopo tante ricerche li ho trovati.
Questo è il video tutorial per realizzarli, nel caso anche voi voleste fare ordine tra le carte scrap!
This project is extremely simple, the only difficulty for me was finding the square cardboard not bent 32x32cm for the side walls, in fact the boxes which usually come to me are smaller, but after much research I found them.
This is the video tutorial to make them, if you would like to make them too, to make order among the scrap papers!
Per il rivestimento potete usare tranquillamente un cartoncino unico, per rivestire tutto, oppure come ho fatto io, vari pezzi insieme. Un altro consiglio che vi posso dare, se amate lo stile rustico o naturale, è quello di lasciare il cartone come colore di fondo e magari abbellire con qualche timbro.
Le etichette sul davanti infine, serviranno se volete dividere i contenitori in tipologie e indicare il contenuto.
For the lining you can safely use a single card to cover all, or as I did, various pieces together. Another tip I can give you, if you love the rustic or natural style, you can leave the cardboard as background color and maybe embellish with some stamps.
The labels on the front, finally, will be used if you want to divide the container by types and indicate the content.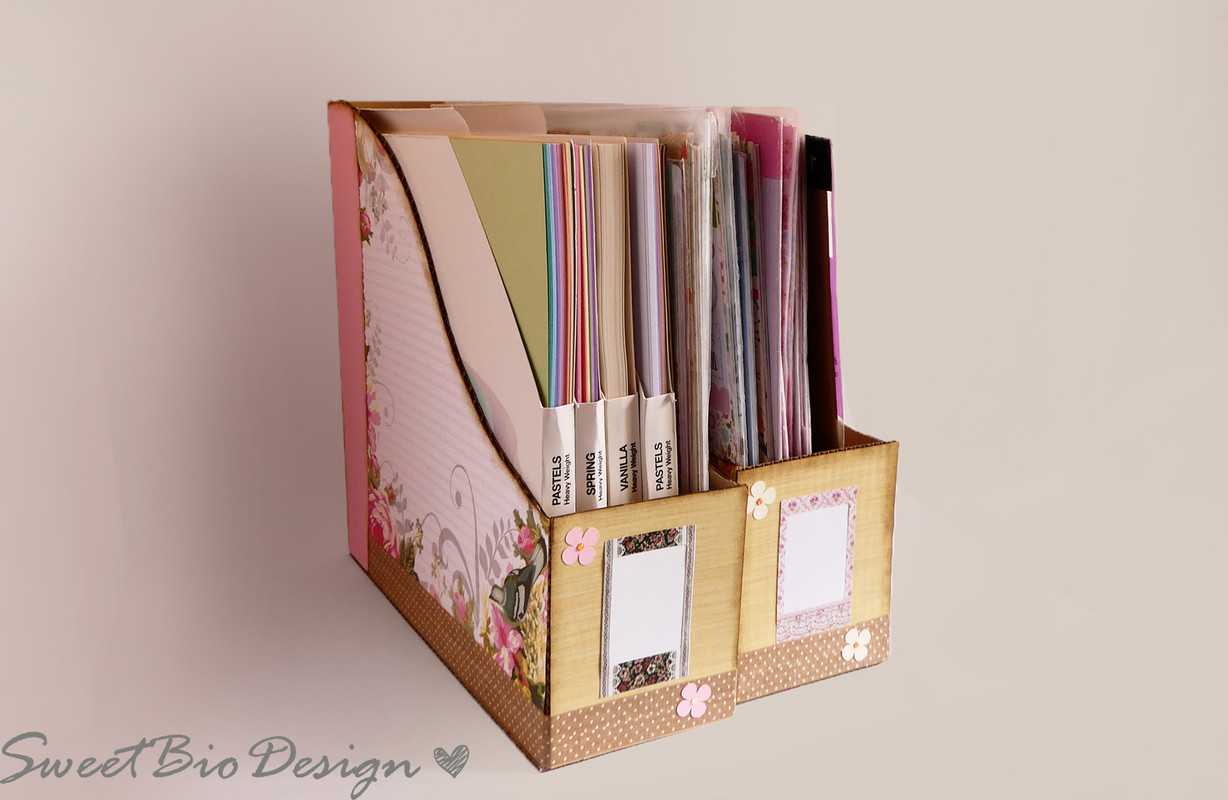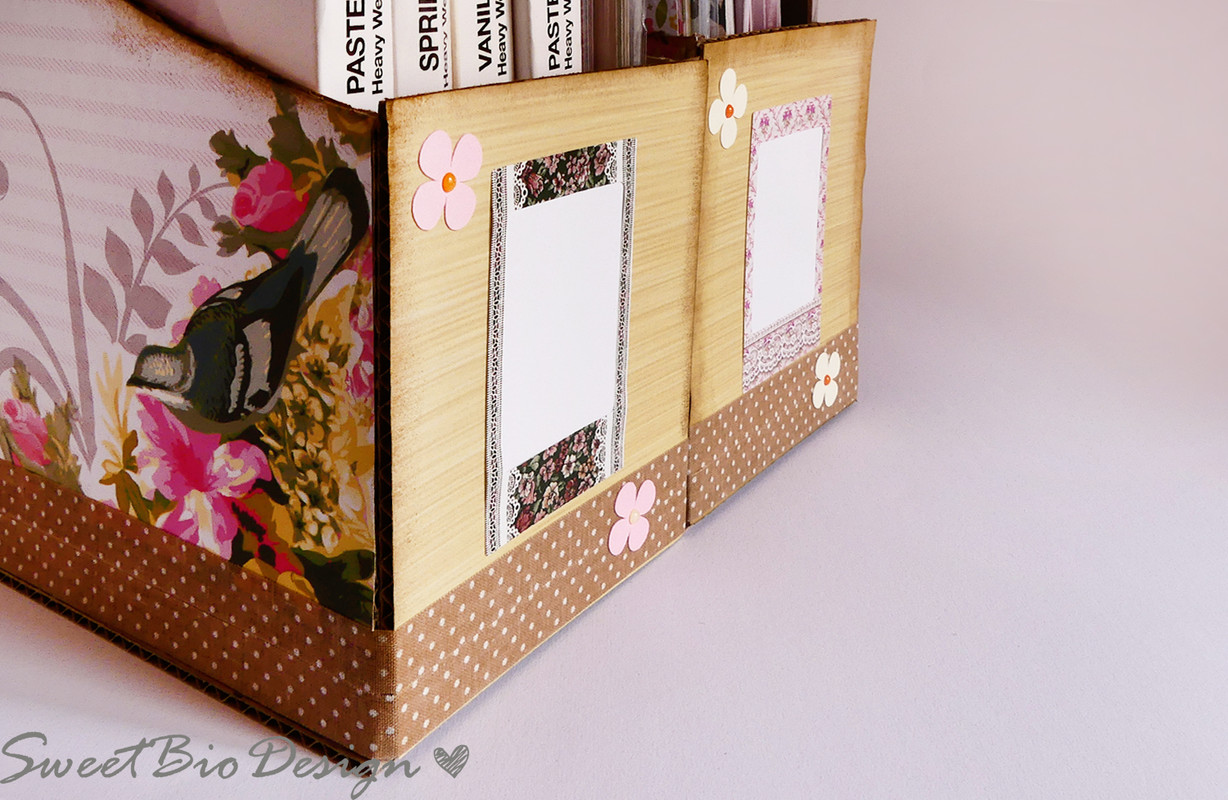 Spero vi sia piaciuto!
Alla prossima!
Hope you liked it!