Ciao a tutti! Eccomi con un progetto tutto estivo, una card a forma di fetta d'anguria, che tanto ci rinfresca in queste 
giornate assolate.
Hello everyone! Here I am with a summer project, a watermelon-shaped card that refreshes us so much in these sunny days.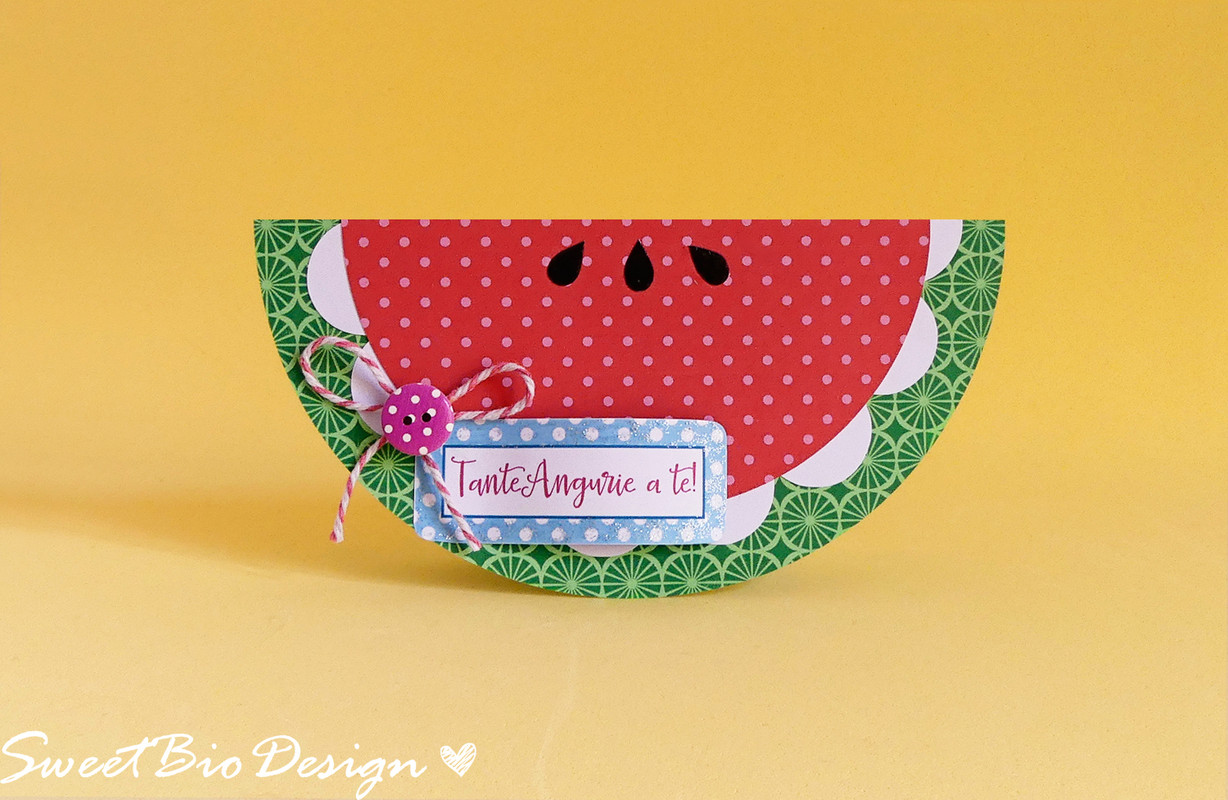 Per realizzarla bastano 3 cerchi di cartoncino da 15, 13 e 12 cm ma se volete potete scaricare il modello già pronto, cliccando su download.
To make it, you need 3 cartons of 15, 13 and 12 cm cartons, but if you want, you can download the ready model by clicking on download.
Questo biglietto può essere usato per augurare buon compleanno o per qualsiasi altra occasione, che cade in estate, presentando una creazione spiritosa e originale.
This card can be used to wish a happy birthday or for any other occasion, which falls in the summer, presenting a witty and original creation.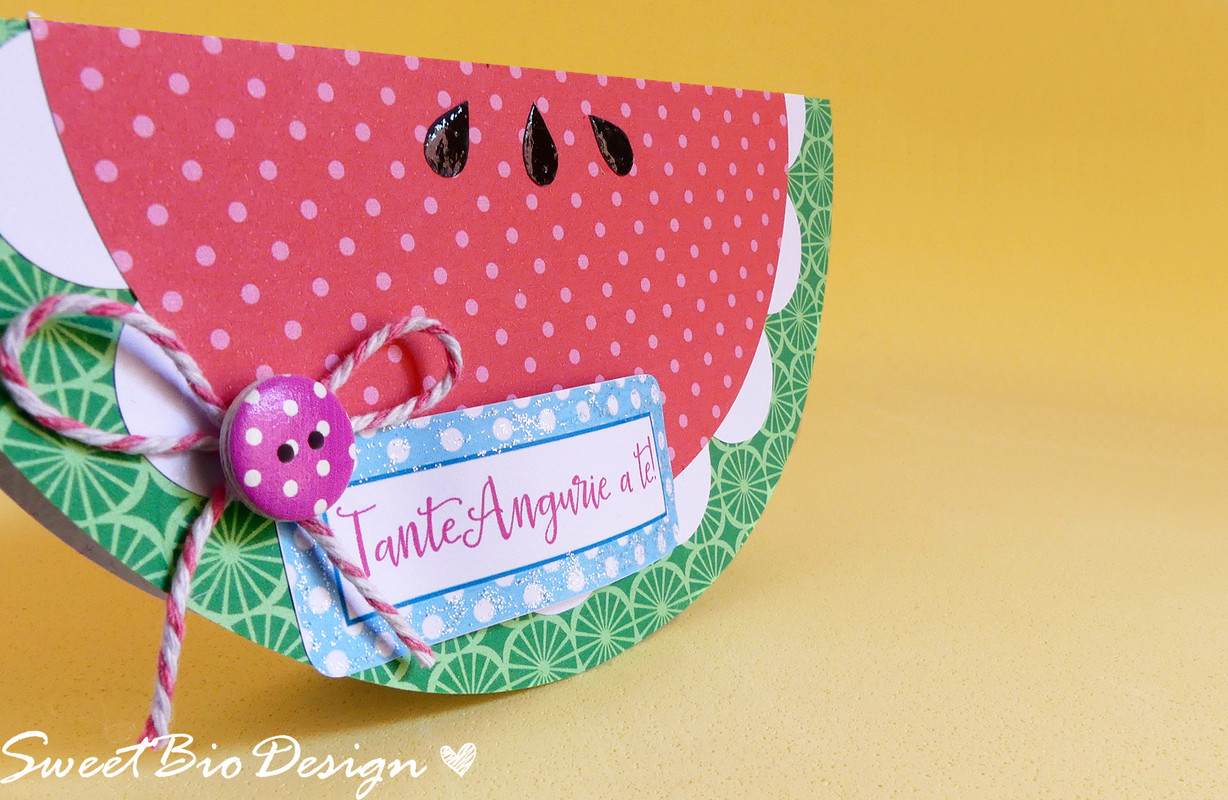 Per vedere la realizzazione passo per passo della card, ecco il video tutorial
:
Here is the video tutorial:
Facile e veloce, potete realizzarla anche all'ultimo momento, con successo assicurato
. 
Easy and fast, you can accomplish it even at the last moment, successfully secured.
Alla prossima!
HUGS!