Oggi vi racconto un album stupendo, che ho avuto il piacere di confezionare recentemente per una persona molto 
carina: un album in stile vintage per contenere le foto di due persone che si sono sposate alla fine degli anni '50.
Today I will tell you about a wonderful album, which I had the pleasure to pack for a very nice person: a vintage-style album that contains photos of a couple who married in the late '50s.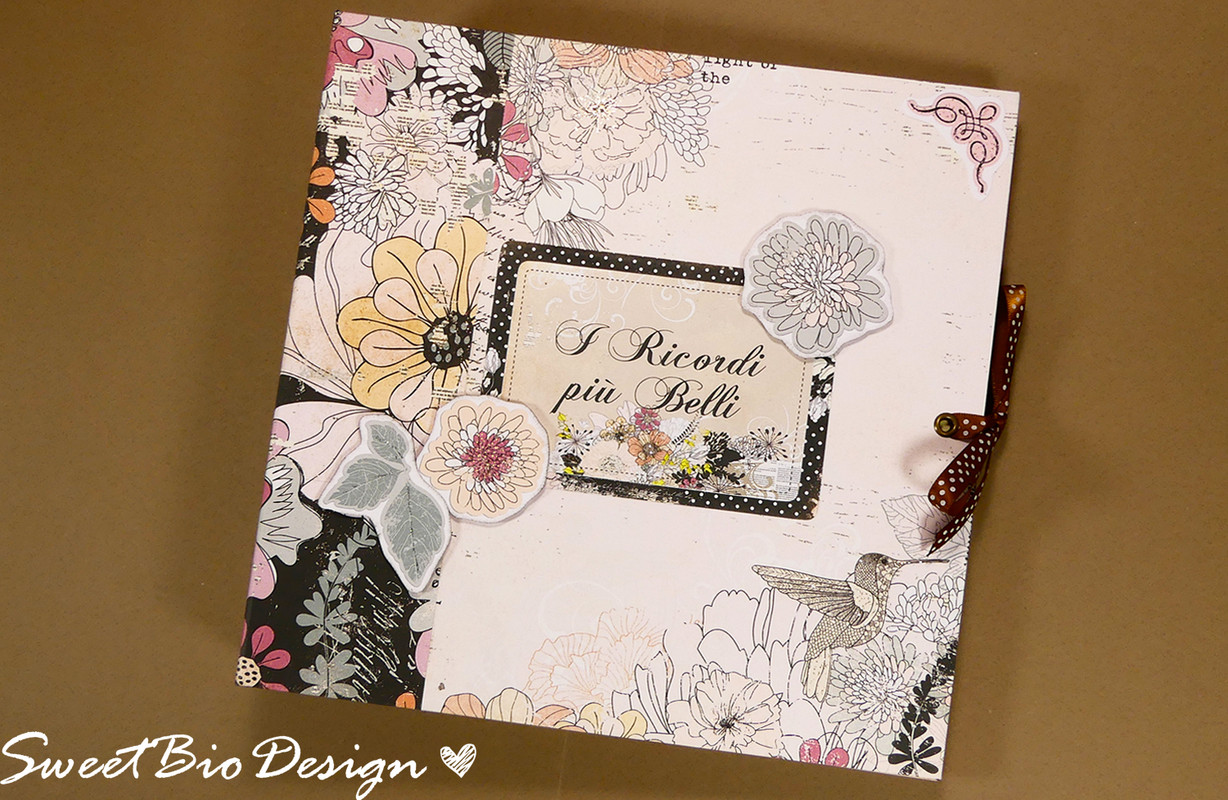 Quando ho focalizzato il contenuto che sarebbe stato inserito nell'album, ho subito pensato a uno stile vintage non troppo spento e queste bellissime carte by Prima Marketing hanno centrato l'obiettivo che avevo in mente. La misura dell'album è 25x25cm e contiene 20 pagine decorate.
When I focused the content that would be inserted in the album, I immediately thought of a vintage style not too dark, and these beautiful cards by Prima Marketing were exactly what I had in mind. The album measure 25x25cm and contains 20 decorated pages.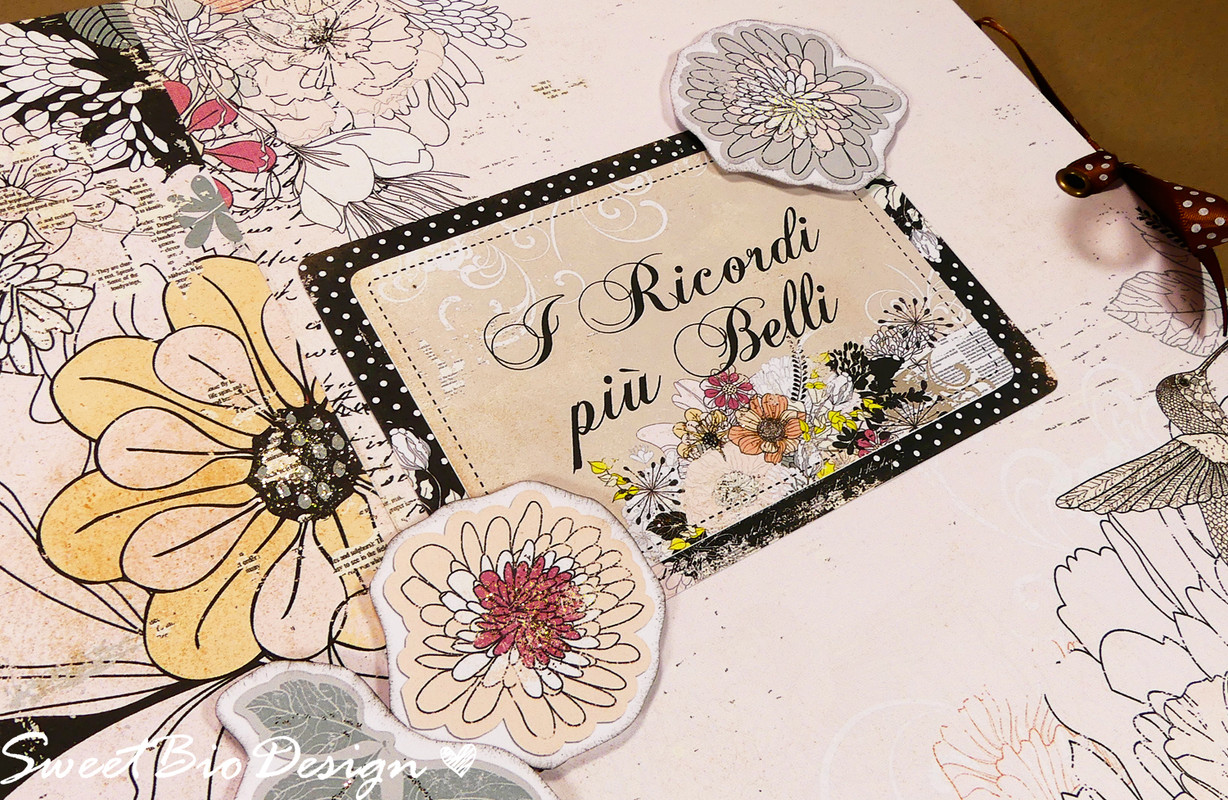 Il set di carte comprendeva anche degli elementi decorativi molto belli, a cui ho aggiunto dei glitter anticati, che hanno impreziosito il tutto. Per il titolo ho elaborato sulla base delle carte che ho passato in digitale, ho deciso per una frase simbolica "I Ricordi più Belli", che racchiude l'intento dell'album.
The set of cards contained some very beautiful decorative elements, to which I added the antiqued glitters, who embellished the whole. For the title, I elaborated on the basis of the cards that I've been converted in digital, I choosen a symbolic sentence "The Most Beautiful Memories", which embodies the album's intent.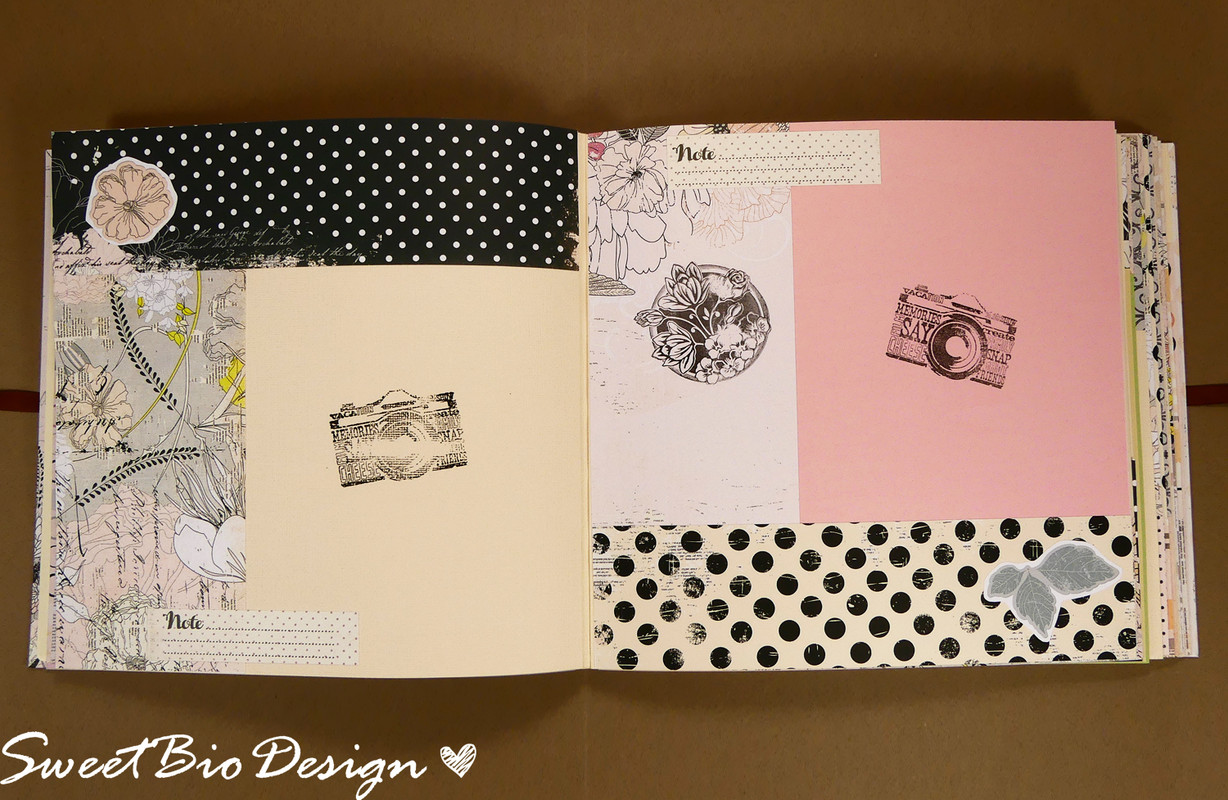 La rilegatura di tipo classico corrisponde a quella che ho spiegato nel video base che trovate QUA, naturalmente nel caso di quest'album ho aumentato le dimensioni in lunghezza.
Se vi va di sfogliare insieme a me l'album ecco il video dimostrativo:
The classical binding corresponds to that which I explained in basic video you can find HERE, of course in the case of this album, I increased the size in length.
If you like to browse the album with me here is the video demonstration:
La chiusura naturalmente avviene tramite un nastro in raso abbinato, fissato con due occhielli.
The closure is composed by a satin tape, fixed with two eyelets.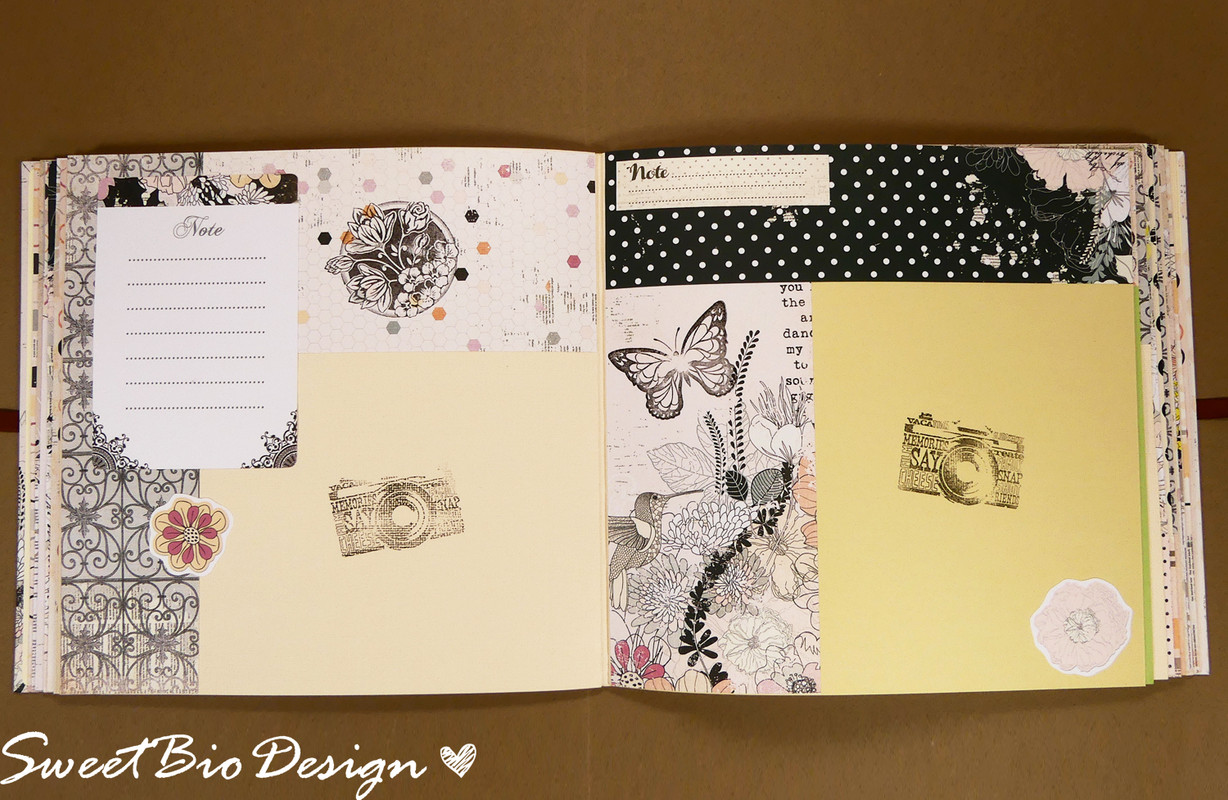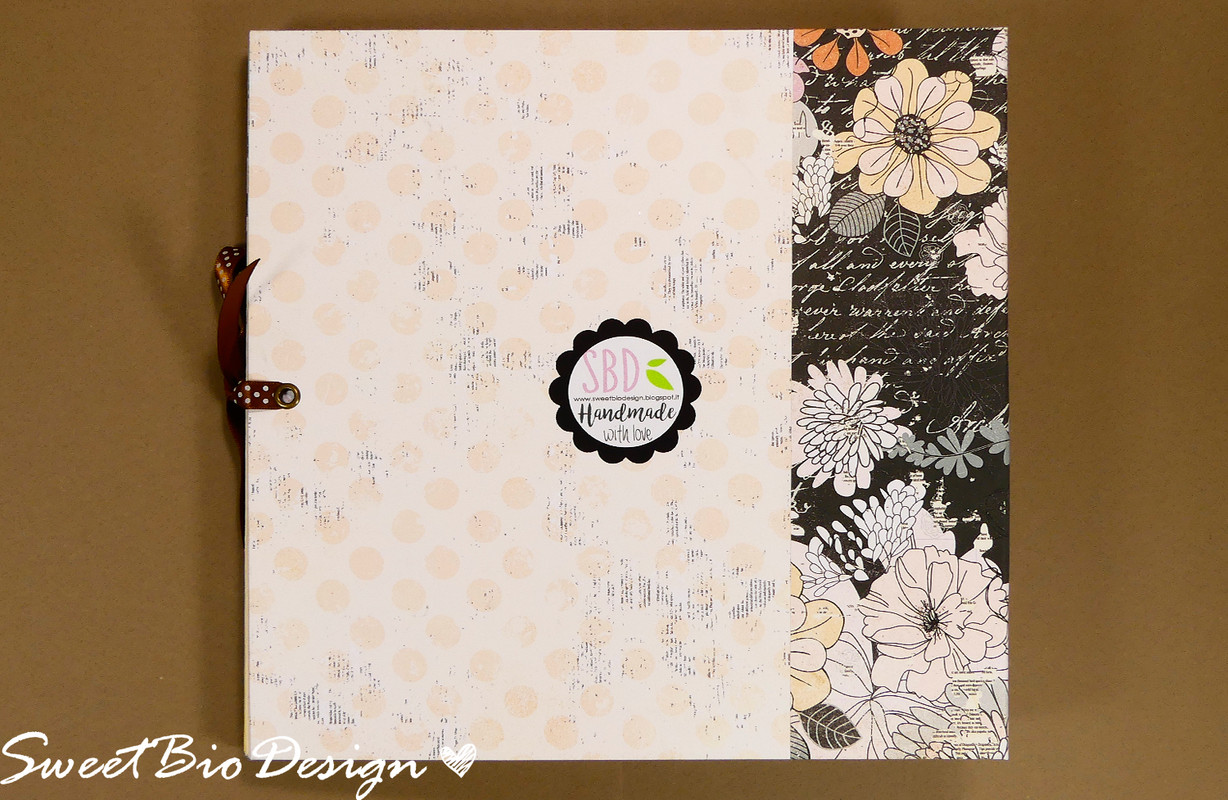 Spero vi sia piaciuto!
Alla prossima! ♥
Hope you liked it!