Ciao a tutti! Eccomi di nuovo a presentarvi una delle mie creazioni, questa volta si tratta di un album per una bimba 
tutto pepe, la piccola Zoe.
Hello everyone! I'm back to present you one of my creations, this time it's an album for a spicy little girl: Zoe.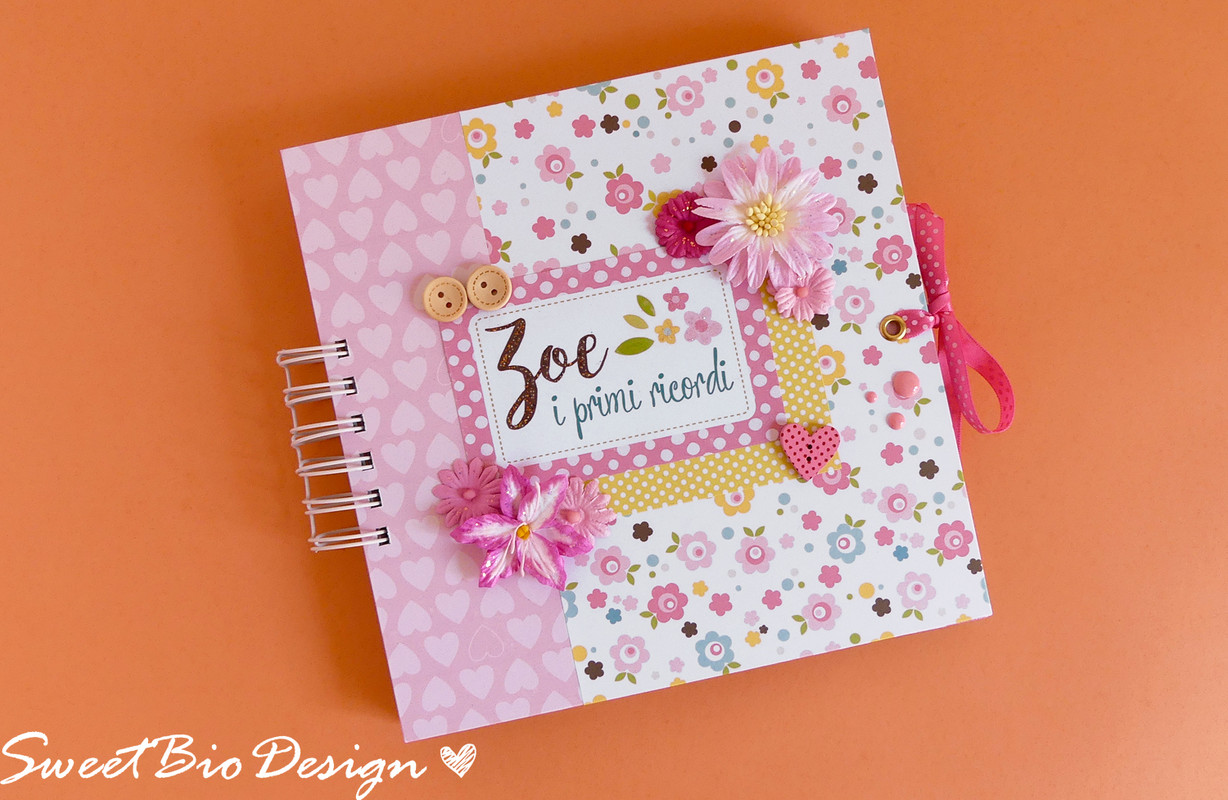 Questo album ha dimensioni 20x20cm e 12 pagine interne decorate. All'interno ho inserito anche tante pagine con inserti vari, tra cui la pagina con l'ecografia, l'albero genealogico, la scelta del nome, le foto a cascata ecc.
La richiesta prevedeva di avere un album con colore principale il rosa, quindi in questo caso ho dato sfogo alla fantasia con uno dei colori che amo.
This album is 20x20cm and had 12 decorated inside pages. Inside I also added many pages with various inserts, including the page with the ultrasound, the family tree, the choice of name, the waterfall photos, etc.
The request was to have an album with the main color pink, so in this case I gave rein to the imagination with one of the colors that I love.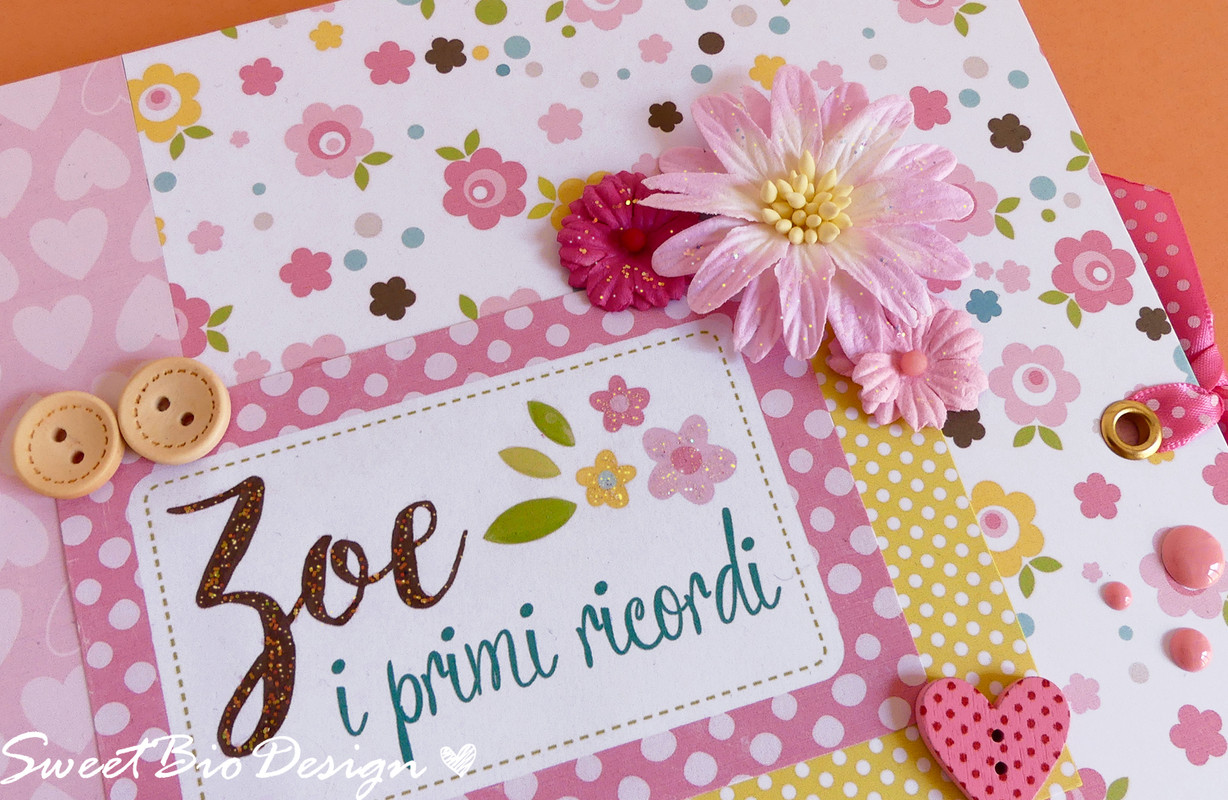 L'interno dell'album è una continua sorpresa per chi lo sfoglia, contiene tante sezioni e foto a sorpresa, ecco il video dimostrativo dove potete vedere insieme a me come è composto:
The album inside is a constant surprise, contains many sections and photos surprise, here is the demo video where you can see with me how is composed:
Ed ecco delle anteprime delle pagine interne, sempre curate e in tema. All'interno si possono inserire fino a 48 foto.
And here are some previews of the inside pages, always neat and on topic. Inside is possible to insert up to 48 photos.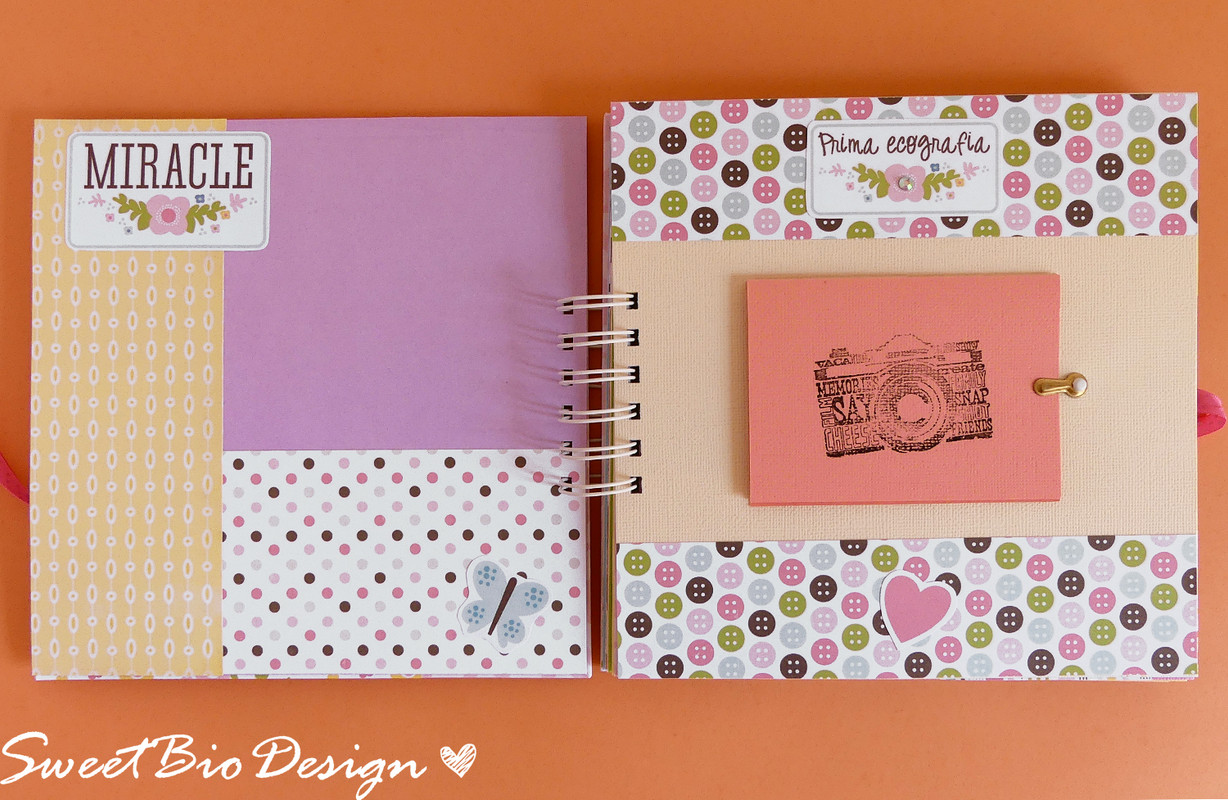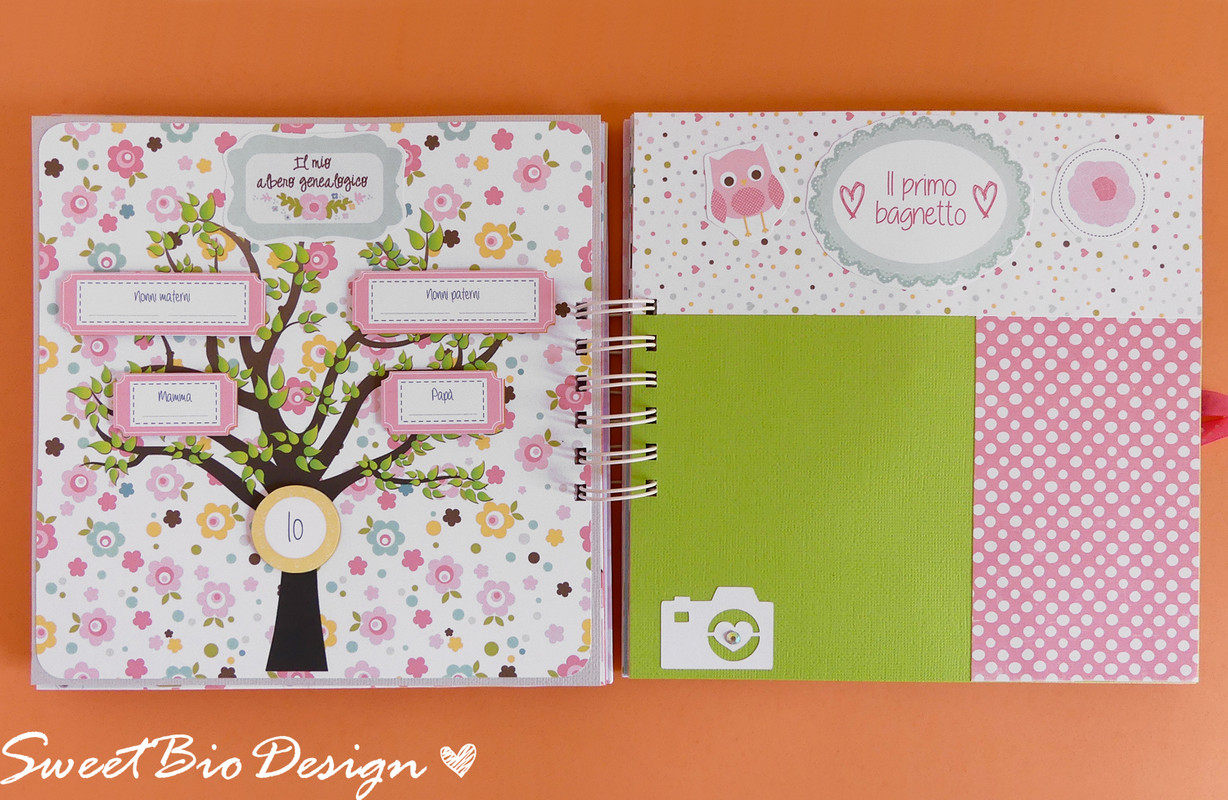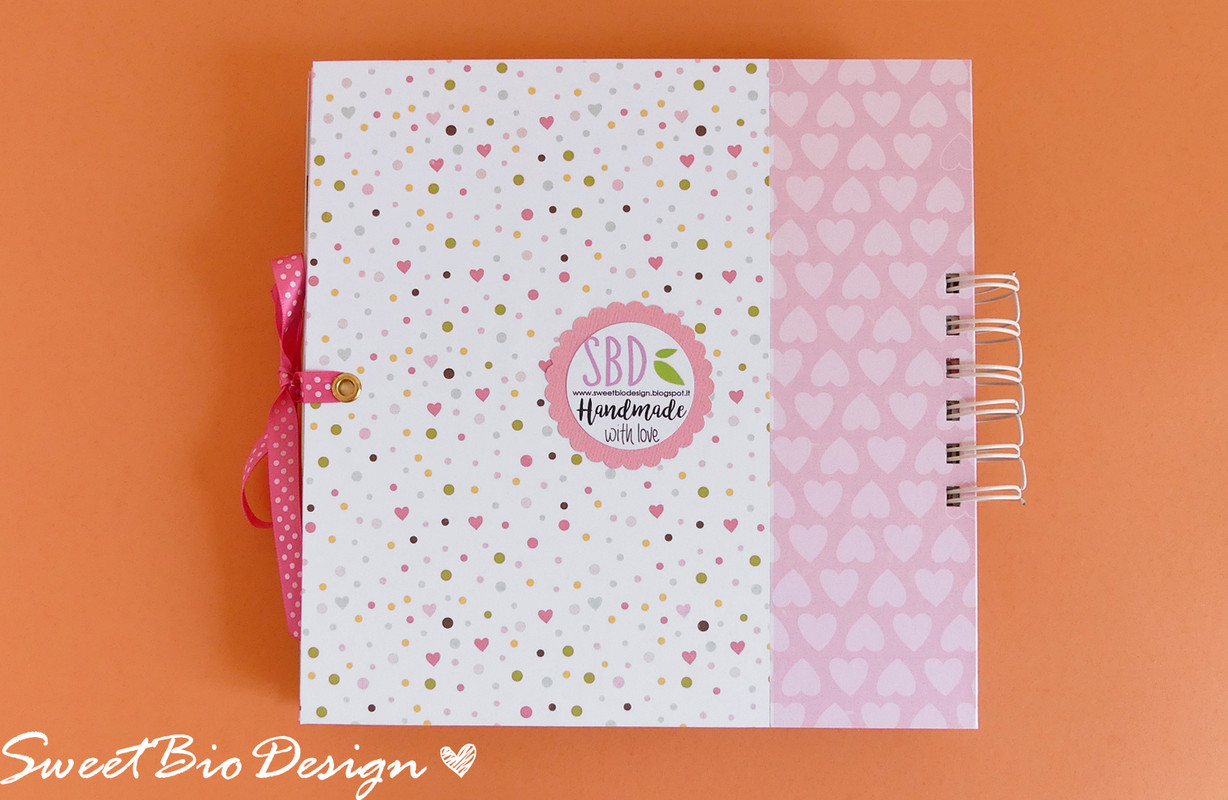 PER INFO CONTATTAMI: eleonora.galvagno@yahoo.it
Spero vi sia piaciuto! ♥
Hope you like it!