Ciao a tutti! Eccomi con il post riguardante la scatola porta album. Questa scatola vi sarà utile per contenere gli 
album fotografici da voi creati.
Hi everyone! Here I am with the post about the suitcase album holder box. This box will be useful to hold the photo albums that you create.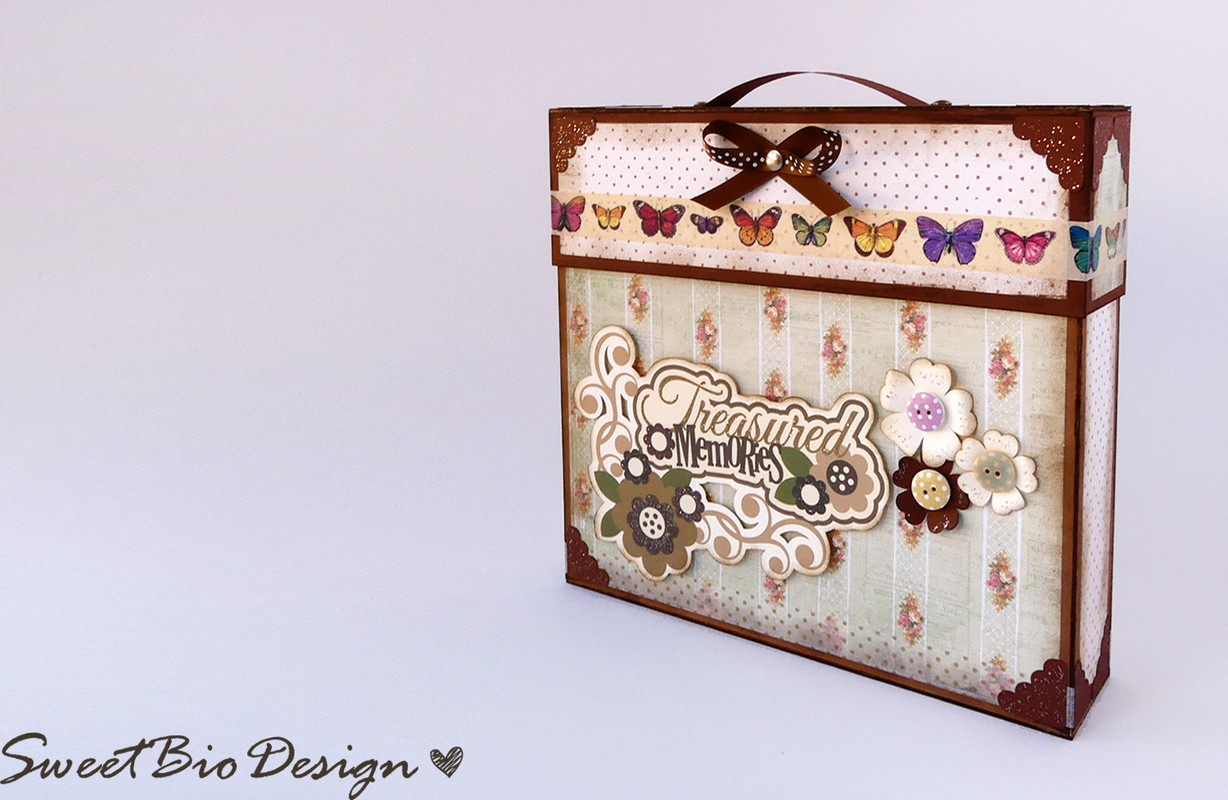 Per creare questa scatola ho usato come base un album appena creato, che verrà contenuto appunto dentro la scatola. 
To create this box I used an album just created as a base, it will be placed just inside the box.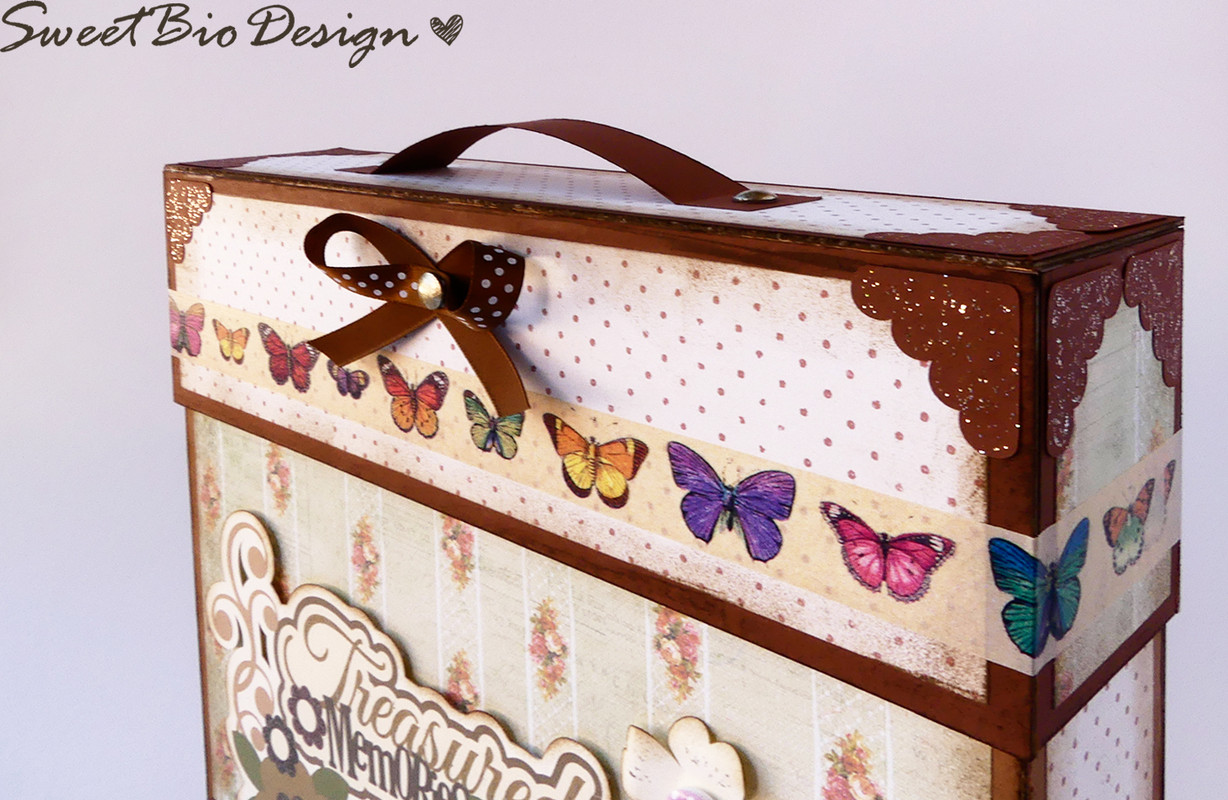 La realizzazione è questa, ecco il video tutorial dove vi mostro come realizzare la vostra scatola su misura, qualunque dimensione abbia il vostro album di partenza.
The realization is that one, here is the video tutorial where I show you how to realize your customized box, any size your starting album has.
Lo stile e le decorazioni che ho scelto sono vintage, in modo che ricordasse una vecchia valigia, quindi colori shabby e bordi invecchiati.
The style and decor that I've chosen are vintage, like an old suitcase, so colors are shabby and has aged edges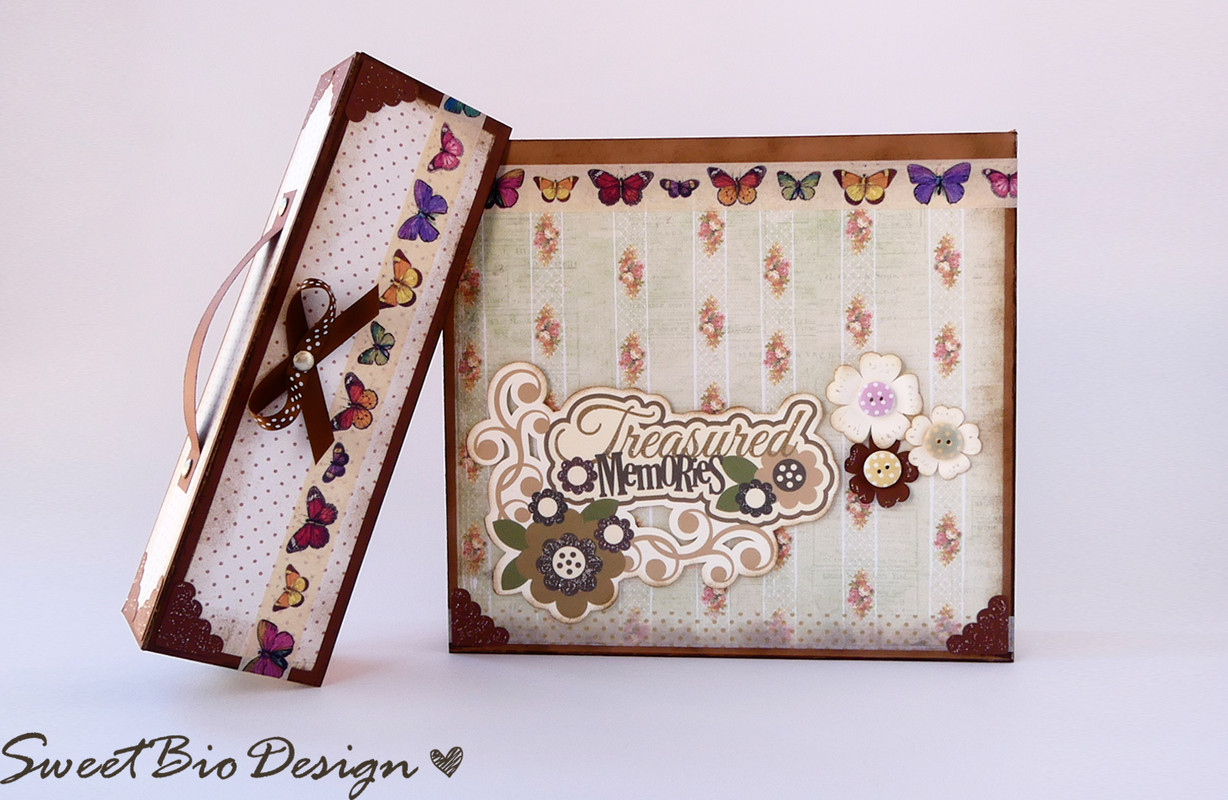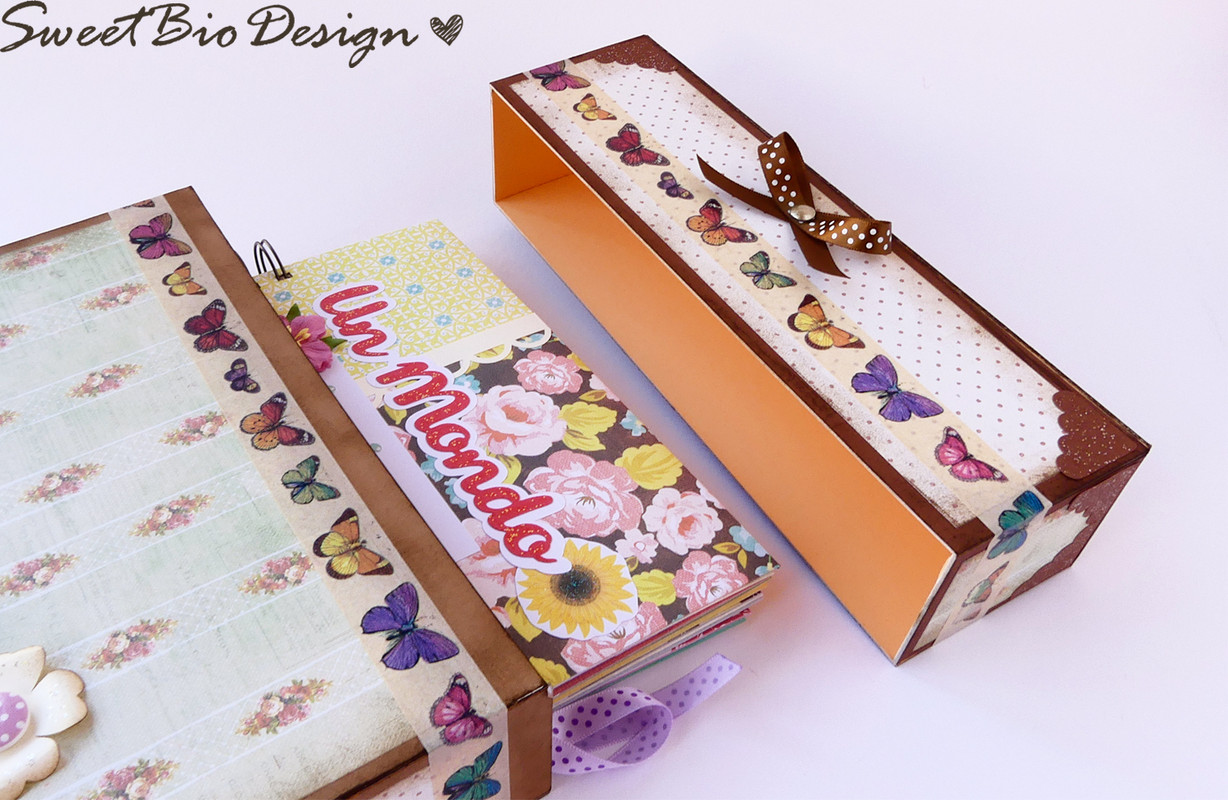 La scatola valigia e il suo prezioso contenuto sono ora dalla loro destinataria.
Spero che questo progetto vi sia stato utile!
Suitcase box and its precious contents are now by their owner.
I hope that this project has been helpful!
See you next! ♥