Ciao a tutti! Oggi condivido con voi un album creato recentemente per un bimbo, nel quale dovevano essere 
rappresentate anche le passioni dei genitori: la Vespa e il Cucito.
Hello everyone! Today I share with you an album created recently for a child, which had to be also represented the parents' passions: Vespa and Sewing.
Le dimensioni dell'album sono 20x20cm e le pagine interne sono 12. All'interno ci sono varie pagine tematiche e in più inserti e foto a sorpresa.
The album size is 20x20cm and inside pages are 12. Inside there are several thematic pages and  more inserts and photos surprise

.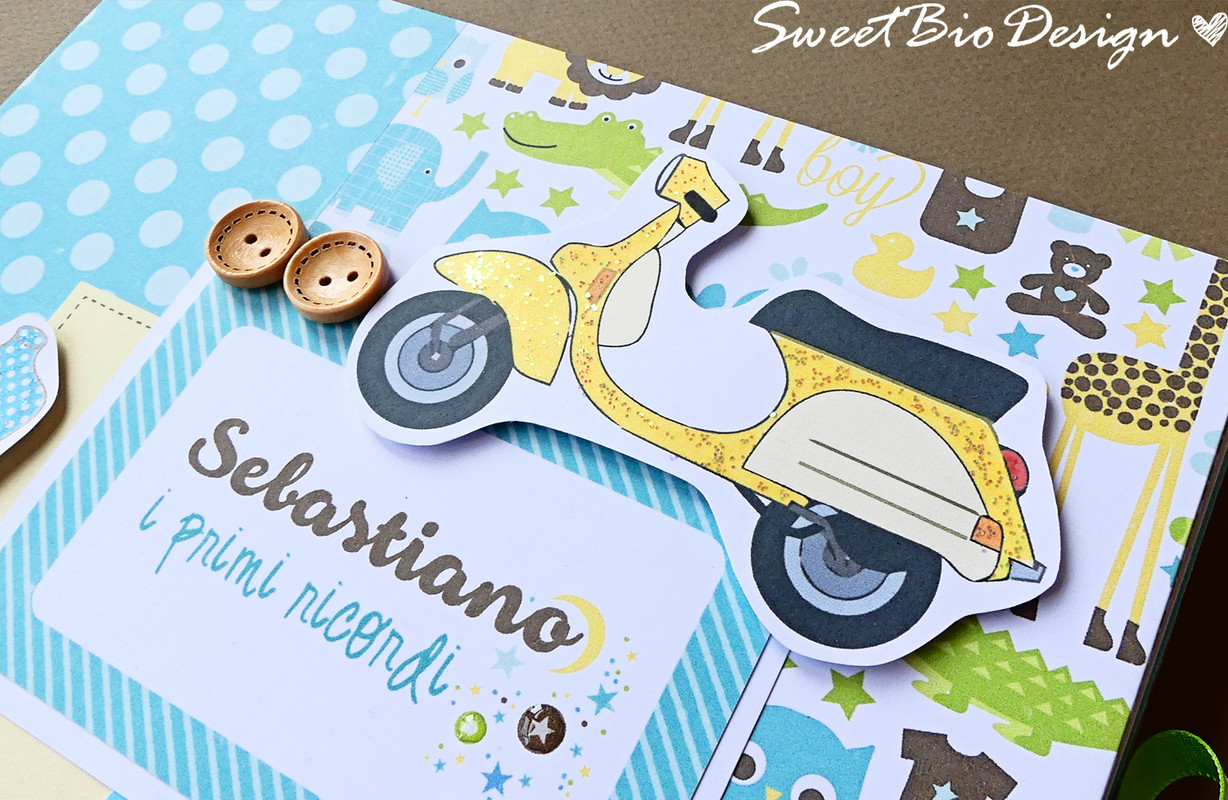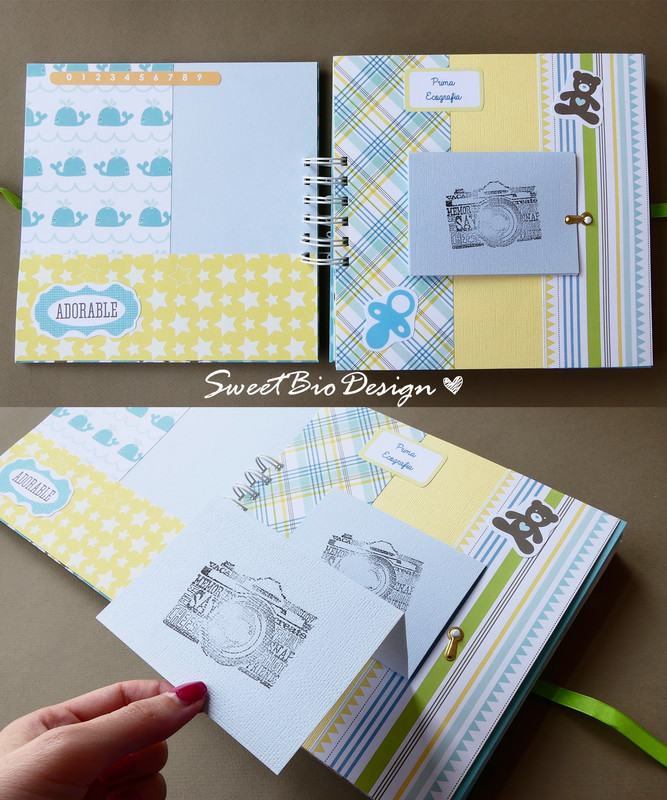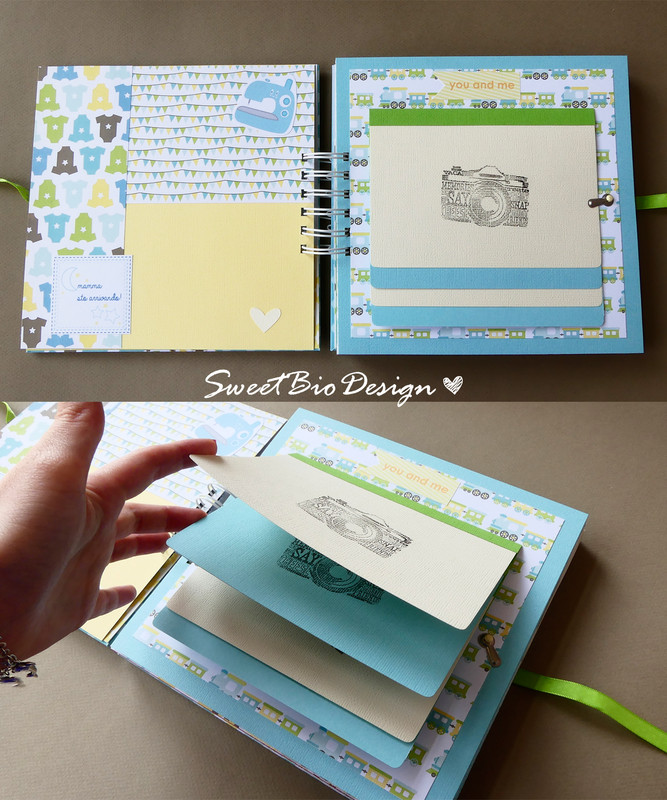 Per vedere l'album interamente sfogliato ecco il video dimostrativo:
To see the album entirely peeled here is the video demonstration: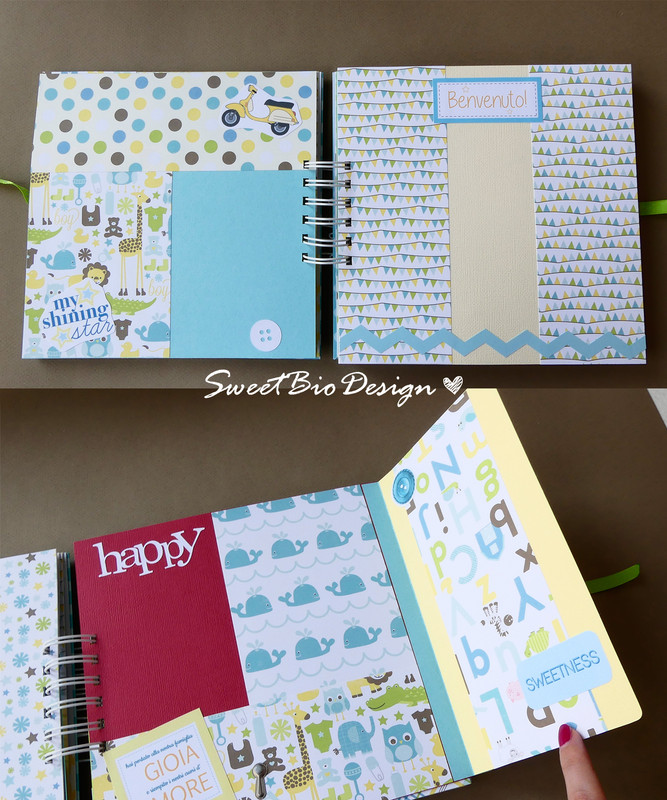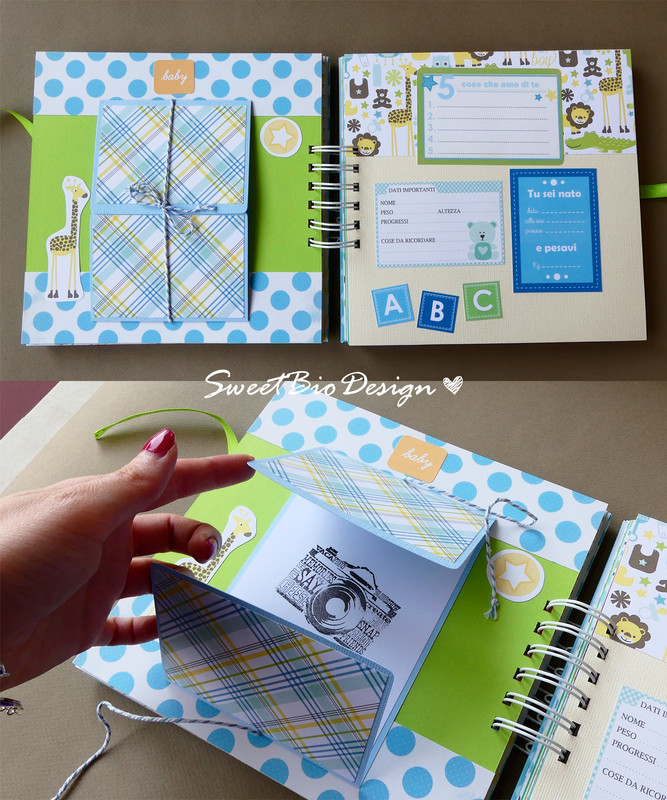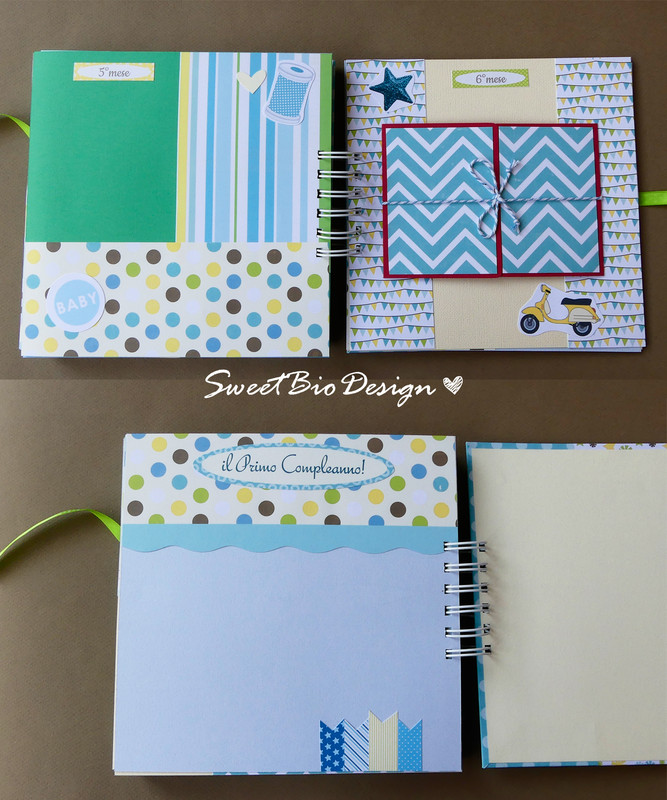 Hope you liked it!
PER INFO: eleonora.galvagno@yahoo.it