Ciao a tutti! Anche oggi condivido con voi qualcosa di molto carino, un portafoto spiritoso e colorato creato e 
decorato con il Frame kit di Doh Vinci Hasbro.
Hello everyone! Even today I share with you something very cute, a witty and colorful frame decorated with the Frame kit by Doh Vinci Hasbro.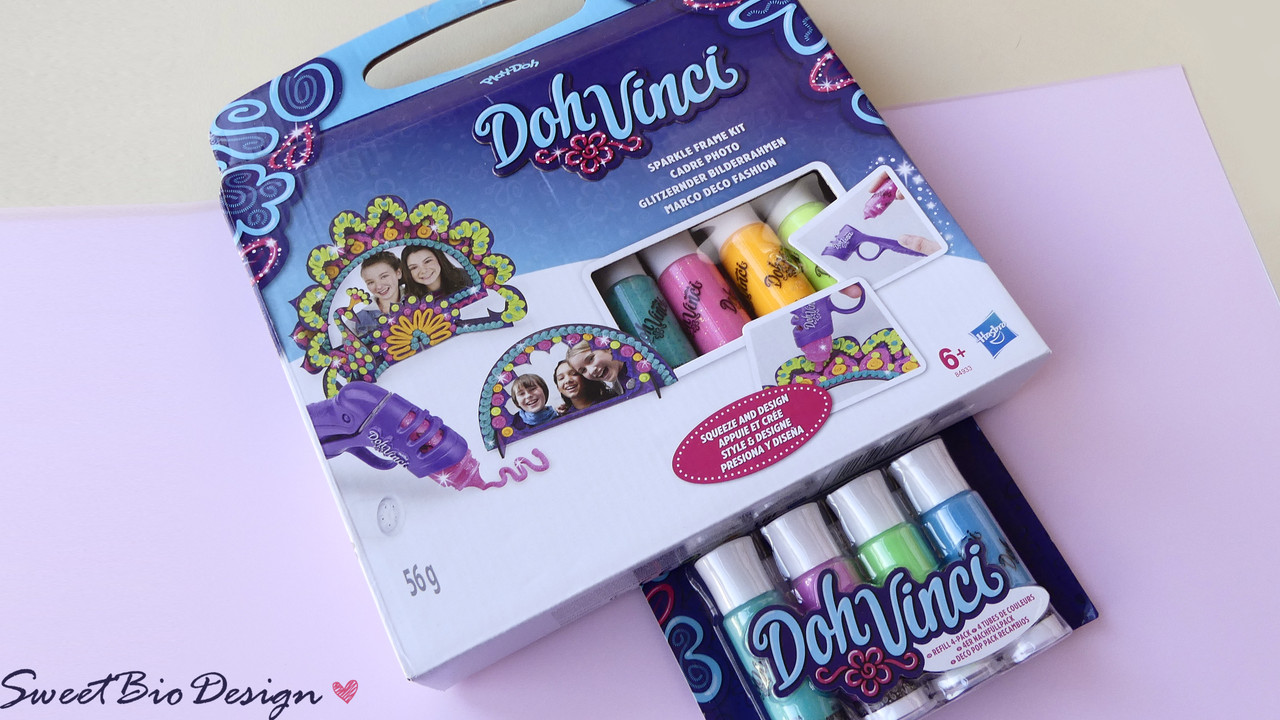 La particolarità di questo kit è la possibilità di montare con le proprie mani un vero porta foto tridimensionale, con il divertimento poi di decorarlo con l'estrusore e le paste colorate.
The special feature of this kit is to mount with our hands a true dimensional picture frame, and then decorate it with the extruder and colored pastes.
Il montaggio è molto semplice e intuitivo, basta staccare tutti i pezzi e montare il porta foto. Poi viene la parte divertente: decorazione a volontà.
Installation is very simple and intuitive, just pull all the pieces and assemble the photo frame. Then comes the fun part: decorating at will.
Potete applicare la fotografia prima o dopo la decorazione, io l'ho inserita una volta che la decorazione si è leggermente asciugata, ho scelto una vecchia foto mia e di mia sorella, che ho trovato adatta.
You can apply the picture before or after the decoration, I have inserted it once the decoration is slightly dried, I chose an old photo of me and my sister, that I found suitable.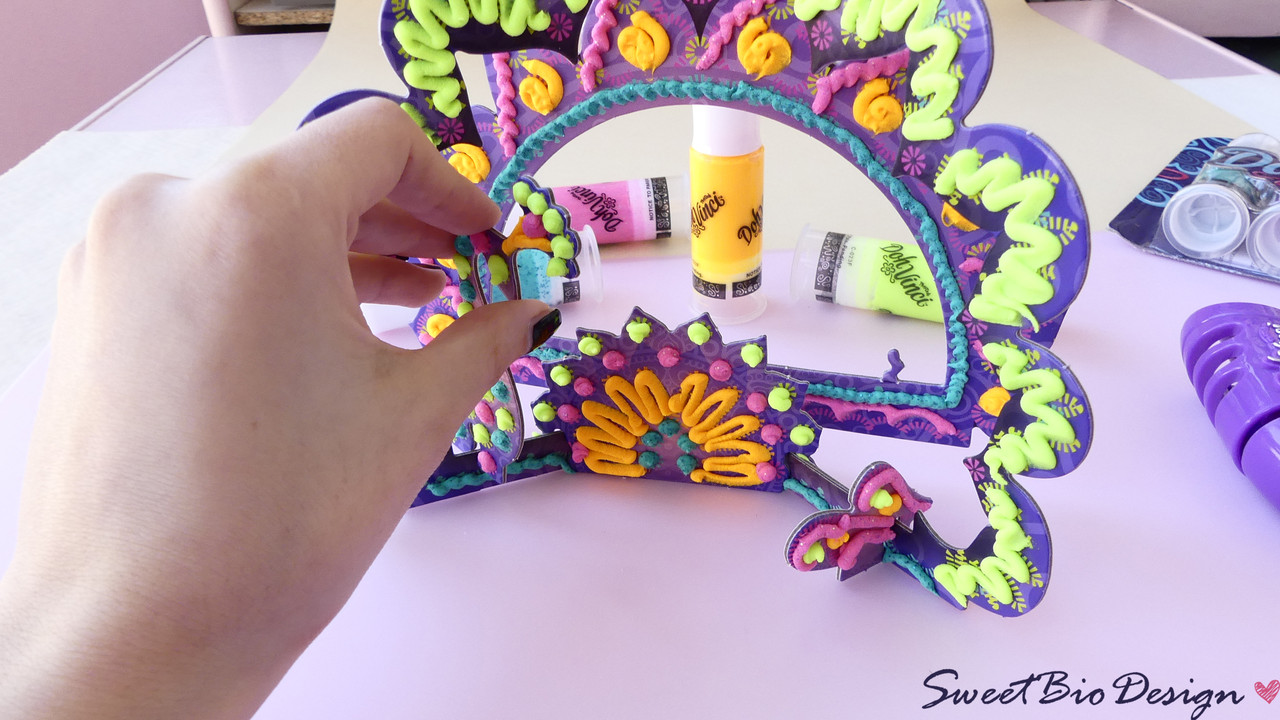 Un'altra cosa molto interessante è che anche con le parti rimanenti, volendo si può ricavare un nuovo piccolo porta foto.

Another very interesting thing is that even with the remaining parts, if you want you can get a new small photo frame

.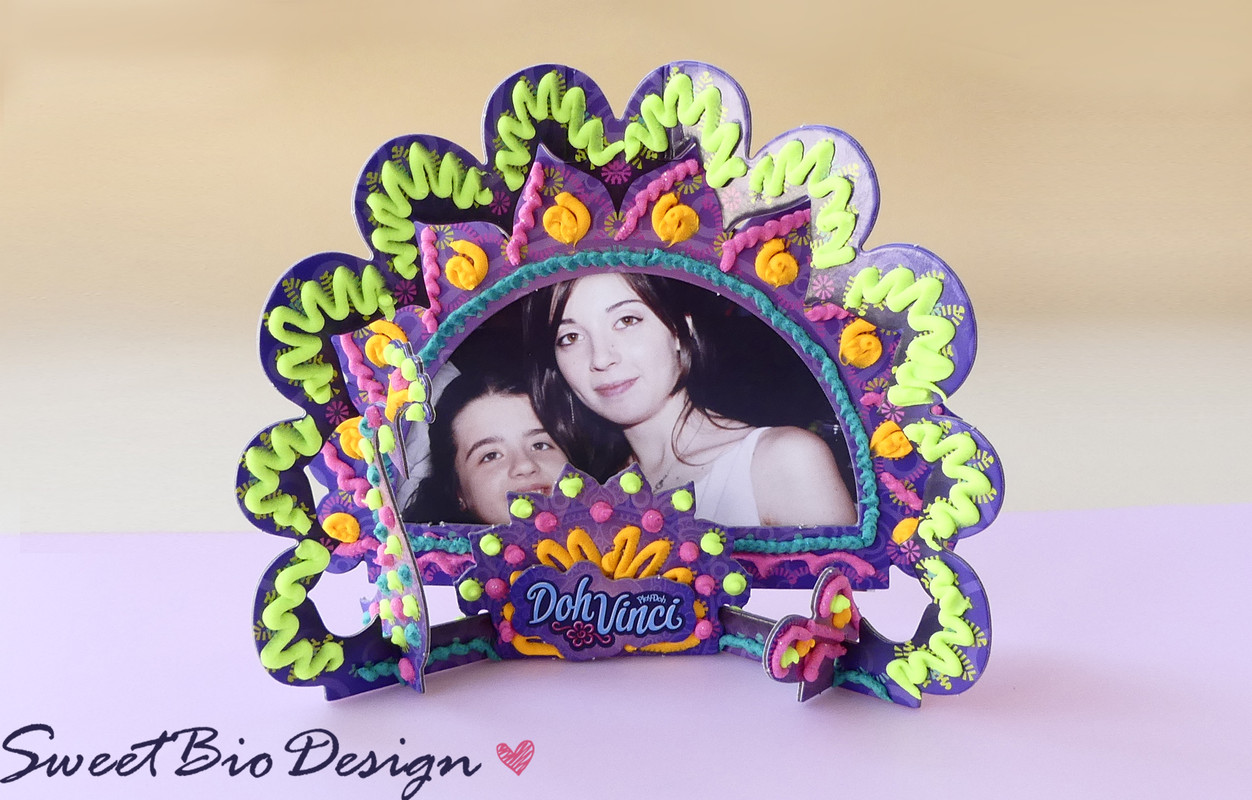 Questo è stato il risultato del mio pomeriggio,
spero sia piaciuto anche a voi.
Alla prossima,
This was the result of my afternoon,
I hope you like it too.
See you next time,
enjoy ♥