Ciao a tutti! Di recente ho realizzato un album di foto per una bimba di nome Elena, in stile classico, con copertina 
sobria e colori tenui.
Hello everyone! I recently made a photo album for the lil Elena, in classic style, with simple cover and soft colors.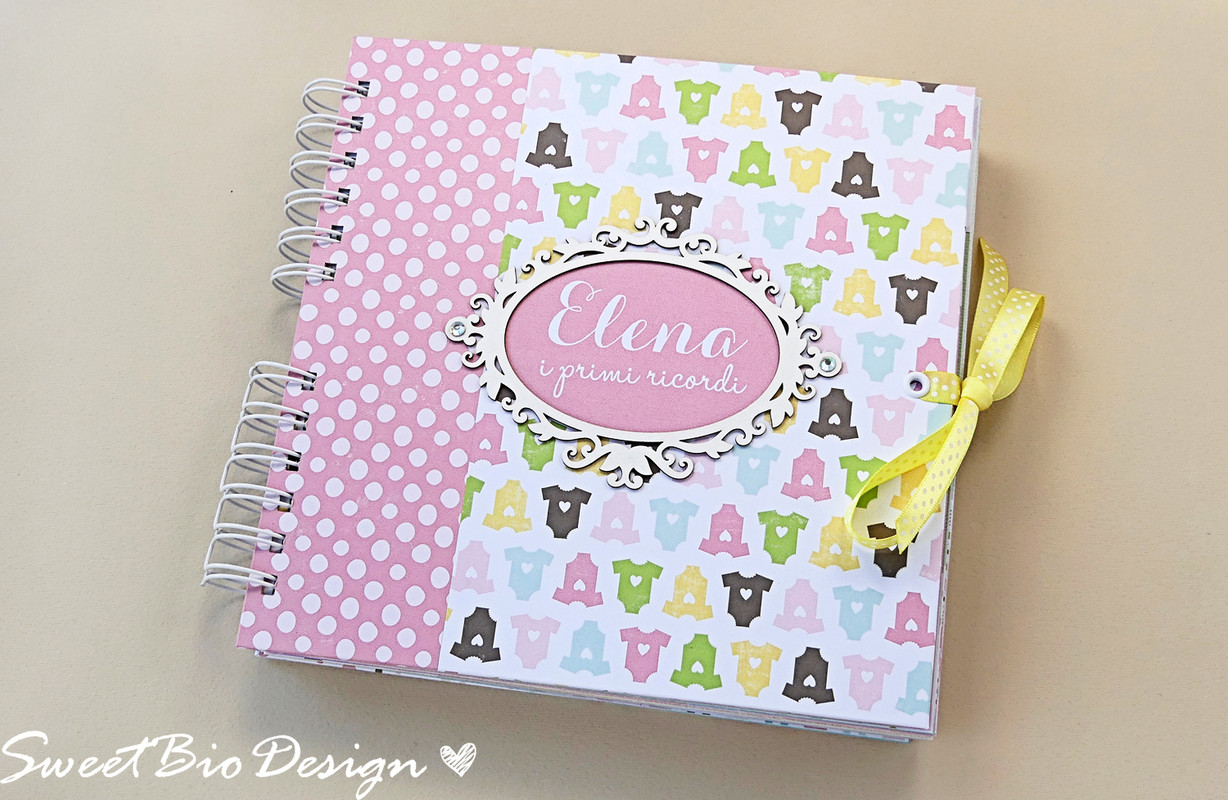 Questo album ha una dimensione di 20x20cm e contiene 20 pagine decorate con anche inserti a sorpresa.
This album has a size of 20x20cm and contains 20 pages decorated with even surprise inserts.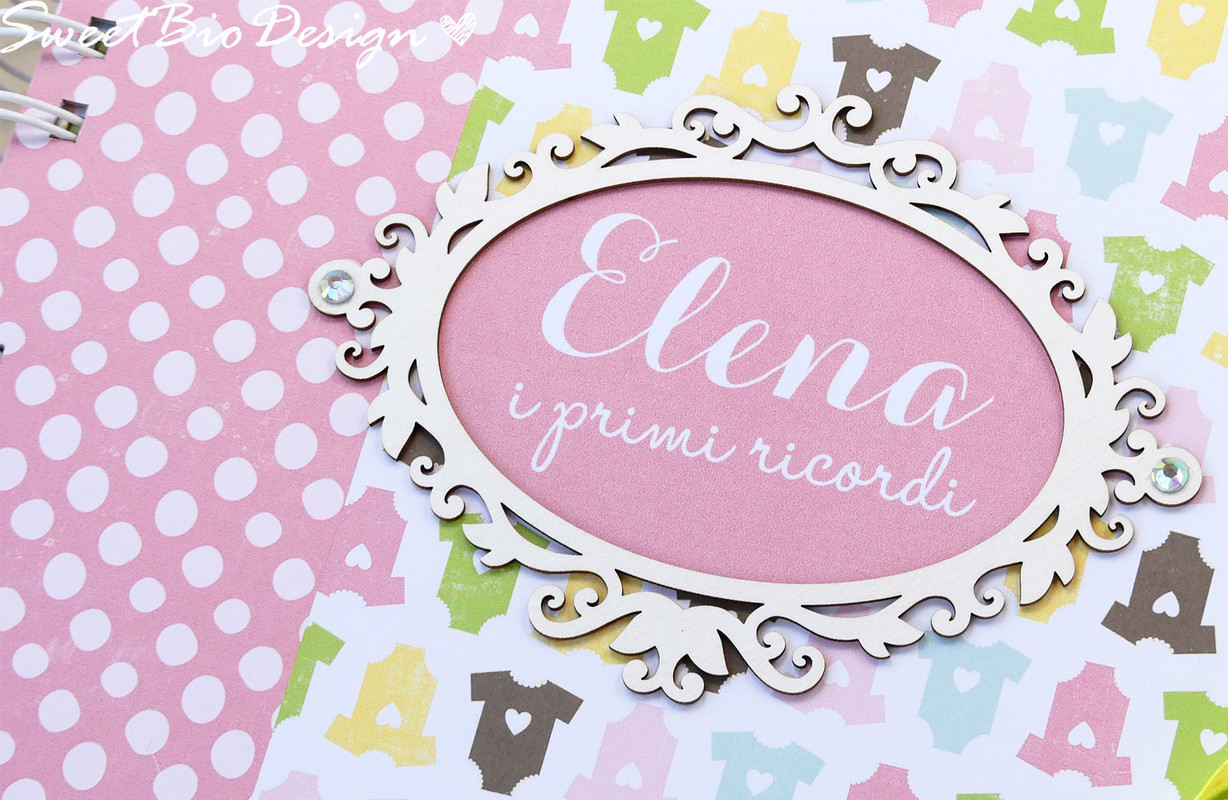 All'interno si parte dalla gravidanza, la nascita al compimento del primo anno di vita della piccola Elena, passando per varie tappe come il primo dentino, l'albero genealogico ecc.
Per vedere ogni pagina e sorpresa contenuta in questo album, ecco il video dimostrativo.
The inside starts from the pregnancy, the birth to the first year, through various stages like the first tooth, the family tree etc.
To see each page and surprises contained in this album, here is the video demonstration.
La richiesta per la copertina era che fosse priva di decorazioni floreali, per questo la scelta è stata una cornice in cartone pressato con taglio laser, molto elegante e principesca.
The request for the cover was without floral decorations, so the choice was a frame of chipboard  laser cutting, very elegant and princely.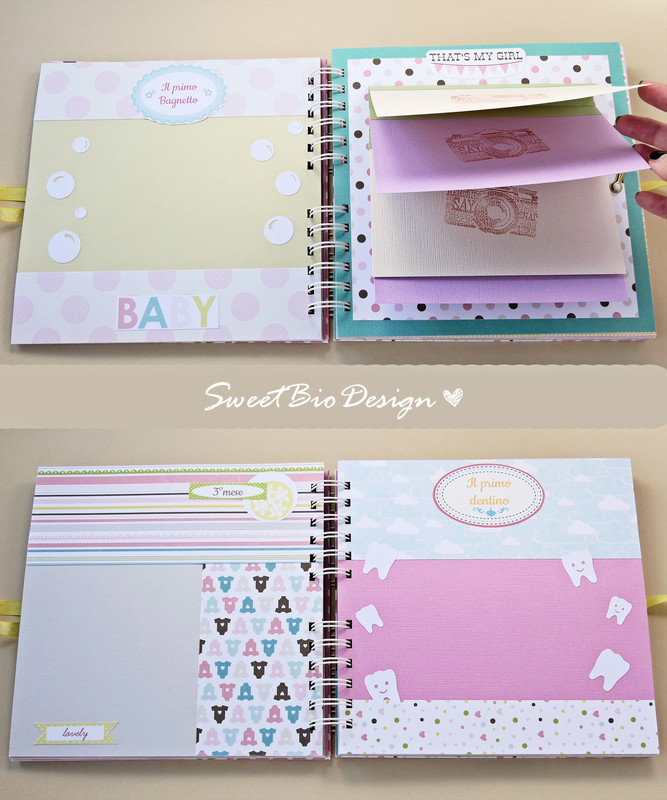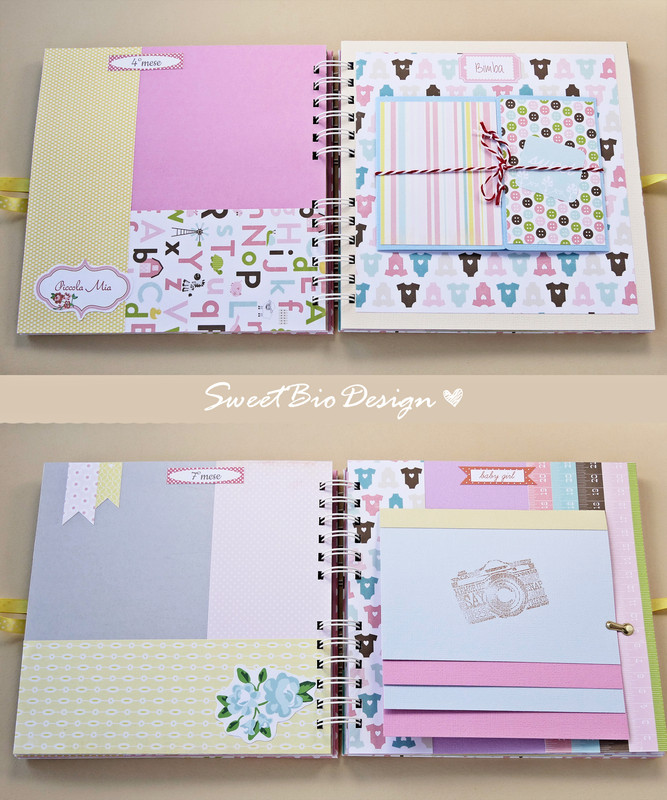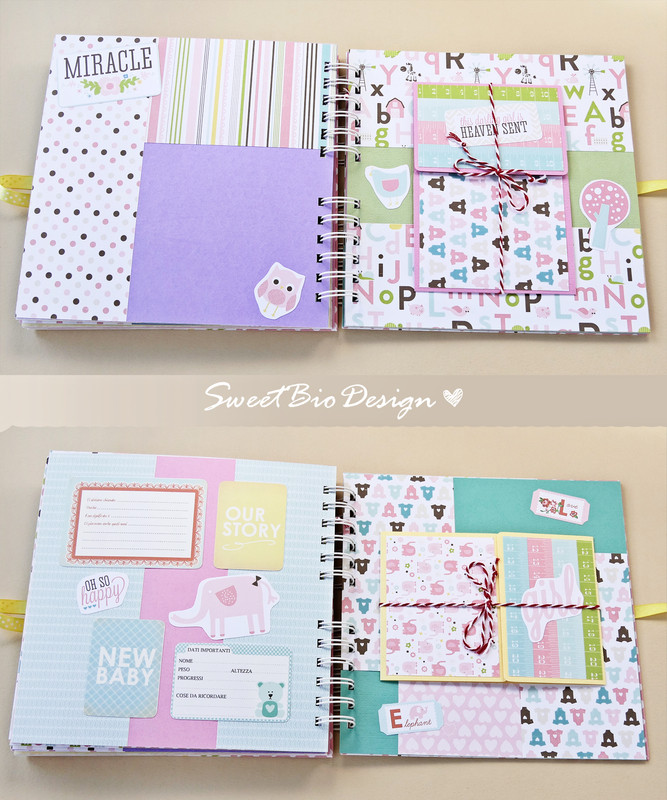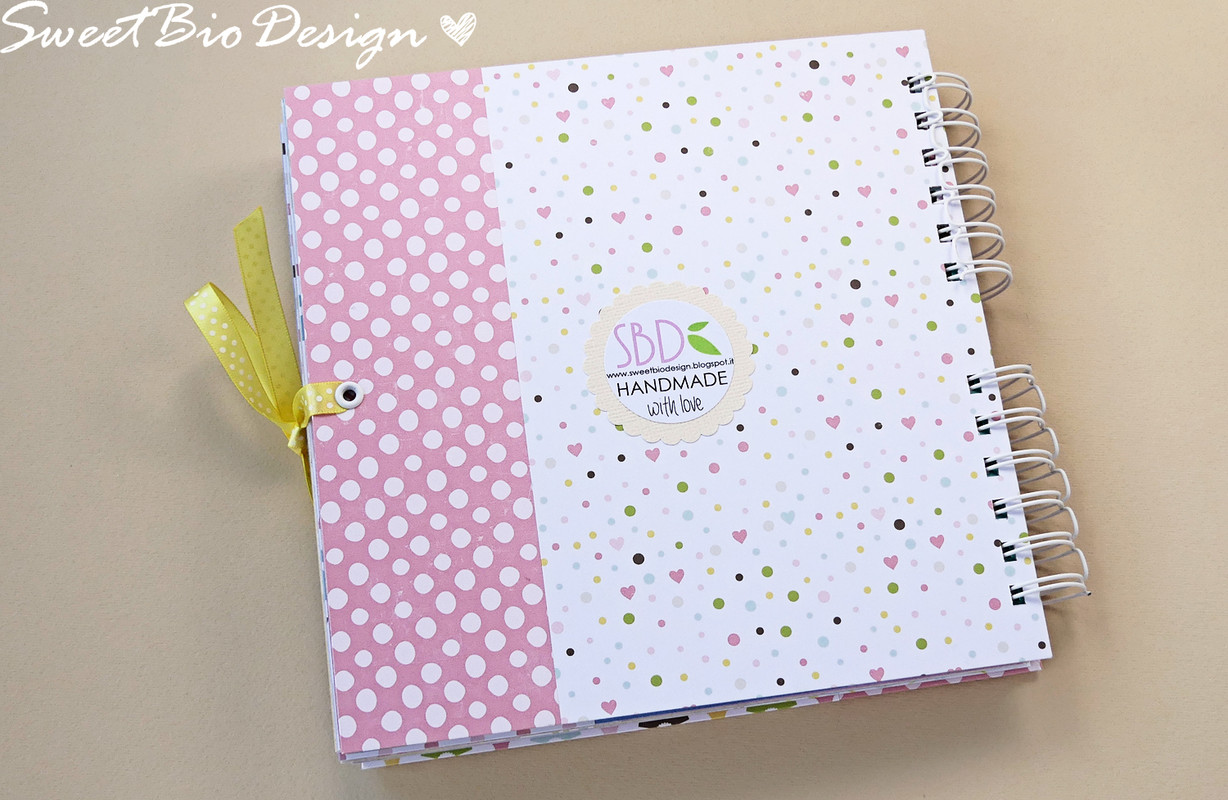 Hope you like it,
see you next time!
PER INFO eleonora.galvagno@yahoo.it