Ciao a tutti! oggi vorrei suggerirvi un'ottima idea regalo per questo natale, che sarà gradita al 100% da noi femminucce: una jewel candle! Si tratta di candele profumatissime, di ottima qualità, che all'interno contengono un gioiello a scelta tra anello, orecchini e pendente.
Inoltre sul sito www.jewelcandle.it potrete utilizzare il mio codice sconto: eleonora1 per acquistare entro il 20 dicembre 2015, la vostra candela con uno sconto del 20%.
Hello everyone! Today I 'd like to suggest you a great gift idea for this Christmas: a jewel candle! It's a scented candle of excellent quality, which contain inside a jewel, choice between ring, earrings and pendant.
Also on site www.jewelcandle.it you can use my discount code: eleonora1 to buy before December 20th 2015, your candle with a discount of 20%.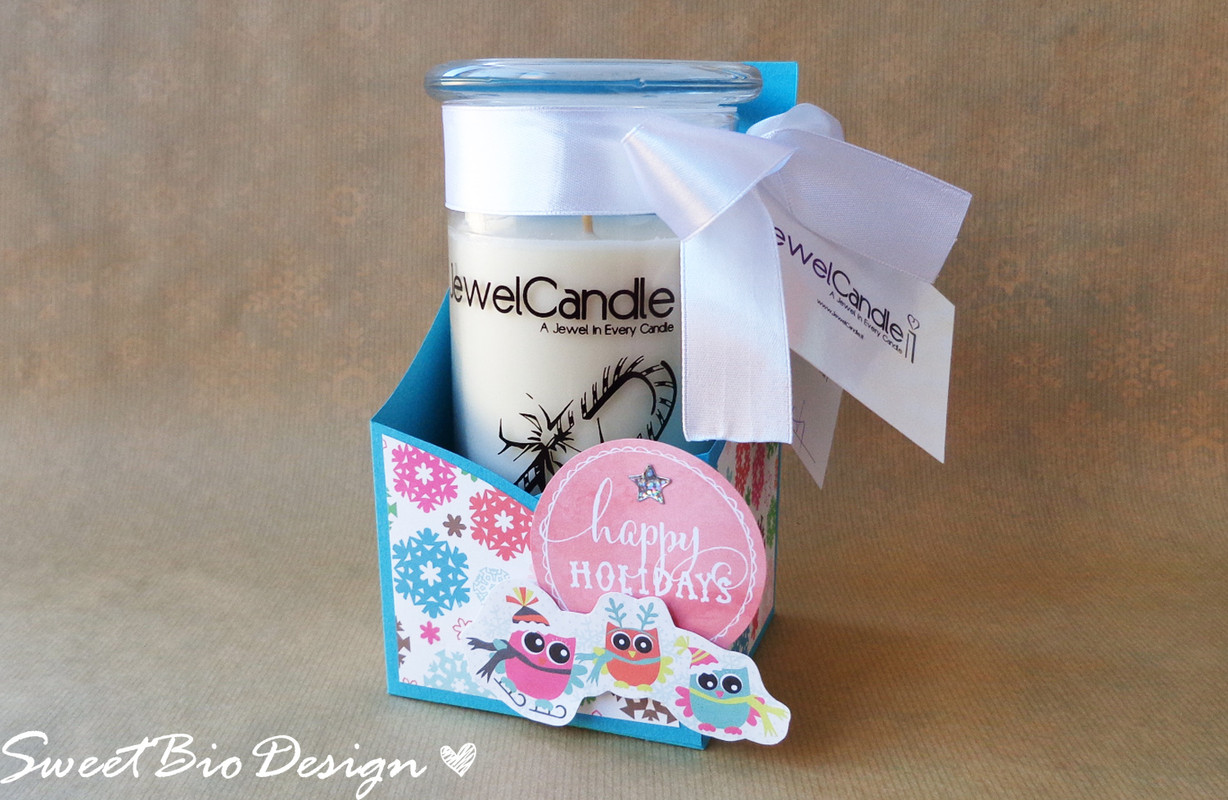 Per personalizzare ancora di più questo regalo, ho pensato di proporvi un tutorial su una scatola porta candela, il cui schema e template si può scaricare qua sotto, cliccando sul tasto download.
To customize even more this gift, I propose you a tutorial on a candle box that you can download below by clicking on the download button.
Quello che otterrete quindi, è questo grazioso packaging:
What you'll get then, it's this pretty packaging:
Se siete curiose di scoprire come mi sono trovata e come ho estratto il mio gioiello dalla candela, ecco il video tutorial!
If you are curious to discover how I  pulled out my jewel from the candle, here is the video tutorial!
La candela mi ha davvero stupito: il profumo è intenso ma delicato, ha presto invaso tutta la casa, rendendo l'atmosfera di Natale ancora più viva!
I was really amazed by the candle: the smell is intense but delicate, soon invaded the whole house, making the atmosphere of Christmas even more alive!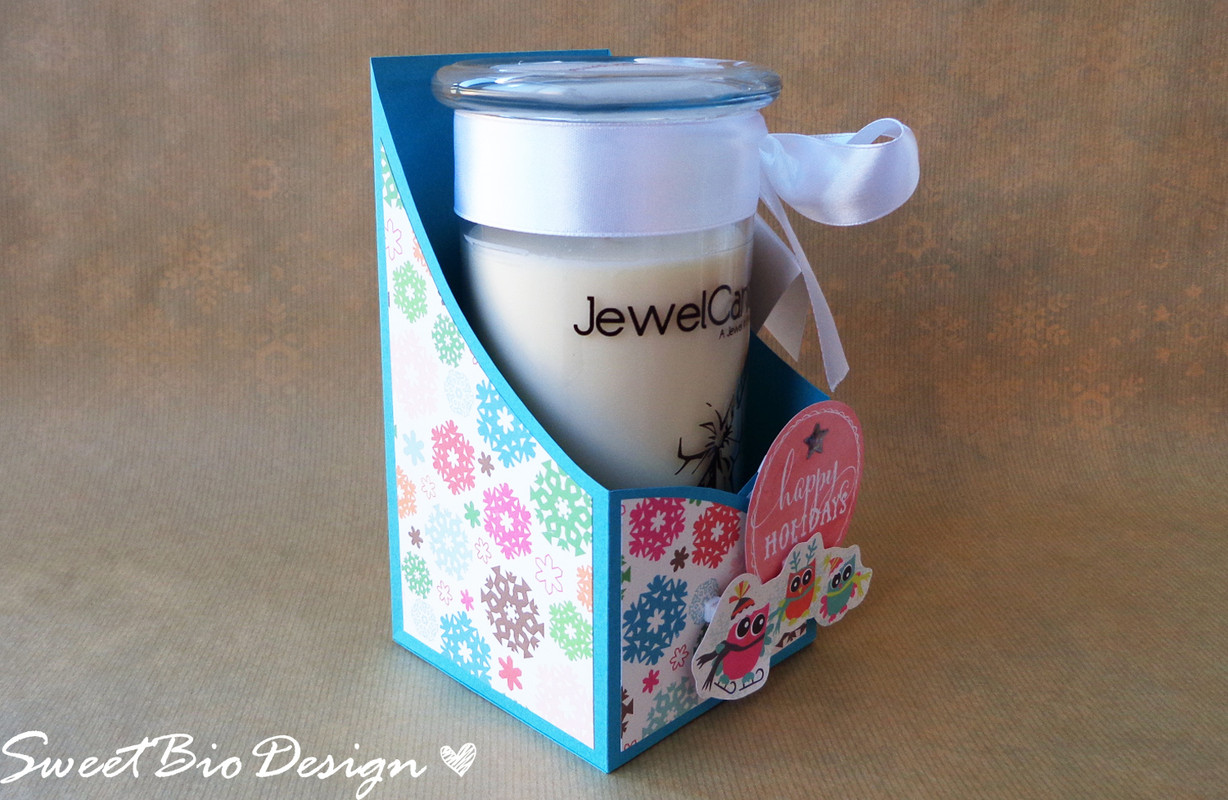 All'interno della mia jewel candle ho trovato un bellissimo anello. Non è stato facile perchè anche se si trova davvero vicino alla parte superiore della candela, quest'ultima si consuma molto lentamente, quindi garantisce tanti giorni di piacevole profumo!

Within my jewelcandle I found a beautiful ring. It was not easy because even if it is located really close to the top of the candle, it burns very slowly, therefore it guarantees many days of pleasant smell

!
Spero di esservi stata utile per i vostri regali di natale!
Alla prossima!
I hope to have been useful for your Christmas gifts!
See you next time!