Ciao a tutti! Anche oggi vi parlo di un progetto già da tempo online nel mio canale youtube, ma che ci tenevo a spiegare anche qua.
Si tratta di fabbricare con pochi ed economici ingredienti la gomma rubaforma che permette di creare lo stampo delle forme che preferiamo.
Hello everyone! Even today I talk about a project already online in my youtube channel, but that I wanted to explain here. It is a project on how to create silicone moulds with a few and economic ingredients that allows you to create the shapes that you prefer.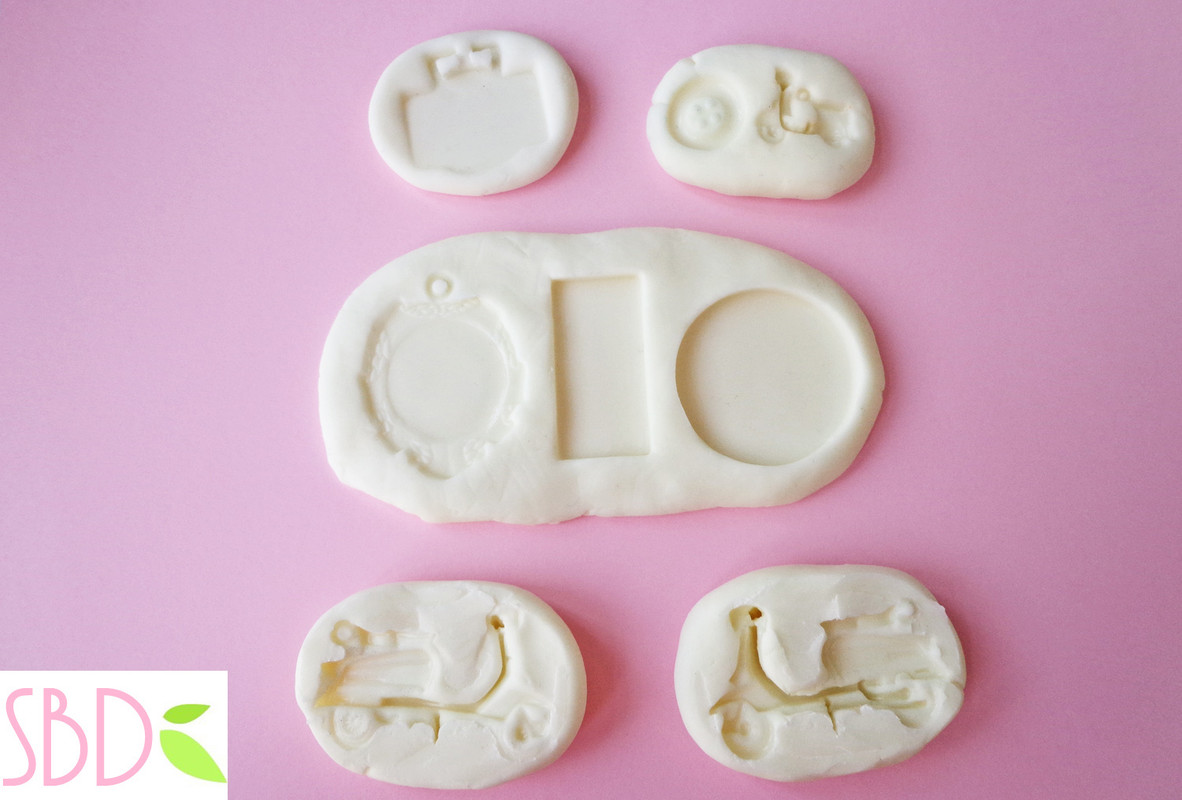 Io ho realizzato con questa pasta davvero tantissime forme, che ora utilizzo con grande soddisfazione, principalmente nelle creazioni in pasta polimerica.
With this mixture I have made many forms, which now I use with great satisfaction, mainly in polymer clay creations.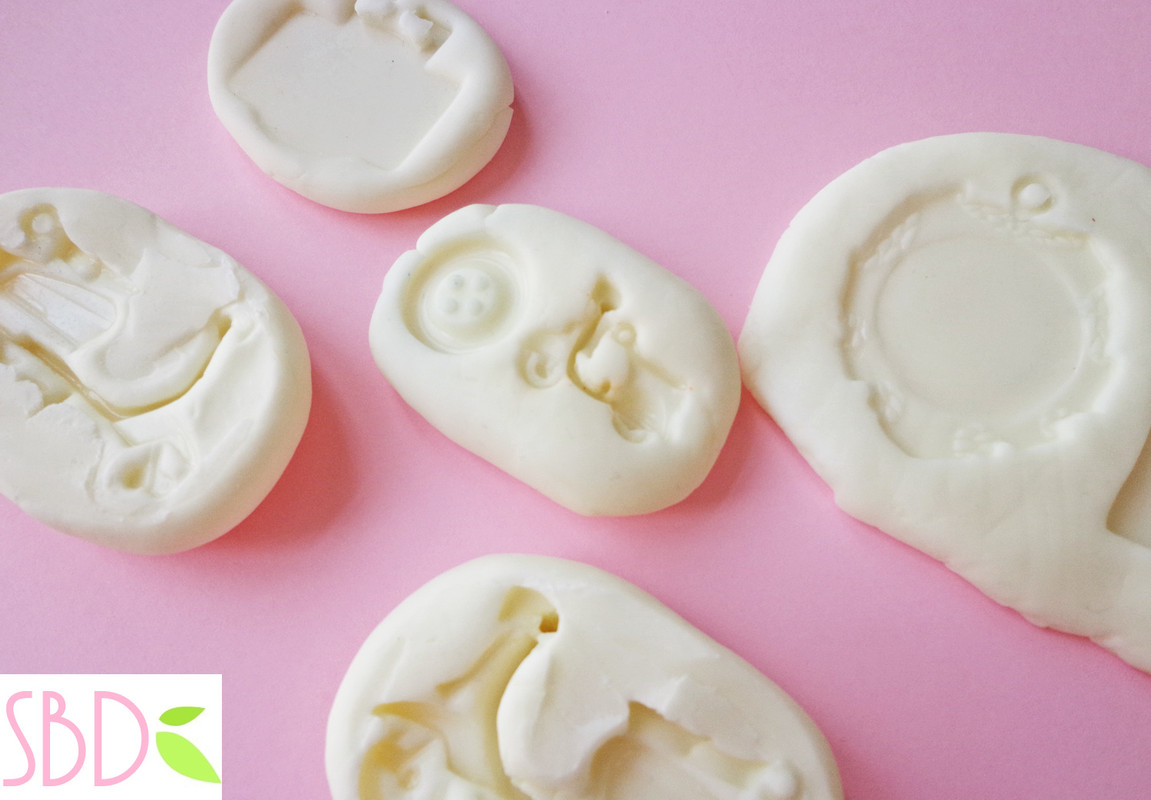 Per creare questo impasto miracoloso vi occorreranno:
– Una parte di Maizena o Amido di mais
– Una parte di Silicone trasparente (quello che viene venduto con la pistola)
Il loro rapporto è 1:1 quindi per fare il composto vi occorrono 50% di maizena e 50% di silicone.
Il costo di questi due ingredienti è intorno ai 5 euro (io ho pagato 1,50€ la maizena e 3€ il silicone), e con questo impasto potrete creare tantissimi stampi.
Ecco il video tutorial dove potrete osservare il procedimento e vedere i risultati.

To create this miraculous mixture you will require:
– A part of cornstarch or maize dough
– A part of Silicone transparent (that is sold with the gun)
Their ratio is 1: 1 so you need to make the mixture with 50% of cornstarch and 50% of silicon.
The cost of these two ingredients is around 5$ (I paid €1.50 the cornstarch and 3€ the silicone), and this mixture can create many molds.

Here is the video tutorial where you can watch the process and see the results.
I dettagli delle creazioni realizzate con gli stampi in silicone fai da te è sorprendente, se la superficie da duplicare è liscia e lucida, lo stampo manterrà queste caratteristiche, vice versa se sarà opaca.
Una cosa davvero interessante è il vario utilizzo di questi stampi, potrete infatti usarli per:
– pasta di zucchero (a patto che non si ingerisca la creazione)
The details of the creations made with diy silicone molds is surprising, if the surface you want to duplicate is smooth and shiny, the mold will maintain its character, vice versa if it's opaque.
Something really interesting are the many uses of thease molds, in fact you can use them to:
– Polymer clay
– Casting plaster
– Sugar paste (for not edible creation)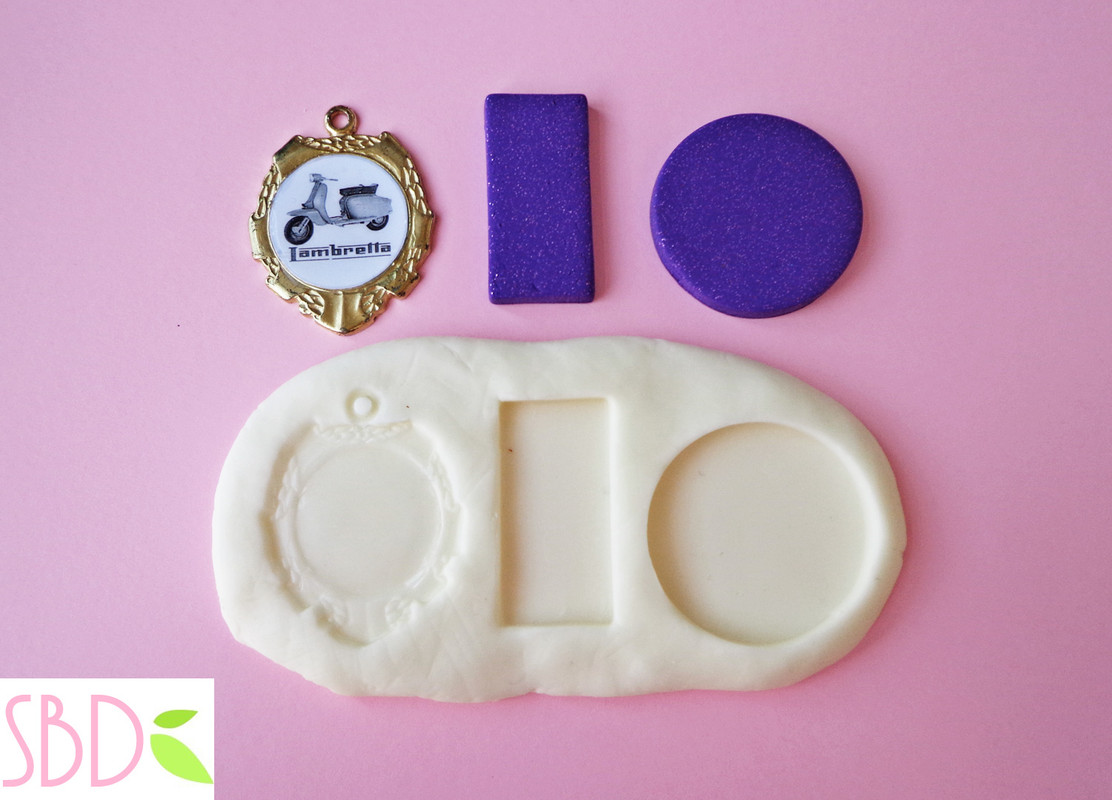 Spero che questo progetto vi sia stato utile!
I hope this project was useful for you!
See you next time!