Ciao a tutti! Dopo aver creato i pompon per le decorazioni in Questo tutorial, adesso vi mostro la mia idea per utilizzarli. Questo progetto nasce in collaborazione con Silvia del canale Ss Version DIY, con la quale abbiamo deciso di proporre un tutorial sulle bomboniere per battesimo, e questa è la mia versione:
Hello everyone! After creating the pompoms for the decorations in THIS tutorial, now I show you my idea to use them. This project is in collaboration with Silvia from the channel Ss Version DIY, with Silvia, in fact, we decided to propose a tutorial on favors for baptism, and this is my version: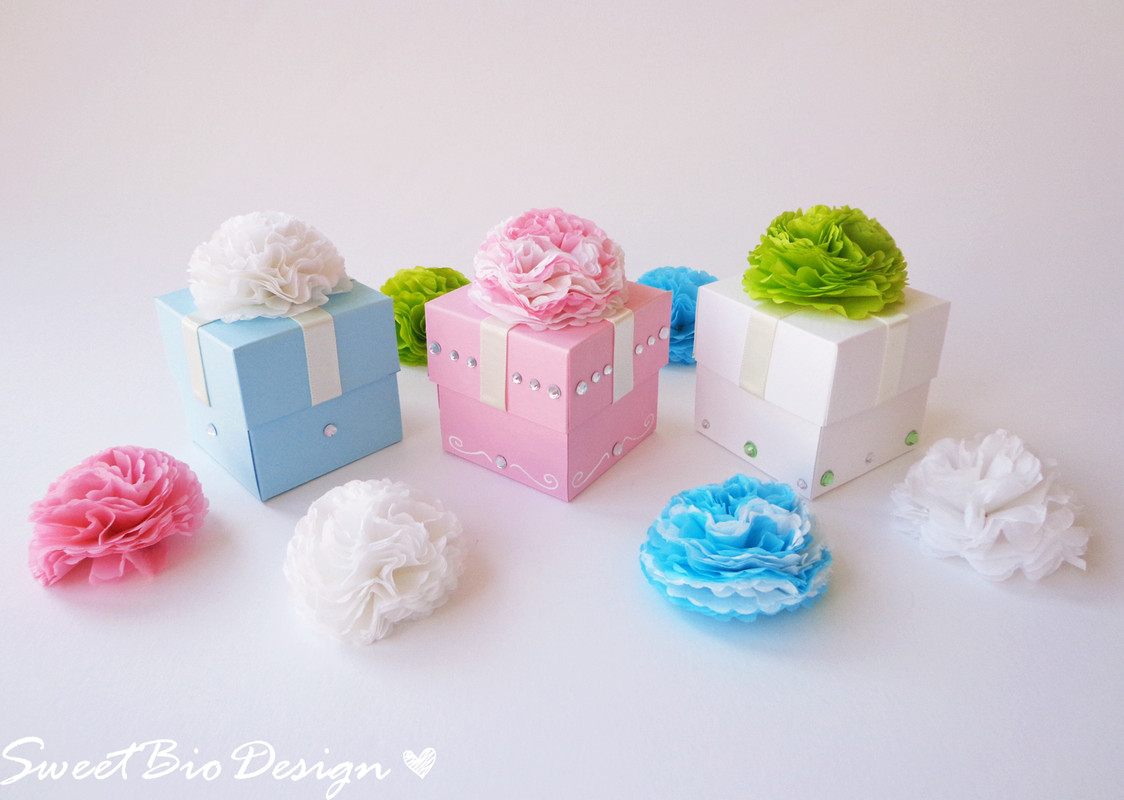 Per realizzare le scatoline a cubo, potete utilizzare il modello qua sotto dopo averlo scaricato. Potete sia stampare e riportare il modello su carta, sia seguire le misure e creare le scatole da zero:
To make the cube boxes, you can use the template below after download. You can either print out and bring the model on paper, or is follow the measures to create boxes from scratch:
Le scatoline sono deliziose, io trovo che siano davvero adatte per un battesimo, ma nessuno vieta di utilizzarle per un altro evento, come un matrimonio. Si possono infatti personalizzare a piacere.
The boxes are delicious, I find that they are really suited for a baptism, but nobody forbids to use them for another event, like a wedding. In fact you can customize them as you want.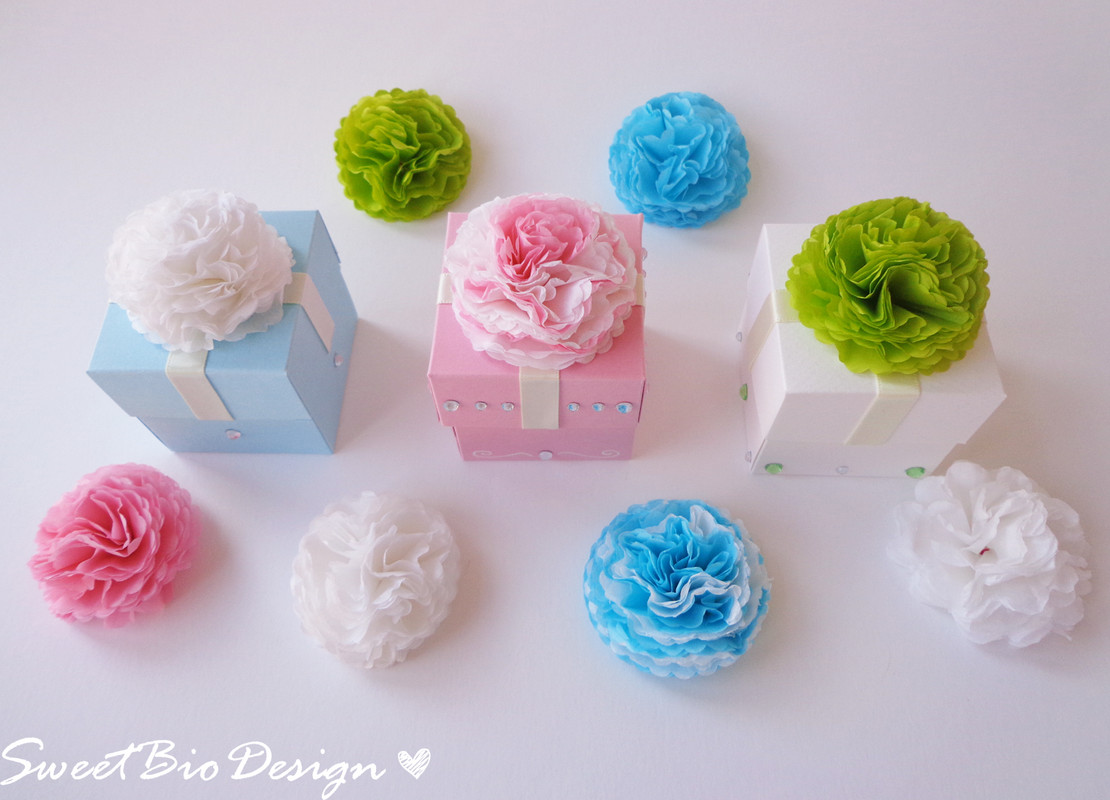 Per seguire passo passo la realizzazione ecco il video tutorial:
To follow step by step the construction here is the video tutorial:
All'interno delle scatoline, naturalmente potete inserire i confetti, come per tradizione, oppure un oggetto magari fatto a mano, come omaggio per gli ospiti.
Inside the boxes, of course you can insert the confetti, as tradition wants, or maybe an object handmade, as gift to the guests.
Come vedete le combinazioni di colori sono tantissime, se siete amanti del classico potrete usare il rosa per le bimbe e il celeste per i bimbi, mentre se volete qualcosa di diverso e originale, perchè non usare il verde o altri colori unisex.
As you can see the color combinations are many, if you love classics you can use the pink for girls and blue for the boys, but if you want something different and original, why not use the green or other colors unisex.