Ciao a tutti! Oggi finalmente riesco a parlarvi del mio ultimo progetto con il Fimo, con in quale sto facendo diversi esperimenti ultimamente, che vi proporrò pian piano che vengono testati 😀
Questo è uno dei tanti, secondo me davvero carino soprattutto per contenere i dolci, come ricordano appunto i tappi decorati con la pasta polimerica FIMO.
Hello everyone! Today I can finally tell you about my latest project with Fimo polyclay, with which I'm doing different experiments lately, that I'll propose to you gradually, after the testing: D
This is one of the experiments, in my opinion really nice especially to hold sweets, that are the caps decorated with polymer clay FIMO.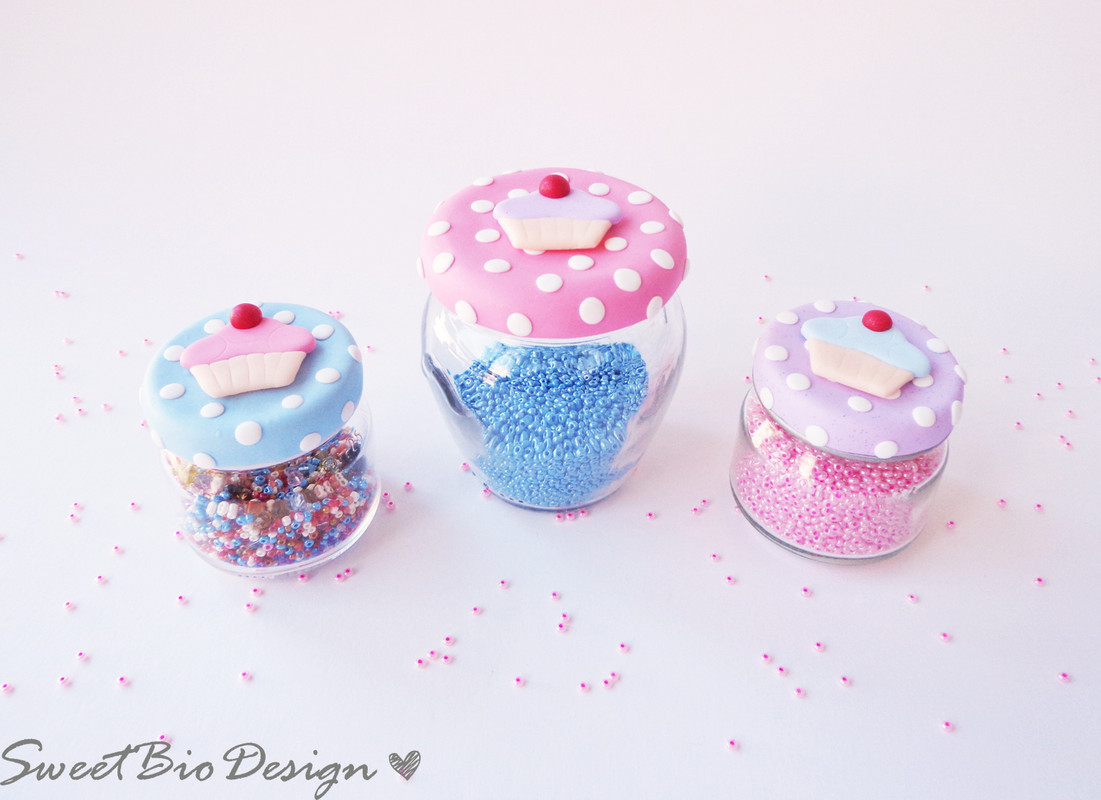 Questo progetto è anche un ottimo spunto per il riciclo creativo, come piace a noi! Io ho usato dei barattoli di omogeneizzati, che ho mangiato io (si lo ammetto mi piacciono!!), e un barattolo di marmellata biologica, che aveva una forma curva molto carina.
This project is also a good starting point for creative recycling, as we like to do! I used jars of baby food, which I ate (I like them!!), and a jar of organic jam, which had a curved shape very pretty.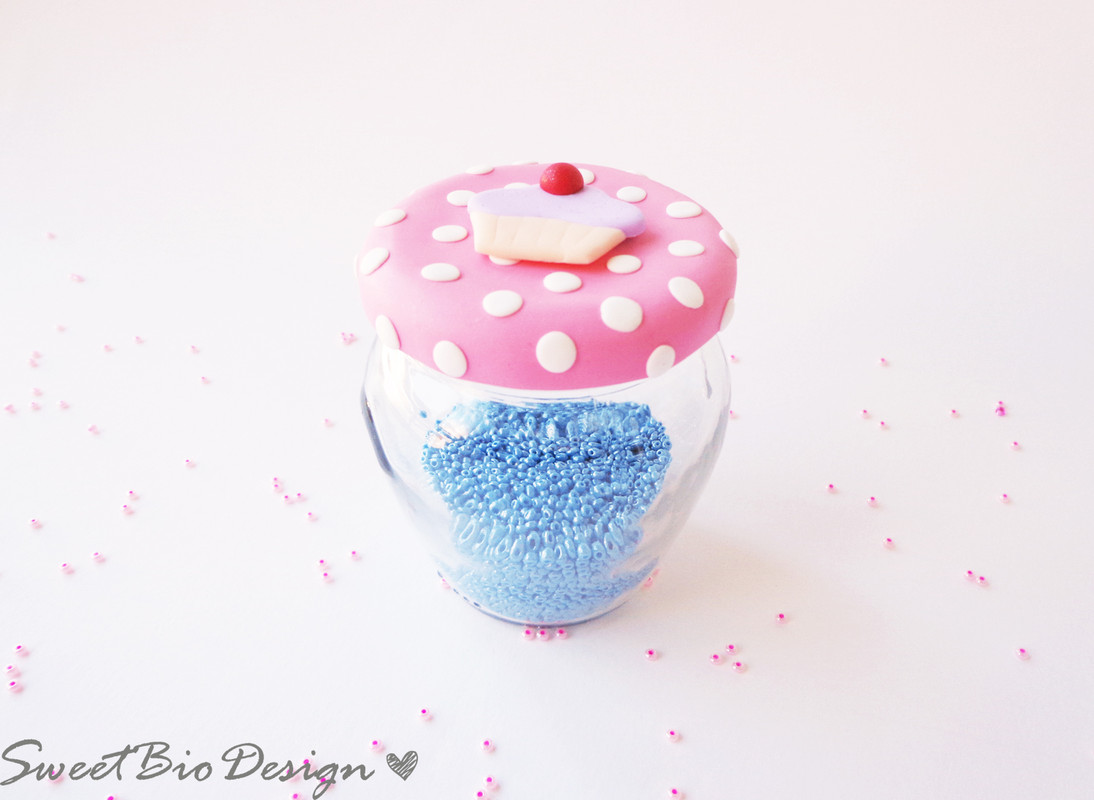 Oltre ai barattolini avrete bisogno di:
– pasta polimerica (Fimo oppure Kato, Premo, ecc.)
– cutter o una lama per tagliare
– formine per fare i cupcakes (oppure a mano libera con il cutter)
Per vedere la realizzazione di questi tappi, ecco il video tutorial da seguire passo passo:
In addition to the caps you'll need:
– Polymer clay (Fimo, Kato, or Premo etc.)
– Cutter or a knife to cut
– Molds for making cupcakes (or freehand with the cutter)
To see the realization of these caps, here is the video tutorial to follow step by step:
Questi barattoli dal vivo mi fanno venir fame di dolci, i colori infatti ricordano qualcosa di buono, ma nessuno vieta di creare decorazioni a tema: se siete brave a fare ad esempio delle confetture oppure altri alimenti sottolio o sottaceto, perché non crearli in miniatura sul tappo!
These jars make me hungry for sweets, the colors reminds to something good, but you can also create themed decorations: if you are good at doing such jams or other foods in oil or vinegar, why not create them in miniature on cap!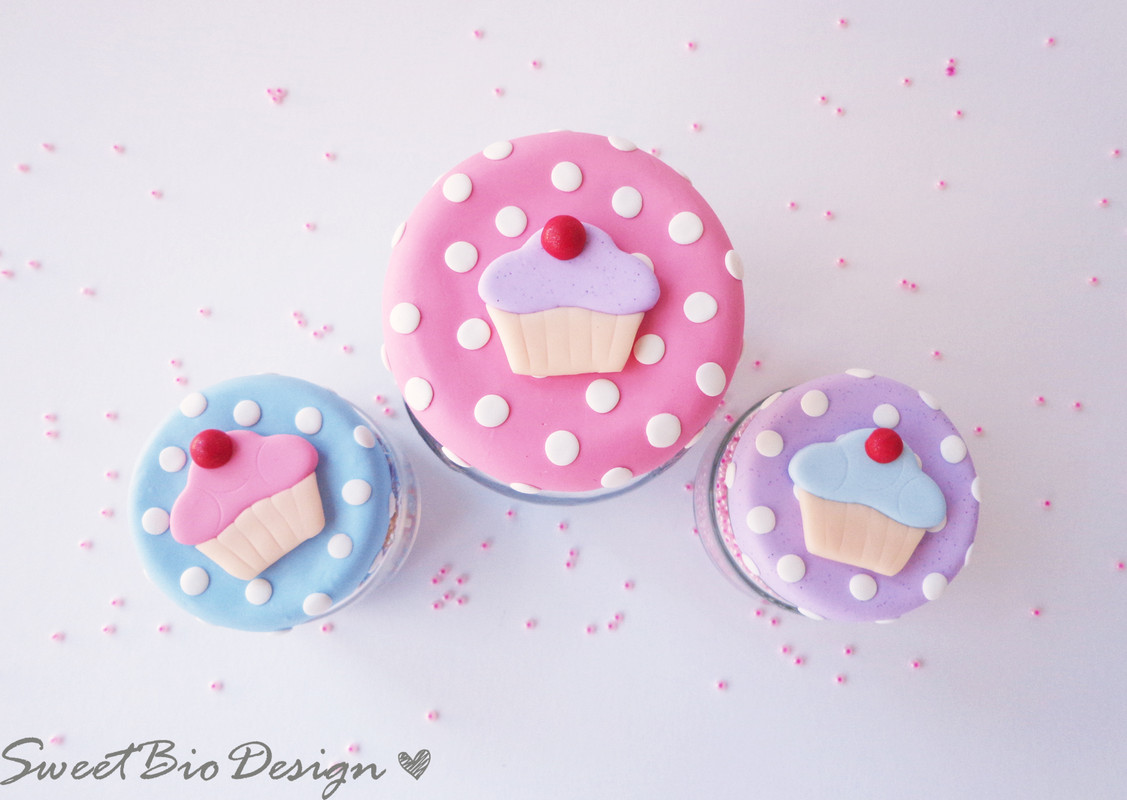 I miei barattoli sono stati destinati a contenere delle minuterie, altri sono stati un regalo davvero molto gradito, insomma potete davvero fare vostro il progetto e sbizzarrirvi!
My jars were designed to contain small beads, others were a very pleasing gift, so you can really make your project and pick any!