Ciao a tutti! Un pochino in ritardo vi mostro le mie ultime realizzazioni con gli scarti di fimo e di carta. Ho deciso di riciclare i pezzi di carta che altrimenti sarebbero andati persi, buttati via, invece anche con i pezzi più piccoli si può sempre ricavare qualcosa.
Hi everyone! Even if a little late, I show you my last realizations with polymer clay and scraps of paper. I decided to recycle the scraps that would be lost, instead with the smaller pieces you can always get something.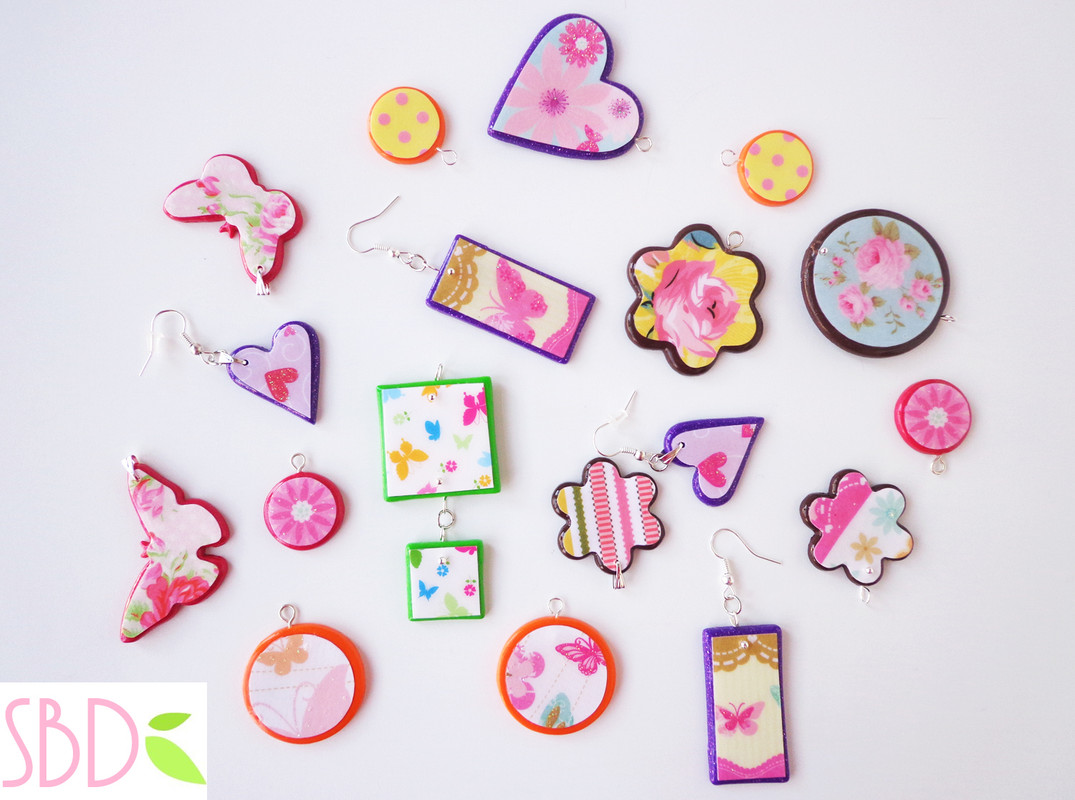 La procedura non è difficile, le uniche cose di cui avrete bisogno sono:
– stampini tagliapasta
– gancetti e/o monachelle
– forbici e cutter
– lucido o mod podge dimensionale
The procedure is not hard, the only things you'll need are:
– Cookie cutters
– Hooks and/or jump rings
– Scissors and cutters
– Polish or dimensional mod podge 
Ecco il video tutorial, che vi ricordo, in cui potrete visionare tutta la procedura che ho verificato essere quella più adatta a mio parere.
Here is the video tutorial, in which you can view all the steps, the most suitables in my opinion.
Quello che ho realizzato mi ha soddisfatto molto, ho usato però carta scrap che quindi non si rovina a contatto con i lucidi. Se decidete di stampare un'immagine apposita, magari con un personaggio o una scritta, ricordate di coprire la superficie della stampa con un nastro adesivo trasparente prima di applicare il lucido. 
Allora, se anche voi avete qualche scarto di fimo e di carta, provate questo procedimento, ne ricaverete dei ciondoli, orecchini e pendenti davvero originali.
What I realized was very satisfied, but I used scrap paper that is resistent to the contact with polishes. If you choose to print a character or logos, remember to cover the surface of the printed sheet with a transparent adhesive tape before applying the polish. So, if you have some polymer clay and paper scraps, try this procedure, you'll get very original pendants, earrings and charms.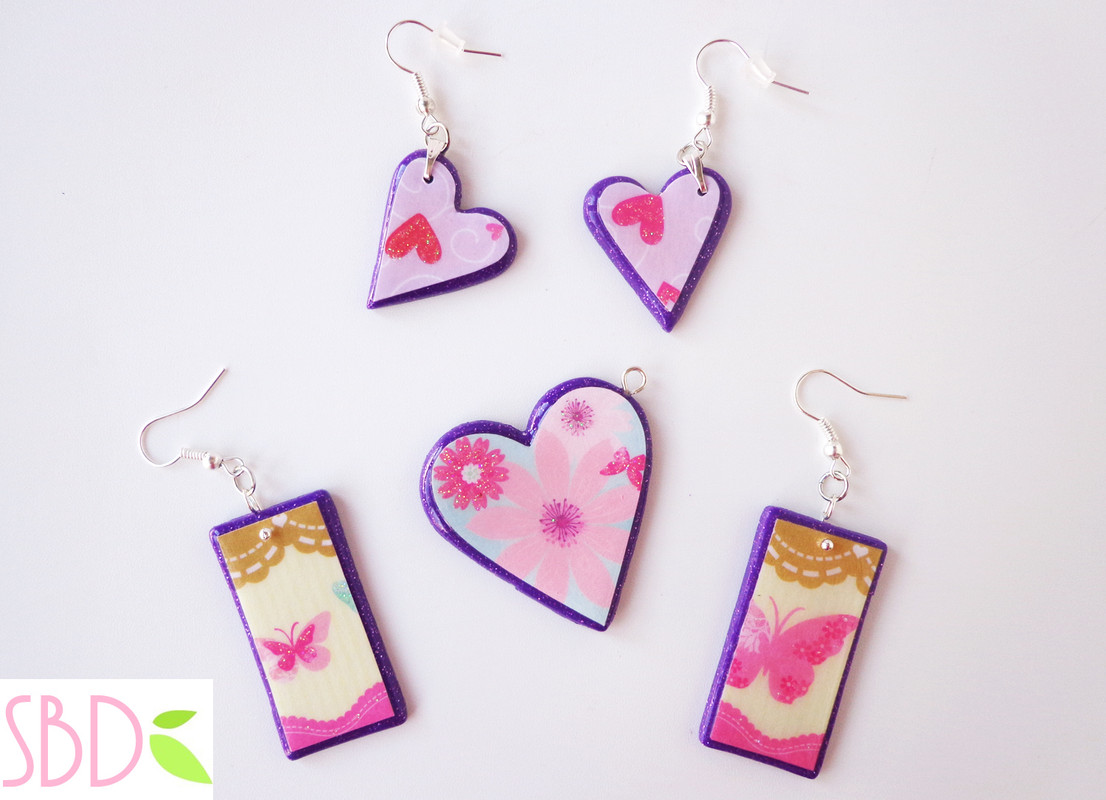 Spero che anche questo progetto vi sia piaciuto e vi possa essere utile.
I hope you liked this idea!
See you next time!