Ciao a tutti, eccomi con l'ultima idea regalo prima del Natale: una cover per bottiglie che renderà preziosi i vostri doni, usati soprattutto per i maschietti 🙂 Purtroppo non sono stata bene, quindi ho potuto pubblicarla solo ora, ma meglio tardi che mai!
Hello everyone, here I am with the last gift idea before Christmas: a cover for bottles that will make your gifts precious. This is used especially for the boys 🙂 Unfortunately I was not well recently, published this idea only now, but better late than never!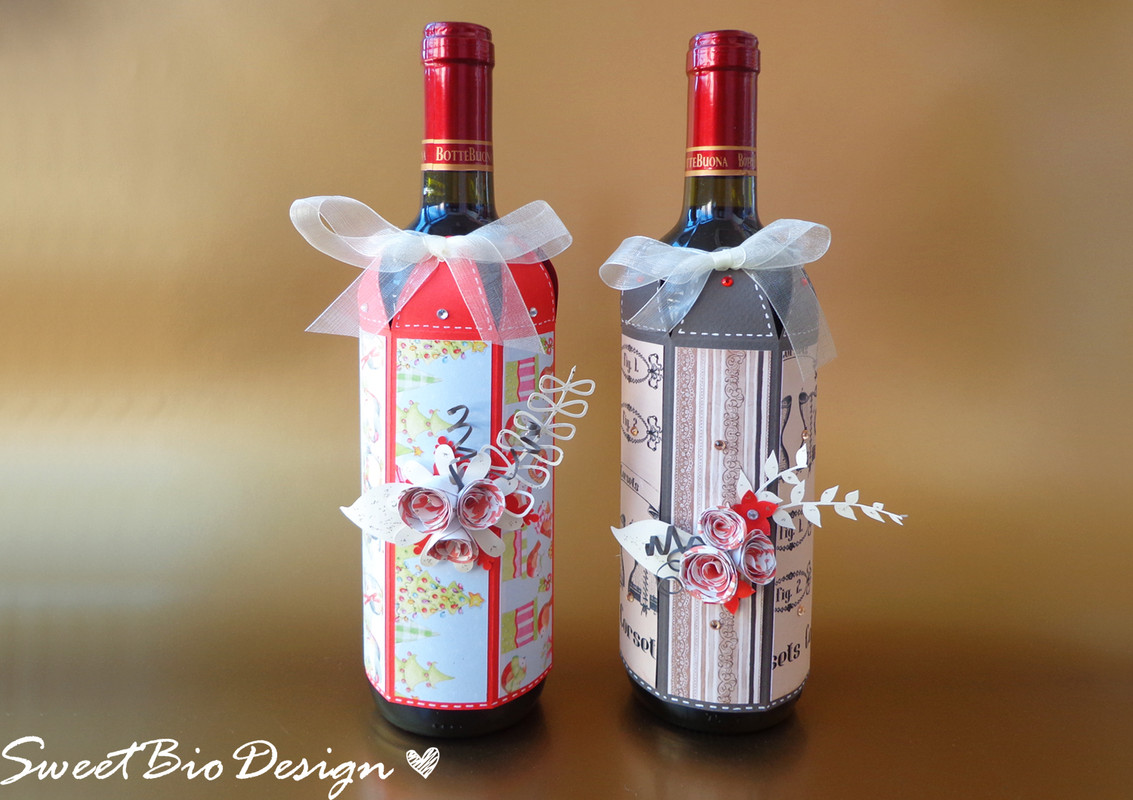 SCARICA IL MODELLO QUA SOTTO – DOWNLOAD THE TEMPLATE HERE BELOW
La particolarità di questa cover, è la possibilità di essere riutilizzabile: infatti una volta inserito nella bottiglia, può essere sfilato via sciogliendo il fiocco e inserito in un'altra bottiglia.
The peculiarity of this cover, is the possibility to be reusable because once inserted into the bottle, can be pulled off by dissolving the bow and placed into another bottle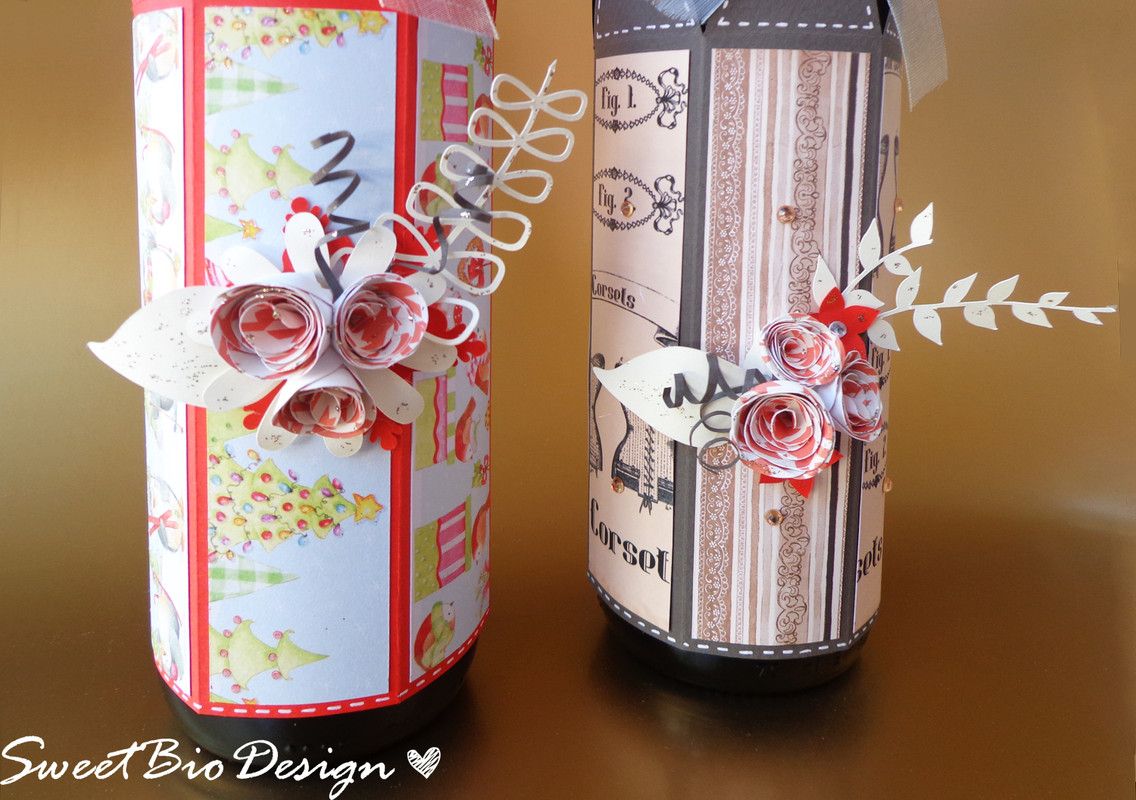 Ecco il video tutorial, che vi metto a disposizione per capire bene come assemblare il tutto:
Here is the video tutorial to understand how to assemble it all:
Le decorazioni sono del tutto libere, potete fare qualcosa di più o meno sfarzoso. Io ho voluto mantenere lo stile dei regali natalizi di quest'anno, con decori totalmente di carta.
The decorations are totally free, you can do more or less glitzy. I wanted to keep the style of Christmas gifts this year, with decorations entirely of paper.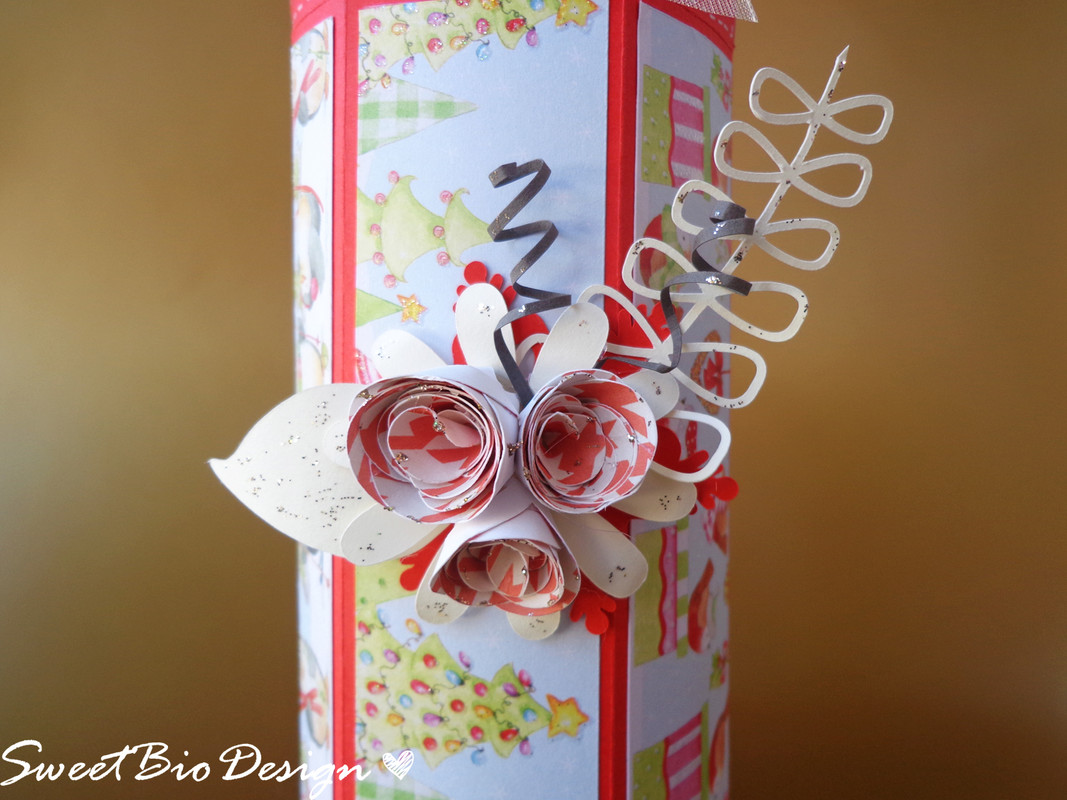 Questa idea regalo ovviamente è unisex, ma la definisco maschile perché è sempre molto difficile trovare il regalo giusto per loro, invece con un buon vino ce la caviamo sempre!
This gift idea obviously is unisex, but I defined it masculine because it's always very difficult to find the right gift for them, instead with a good wine we always do the right thing!