Salve a tutti carissimi lettori! Oggi vi voglio parlare di una recente collaborazione che ho fatto con Sandra del sito L'arte vista da me. Lei ha realizzato per il battesimo di sua figlia, dei quadretti come bomboniere, quindi io ho fatto la versione maschile. Sandra è bravissima e non solo nello scrapbooking, ma in tantissime altre discipline, vale proprio la pena di dare un'occhiata al suo sito web QUI.
Hello dear readers! Today I want to talk about a recent collaboration I did with Sandra from website L'arte vista da me. She made ​​photo frames as party favors for the Baptism of her daughter, so I made the male version. Sandra is very good not just as scrapbooker, but in many other disciplines, you have to take a look at her website HERE.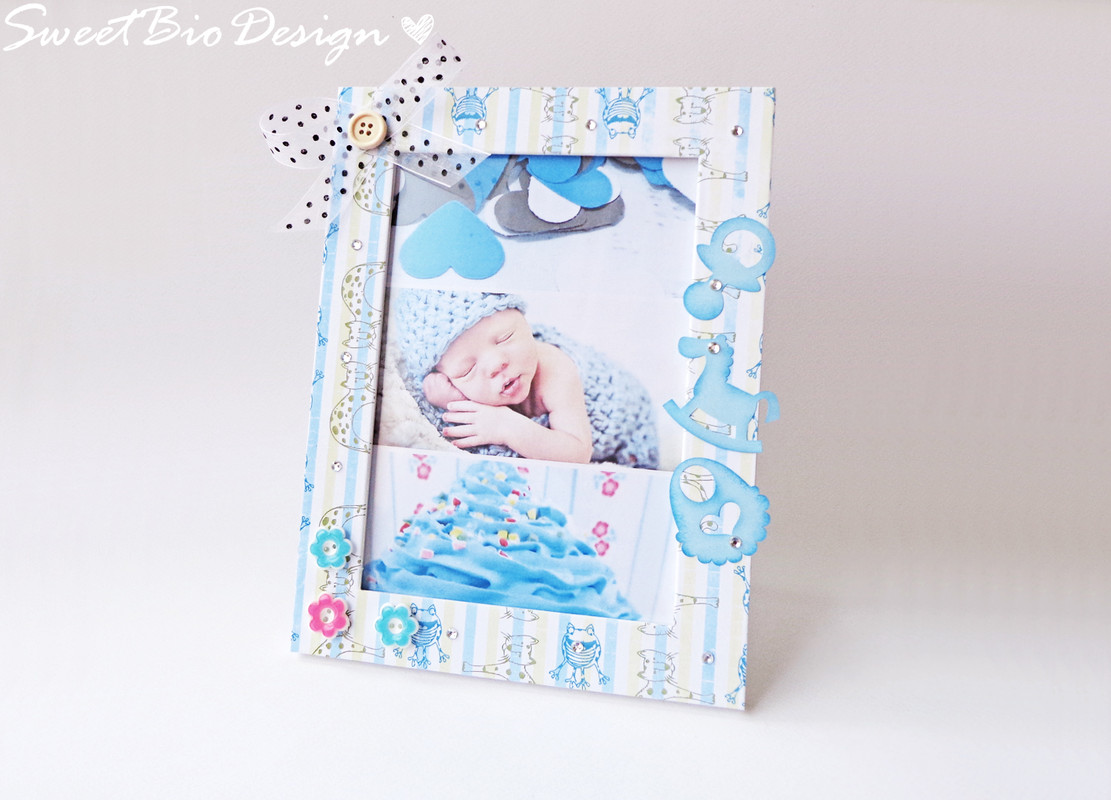 Il procedimento che ho seguito è davvero semplicissimo, secondo me basta avere la carta giusta e siamo ben oltre la metà dell'opera. Per il rivestimenti, infatti, ho usato una delle carte del mio set Sweet Babies che trovate QUA.
The procedure I followed is really simple, In my opinion it's important just get the right paper and we are over half part of the work. For the coating, in fact, I used one of the papers of my set Sweet Babies that you can find HERE.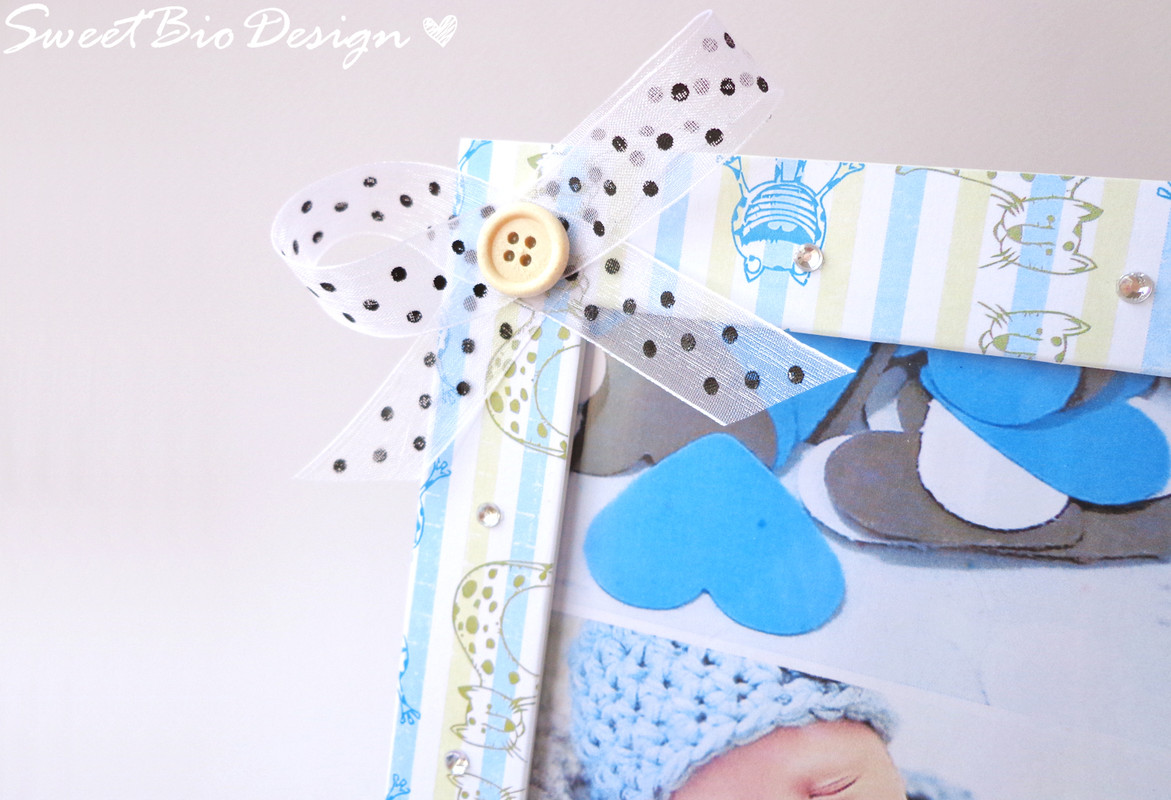 Se volete vedere la procedura e tutto il lavoro di composizione del quadretto, ecco il video tutorial:
If you want to see the process and the composition of the photo frame, here is the video tutorial:
Ed ecco in questo link la versione femminile fatta da Sandra nel suo Video
And here in this link the female version made ​​by Sandra in her Video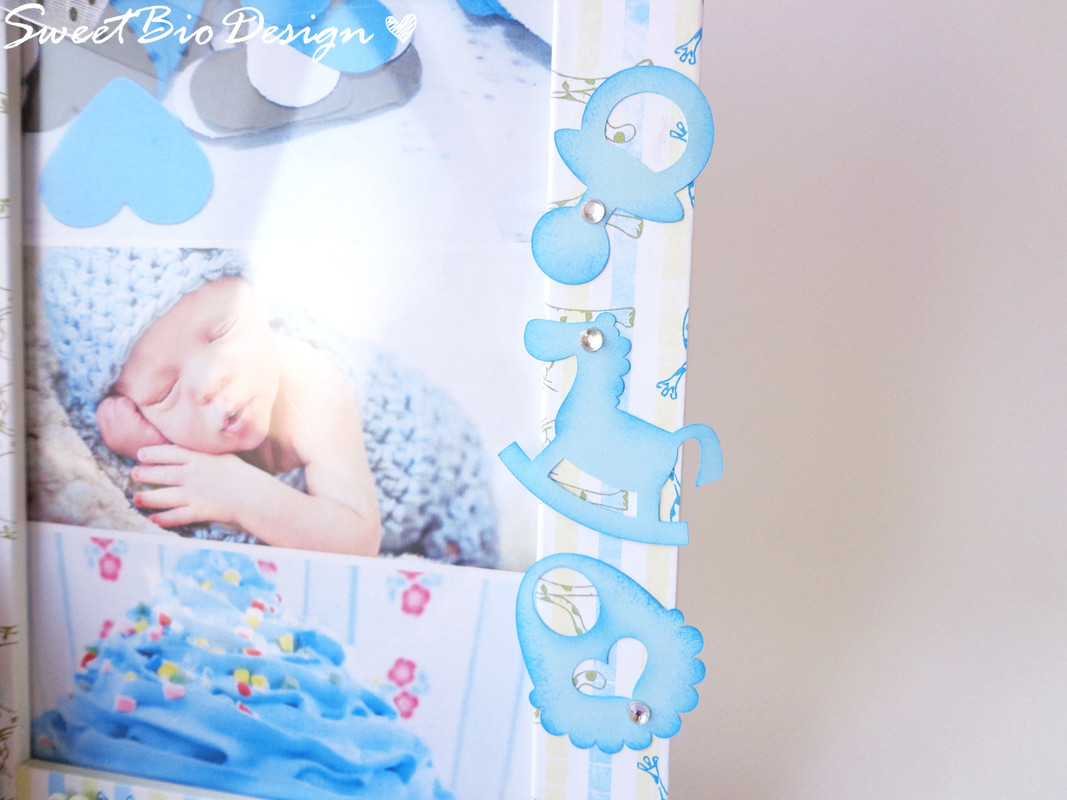 Per la decorazione ho usato poche cose, ma in tema: delle sagome con simboli dell'infanzia, i bottoni acquistati alla fiera di Vicenza e il nastro e il bottone regalatimi dalla mia swappina Mary.
For decoration I used a few things: some silhouettes with symbols of childhood, buttons bought at the fair in Vicenza and ribbon and button given to me by my swap mate Mary.