Ciao a tutti! Eccomi con un nuovo entusiasmante progetto, facile e veloce che renderà la vostra casa un posto migliore, hehehe! Io adoro i profumi, soprattutto quelli per ambienti e armadi, per questo ho creato questi fatti da me con un profumo naturale: potpurri.
Hello everyone! Here's a new exciting, easy and fast project that will make your home a better place, hehehe! I love scents, especially those for environments and cupboards, so I've created these facts with me with a natural scent: potpurri.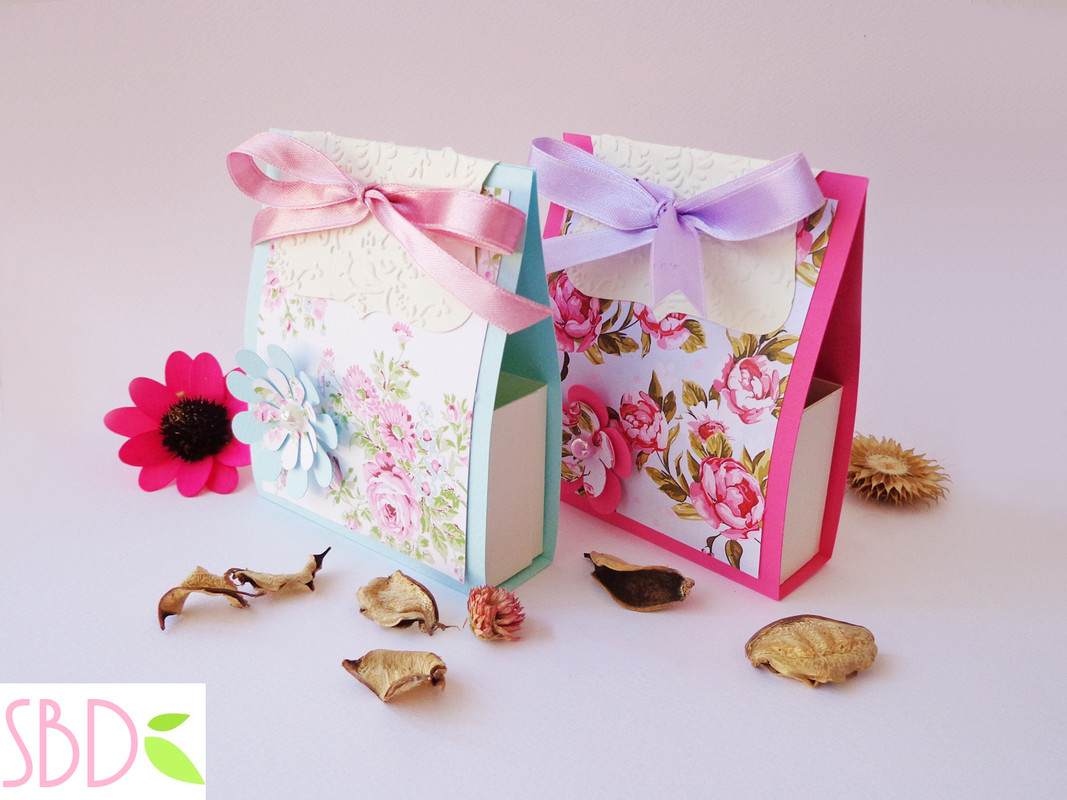 SCARICA I MODELLI QUA SOTTO – DOWNLOAD THE TEMPLATES HERE BELOW
Vi occorreranno davvero pochi minuti per crearli, basterà procurarvi i seguenti materiali:
– modello stampato
– cartoncino da 200g colore a scelta per la base
– cartoncino da 200g colore a scelta per l'interno
– carta decorata per rivestire l'esterno
– nastro in raso
– fiori di carta o altro per decorare
You will need really few minutes to create them, you just need to get the following materials:
– printed template
– 200g color cardboard for the base
– 200g color cardboard for interior use
– Decorated paper to cover the outside
– Satin ribbon
– paper or other flowers to decorate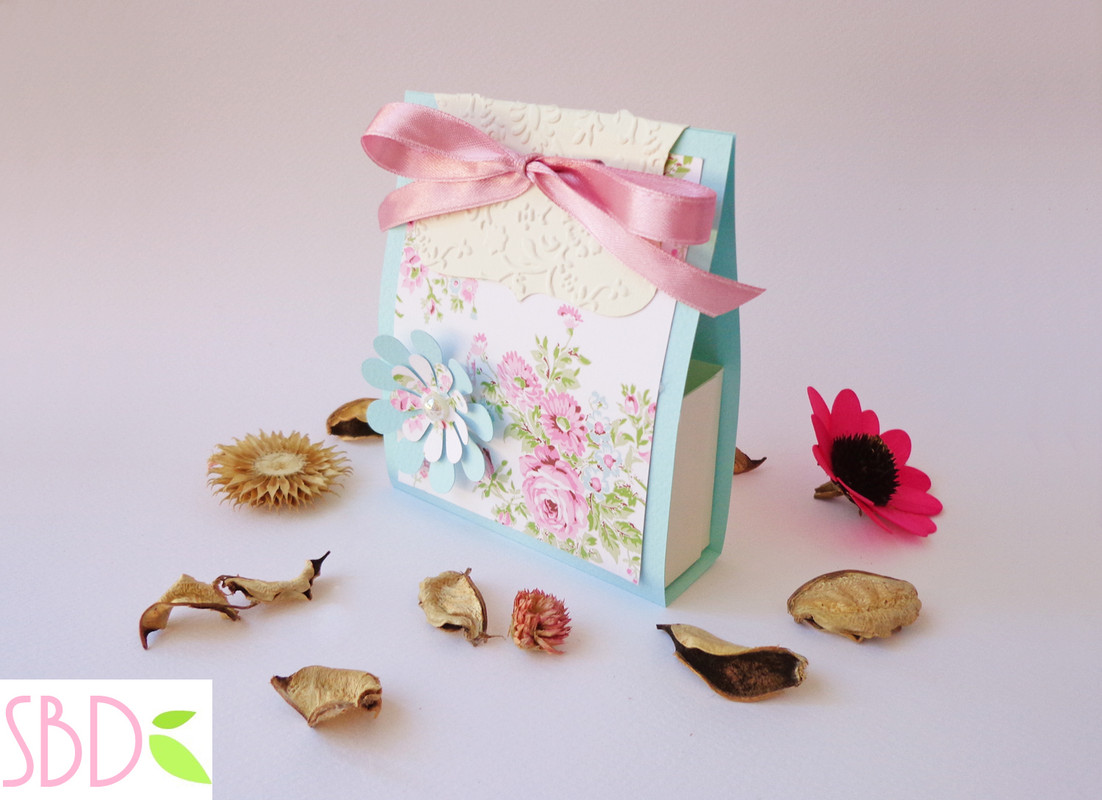 Come sempre si riporta il modello sul cartoncino, quindi si procede con il montaggio. La scatola interna verrà incorporata nella base che diventerà un sacchetto contenitore di potpurri. La parte che servirà da chiusura, va incollata da un lato solo, in questo modo sarà possibile aprire e chiudere la scatola all'infinito. 
Per vedere passo passo la realizzazione del progetto, ecco il video tutorial completo:
As always, the model is printed on the cardboard, then proceed with the assembly. The inner box will be incorporated into the base that will become a sub-container bag. The part that will serve as a closure is to be glued on one side only, so it will be possible to open and close the box indefinitely. Here is the video tutorial:
Questi contenitori profumati oltre che utili, sono anche un'ottima idea regalo, originale e sempre gradita. Per la chiusura ho voluto realizzare un effetto rilievo. Ho utilizzato la Big Shot con una fustella fiorita e questo è il risultato, un movimento dato a questo piccolo pezzo di carta, che ora è più ricco e fa la sua figura.
These fragrant containers as well as useful, are also a great gift idea, original and always welcome. For the closure I wanted to make a relief effect. I used the Big Shot with a flower stomach and this is the result, a movement given to this small piece of paper, which is now richer and makes its shape.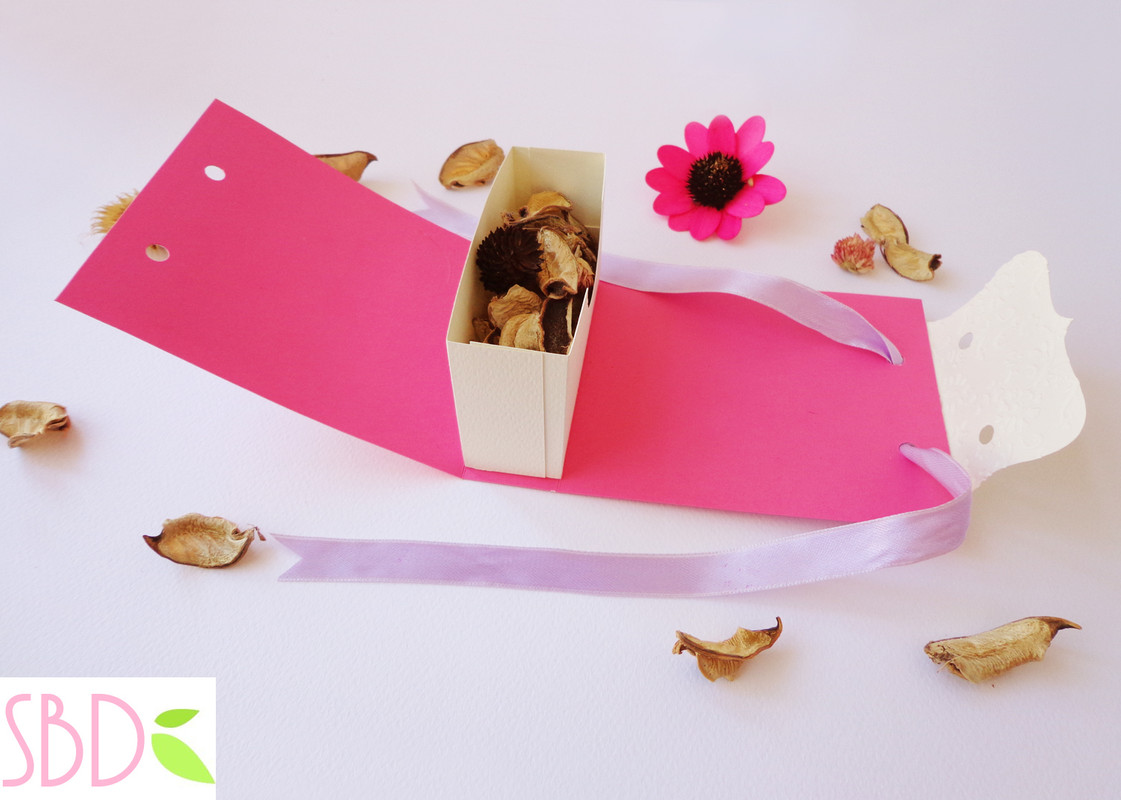 Con gli abbellimenti finali l'opera è completa, non troppi perché la carta decorativa che ho scelto è già abbastanza carica, quindi due piccoli fiorellini di carta con centrale perlato sono sufficienti.
With the final embellishments the work is complete, not too much because the decorative paper I chose is already quite loaded, so two small paper pearls with flower pearls are enough.