Ciao a tutti! In questo post vi parlo di alcune creazioni molto carine che ho realizzato ultimamente: dei puntaspilli porta spilli.
Hello everyone! In this post I am talking about some very cute creations that I have recently realized: pincushion pins.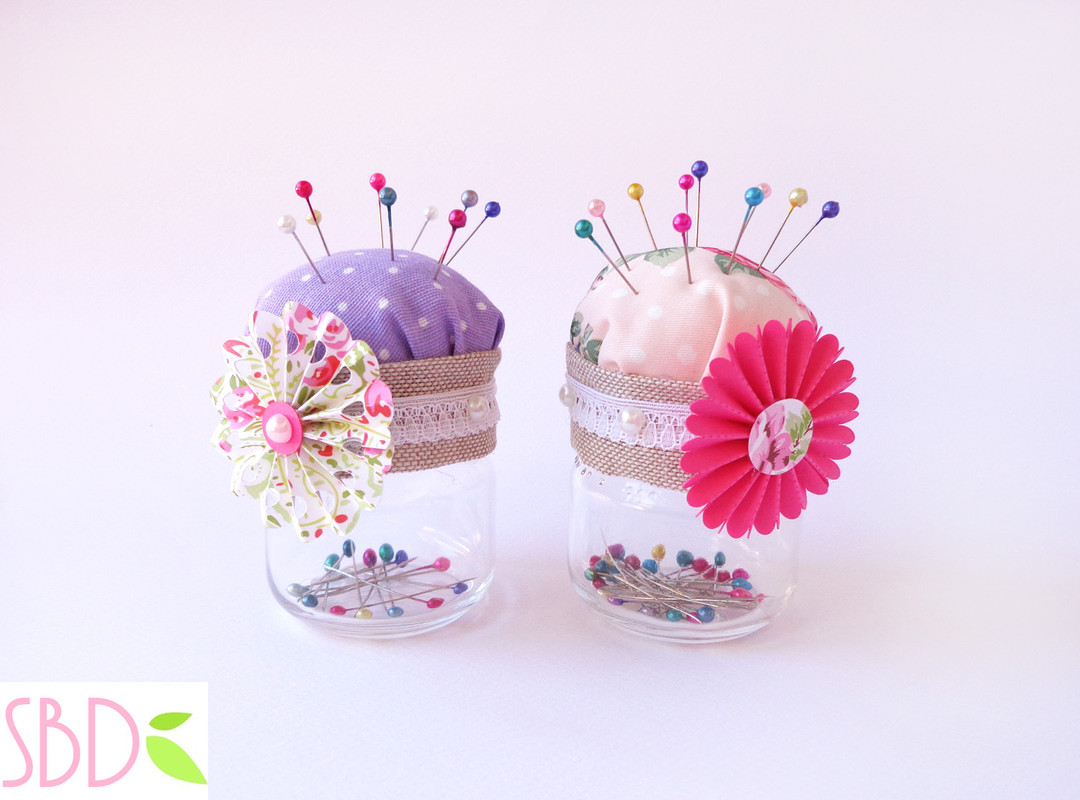 Il materiale che vi occorrerà è questo:
– cartone pressato da 1mm per realizzare una sagoma tonda
– stoffe
– pizzo
– ovatta per imbottire
– vasetti di vetro con tappo
– abbellimenti vari come fiori di carta
– spilli
The material you will need is this:
– 1mm pressed cardboard to make a round shape
– Fabrics
Lace
– wad per imbottire
– glass jars with cap
– Various embellishments such as paper flowers
– pins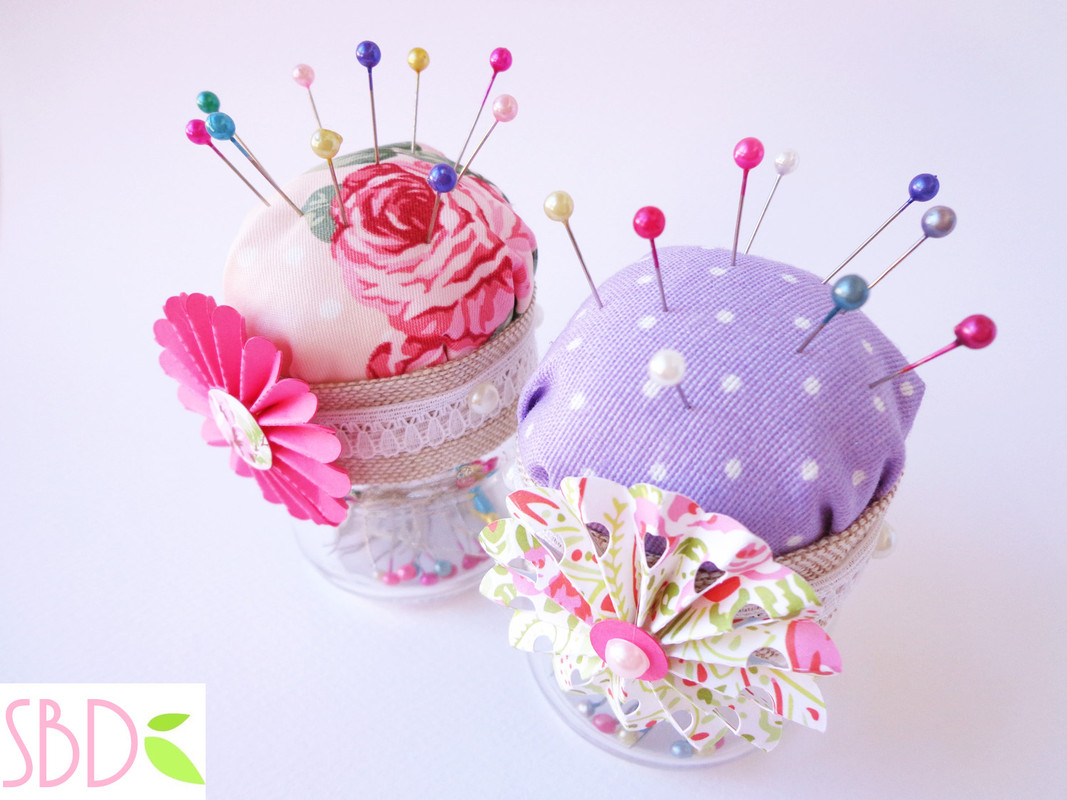 Questi piccoli contenitori sono davvero utili per riciclare dei vasetti di vetro contenenti omogeneizzati oppure yogurt o altro, in modo da ridare vita a qualcosa che altrimenti verrebbe buttato via. Se volete vedere come realizzare questi vasetti, ecco il video tutorial facile e veloce, che vi mostrerà il procedimento:
These small containers are really useful for recycling homogeneised glass jars or yoghurts or anything else, so you can get back to something that would otherwise be thrown away. Here is the video tutorial:
Questi piccoli contenitori possono anche essere regalati, magari a qualcuno che ha a che fare con il cucito e saranno delle sorprese davvero gradite. Provate anche voi a realizzarli, sono sicura che vi divertirete e creerete dei piccoli tesori, per voi o per una persona speciale!
These small containers can also be handed, perhaps to someone who has to do with sewing and will be really welcome surprises. You also try to realize them, I'm sure you will have fun and you will create little treasures, for you or for a special person!