Ciao a tutti! Nei progetti precedenti ho utilizzato spesso delle coccarde di carta come decorazione. Molte di voi mi hanno quindi chiesto come si realizzassero e mi sono accorta che non avevo mai fatto un tutorial apposito a riguardo. Avevo citato le coccarde in un vecchio video, ma ho preferito farne uno ad hoc.
Hello everyone! In previous projects I've often used the paper rosettes as decoration. Many of you asked me how to do them, so I realized that I 'd never done a specific tutorial. I quoted rosettes in an old video, but I wanted to make a proper tutorial.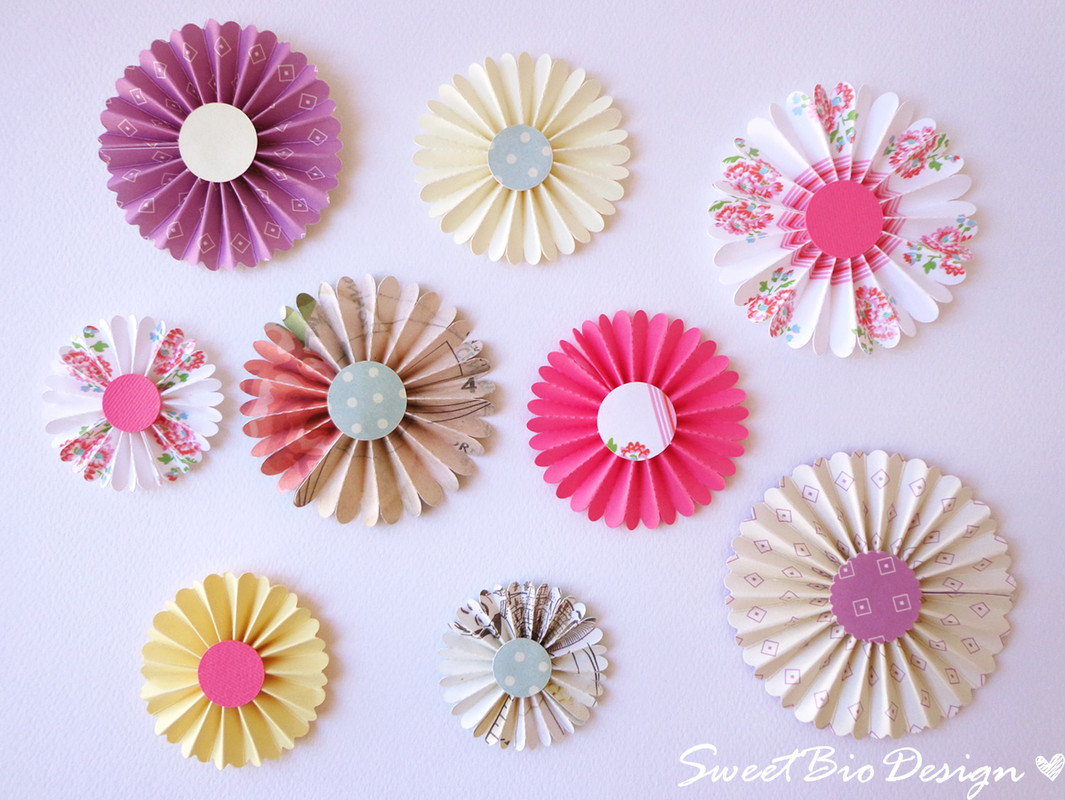 Le coccarde di carta sono frizzanti, divertenti e si possono realizzare di tutte le dimensioni. Riescono anche da sole a trasmettere allegria e richiamano subito il sapore di festa.
The paper rosette are sparkling, fun and can be made of all sizes. They are also able to transmit joy and immediately recall the taste of celebration.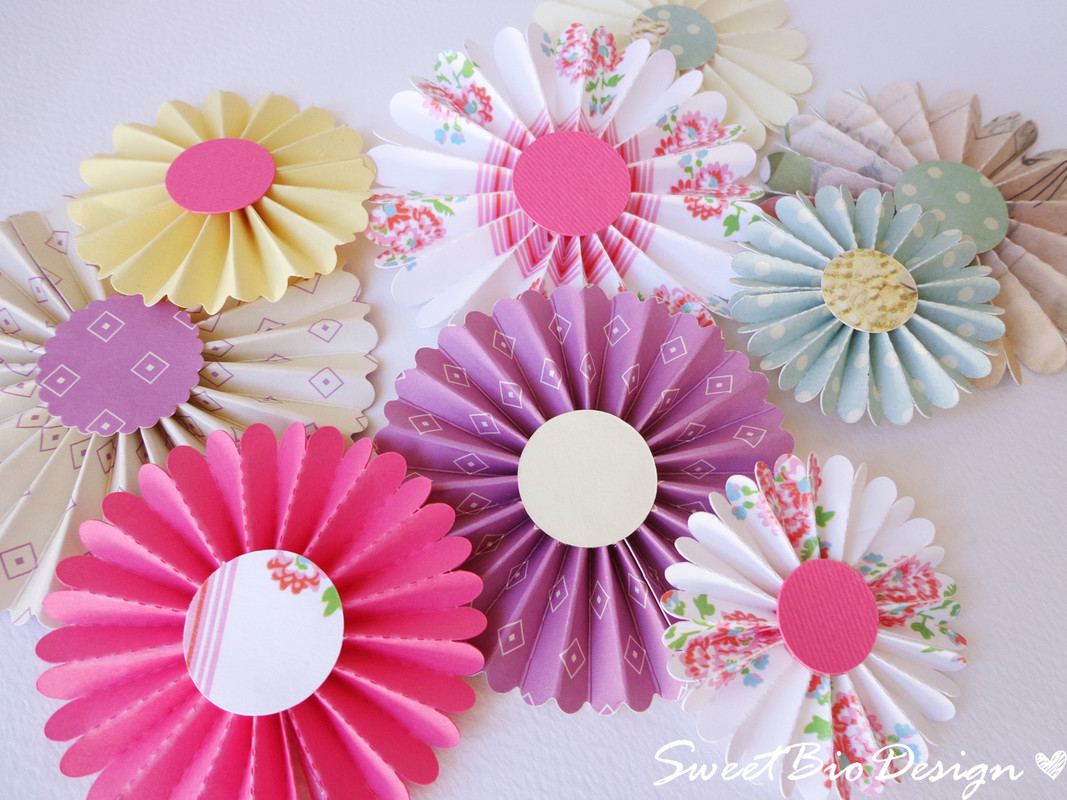 Per realizzarle occorrono davvero pochissimi materiali e strumenti. Bastano delle strisce di carta, che io vi ho indicato di 3 dimensioni:
– 20 x 2,5 cm
– 24 x 3 cm
– 28 x 3,5 cm
Ma non sono assolutamente tassative. Potete farle delle dimensioni che preferite e sbizzarrirvi con i colori.
Il procedimento prevede di segnare delle guide alla piega sulla striscia di carta, in questo modo eviteremo di avere un ovale o qualche altra forma strana, anziché un bel cerchio.
To achieve them you'll need very few materials and tools. Are enough strips of paper, which I have shown by 3 dimensions: 
– 20 x 2.5 cm 
– 24 x 3 cm 
– 28 x 3.5 cm 
But they are not absolutely imperative. You can make them the size you want and pick any color. 
The procedure involves scoring guides to the crease on the strip of paper, in this way will avoid to have an oval or some other weird shape, instead of a nice circle.
Ho realizzato anche un video tutorial semplicissimo che vi mostrerà come procedere nella creazione delle coccarde:
I also made a simple video tutorial that will show you how to proceed in the creation of rosettes:
La precisione è tutto in questo progetto. Io ho utilizzato una griglia da un tagliacarte che avevo, ma potrete anche solo segnare con matita e righello le distanze delle pieghe e poi con righello e dotter, segnare le pieghe. Potrete utilizzare le coccarde già pronte in tantissime occasioni, anche come topper per un regalo, al posto del nastro.
Precision is everything in this project. I used a grid that I had already, but you can also just mark it with pencil and ruler the distances, and with ruler and dotter mark the folds. You can use the rosettes in many occasions, also as a topper for a gift.