Ciao a tutti! In questo post vi parlo della realizzazione di un libro delle firme o libro degli ospiti, in cui durante la festa di un matrimonio, gli invitati possono lasciare un pensiero per gli sposi, in occasione del loro grande giorno.
Hello everyone! In this post I speak of the creation of a book of signatures of the guests, or book, in which during the feast of a wedding, the guests can leave a thought for the couple, on the occasion of their big day.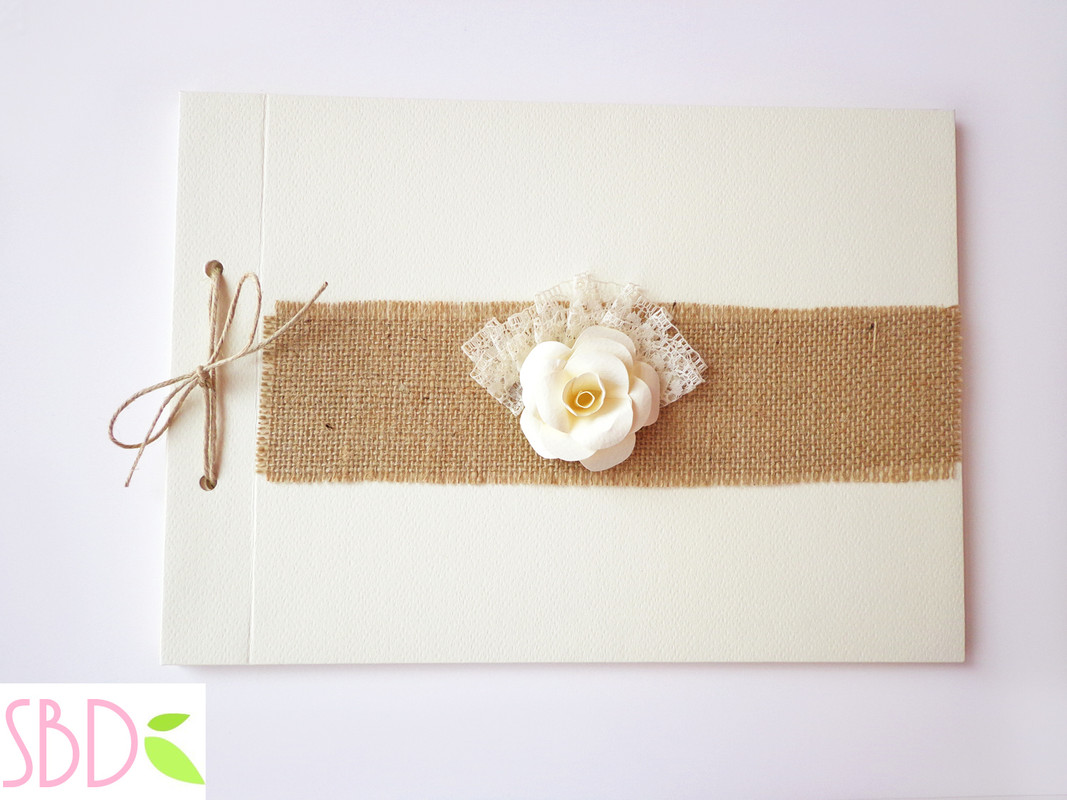 Per realizzarlo vi occorreranno 2 basi di cartone pressato da 1mm in A4: una delle due si utilizzerà per interno, l'altra (la copertina frontale) verrà divisa in due pezzi: uno da 3×21 cm e uno da 29,5×21 cm per lasciare 3 cm di spazio in modo che si possa piegare.
To make this you will need 2 of pressed cardboard bases from 1mm A4: one of the two will be used for internal, the other (front cover) will be divided into two pieces: one from 3×21 cm and one from 29,5×21 cm to leave 3 cm of space so that it can bend.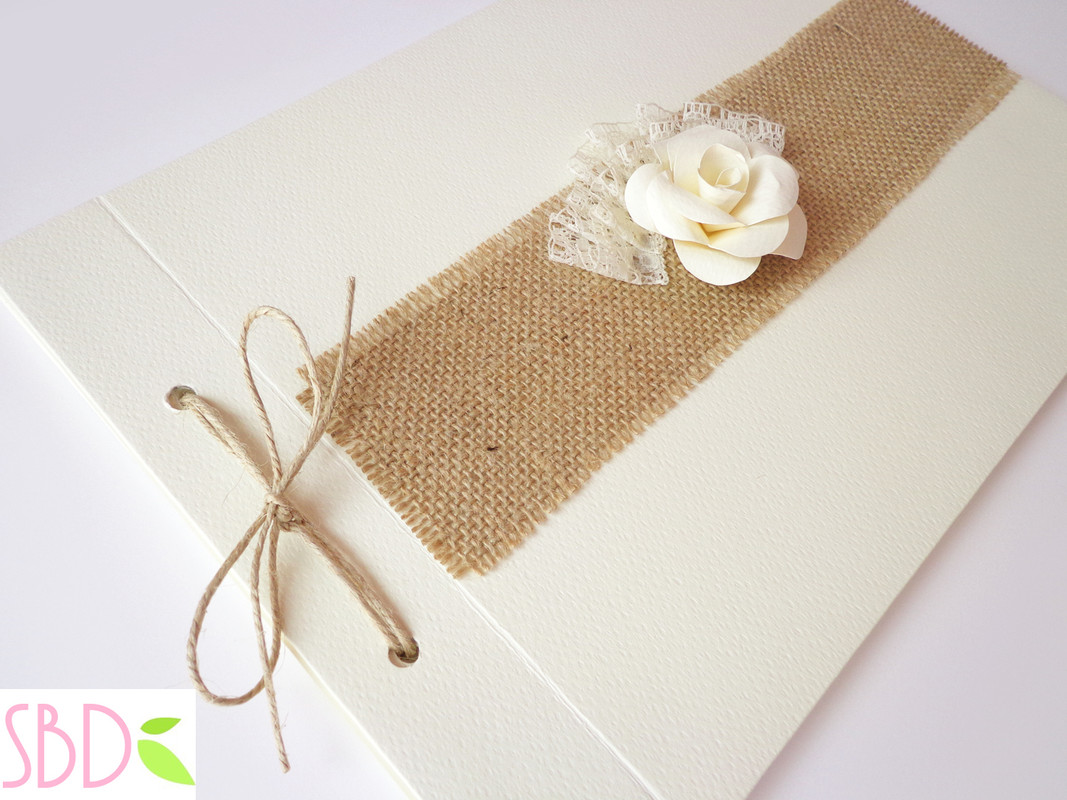 Seguite passo passo la realizzazione in questo video tutorial
–
Here is the video tutorial
La realizzazione è davvero semplice e occorre anche pochissimo tempo. Lo stile che ho utilizzato è quello delle partecipazioni shabby, in quanto si trattava di un set in abbinamento.
The implementation is really simple and it is also a very short time. The style that I have used is that of shabby shares because it was a set in combination.