Ciao a tutti! In questo post vorrei condividere con voi le scatole che ho creato questo mese di Settembre. Le ho realizzate in duplice copia (quindi in tutto erano 6), perché avevo delle richieste di clienti e perché le volevo regalare a delle persone a me care, prima di trasferirmi a Firenze.
Hello everyone! In this post I will share with you the boxes I created this month of September. I made two copies (that were around 6), because I had customer requests and because I wanted to give to the people close to me, before moving to Florence.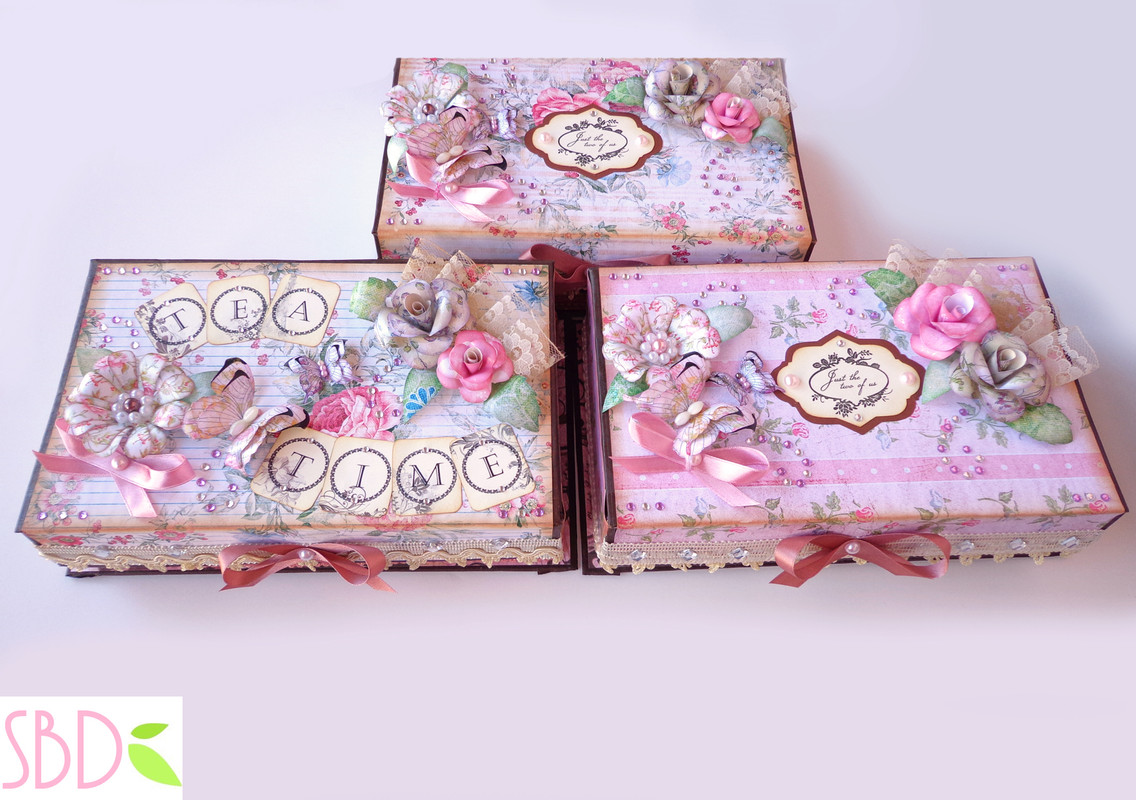 La prima scatola è la classica scatola porta segreti che ho realizzato tempo fa, ma che ora ho modificato in lunghezza. Per il resto è la stessa e all'interno si possono inserire dolcetti, gioielli o tutto quello che si vuole.
The first box is the classic box secret door that I realized long ago, but now I have changed in length. For the rest is the same, and inside you can put candy, jewelry or anything you want.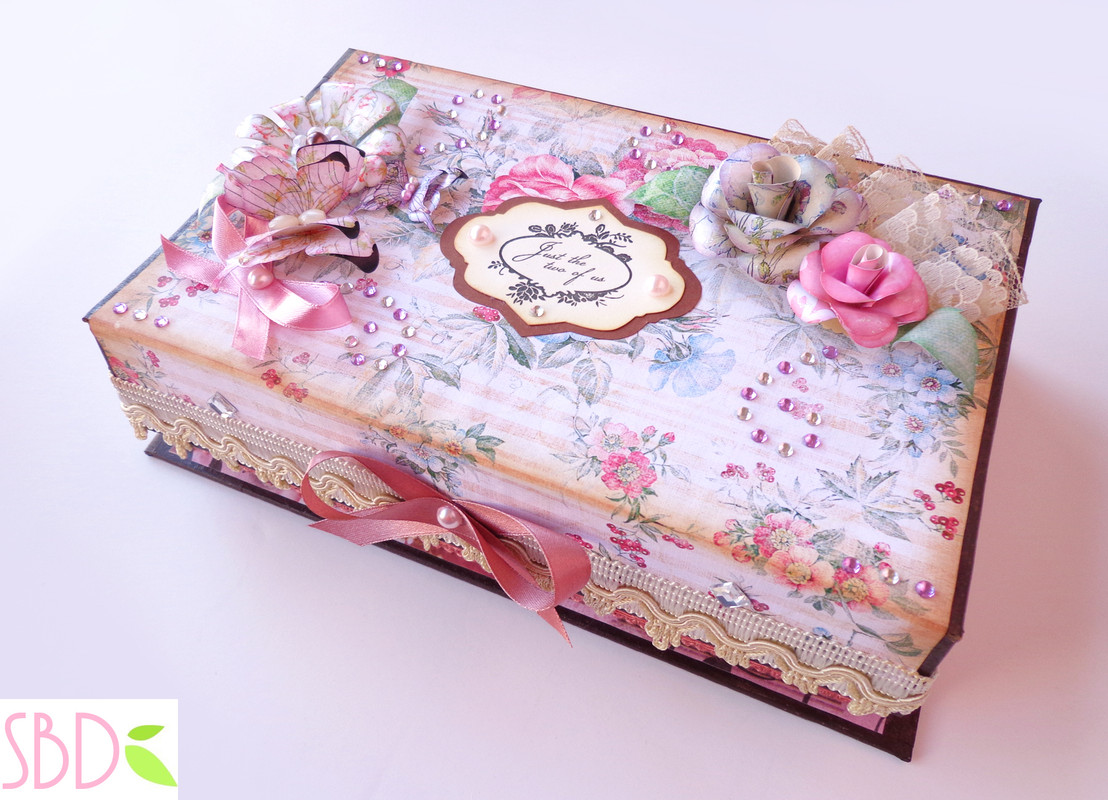 La seconda scatola è sempre il modello Segreti, ma con la variante del tipo di carta, infatti in questo caso ho usato una carta stile provenzale, con bande orizzontali rosa, davvero caratteristica. Questa è stata pensata per una mia cara amica.
The second box is always the Secret model, but with the variant of the type of paper, in fact in this case I used a Provencal style paper with pink horizontal stripes, very characteristic. This was designed for a dear friend.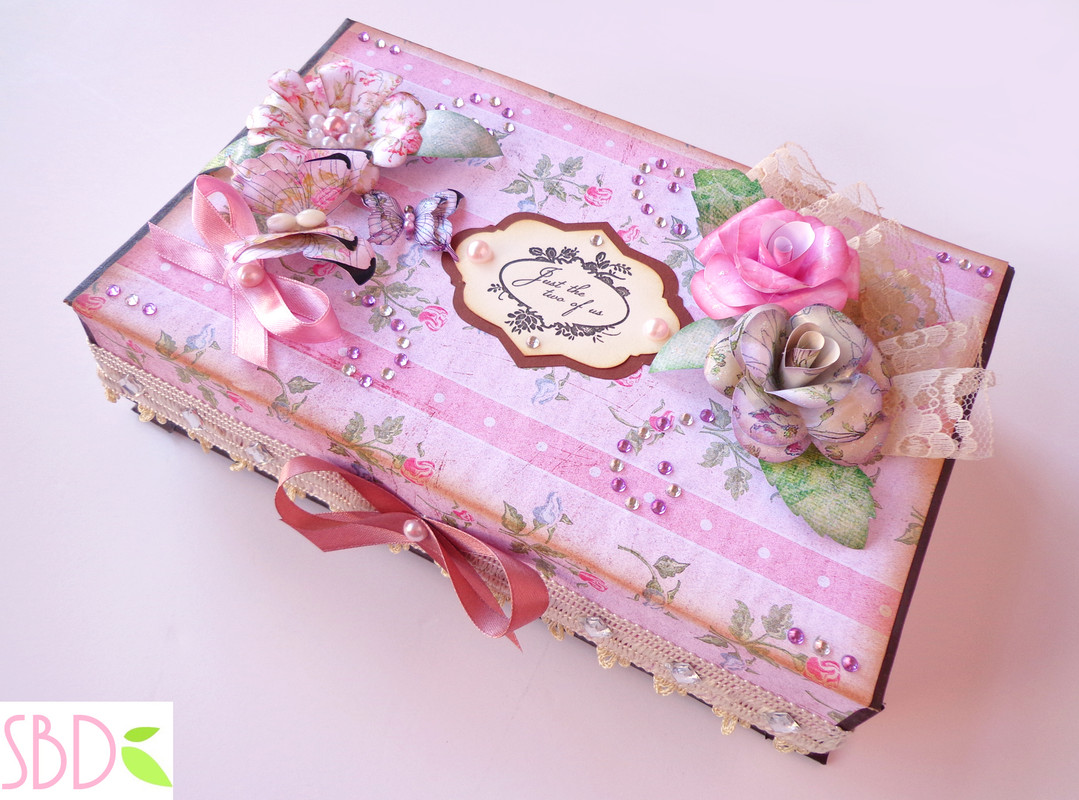 L'ultima tipologia è quello che ho chiamato Ibrido, infatti è una scatola che fonde quella dei segreti e quella porta bustine da thè. All'esterno presenta la carta e le decorazioni della scatola porta secreti, ma il titolo con lettere anticate The last type is the one that I called Hybrid, it is a box that combines the intelligence and that door from tea bags.
Outside presents the paper and the decorations of the secreted door box, but the title with anticate letters and especially in the interior with the partition walls, back to tea bags from door model.e soprattutto l'interno con le pareti divisorie, riporta al modello porta bustine da thè.