Ciao a tutti! Dopo tanto tempo dalla prima volta che ve li proposi, sto per mostrarvi 3 nuove tecniche che ho utilizzato negli ultimi mesi per creare dei segnalibro. Sono tre tipologie molto particolari di segnalibro: il primo tipo deve essere realizzato in 3 parti, con due facce che andranno a coincidere nella farfalla vista di profilo, e successivamente si inserisce la terza al di sopra.
Hello everyone! After so long since the first time I suggested it, I am going to show you three new techniques that I have used in recent months to create the bookmark. There are three types of very specific bookmark: the first type must be carried out in 3 parts, with two faces that will coincide in the view of butterfly profile, and subsequently inserting the third above.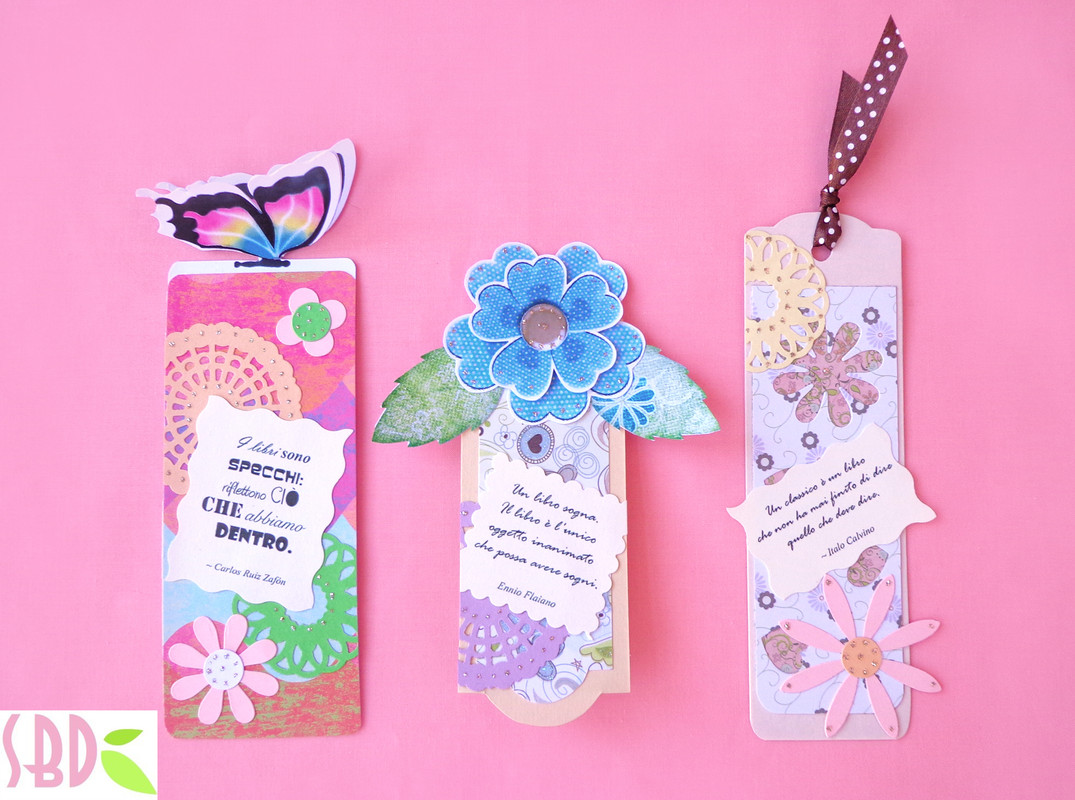 Le frasi le ho create prendendo spunto da aforismi famosi, in questo modo si dà un tocco in più al segnalibro e chi lo userà potrà leggere anche delle perle di saggezza.
The phrases have I created inspired by famous aphorisms, this will give an extra touch to the bookmark and who will use it will also read pearls of wisdom.
SCARICA QUA SOTTO I MODELLI – DOWNLOAD THE TEMPLATES HERE BELOW
La seconda tipologia di segnalibro, è molto pratica. Infatti la decorazione in alto sarà quella che sporgerà dalle pagine del libro, mentre all'interno, come una pinza, sarà ben saldo alle pagine.
The second type of bookmark, is very practical. In fact, the decoration at the top will be the one that will protrude from the pages of the book, while inside, such as a pair of pliers, will firmly to the pages.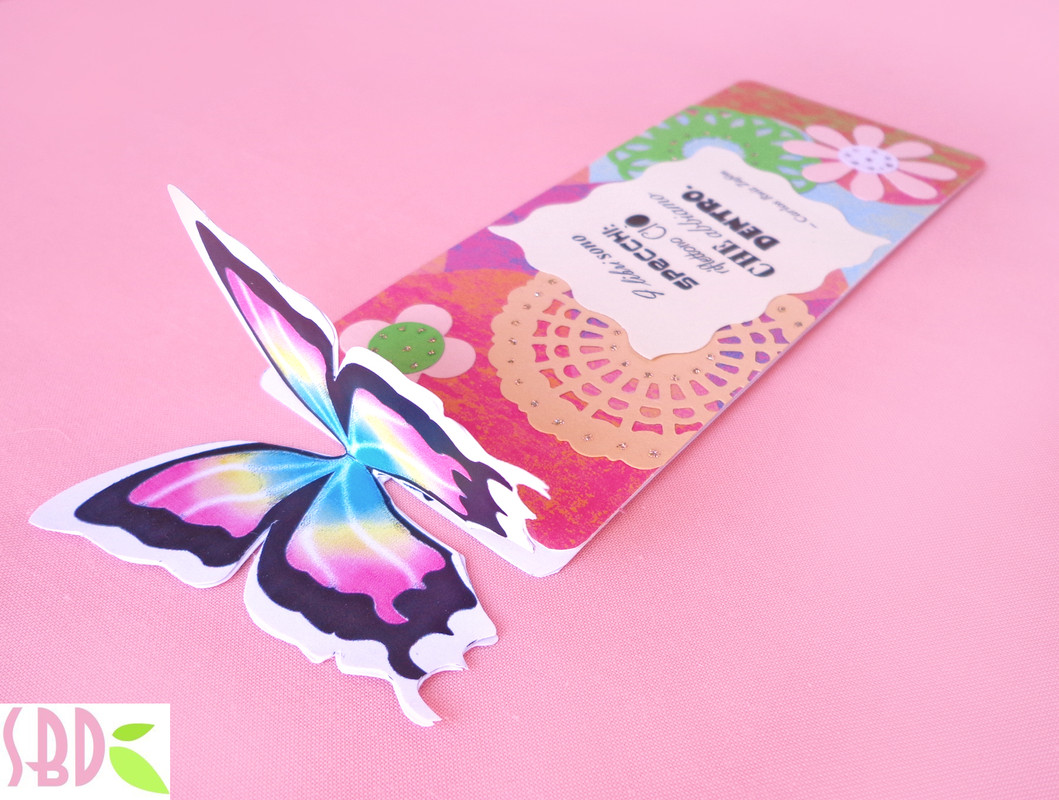 L'ultimo segnalibro che vi mostro è molto semplice, ma anch'esso particolare: infatti con una fustella ho realizzato delle decorazioni e incollando una carta al di sotto, ho ottenuto questo risultato:
The last bookmark that I show is very simple, but also particular fact with a punch I made the decorations and pasting a card underneath, I got this result: