Ciao a tutti! In questo post vi vorrei proporre delle alternative economiche ad alcuni degli attrezzi e materiali utilizzati nello scrapbooking. Come per il trucco infatti, esistono anche nello scrap dei "doppioni" economici, che ci fanno ottenere al 90% lo stesso risultato. Soprattutto per chi è alle prime armi, o per chi ancora non è disposto a spendere per dei materiali e attrezzi che sono facilmente imitabili, questi suggerimenti sono il top. Ecco il primo, sicuramente il più utilizzato attrezzo nello scrap: il piega carta.
Hello everyone! In this post I would like to propose alternative economic to some of the tools and materials used in scrapbooking. As for makeup in fact, they exist also in the scrap of "duplication" cost, that make us get to 90% the same result. Especially for those who are beginners, or for those who still are not willing to spend on materials and tools that are easy to imitate, these tips are top notch. Here is the first, certainly the most used tool in the scrap: the fold paper.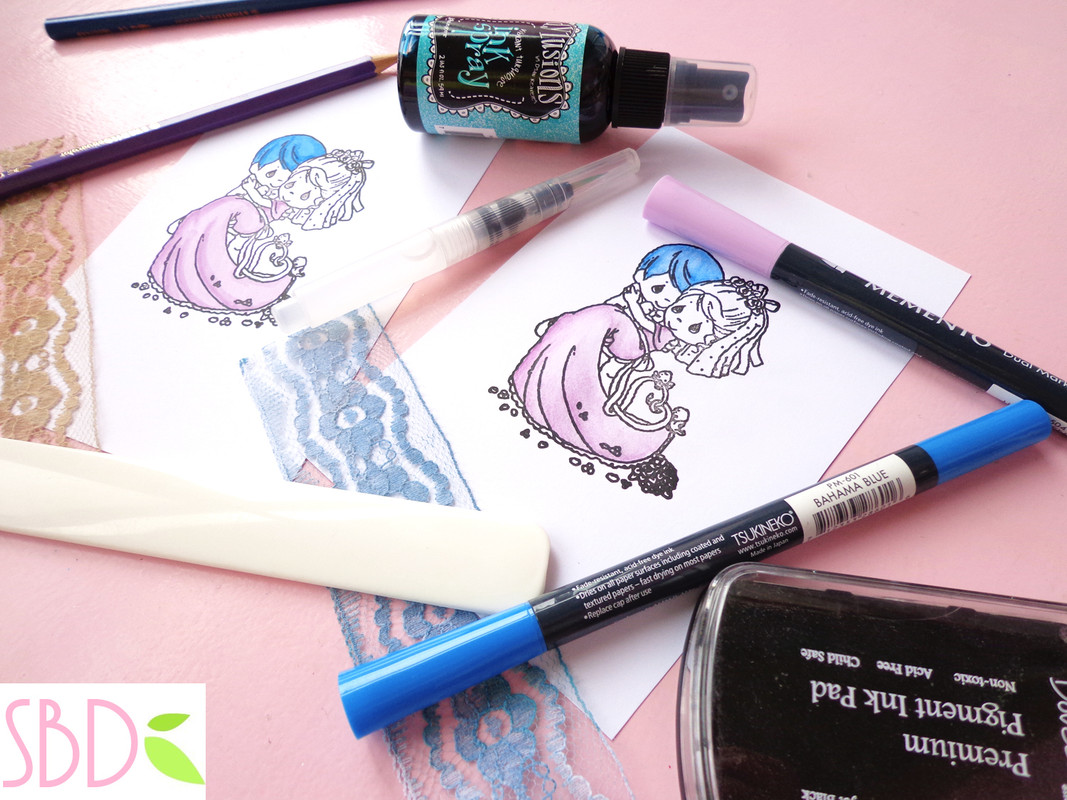 Come vedete dalle immagini, il piega carta può essere sostituito da un semplice bastoncino di legno dei gelati, ed esegue praticamente lo stesso lavoro. Il secondo materiale che vi propongo è la ink pad, quando la si utilizza per invecchiare i bordi delle nostre creazioni.
As you can see from the images, the folding card can be replaced by a simple wooden stick ice cream, and performs virtually the same job. The second material that I propose is the ink pad, when used to age the edges of our creations.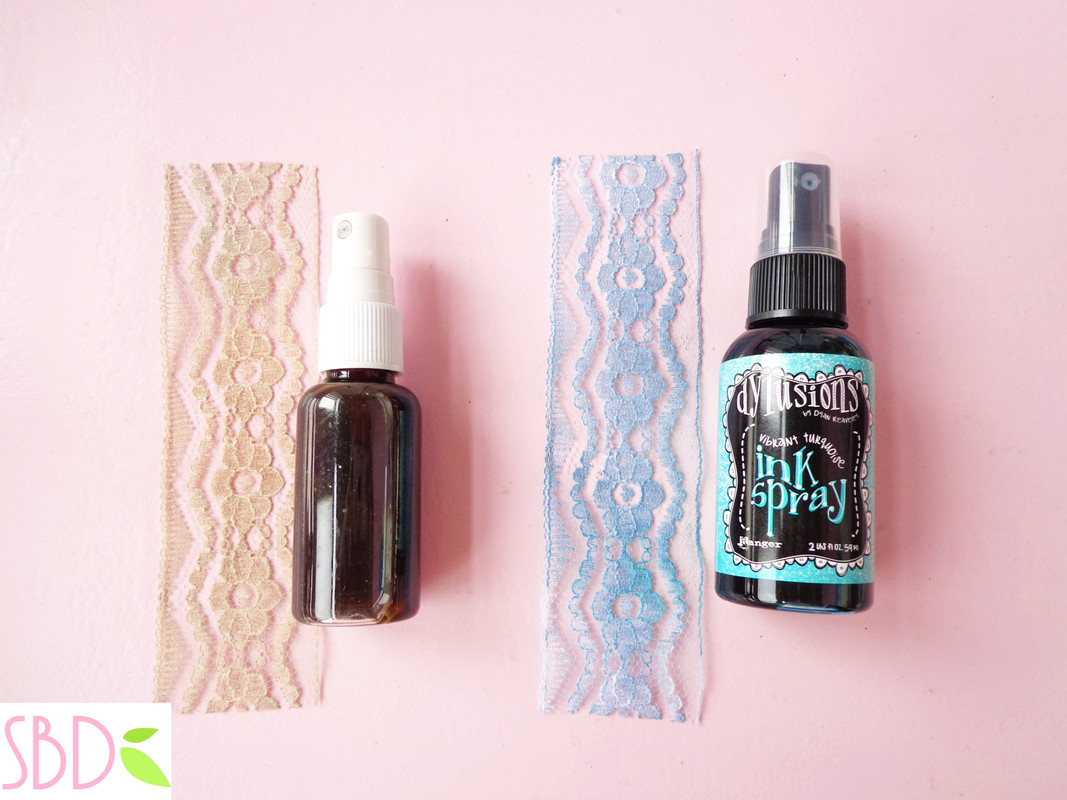 Utilizzando però del semplice ombretto opaco, otterremo praticamente lo stesso risultato. L'unico accorgimento sarà quello di spruzzare della lacca per capelli sulla sfumatura appena eseguita, per fissare l'ombretto alla carta. Se volete vedere nella pratica come funzionano i Dupes, comparati ai materiali originali ecco il video tutorial:
However, using the simple matte eyeshadow, we obtain practically the same result. The only trick is to spray the hairspray the gradient you just made, to fix the eye shadow to the paper. If you want to see in practice how the Dupes, compared to the original material here is the video tutorial:
Il prossimo consiglio riguarda un inchiostro spray, che si usa per vari scopi come colorare oggetti e creazioni, ma anche per creare degli sfondi per i layouts. 
L'alternativa è utilizzare il caffè. Infatti il suo potere colorante è davvero utile per dare un tono agli oggetti, agli sfondi e ai fiori di stoffa. Ovviamente oltre al caffè si possono usare i vari colori alimentari liquidi, in questo modo si avranno diverse varianti di colore. Se ve lo state chiedendo, l'odore del caffè rimane per un giorno o due nell'oggetto, poi pian piano svanisce.
L'ultimo dupe proposto è l'alternativa ai costosi markers per colorare i timbrini. I markers sono famosi per la loro caratteristica di stendersi facilmente e a differenza dei normali pennarelli, tendono ad uniformarsi e a non creare righe mentre si stende. Per questo è possibile creare delle sfumature molto delicate e quasi pittoriche.
The next tip involves a spray ink, which is used for various purposes like coloring objects and creations, but also to create the backgrounds for layouts.
The alternative is to use the coffee. In fact, its coloring power is really useful to give a voice to objects, backgrounds, and fabric flowers. Of course in addition to the coffee you can use the various liquid food color, in this way they will have different colors. If you're wondering, the smell of coffee stays for a day or two in the object, then slowly fades.
The last dupe proposed is the alternative to expensive markers to color timbrini. The markers are famous for their characteristic of easily lie down and unlike normal markers, tend to conform and not to create rows while stretches. For this you can create some very delicate nuances and almost pictorial.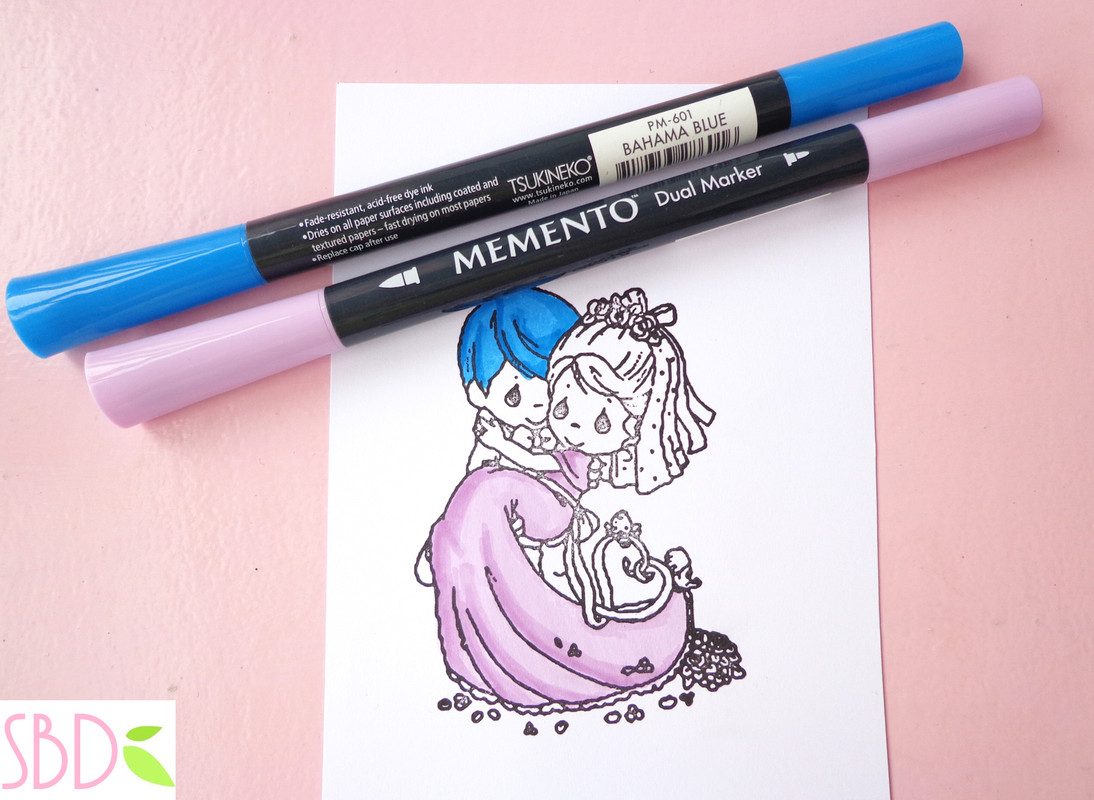 L'alternativa sono i pastelli acquerellabili, infatti questi pastelli sono creati appositamente per essere sfumati con l'acqua e l'effetto è veramente bello, proprio come se si passasse un vero acquerello. Per sfumarli potete utilizzare un normale pennello con acqua, ma io vi consiglio un waterbrush, in modo da avere l'acqua dosata correttamente, e il controllo migliore dovuto alla punta.
The alternative are the watercolor pastels, pastels fact these are created specifically to be soft with the water and the effect is really nice, just like if you pass a real watercolor. For sfumarli you can use a regular brush with water, but I advise a waterbrush, so you have the properly dosed water, and better control due to the tip.