Ciao a tutti! Oggi vi propongo un progetto all'insegna della femminilità: una scatola porta proteggi slip. Ho avuto l'ispirazione grazie a mia madre che mi chiedeva appunto un contenitore dove riporre gli assorbenti, in modo che il bagno rimanesse sempre ordinato ed elegante.
Hello everyone! Today I propose a project in the name of womanhood: a box panty door. I got the inspiration from my mother asking me that just a container to store the pads, so that the bathroom remain always tidy and elegant.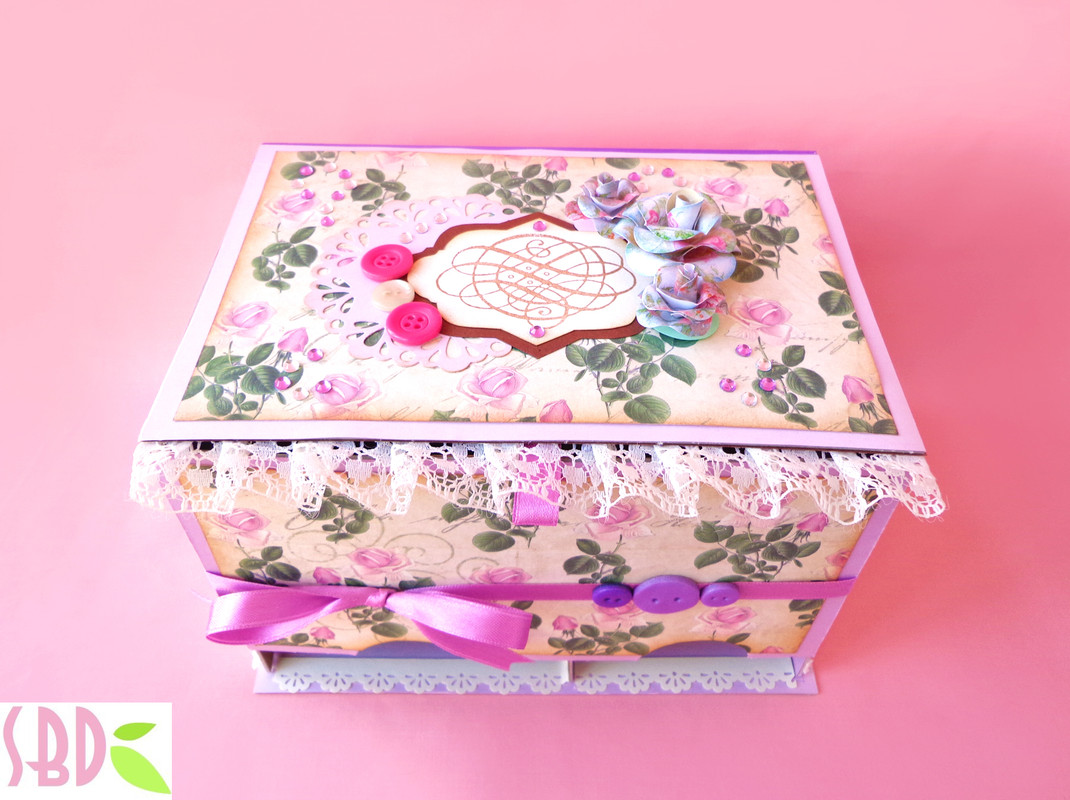 SCARICA QUA SOTTO IL MODELLO – DOWNLOAD THE TEMPLATE HERE BELOW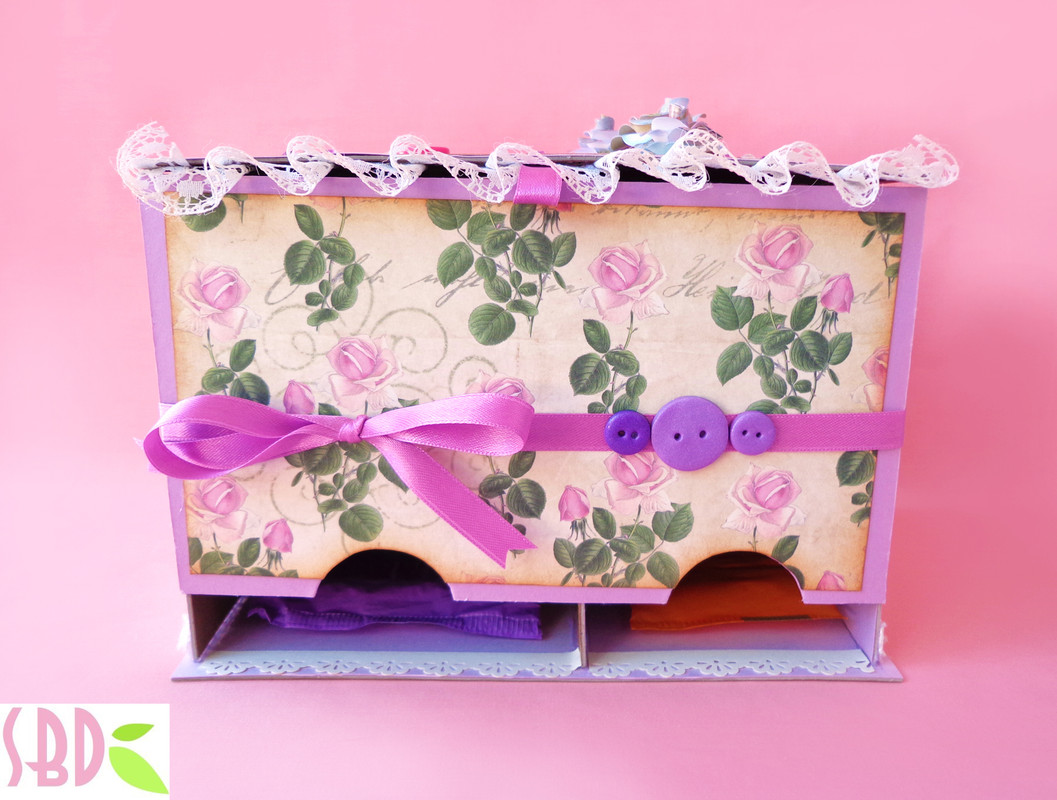 La scatola è davvero molto semplice da realizzare, si tratta di cartone pressato da 1mm, rivestito con cartoncino da 125g e carta decorata da 160g. Ecco il video tutorial.
The box is very simple to implement, it is made of cardboard of 1mm, coated with 125g cardboard and paper decorated by 160g. Here is the video tutorial
L'assemblaggio viene eseguito con la colla a caldo, tenendo presente che la parete anteriore va incollato alle 3 pareti laterali e interna, quindi non deve essere incollata alla base, questo permetterà appunto di poter sfilare i proteggi slip dal fondo.
The assembly is carried out with the hot glue, keeping in mind that the front wall to be glued to the side walls 3 and inner, so it must not be glued to the base, this note will allow to be able to remove the panty from the bottom.