Ciao a tutti! A grande richiesta ecco il progetto sull'espositore porta smalti! Finalmente sono riuscita ad ultimarlo e devo dire che il risultato mi piace molto e le carte che ho usato per rivestirlo, carte regalo opache da 100g, hanno fatto il loro dovere.
Hello everyone! By popular demand, here is the design sull'espositore door nail! I finally managed to finish it and I must say I like the result very much and the cards that I used to coat, opaque gift cards 100g, have done their homework.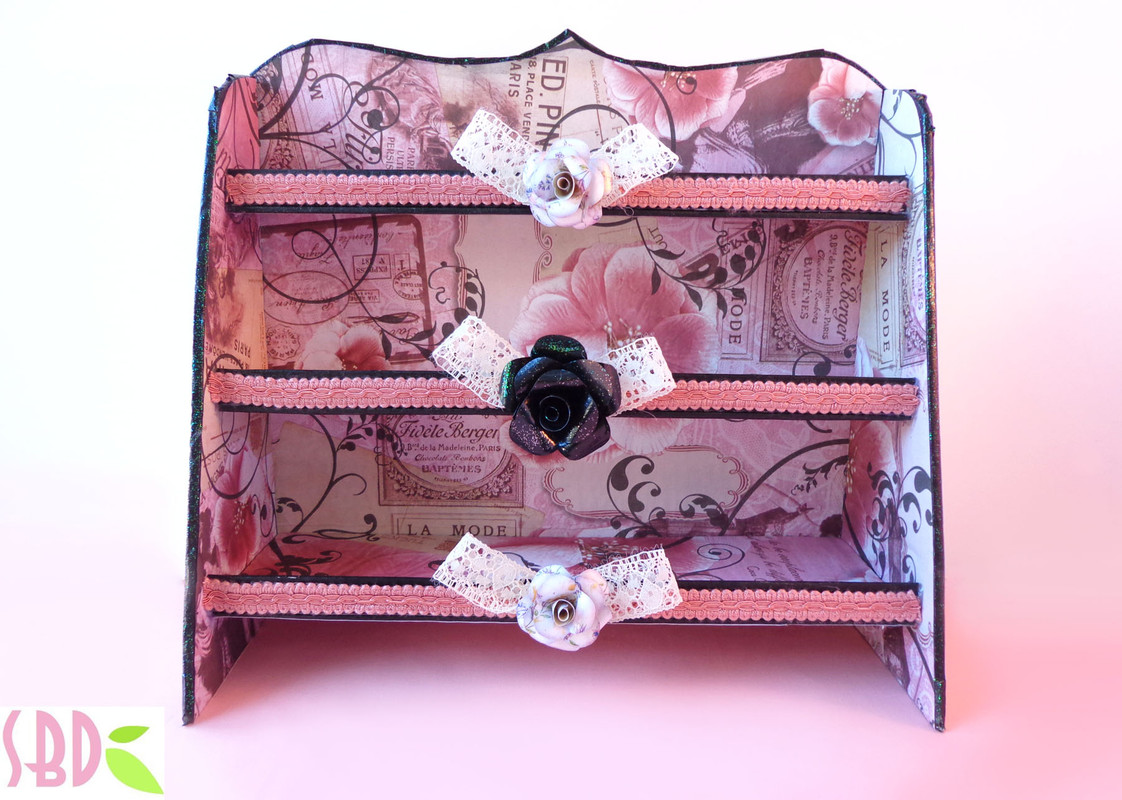 SCARICA QUA IL MODELLO – DOWNLOAD HERE THE TEMPLATE
Sono tutti pezzi facilmente realizzabili e il decoro ad onda, come mostro nel video tutorial, si può creare con un cartoncino di cui seguiremo il contorno, e poi si replica nella parte opposta.
They are all pieces easily achievable and the wave decorum, as I show in the video tutorial, you can create with a card of which follow the outline, and then replicates in the opposite part.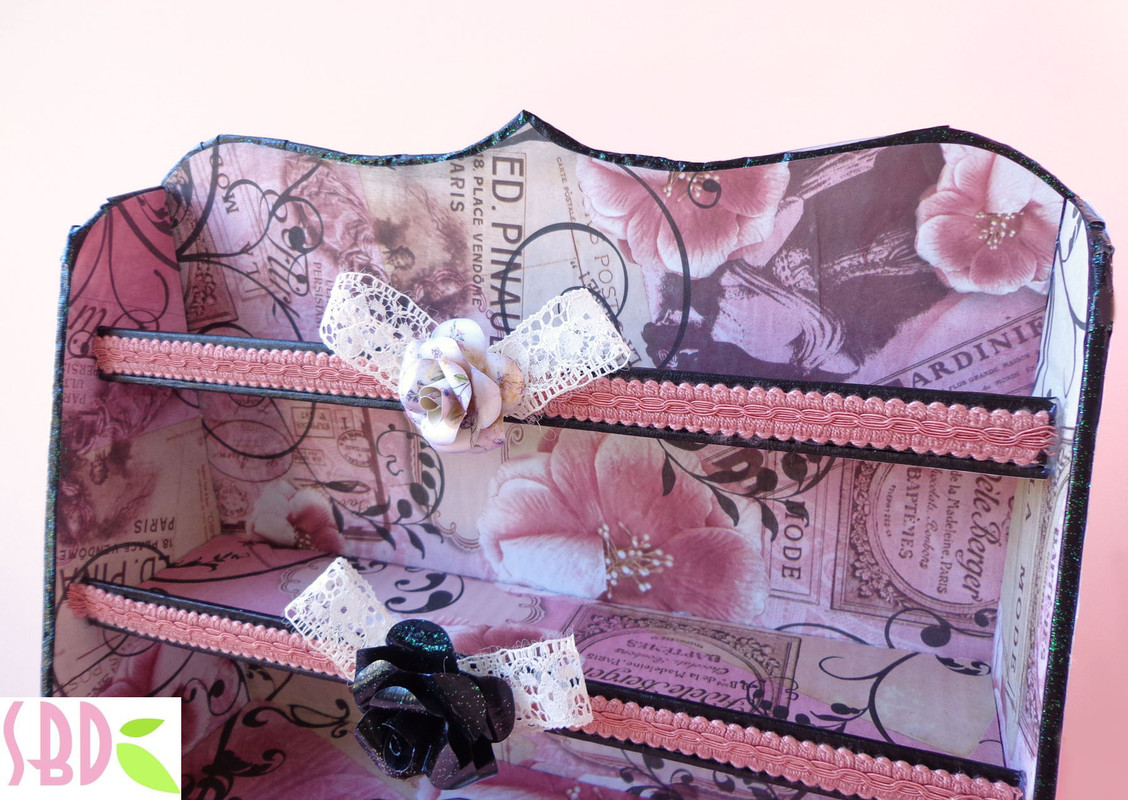 Ed ecco il video tutorial
–
Here is the video tutorial
L'espositore è composto da tre mensole, le quali possono contenere un totale di 60-70 smalti, a seconda delle loro dimensioni, quindi se avete molti più smalti potrete sempre realizzare un espositore più lungo oppure farne due. Per decorare l'espositore, oltre alla passamaneria e al pizzo, avrete sicuramente riconosciuto le mie rose di carta, che trovo diano sempre un tocco di eleganza alle creazioni.
The display is composed of three shelves, which may contain a total of 60-70 enamels, depending on their size, so if you have many more enamels can always achieve a longer or make two exhibitor. To decorate the display, in addition to trimmings and lace, you'll definitely recognize my paper roses, which I always give a touch of elegance to creations.