Ciao a tutti! A grande richiesta ecco il video tutorial per realizzare questa dolcissima bambolina in pasta di mais. I suoi usi sono molteplici: topper per una torta di compleanno, semplice soprammobile, con l'aggiunta di un filo metallico e una molletta, anche porta messaggi. La realizzazione è semplice e per una bambolina come questa di circa 10 cm di altezza, sono occorsi circa 200g di pasta di mais.
Hello everyone! By popular demand, here is the video tutorial to make this sweet little doll in corn paste. Its uses are many: topper for a birthday cake, simple centerpiece, with the addition of a metal wire and a clip, also brings messages. The realization is simple and for a doll like this of approximately 10 cm in height, are occurring about 200g of corn dough.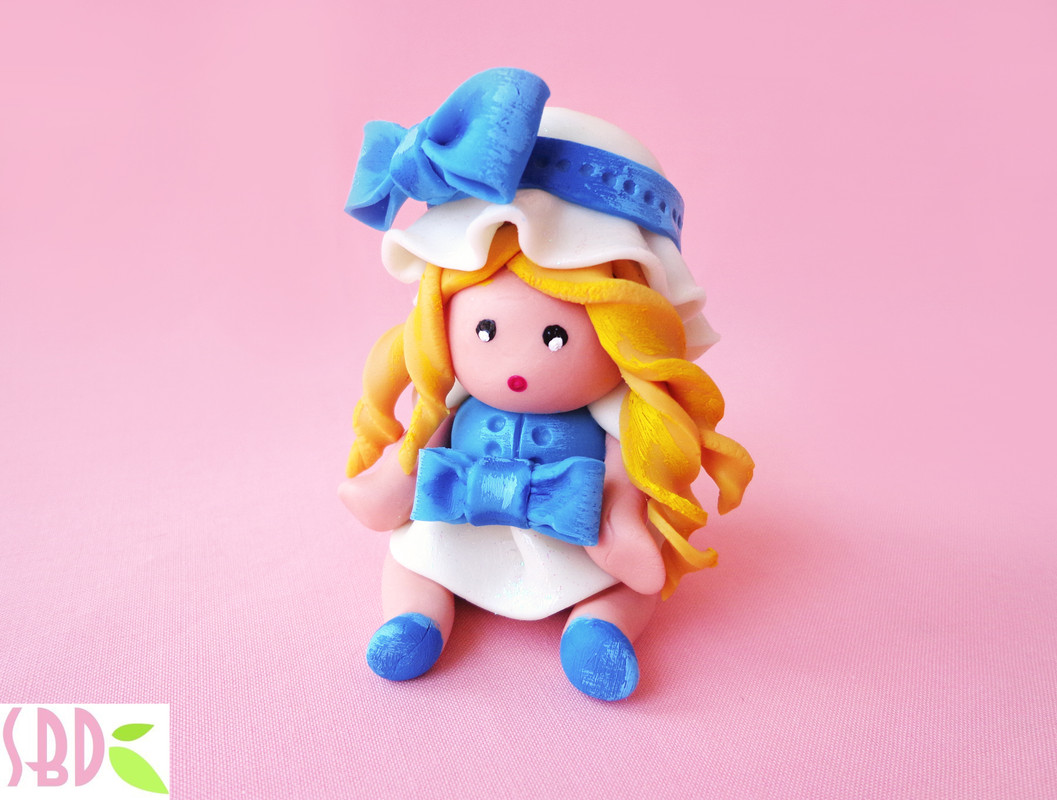 Ecco il video tutorial – Here is the video tutorial
Quello che vi occorre per lavorare la pasta si trova all'inizio del video, ma sono tutti materiali che si possono recuperare in casa.
What you need to work the dough it is at the beginning of the video, but they are all materials that can be recovered at home.