Ciao a tutti! Questo è il primo progetto per questa Pasqua, in modo da avere un regalo semplice e veloce da fare. Le scatoline a forma di piramide ricordano le carote, cibo preferito del coniglio che è uno dei simboli Pasquali.
Hello everyone! This is the first project for this Easter, so you have a simple gift and quick to do. The boxes in the shape of a pyramid reminiscent of carrots, favorite food of the rabbit which is one of Pasquali symbols.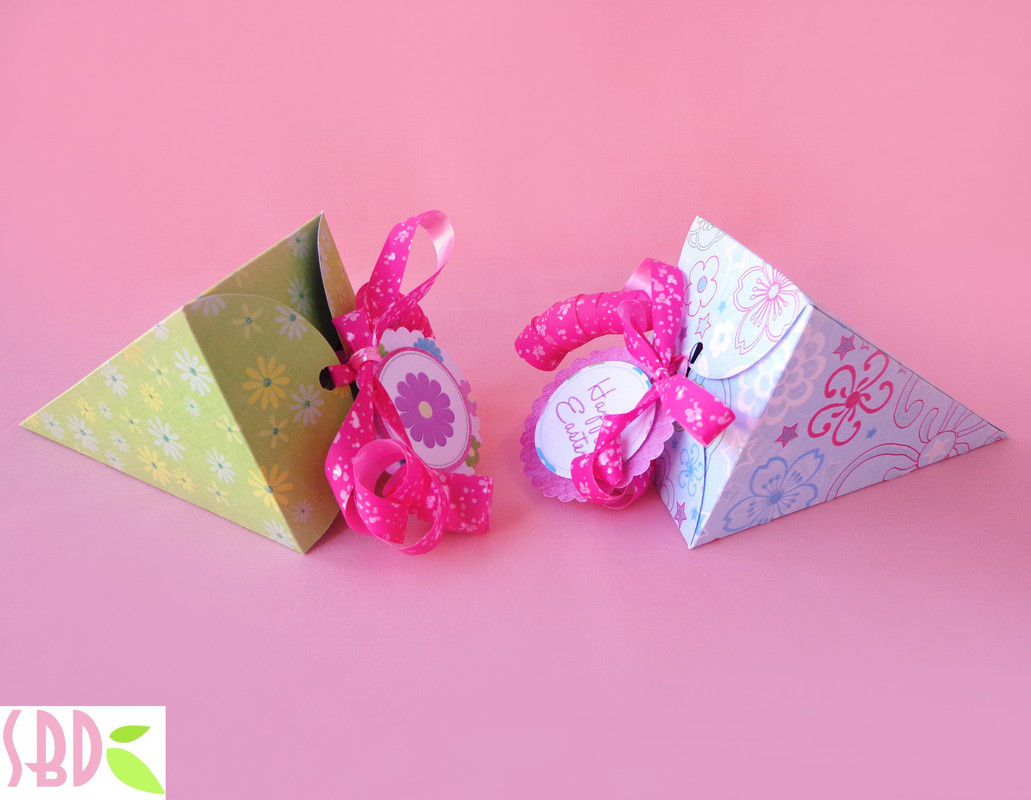 Questo è lo schema della scatola, davvero semplice e veloce, potete scaricarlo qua sotto. This is the pattern of the box, very simple and fast, you can download it below.
Stampando su una carta double face, oppure su una carta con un lato già decorato, l'operazione di assemblaggio è l'unica da fare e il tutto è semplicissimo. Ne ho realizzato due versioni per questo tutorial, con cartoncino da 180g/m2.
When printing on a double face paper, or on a paper with an already decorated side, the assembly operation is the only one to be done and the whole is simple. I've made two versions for this tutorial, with cardboard 180g / m2.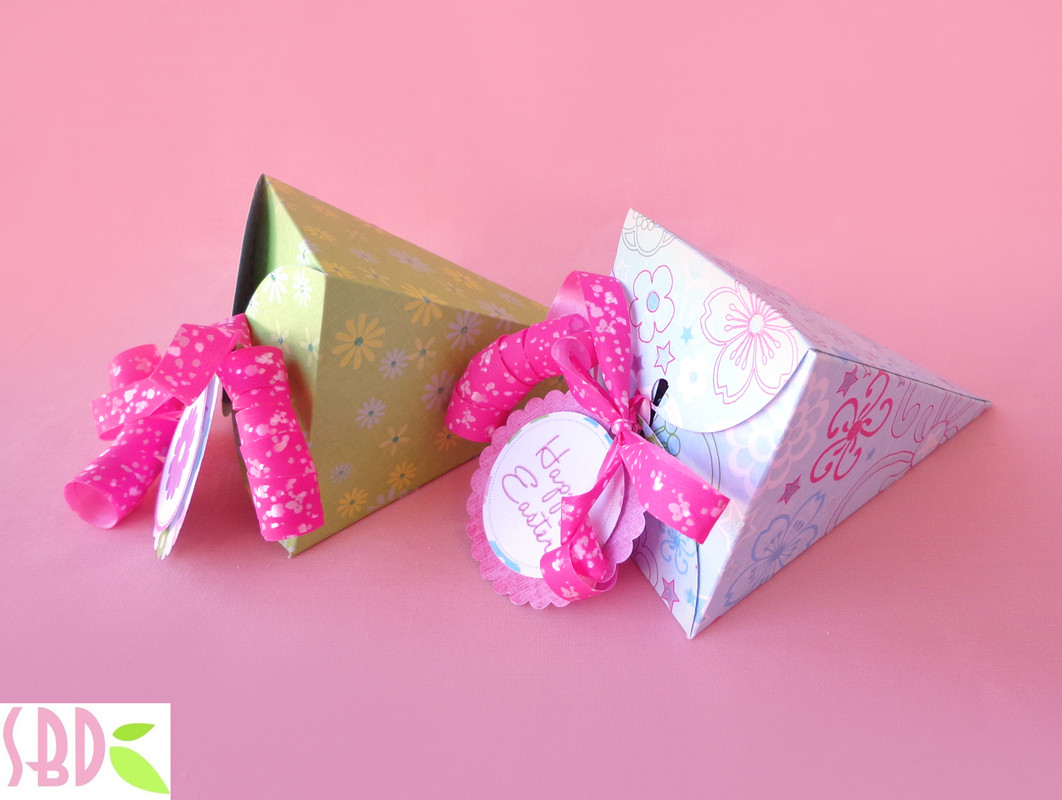 L'interno è stato riempito con pagliuzza sintetica e con cioccolatini. Le targhette fanno parte di un set che ho scaricato da questo sito: catchmyparty.
The interior was filled with synthetic straw and chocolates. The plates are part of a set that I downloaded from this site: catchmyparty
Ecco il video tutorial che vi mostrerà come assemblare le scatole.
Here is the video tutorial.
Questo progetto è versatile e può essere uno spunto per tantissime altre occasioni. This project is versatile and can be a starting point for lots of occasions.