Ciao!!! Sono molto contenta di essere riuscita a realizzare questo progetto in programma da molto tempo. Il porta pennelli è in generale uno dei più richiesti e finalmente ho trovato la combinazione secondo me più adatta, tra scrap e make up. Per questo progetto ho appositamente creato delle carte edizione short, che potete scaricare qui sotto.
Hello!!! I am very happy to be able to realize this project for a long time program. The brush holder is generally one of the most popular and finally I found the combination I think most suitable, including scrap and make up. For this project I created specifically for short Edition cards, which you can download below.
Il materiale che vi occorrerà è davvero facile da reperire e assolutamente economico. Penso sia il regalo perfetto per un'amica amante del trucco o una teenager che volesse iniziare a collezionare attrezzature per il trucco.
The material that you will need is really easy to find and very inexpensive. I think it's the perfect gift for a friend or lover make a teenager who wanted to begin collecting make-up equipment.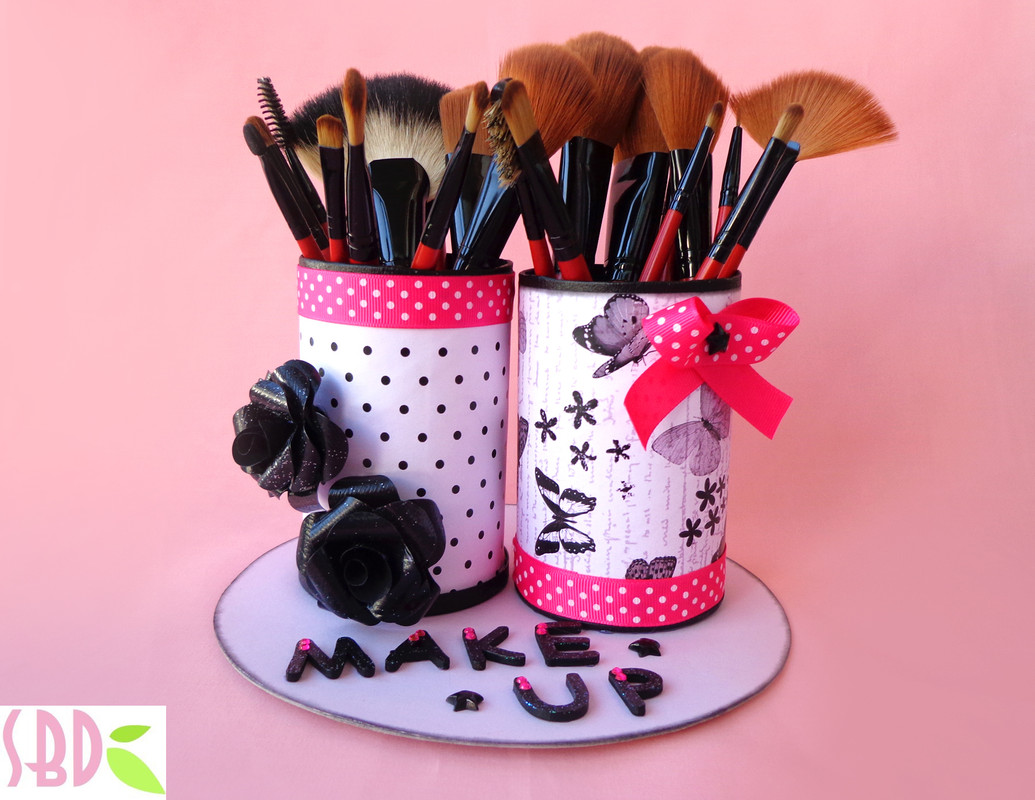 Il video tutorial vi mostrerà passo passo come realizzare questo progetto: The video tutorial will show you step by step how to implement this project:
Gli abbellimenti e le combinazioni di colore come sempre sono infinite, lasciatevi guidare dai vostri gusti o da quelli della persona a cui è destinata la creazione.
Embellishments and color combinations are endless as always, be guided by your tastes or those of the person for whom they are creating.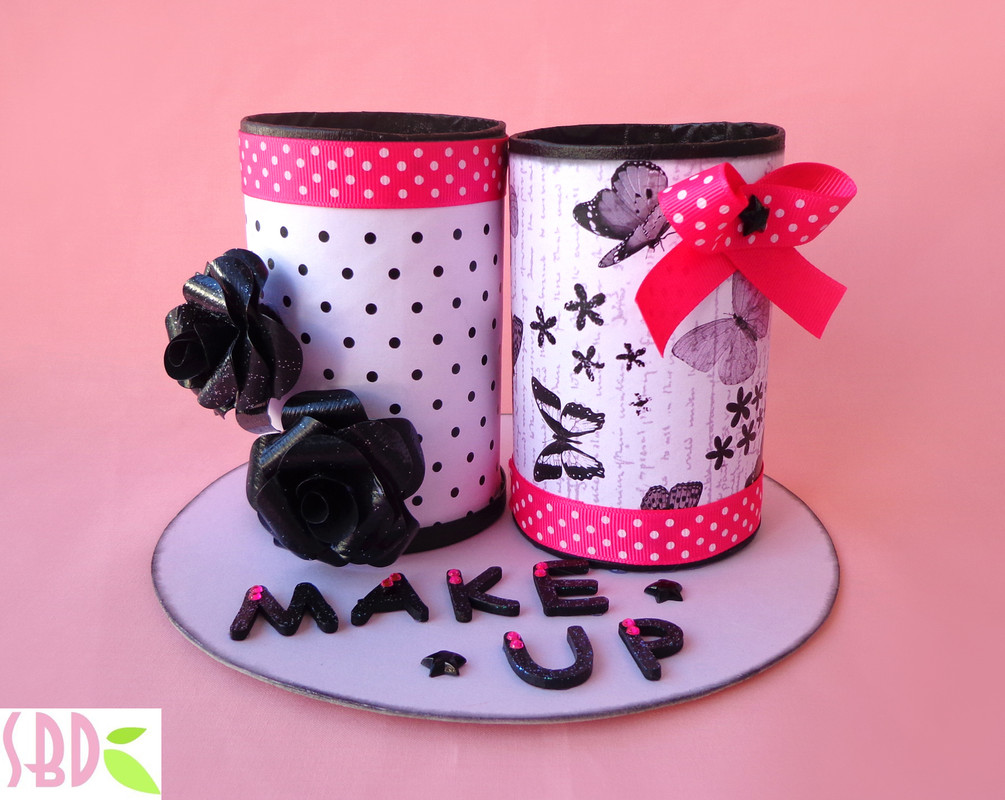 Anche la destinazione d'uso può essere modificata e con la stessa struttura si può invece creare un porta pennelli da pittura, un porta penne per un appassionato di scrittura, insomma è davvero versatile.
Also the intended use can be changed and with the same structure you can instead create a paint brushes door, a pen holder for a fan of writing, in short, it is really versatile.