Ciao a tutti! Ho creato una nuova serie di tutorials che riguarda il matrimonio. Questa prima puntata riguarda le partecipazioni di nozze in stile moderno. In seguito proporrò una versione per chi volesse un'idea per lo stile classico.
Hello everyone! I created a new series of tutorials regarding marriage. This first episode concerns the wedding invitations in a modern style. Then I propose a version for those who want an idea for the classic style.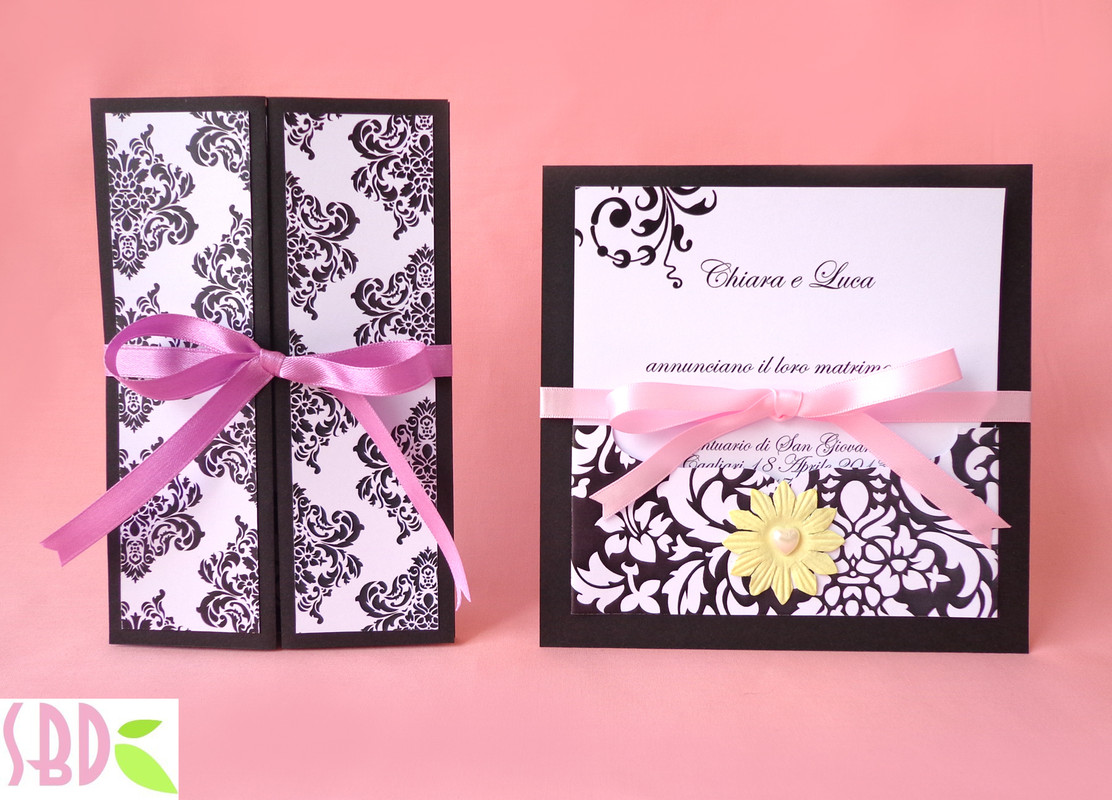 Questo stile black & white da qualche tempo si sta diffondendo in vari settori, dal cake design all'interior design fino al wedding decoration; raffinato ed elegante, riesce sempre a stupire con semplicità. La prima partecipazione che ho creato è quella rettangolare a finestra, che svela pian piano il suo contenuto. Se vi occorre il set di carte e cartoncini interni per crearle, potete acquistare tutto QUA. Mentre trovate qua sotto gli sfondi per le partecipazioni gratuiti:
This black & white style for some time is spreading in various areas, from interior design to the cake design wedding decoration; refined and elegant, always manages to impress with simplicity. The first participation that I created is a rectangular box, which slowly reveals its contents. If you need a set of cards and internal cards to create them, you can buy everything HERE. Here below are the cards backgrounds:
Ecco il video tutorial che mostra come realizzarle. Here is the video tutorial.
Questa invece è la partecipazione quadrata con tasca.
 The following is a square with participation pocket.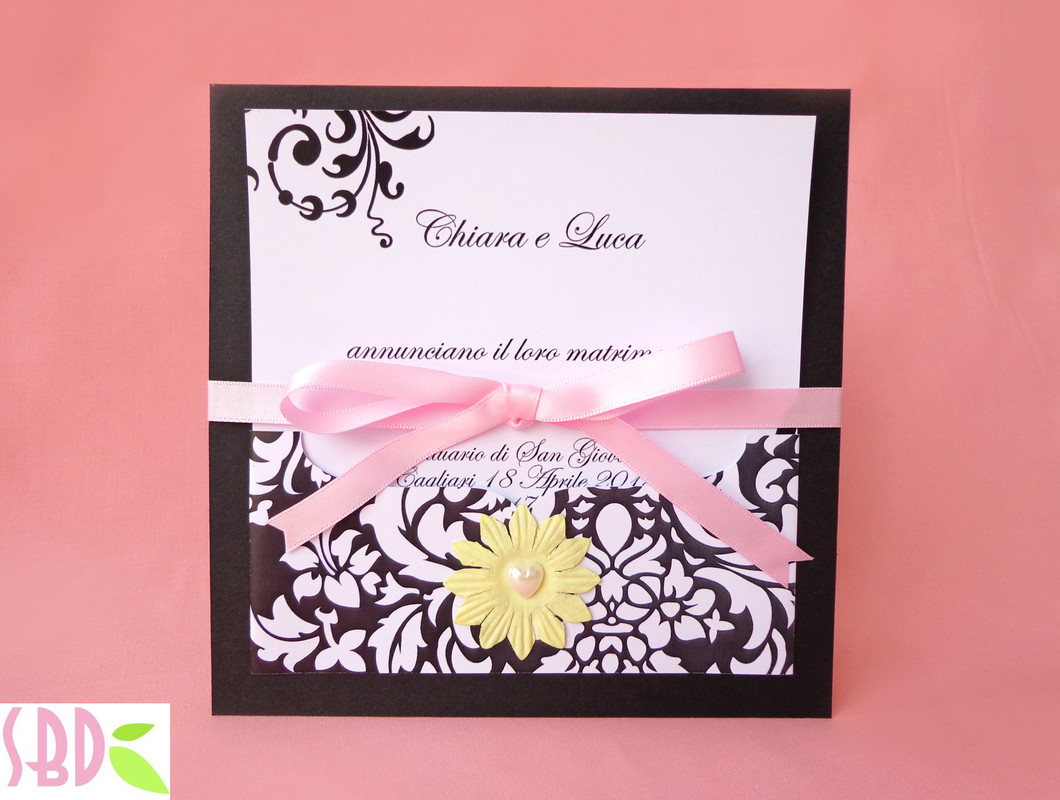 Un matrimonio chic con delle partecipazioni handmade renderanno questo evento molto speciale.
A chic marriage with handmade invitations will make this very special event.