Ciao a tutti! In questo post vi mostrerò come realizzo i fiori di stoffa. Come utilizzare questi fiori? I possibili impieghi dei fiori di stoffa sono infiniti, dalla decorazione di T-shirts, agli album, all'abbellimento di qualsiasi oggetto.
Hello everyone! In this post I will show you how to realize the fabric flowers. How to use these flowers? The possible uses of fabric flowers are endless, from T-shirts decorating, albums, embellishment of any object.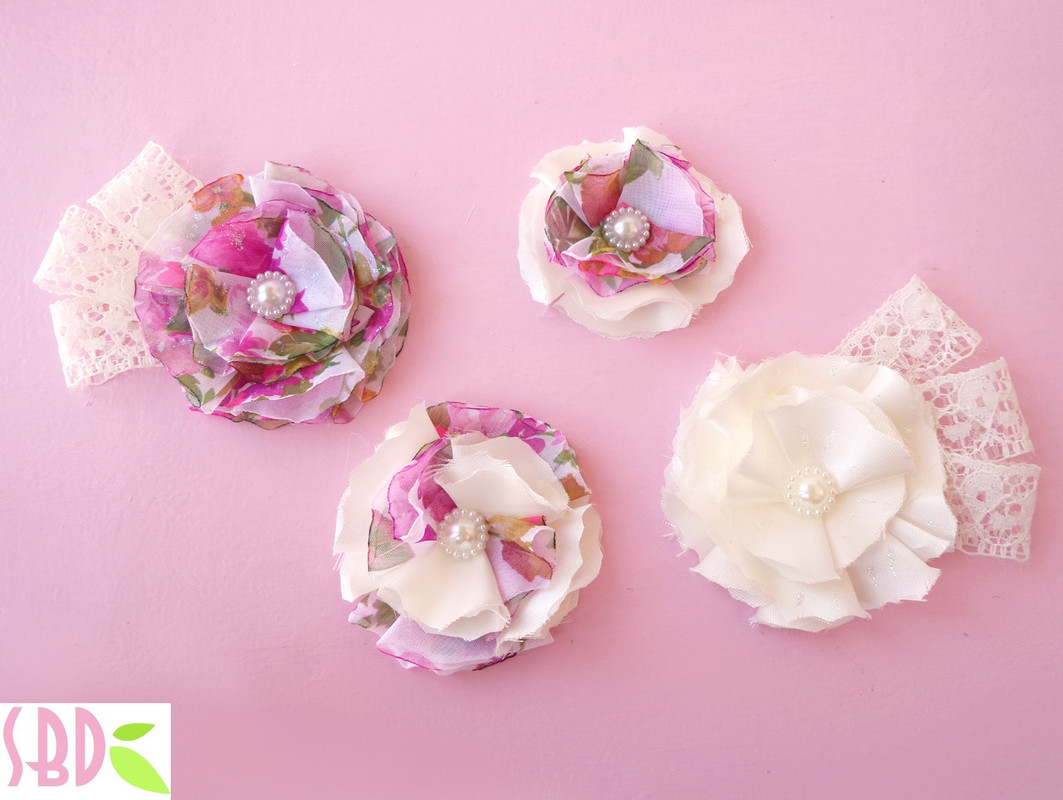 Sono creati con una semplice tecnica che prevede di ritagliare dalla striscia di stoffa rigirata su se stessa, dei cerchi di due dimensioni.
They are created with a simple technique that provides for the crop from a strip of fabric turned over on itself, of the two-dimensional circles.
Ed ecco il video tutorial che vi mostra come realizzarli. Here is the video tutorial.
Io ho utilizzato due tipi di stoffa: uno chiffon fiorito e un raso bianco. Le stoffe che potete utilizzare sono però infinite, basta abbinarle bene.
I used two types of fabric: chiffon one flower and a white satin. The fabrics that you can use, however, are endless, just match them well.