Ciao a tutti! Oggi voglio mostrarvi il vasetto di rose in pasta di mais che ho realizzato! In realtà insieme alla card e all'album, questo è stato il mio regalo per la festa della mamma. E' comunque un progetto molto versatile eadattabile a qualsiasi occasione ecco perché ve lo propongo.
Hello everyone! Today I want to show the jar of roses in corn dough I made! In fact along with the card and the album, this was my gift for Mother's Day. It 'still a very versatile design and adaptable to any occasion that's why I will propose.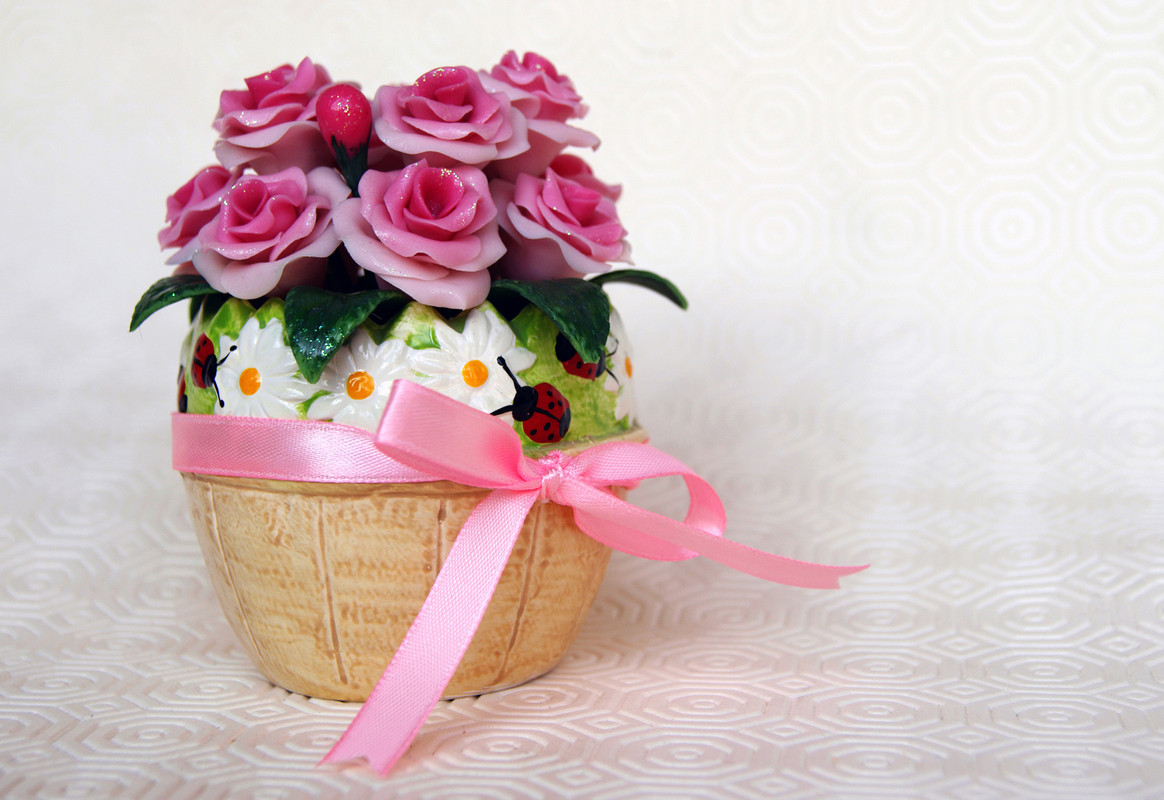 Per procedere alla realizzazione occorrono pochi semplici elementi, tra cui la pasta di mais la cui ricetta è visibile in
QUESTA
pagina. Troverete inoltre il procedimento completo del vasetto in questo video:
To proceed to the realization takes a few simple elements, including the corn dough whose recipe is visible in THIS page. You will also find the complete process of the jar in this video:
I vari strati dei petali, vanno realizzati in diverse fasi, in modo che la pasta abbia man mano il tempo di asciugarsi e non cedere con il peso dei vari livelli. Una volta create le rose, possiamo passare alle foglie in questo modo tutto ha il tempo di asciugare per bene. Una volta completato tutto il necessario, la parte della composizione è quella più divertente. La scelta del vasetto è del tutto a piacere, dipende da quello che si vorrebbe comunicare: eleganza, serietà, allegria, amore ecc. Nel mio caso questo vasetto era adatto ad esprimere la gioia della festa della Mamma.
Cosa ho utilizzato per la pasta di mais:
– succo di limone e crema per le mani
Cosa ho usato per i fiori:
The various layers of the petals, are to be made in different phases, so that the dough has time to dry gradually and not give with the weight of the various levels. Once created the roses, we can move on to the leaves in this way everyone has time to dry thoroughly. Once you have completed all the necessary, the part of the composition is more fun. The choice of the jar is completely at will, it depends on what you would like to communicate: elegance, seriousness, joy, love etc. In my case this jar was suitable to express the joy of Mother's Day.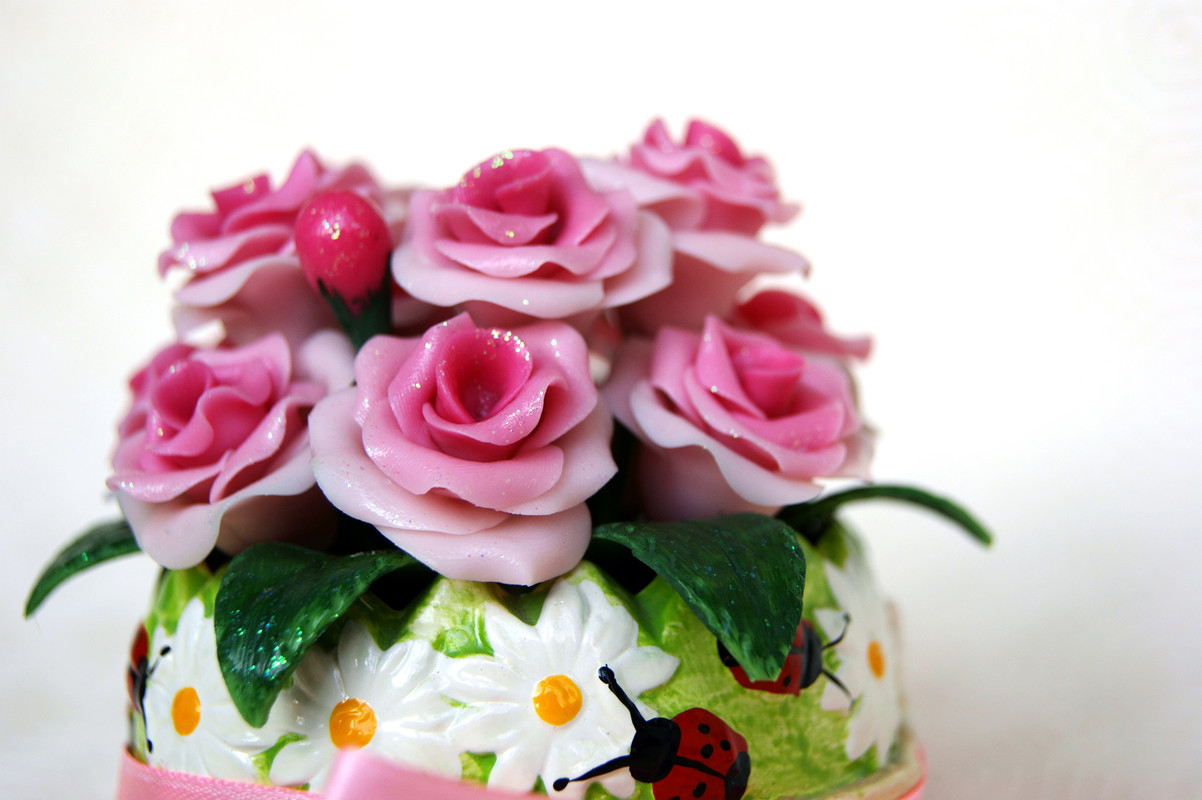 Ho utilizzato come finitura una vernice trasparente all'acqua con glitter, che normalmente si utilizza per il decoupage, ma che va benissimo anche per la pasta di mais. In questo modo, passandolo sulle foglie e sulle rose, il tutto acquista maggiore luminosità e viene impreziosito. Se avessi voluto ottenere invece un effetto estremamente reale, non avrei usato ne glitter ne lucidante. Per infilare le rose nel vasetto, ho utilizzato della spugna per fiorai asciutta, riciclata da un precedente lavoro. In alternativa si può tranquillamente usare del polistirolo, l'importante è fissarlo bene all'interno del vasetto.
I used as a water-based varnish finish with glitter, which normally is used for decoupage, but that is fine also for the corn dough. In this way, by passing on the leaves and on the roses, everything acquires greater brightness and is embellished. If I wanted to get a very real effect on the other hand, I would not have used it it glitter polish. To put the roses in the vase, I used the sponge to dry florists, recycled from a previous job. Alternatively, you can safely use of polystyrene, it is important to hold it securely inside the jar.