Ciao a tutti! Ho da poco realizzato una card a forma di kimono. Cercavo di realizzarla da tempo, ma finalmente qualche giorno fa mi sono decisa a provare ed è stato molto divertente!
Hello everyone! I recently created a card-shaped kimono. I was trying to achieve for a long time, but finally a few days ago I decided to try and it was great fun!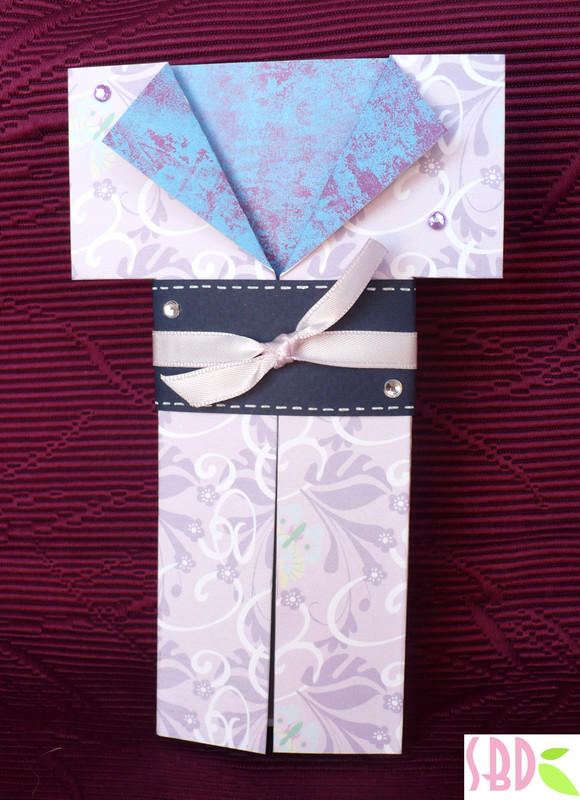 Ho preso l'idea dal una rivista che ho trovato per casa, e ho voluto subito rifarlo. Quello che occorre è molto semplice e io ho voluto adattare le misure dell'originale alle mie esigenze. Un consiglio che vi posso dare è di usare un cartoncino double face, perché in questo caso è necessario che si veda l'interno della card e quindi meglio se decorato. Se non disponete di carta stampata su entrambi i lati, potete sempre stamparla voi oppure decorarla a mano con motivi a piacimento!
I got the idea from a magazine that I found the house, and I immediately wanted to do it again. What is needed is very simple and I wanted to adapt the original measures to my needs. One piece of advice I can give is to use a double-faced card, because in this case it is necessary that you see the inside of the card and therefore better if decorated. If you do not have print on both sides, you can always print it or decorate it by hand with reasons at will!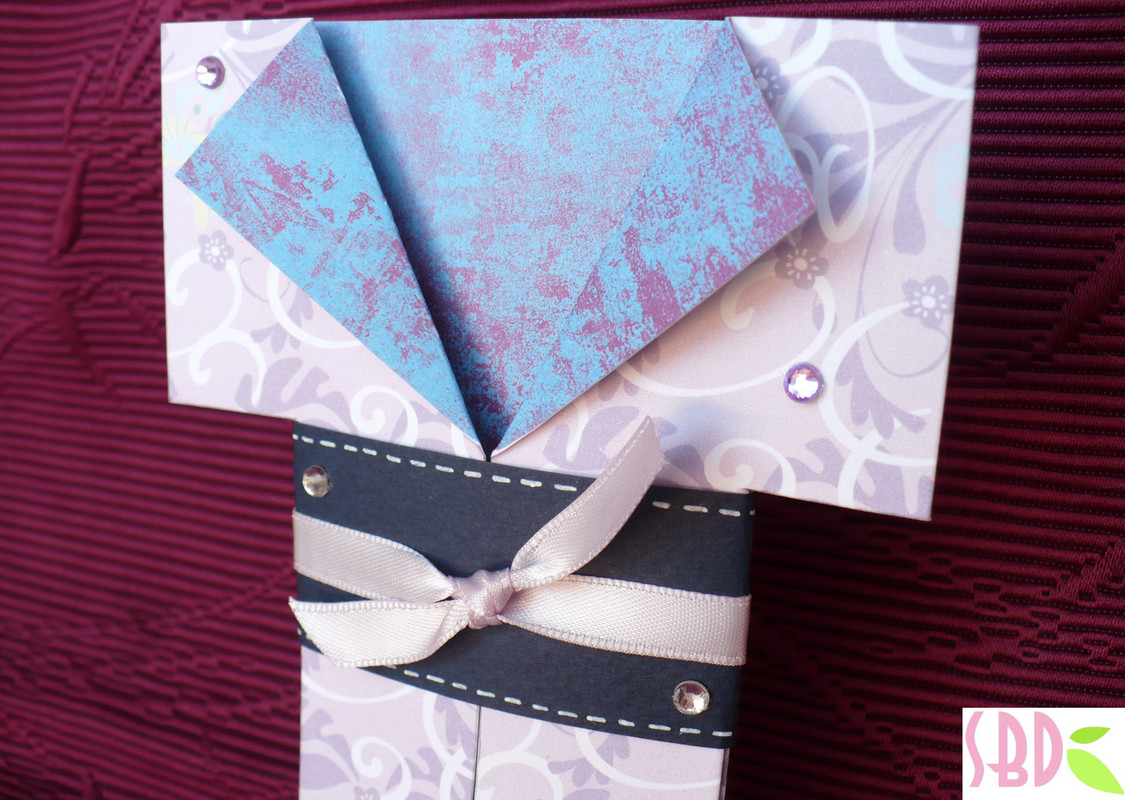 Ecco il video tutorial che vi mostra nei dettagli come assemblare la card. Non usate cartoncino più spesso di 180g perchè è difficile da piegare, ma non meno di un 120g.
Here is the video tutorial that shows you in detail how to assemble the card. Do not use cardboard more often because of 180gsm is difficult to bend, but not less than a 120gsm.
La cinturina è secondo me la cosa più carina! Adorabile come rimane in vita e mantiene ben salda la card. Se come me decidete di decorarla con degli strass o altro che abbia uno spessore, mi raccomando a non incollare nulla sulla parte bassa del kimono, altrimenti la cintura non riuscirà a sfilare via.
The little belt is in my opinion the nicest thing! Adorable as it remains alive and keeps the card firmly. If like me you decide to decorate it with rhinestones or anything that has a thickness, I recommend not to stick anything on the bottom of the kimono, otherwise the belt will fail to pull away.