Ciao a tutti! Ho deciso di condividere con voi la mia tecnica per realizzare le basi per i cabochon in fimo. Mi capita molto spesso di non trovare basi adatte alle mie esigenze, che siano luminose, ben ricamate e soprattutto adatte a qualsiasi forma; ecco perché spesso le creo da sola. La realizzazione è davvero molto semplice e chi ha già esperienza di bigiotteria fatta a mano ne saprà qualcosa, ma anche chi è alle prime armi può a maggior ragione cimentarsi in questo facilissimo progetto.
Hello everyone! I decided to share with you my technique to create the foundation for cabochon polymer clay. It happens very often not to find bases suitable to my needs, which are bright, well-embroidered and especially suitable for any form; that's why I make often alone. The implementation is really very simple, and those who already have experience of hand-made jewelery will know something, but also those who are beginners can more so try this easy project.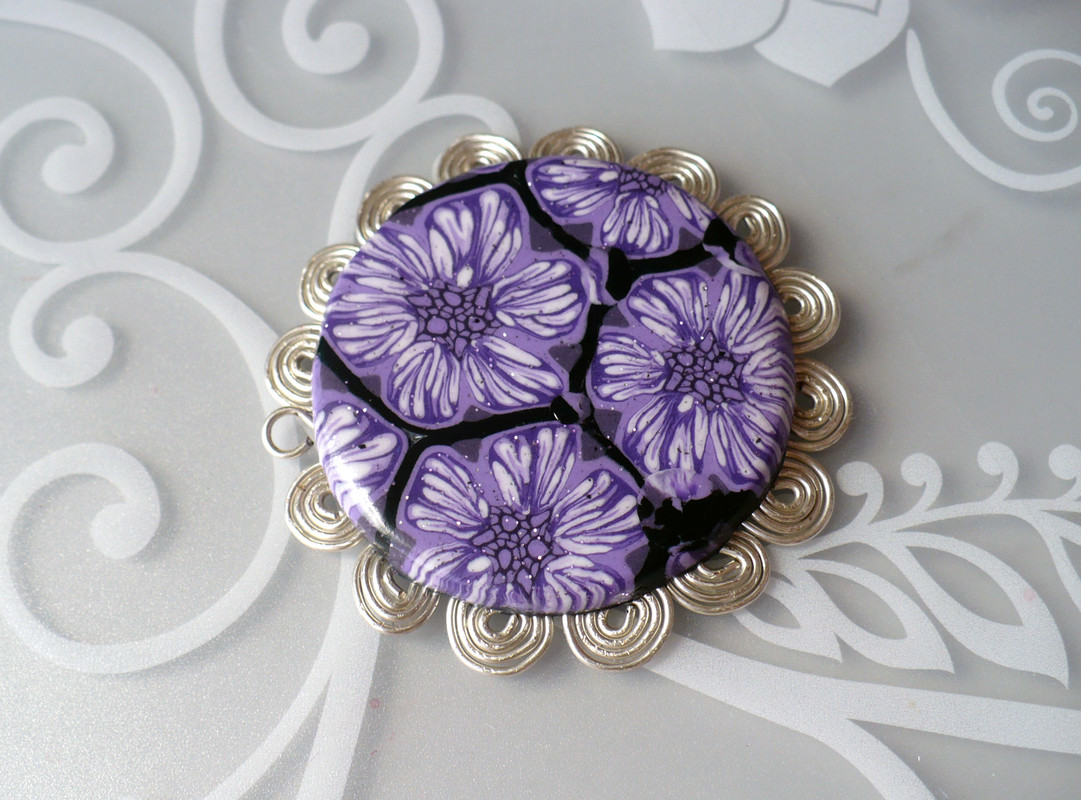 Con del semplice filo metallico infatti, realizzo delle spirali e una volta disposte in cerchio sulla creazione l'effetto è assicurato. In pratica il cabochon diventa una sorta di sandwich dove sopra e sotto abbiamo la copertura in pasta e al centro le spirali metalliche.
With the simple wire in fact, realizable spirals and once arranged in a circle on creating the effect is assured. In practice, the cabochon becomes a kind of sandwich where above and below we cover in paste and the center metal spirals.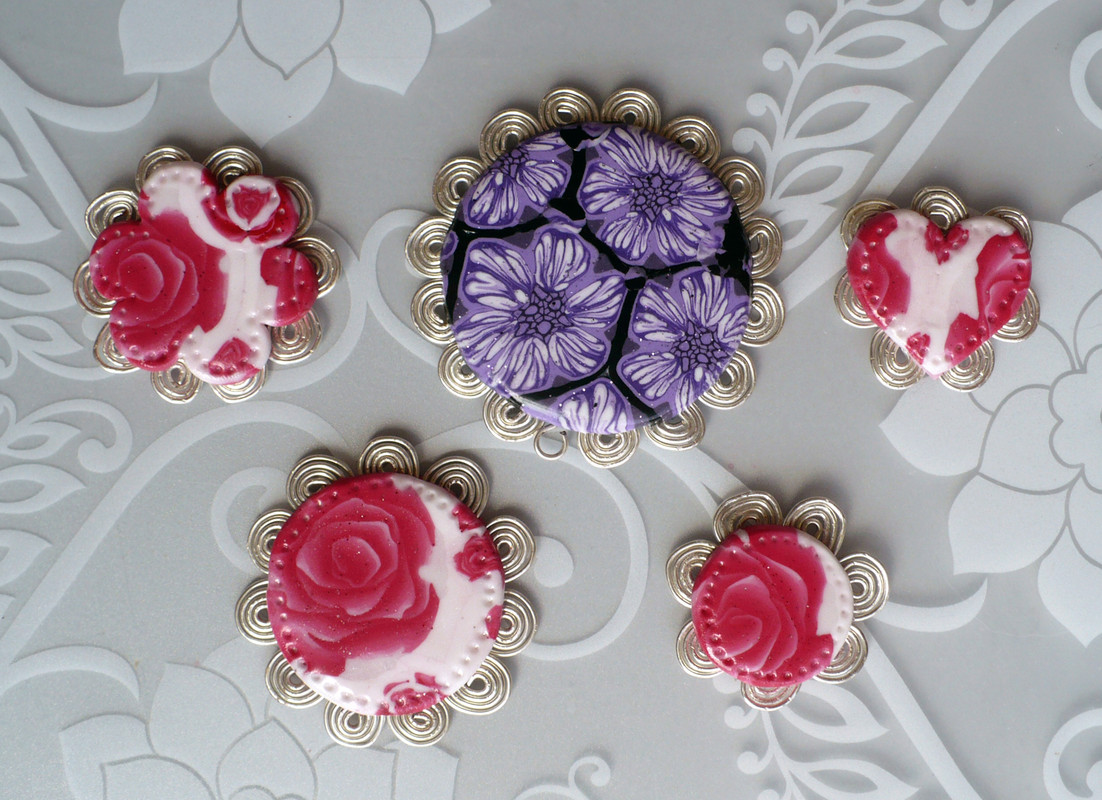 Per evitare che dopo la cottura le spirali si stacchino, ad esse viene lasciato un certo margine di filo non arrotolato, così che maggiore superficie delle parti metalliche aderisca all'interno, rendendo difficile il distaccamento. Ed ecco il video tutorial:
To avoid that after cooking the spirals come off, to them there is a limited margin of wire rolled up, so that the greater the surface of the metal parts sticking inside, making it difficult for the detachment. And here is the video tutorial:
Come potete osservare dalle foto, non ho utilizzato solamente delle forme circolari di fimo, ma varie forme tra cui un fiore e un cuore, infatti, come dicevo, la tecnica descritta è versatile e adattabile a qualsiasi forma!
As you can see from the photos, I have not only used the circular forms of polymer clay, but various forms including a flower and a heart, in fact, as I said, the described technique is versatile and adaptable to any form!